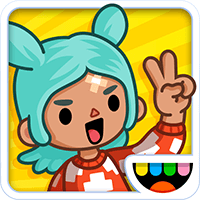 Toca Life: City
Platform :
Size : 46M
Date : October 6, 2020
Version : 1.6-play
Devoloper : Toca Boca
Tags : Kids Pretend Play Education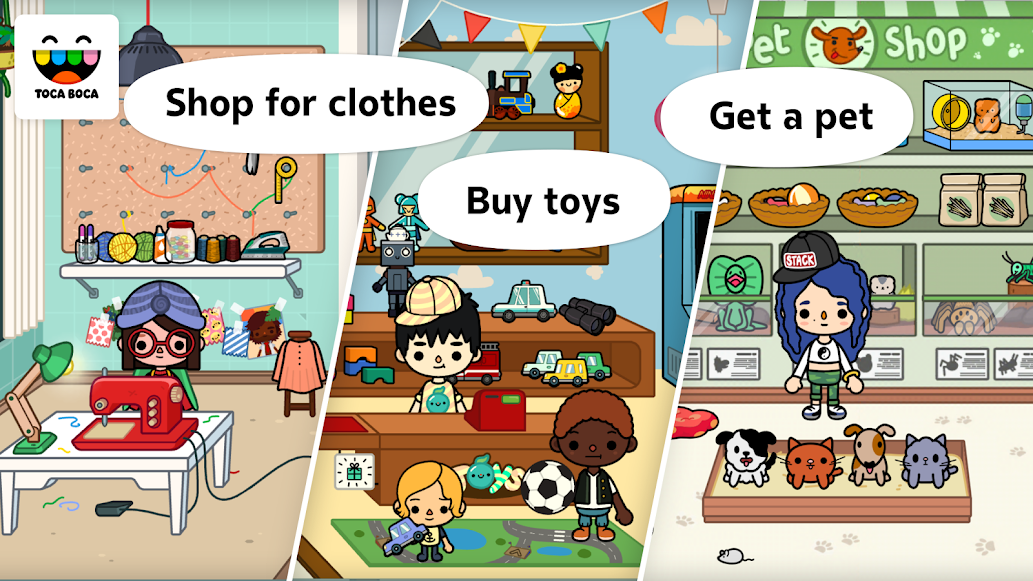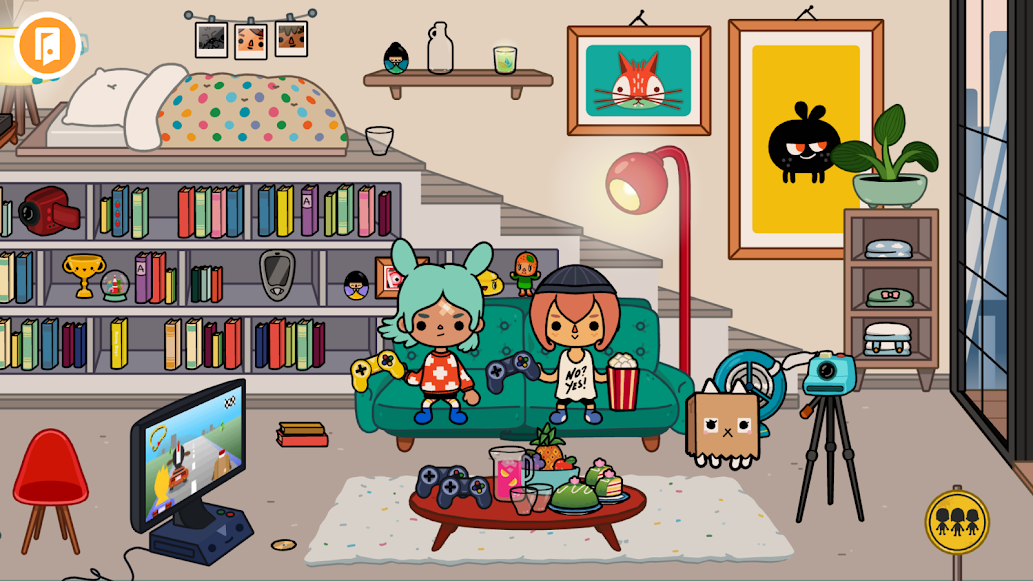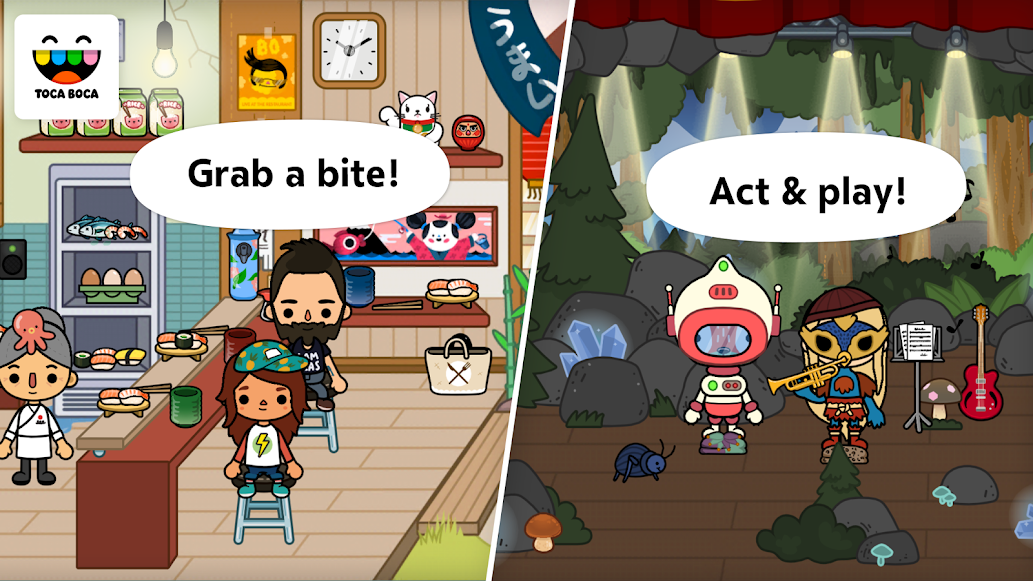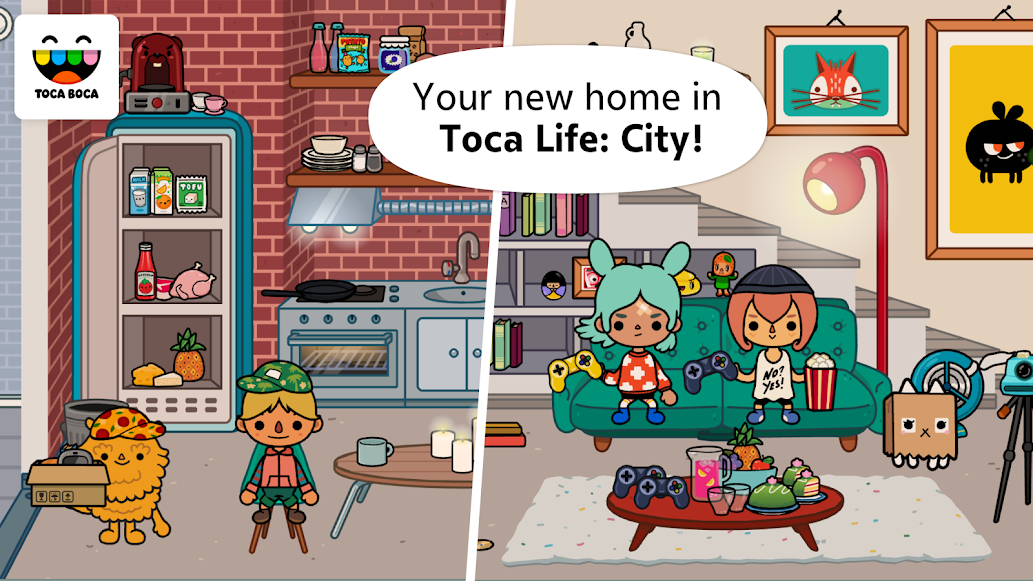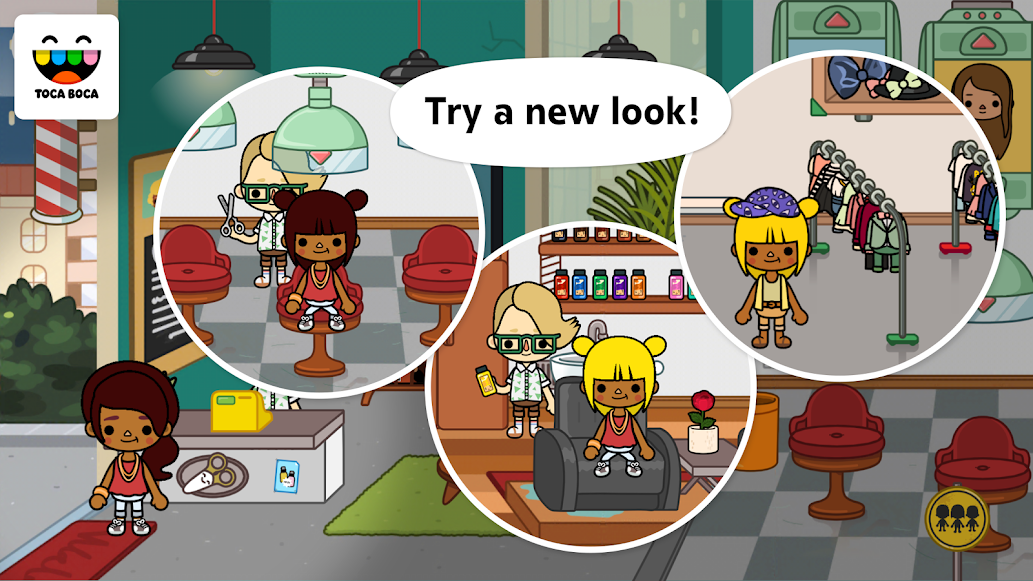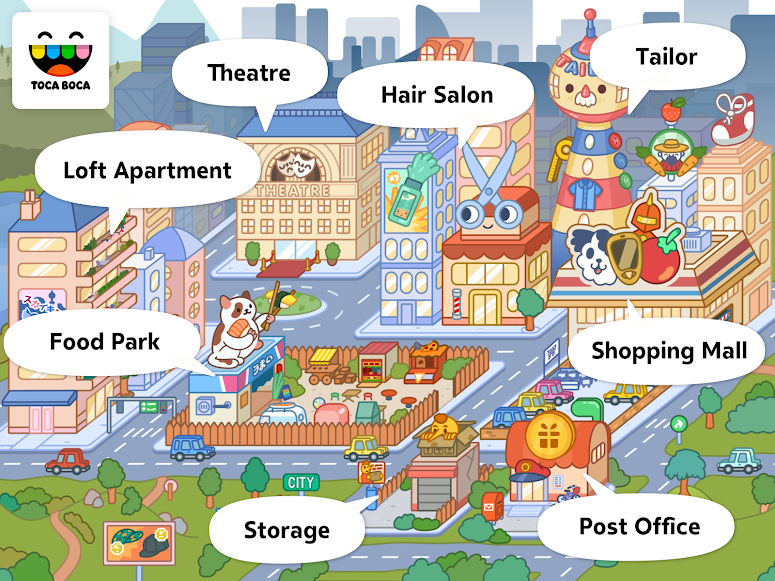 Get The Game
This game's download link redirects to App Store and Google Play, while the purchase link redirects to Amazon. Neither of the links contain malware nor viruses, please feel free to try it out!
Editors' Review
Toca Life: City is a cartoon style simulation life game. Players can decorate their characters and new homes, or explore different places in the city and enjoy visiting malls, shopping and eating. Gameplay is rich, players can decorate characters and houses, explore various facilities of the city, meet lots of friends, and feel the real city life!
Description
Welcome to Toca Life: City, a metropolis filled with everyday fun! Customize characters, explore exciting locations and find hidden treasures — there's something in every corner!

INTRODUCING TOCA LIFE
Thanks to the great response to Toca Town, we're bringing you Toca Life — a series of apps that gives you an even bigger world of everyday fun. First out in the series is Toca Life: Town and Toca Life: City!

CREATE
Try, experiment and customize. It's time to get creative in Toca Life: City! Change outfits, dye your hair any color and switch hairstyles in the Hair 3000! There are millions of ways to personalize the characters — we dare you to create them all.

EXPLORE
Say hi to 6 locations and 34 characters! Go shopping at the mall, grab a bite to eat at the food park or invite friends over to your loft. Characters, and anything they are holding, can easily be transported between locations.

FEATURES:
- 6 locations to explore: loft apartment, shopping mall, hair salon, food park, theatre and tailor
- 35 characters that are customizable in over 4 million ways!
- 47 hairstyles to test, 37 colors to choose from and various outfits to try on
- 7 different food stands at the food park — have some sushi with your burger and try the famous fish 'n chips!
- Shop for clothes, kitchenware, pets, toys and groceries at the mall
- Write a play and perform it at the theatre
- More fun videos and games for the TV
- No time limit or high scores — play for as long as you like!
- No third-party advertising
- No in-app purchases
How To Play
Toca world has a lot of scenes, each scene is different, but the details are very rich and good-looking, the screen of each item can be used.
The apartment has a balcony, living room, bedroom, kitchen, toilet. The layout and arrangement are very careful. The sun outside the balcony click to switch between day and night, I prefer to switch to night mode, because the light is very nice, click the corresponding light can control the switch.
The refrigerator inside the kitchen can be opened, the food inside can be used for cooking, any two types of food put together can be cooked into a new product, the kitchen gas stove, oven click on the switch can be controlled for cooking, cooked food can be put into the dish inside, the sink faucet can be opened to wash dishes Oh. The refrigerator runs out of things to buy in the supermarket.
All items in the living room can be placed at will Oh, the TV can also switch programs, electric fans can also click to control the switch, the balcony lights can also be switched Oh, you can also plant tomatoes to water flowers, etc., in the supermarket can also buy more potted plants back to plant Oh!
The attic bedroom can be pulled up to sleep with the characters ha, you can also go to the supermarket to buy new bed linen supplies.
The toilet shower taps can come Oh, the toilet can also be used ha.
All the things inside the supermarket can be bought, selected and placed in the cashier will automatically pack, and then click on the bottom right corner of the character logo, to buy something to any character to take. The actual fact is that you'll be able to get a lot more than just a couple of days to get a lot more than just a couple of days. This way you can stock up at the supermarket at will.
Comment
You may like it.