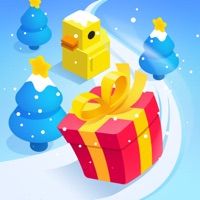 Paper.io 2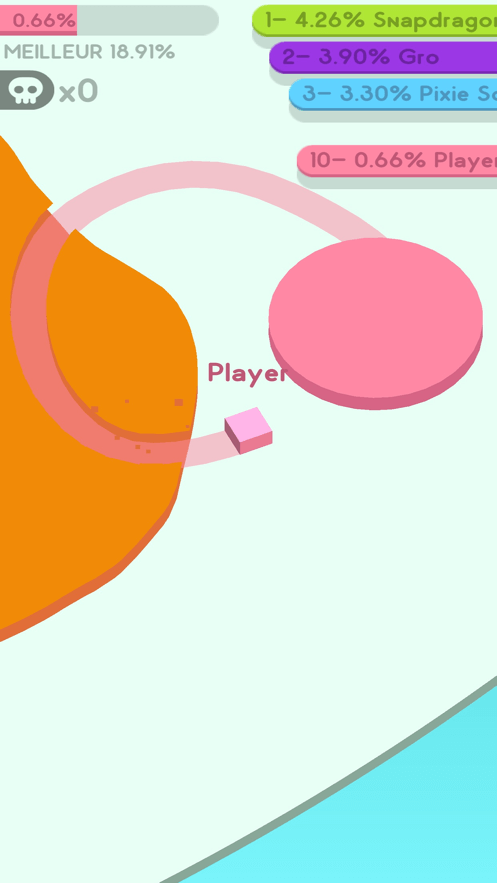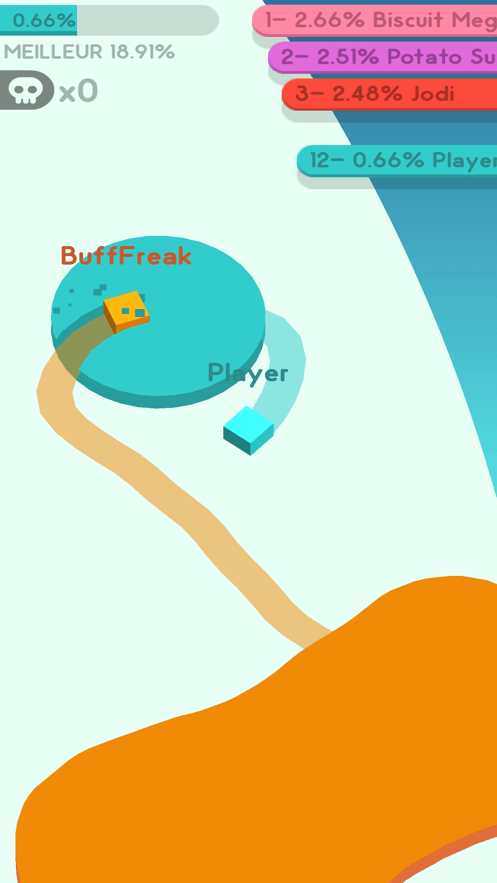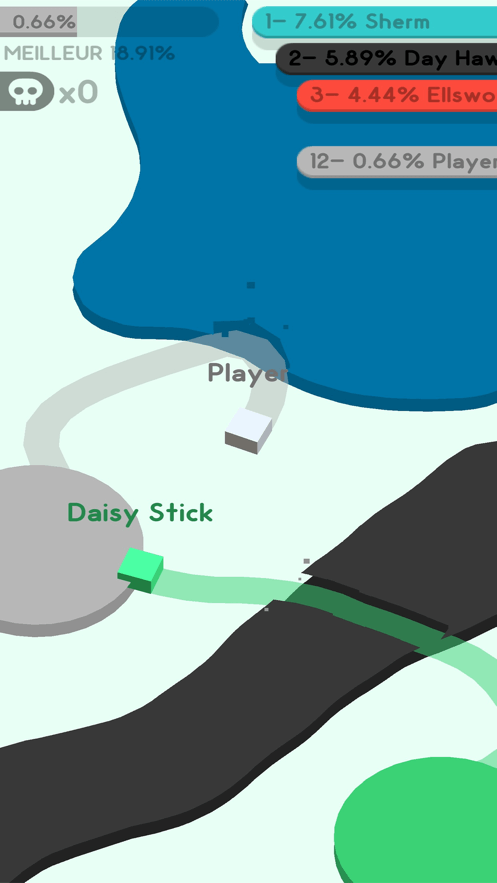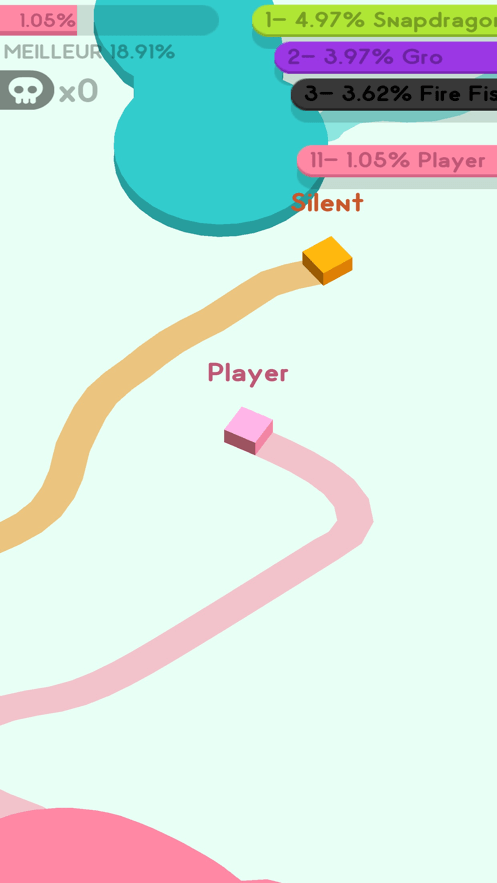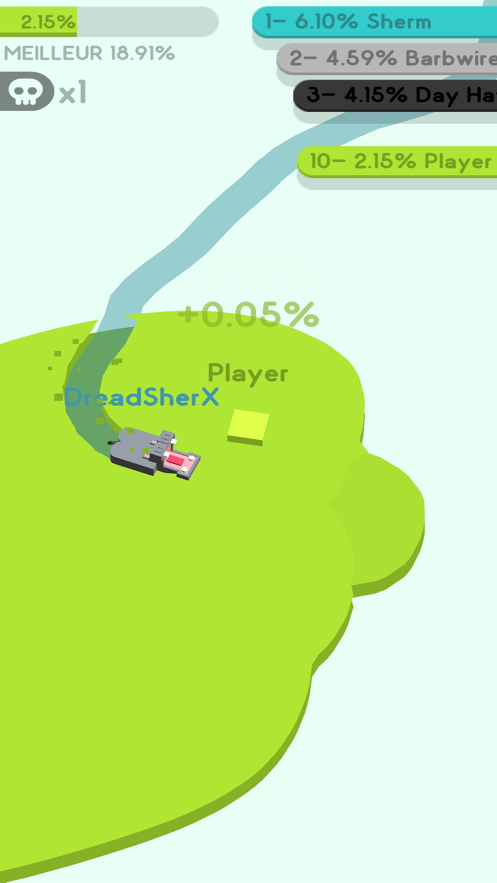 Get The Game
This game's download link redirects to App Store and Google Play, while the purchase link redirects to Amazon. Neither of the links contain malware nor viruses, please feel free to try it out!
Editors' Review
Paper.io 2 ©Copyright by FunGameShare, Do not Reproduce.
I love the challenge of doing something else at the same time as I'm eating, so that I can not only enjoy the food, but also rely on my mobile device to bring me joy. I know this is not a healthy way of life. But this habit that I have kept for 5 years has been engraved in my heart. I thought about changing it, but even if I forced myself to stop playing with my phone while eating, it didn't help. Paper.io 2 is the best choice in my powerful arsenal. It's my favorite game to play while I eat because its colorful graphics boost my appetite, so I chose this game. Many people will wonder what Paper.io 2 is like, and this question was always on my mind when I first downloaded Paper.io 2. But I knew exactly how to play the game after 3 minutes of playing it, which proves that Paper.io 2 is a very easy game to play. Let me tell you a little bit about the mechanics of Paper.io 2. It's a very humorous casual game where you can choose a variety of colors for your camp. It's important because the size of your territory in Paper.io 2 is the measure of your final victory. At the end of a game, Paper.io 2's judges will determine how much territory each color encompasses, so the larger the color block your color belongs to, the higher you'll be ranked. So how do I compete for territory? In fact, this is the essence of the fun Paper.io 2 brings to all players, you need to control your icon to move around on the screen of your phone. The tiny icon will drag a long line behind it, and if you can set off in your circled territory and return to it without bumping into other colored icons, then the area you've just divided into lines will become your new territory. The game is as simple as that, and the wisdom it contains is very similar to that of Chinese Go, but you can't make it look too difficult. Whether you want to open up territory or guard your territory, there are always some good methods and techniques. In my opinion, it's not enough to just loot territory towards no man's land, because Paper.io 2's map has more than just one camp on it. Other people are also eyeing those white areas. So, you have to learn to loot other people's territories in Paper.io 2. I'm here to teach you a great way to do this. You can use the game's mechanics to sprint against others, but turn around at speed the moment you're about to touch the enemy. You'll see thrilling shots if you do, and you'll easily seize territory occupied by others, an insidious but brave ploy. Of course, I don't recommend that you do this early in the game, because your territory is so small that it's hard to guarantee that you'll be able to get back inside the color block you belong to. So, in the early stages of Paper.io 2, you might as well choose to develop on the fringes of the game. This way you will get rid of a lot of colors and so you can circle up a lot of territory in a very short time, which gives you a really great foundation to keep gaining advantage in the later stages. Also, for some degree of fun, a great preparation for your hands and brain is very absolutely needed to deal with all kinds of opponents.
Description
Paper.io 2 is an enclosure game developed by VOODOO. The game mode is similar to the famous arcade series Tianyi. Players open up territory for themselves in the form of drawing enclosures, and finally devour all opponents and win the victory. In the game, each player gets a color and expands his territory by drawing lines of different shapes. If the player is touched by the enemy during expansion and has not connected the complete line, the player's previous connection will be will fall short.
How To Play
First of all, no greed! This is a rare and valuable quality in Paper.io 2.

1. The game is very easy to start and can be mastered very quickly, but please note: this game is competitive in nature and not everyone will be able to win!
2. Whether you're bold or cautious, you'll have to resort to the best strategy to overwhelm your opponents and thus capture more territory.
3. you have a weakness, and that is your tail. If the enemy touches your tail, it means the game is over.
4. Pay attention to seize the first opportunity, because until the final moment of capturing all the territories, the final winner can not be revealed. Stealing is allowed, and your opponent will not hesitate to do so.
Comment
You may like it.