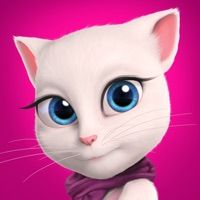 Talking Angela
Platform :
Size : 169 M
Date : Jan 14, 2022
Version : 3.3
Devoloper : Outfit7 Limited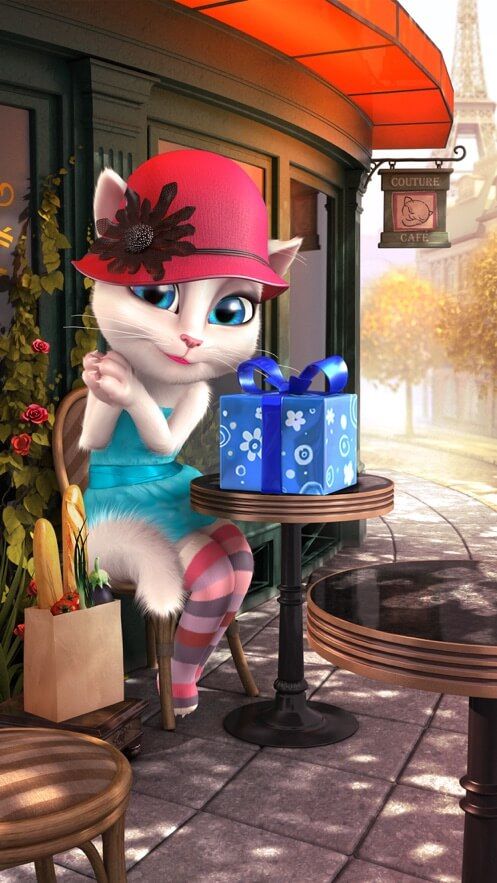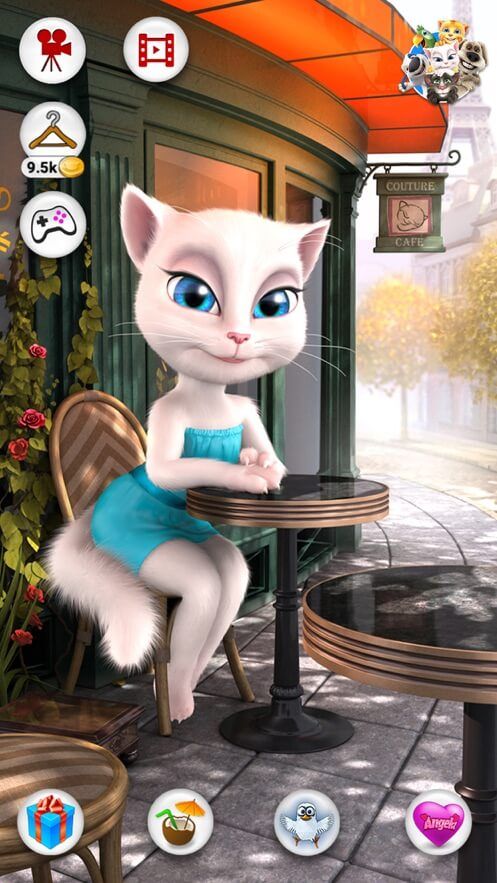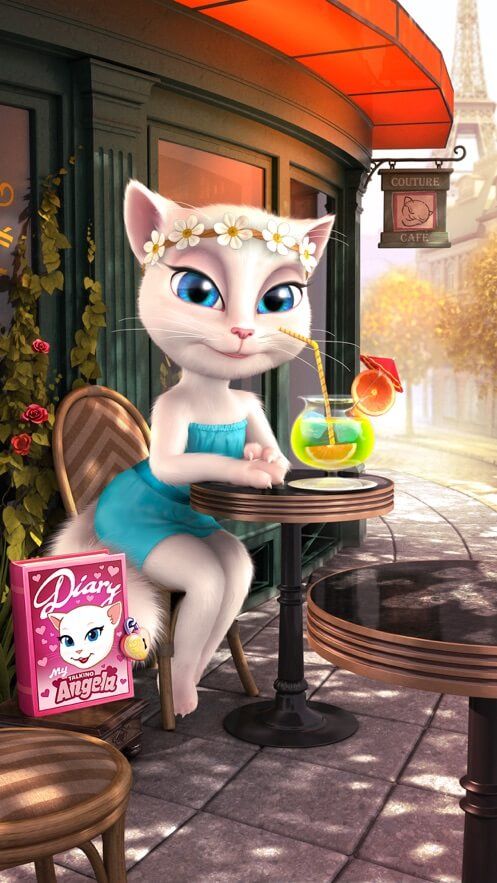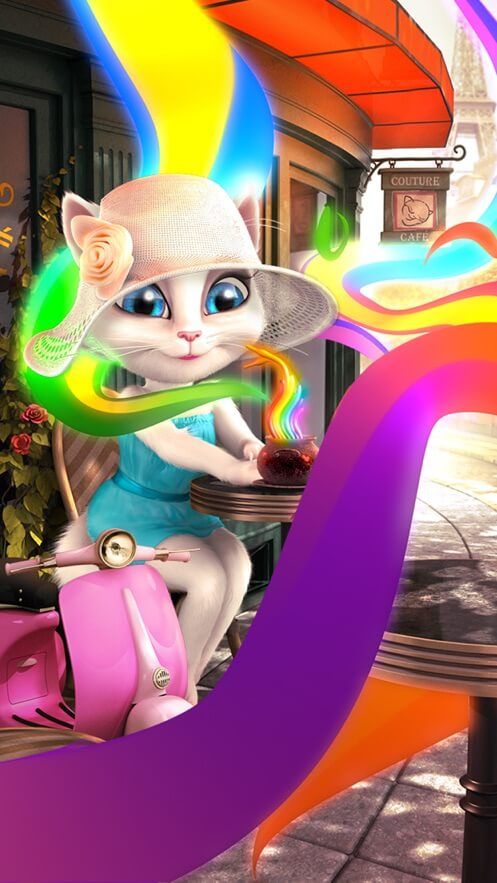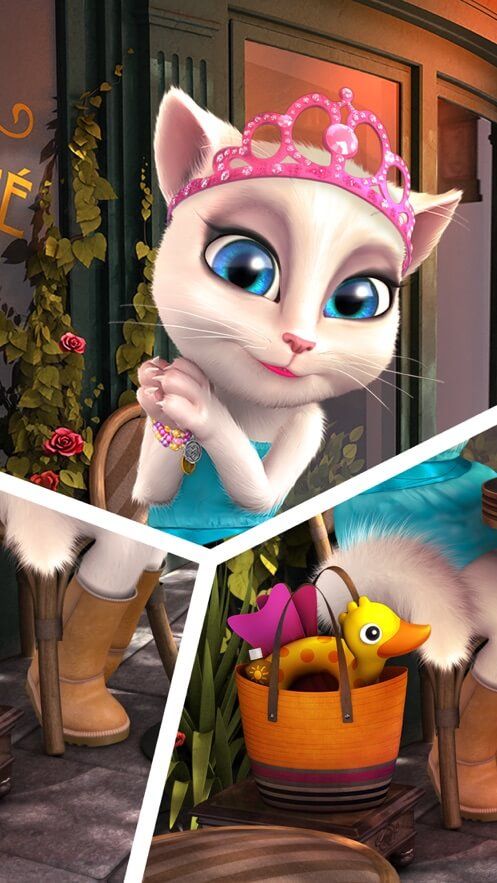 Get The Game
This game's download link redirects to App Store and Google Play, while the purchase link redirects to Amazon. Neither of the links contain malware nor viruses, please feel free to try it out!
Editors' Review
Talking Angela ©Copyright by FunGameShare, Do not Reproduce.

When I see Talking Angela, I feel pure surprise. I think a lot of people ask me this question, what is it that surprises me? It's not hard to answer this question. I'm surprised at how interactive mobile games are these days, and how much more likely it is to look at a cartoon pet on a mobile phone than a real pet. And Talking Angela isn't just a virtual pet, or that you shouldn't think of him as your pet. All you really have to do is treat Talking Angela as a true friend, so that's what I did. Of course, I also gained some truth and knowledge from doing so. As a fan of mobile games for many years, I really have a deep affection for interactive communication games like Talking Angela. Therefore, I should shoulder my responsibility and recommend this game to you.
Where should I begin? In fact, with a game like this, there's very little that can be done creatively. The creativity of a game like Talking Angela comes from a real understanding and research of the player. However, in the current interactive games, there are not many game manufacturers that can take into account the feelings of players. They only care about the level of commercial value of their games, but pay little attention to the interaction between games and players. Talking Angela is nothing like that, and I can say it's the best interactive game I've played so far. First, you can feel the sincerity of Talking Angela's screen. I'm sure you'll feel the same way if you try to play the game. This adorable white cat has a hot figure as she sits in the fashion capital of the world - Paris. The place is full of romance and love, so you can experience all the wonders of Paris with Talking Angela. This is probably one of the main themes of the game, and if you've been playing the game, it should add new city content in the update. So you can feel the different style of the city by Talking Angela.
Of course, graphics are not the only thing that determines a game's success. One of the most important indicators of a game's ability to truly engage players is its unparalleled playability. You can have a variety of interactions with Talking Angela. For example, when you click the button on a hanger, you can see great, exquisite accessories. These ornaments are often the thing that a girl who loves beauty cannot put down. You can also see some great makeup that you can use to dress Up Talking Angela and make her even cuter. You can also click on the gift button in the game to pick up nice little gifts that are your heart's desire and a sign that you and Talking Angela are friends. Of course, the theme of the game is Paris, and of course alcohol. You can click the cocktail button to taste the cocktails and these wonderful drinks will make you instantly love this magical city .I love Talking Angela for a lot of reasons, but I love that it doesn't just bridge the gap between the player and the game itself. Talking Angela allows players to record interesting videos. Who is the audience for those videos? It's not up to me to decide this one goal, it's up to you. You can share funny videos with everyone, or share your own joy through social media. I think Talking Angela is the pinnacle of interactive gaming.
Description
Talking Angela is an interactive casual game developed by Outfit7 Limited.
Come join Talking Angela in Paris - the city of love, style and magic. There are so many surprises, you better sit down. Enjoy amazing gifts, pick the latest styles, and sip magical cocktails to experience special moments. And watch out for birds - you never know what might fly by.
How To Play
* Join Talking Angela in the world's most fashionable city
* Press the "Gift" button to open beautiful presents
* Use the "Coat Hanger" button for chic accessories and makeup
* Push the "Cocktail" button to get a taste of Parisian magic
* Discover the "Record" button and share silly videos with your friends
* Hit the "Larry" button to fly into feather fun
* Click the heart-shaped "Fortune Cookie" button for words of wisdom
Comment
You may like it.