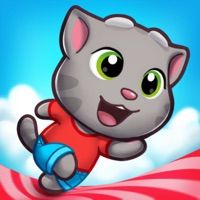 Talking Tom Candy Run
Platform :
Size : 319 M
Date : Oct 26, 2021
Version : 1.6.2
Devoloper : Outfit7 Limited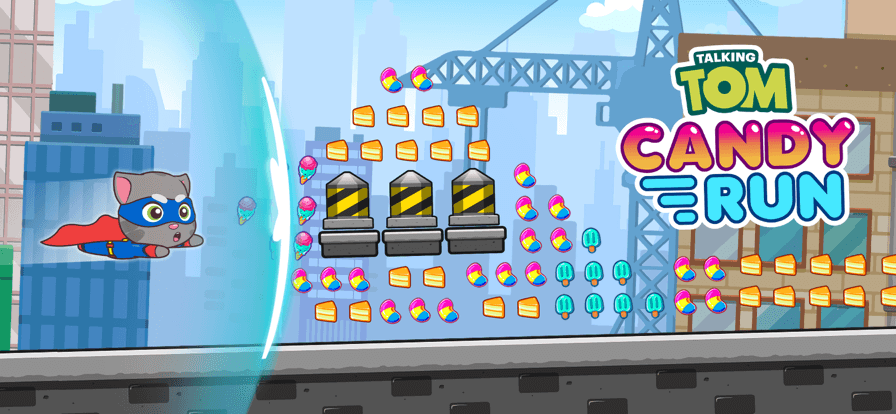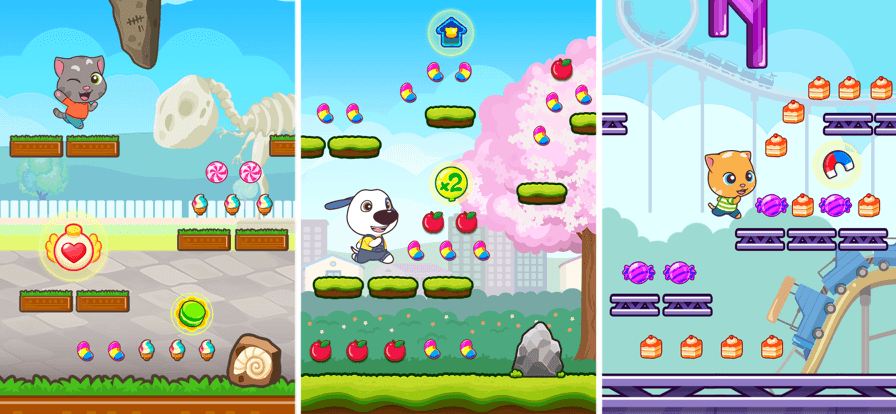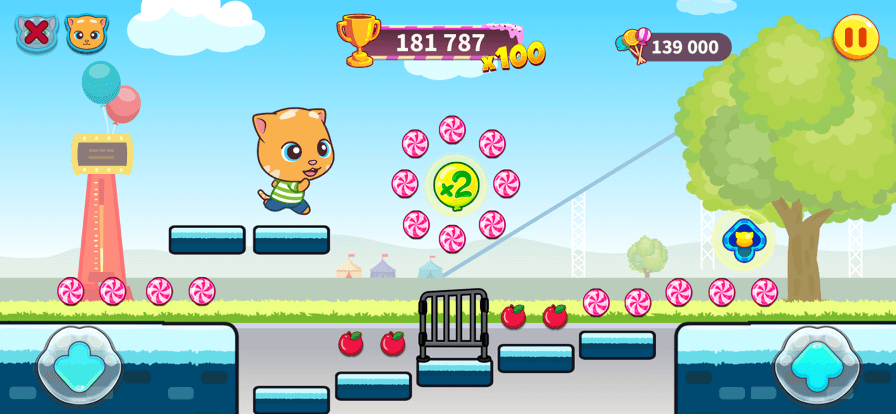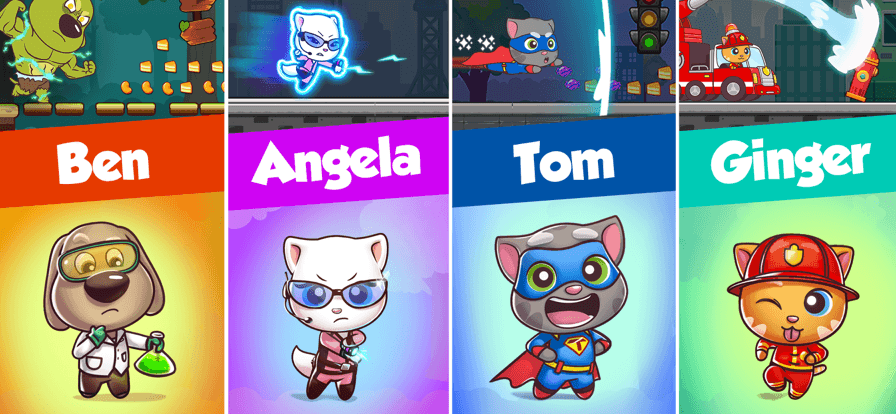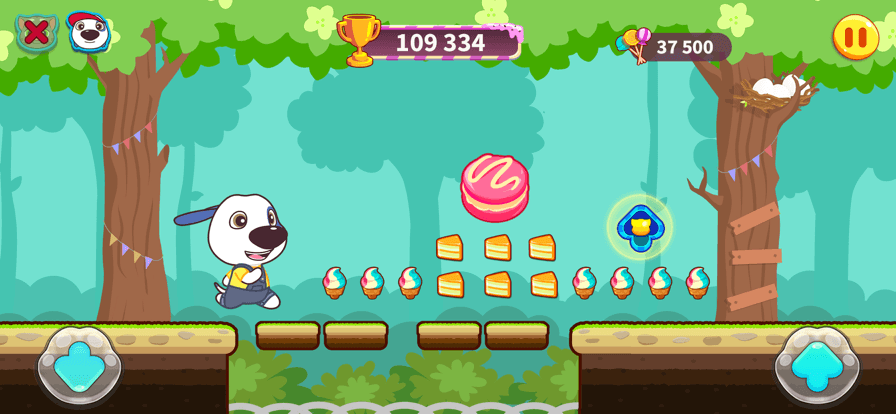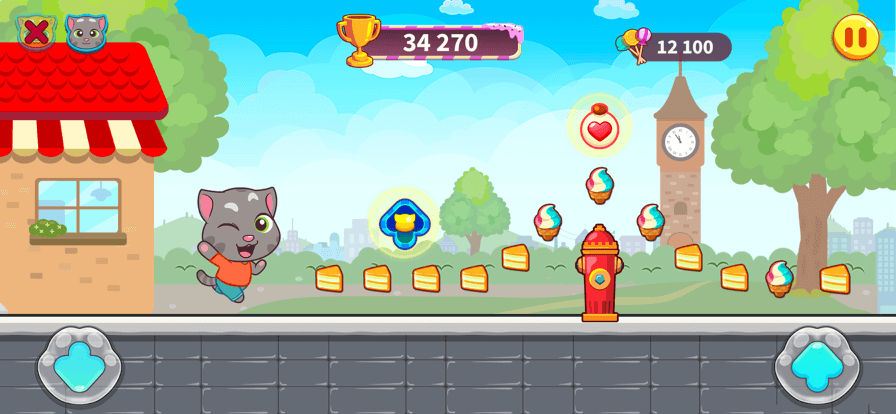 Get The Game
This game's download link redirects to App Store and Google Play, while the purchase link redirects to Amazon. Neither of the links contain malware nor viruses, please feel free to try it out!
Editors' Review
Talking Tom Candy Run ©Copyright by FunGameShare, Do not Reproduce.
Listen to me, if you want to run in a world full of candy, then it's definitely a dream. The ambition of many people is to fulfill this dream. I remember when I watched Friends, I was moved to see that Monica, one of the six lovely characters in Friends, wanted to own a candy house more than anything else. Honestly, it's what every girl dreams of. You can enjoy the happiness of sweetness in such a world. But the reality is cruel. You can't really come to a room full of candy. Because such a house wouldn't exist in real life, and even if it did, the only people who would get there before you would be ants and termites who could eat all the sweets. Therefore, we can only put our imagination in mobile games, otherwise you don't know what the real candy world is like. The funniest games are often the easiest, and Talking Tom Candy Run is no better than any other mobile game. First of all, it's important to know that Talking Tom Candy Run is not a silly, childish game. Its main mode is a great parkour game, but it has a wide age range of fans. Talking Tom Candy Run ranges in age from 10 to 50, according to some data on the Internet. Why? I think one possible reason, which I have analyzed by myself, is that the game mode of Talking Tom Candy Run is very simple, but behind the simple game mode lies the strong appeal of the game. What I can tell you is that if you are really interested in Talking Tom Candy Run, you should press the download button and immerse yourself in the game. Otherwise, you really cannot enjoy happiness in your mobile phone. I think my mobile phone can not only provide me with communication value and business value, The biggest thing it does is provide me with emotional value, and for me, the strongest guarantee of emotional value is Talking Tom Candy Run. I'd like to briefly mention a few salient features of the game, which are not many, but only two in total.
First of all, Talking Tom Candy Run's graphics and sound effects are very good and exaggeratedly comfortable. You can see that your favorite Tom is no longer a pussycat showing off on a phone screen, he is now a parkour racer. You can see how all the characters in Talking Tom Candy Run's 2D art style do parkour to get over obstacles. You can eat some Candy first. But you're in some pretty good scenes. For example, you can control your character to run down the street, and you can enjoy beach views in some levels. Even, if you go to the amusement park, you can choose your favorite characters to run, jump and even jump over some obstacles and have adventures. There are some pretty good sound effects for the action, and Candy filled adventures are never without plenty of characters and rewards, which is one of the reasons I play Talking Tom Candy Run. It's great, you can chase robbers with fun friends, and you can develop their own superpowers. Secondly, I think Talking Tom Candy Run is very friendly to players. In every level it prepares for you, you can use your superpowers to improve. In other words, both opportunities and benefits exist, and players will not give up just because the game is too difficult.So you'll like Talking Tom Candy Run even more. Anyway, we should just rush in and play it.
Description
Talking Tom Candy Run members including Talking Tom Cat, Talking Angela, Talking Hank Dog, Talking Dog Ben, Talking Ginger Cat and other beloved characters will all be featured!
Some new characters are added, including Officer Tomcat, Ben the smart dog, Angela the agent, Hank the Hawaiian dog and Ginger the fireman.
Game Features:
1. Chase bandits to reclaim your gold and build your dream home.
2. Unlock a variety of new scenes with different parkour mechanics that never end.
3. Go through underground tunnels and explore different scenes in one parkour run.
4. Parkour, jump, and have fun with Talking Tom, Talking Angela, Talking Ginger, Talking Hank the Dog, and Talking Ben the Dog
How To Play
Simple operation, but very test the player's reaction and hand speed
Collect as many candies as possible and chase the bandits in the sweet new world
Run, jump and slide to chase the raccoon robbers in front of you by manipulating your character.
Pay attention to dodge all kinds of obstacles on the way and try to collect all the gold and candy on the way!
This is a new creation of the first 2D horizontal screen parkour game, players will be in the story of Tom Cat's candy store was stolen by raccoon robbers.
Comment
You may like it.