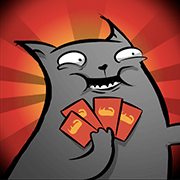 Exploding Kittens®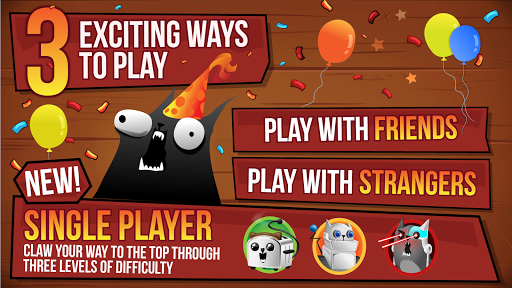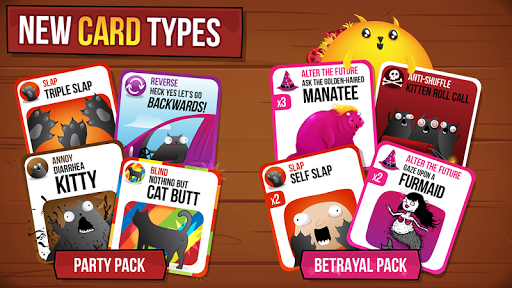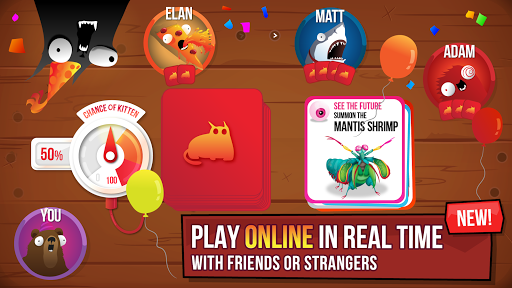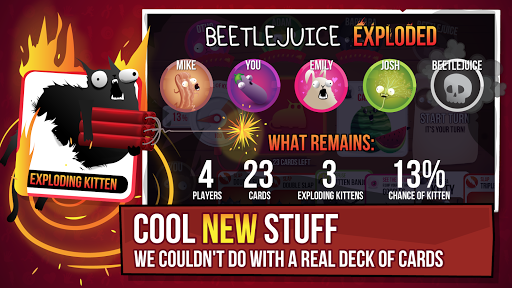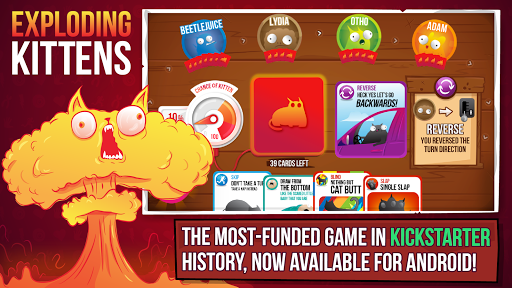 Get The Game
This game's download link redirects to App Store and Google Play, while the purchase link redirects to Amazon. Neither of the links contain malware nor viruses, please feel free to try it out!
Editors' Review
Exploding Kittens is a card table game. The game supports 2-5 people to play together. The gameplay is very simple. There are many cards on the table, and there are several cards called Exploding Kittens. If the player does not draw them in time, Stop it from exploding, and the player is out, which is fun. The game is easy to operate and the gameplay is similar to Russian roulette. Players can play against their friends to see who is the most skillful and who is out first!
Exploding Kittens is a paid app in which optional game features may be purchased with real money. You must be at least 13 years old to download and play.
Description
KEY FEATURES:

- Exploding Kittens is a multiplayer card game for people who are into kittens and explosions and laser beams and sometimes goats.

- Play with 2 to 5 friends or strangers online

- All art illustrated by The Oatmeal

- New cards exclusive to the digital version of Exploding Kittens

- The digital version of the most backed game in Kickstarter history

In this highly-strategic, kitty-powered version of Russian Roulette, players draw cards until someone draws an Exploding Kitten, at which point they explode, they are dead, and they are out of the game -- unless that player has a Defuse card, which can defuse the Kitten using things like laser pointers, belly rubs, and catnip sandwiches. All of the other cards in the deck are used to move, mitigate, or avoid the Exploding Kittens.
How To Play
1. This card board game supports 2-8 people playing games at the same time, while the iOS version is for 2-5 people;
2. The gameplay uses a method similar to Russian roulette to draw card games;
3. Each player needs to draw cards from the deck in turn, and there will be several "Exploding Kittens" hidden in the deck. Players who draw but fail to prevent the explosion in time will be directly out of the game.
4. In addition to the bomb cat, there are many props with different effects in the deck, which can be used by players to save themselves or even frame other players.
Comment
You may like it.