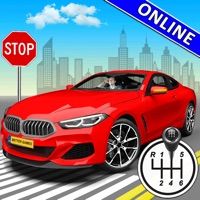 City Car Driving School Sim 3D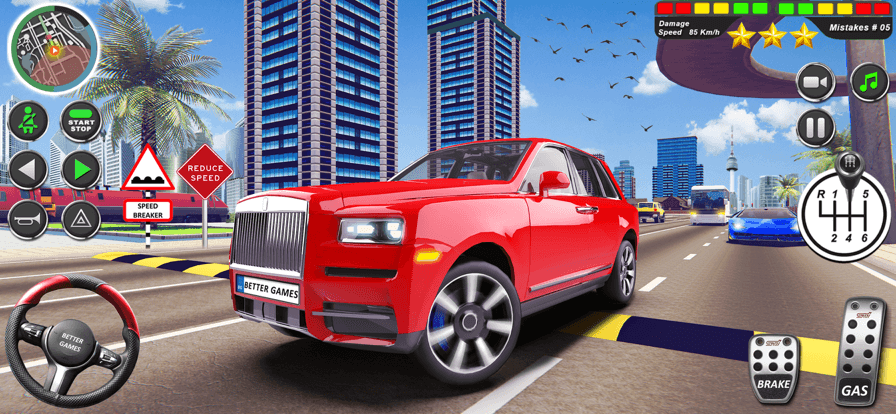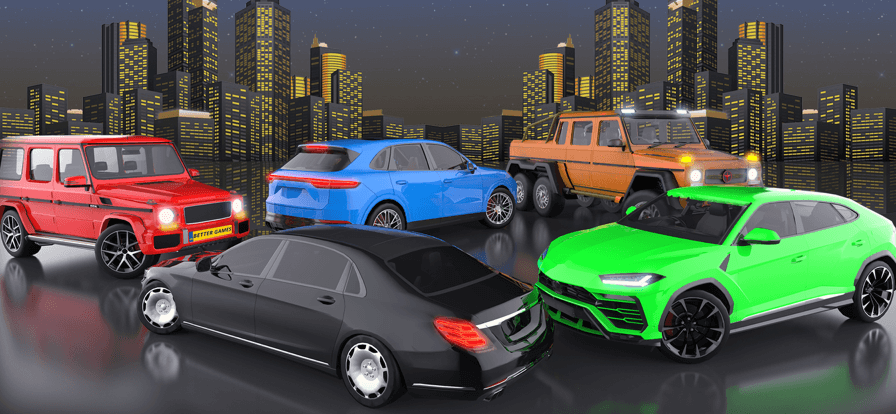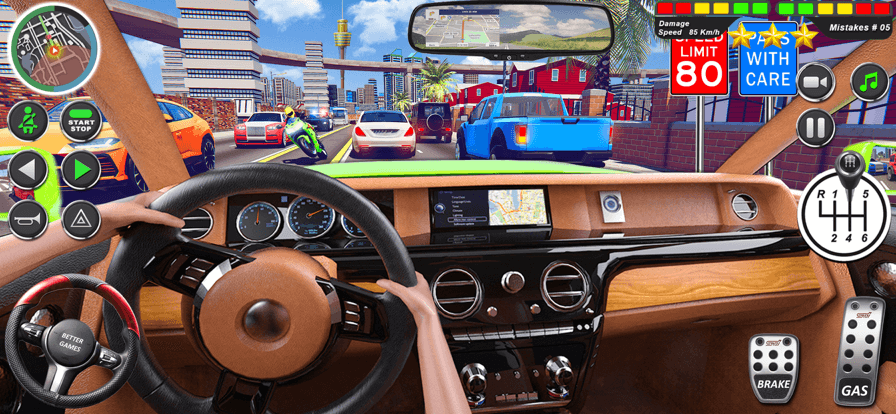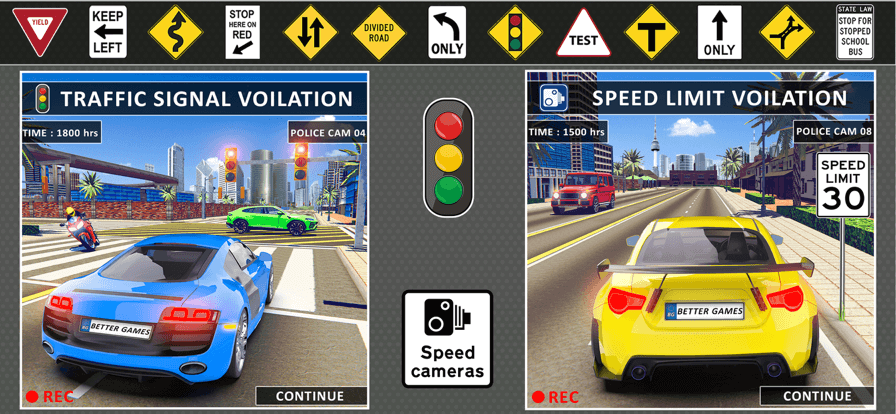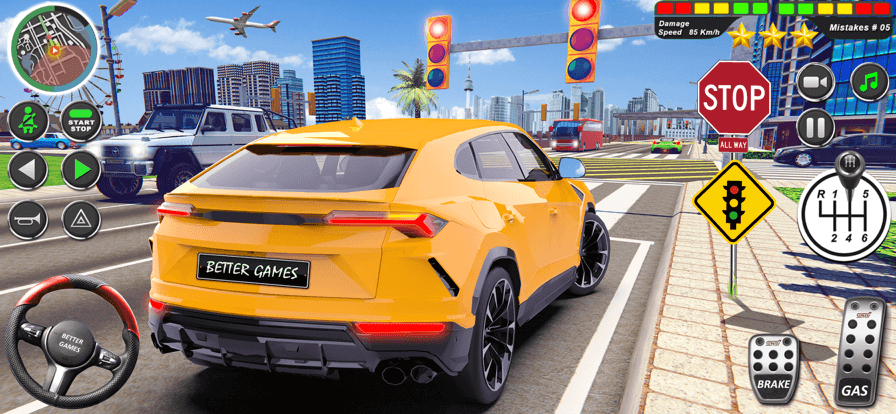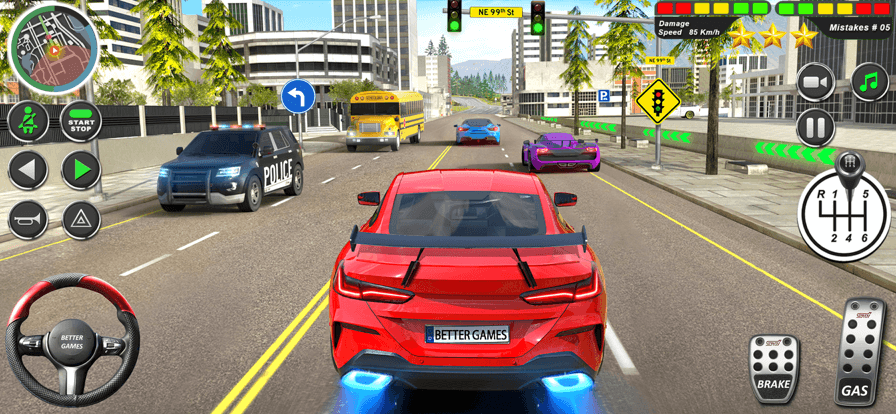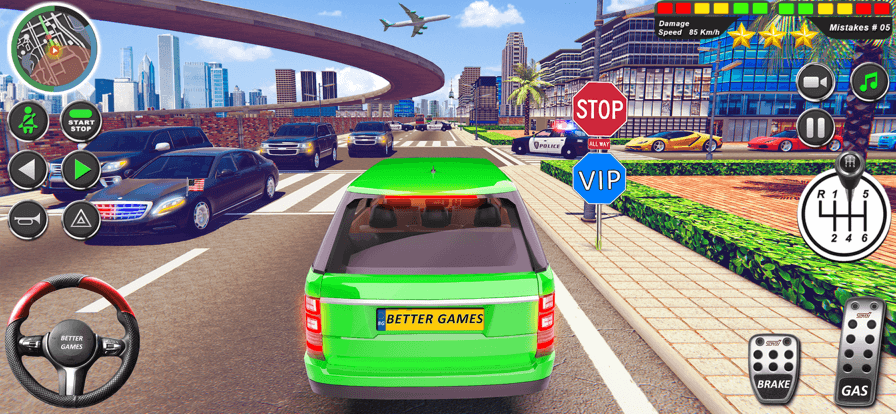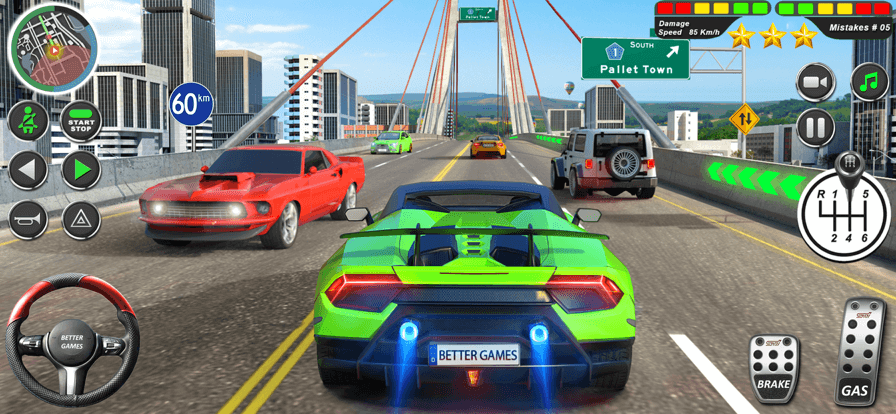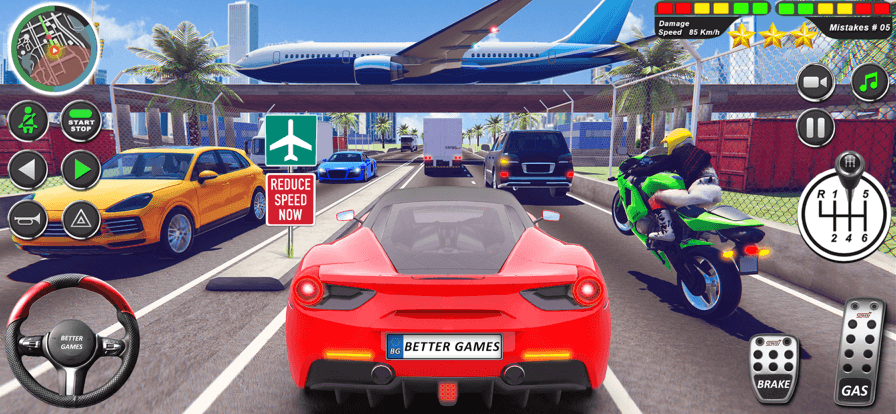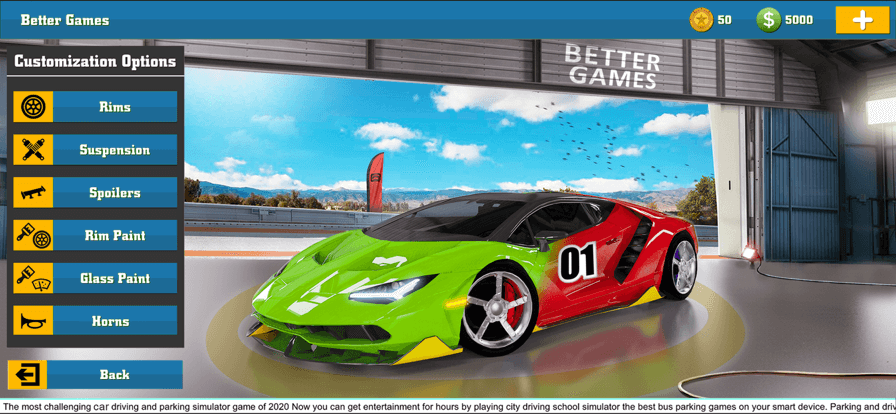 Get The Game
This game's download link redirects to App Store and Google Play, while the purchase link redirects to Amazon. Neither of the links contain malware nor viruses, please feel free to try it out!
Editors' Review
City Car Driving School Sim 3D ©Copyright by FunGameShare, Do not Reproduce.
Have you learned how to drive yet? If you don't have it, make sure you download the game I'm about to show you. It'll help you get some quick driving tips.
The game, called City Car Driving School Sim 3D, was created by Better Games Studio Pty Ltd. Development. This is a realistic style of 3D driving simulation of mobile games, and the game is set in a simulated urban environment, a variety of streets and alleys. Players can drive their cars to enjoy the fun of drag racing and take a stroll in the mall. In short, play is fascinating. You can choose the first-person perspective or third-person perspective to experience different driving fun according to your preferences.
In the game, the player can contact in the game library, uphill and other driving test content so that their driving test is more confident, but I would like to remind you that the actual combat is the hard truth! Players in operation can choose manual transmission and automatic transmission, choose the view outside the car, select the view inside the vehicle, and use the first-person perspective to understand the relationship between people, cars, and piles of space. What do you think? Is It Cool? The game uses the all-real car option. You must demonstrate your driving skills in multiple cars, pickup trucks, muscle cars, 4x4s, buses, and a powerful supercar. Getting the neighborhood moving is a challenge, especially when you have to follow the rules. But that's not all, and you'll have to think about it!
You'll be filled with actual communications in the area around you. Be careful not to fall apart! When all your tasks are done in one person or just looking for a change of pace, you can try out our new multiplayer mode! You'll get points to drive with the collection following the law and a bonus. Compete with other players locally or globally on the internet to see who is the best driver! The primary mode of the game is 100% free play, The Running Man, no strings attached! This changes the rules slightly to make the game easier extra game modes are available through an optional in-app purchase. Each model has a different leaderboard for an entirely fair fight!
The game will support the multi-person online way with more players together speed, ultra-multi-mode waiting for you to experience. Constantly improving your driving skills to become the ultimate race car driver, you need to show your ability on every track. All the buttons and the steering wheel settings are perfect for getting you here. The actual 3D engine is fully built, looking for the best way to drive, flexible operation of the truck for excellent driving. Adjust the brake and the timing of each vehicle to avoid collision with other cars. High-difficulty drift plays fun, quick to complete more challenges, and the best plan to reach the destination. Players can drive their car to enjoy the pleasure of racing and leisurely wander in the tree-lined road; it is entertaining to play. Depending on your preference, you can choose the first-person view, or the third person view to experience different driving fun.
There is a variety of great competition, exciting posture combat, gorgeous car styling design, and highly colorful fun. There are many weapons with guns, and it is the action must be used in, only the combat will appear. It's a first-class ride, but perhaps the enormous attraction is the city's simulation, which is top of the line. In a brutal mobile game, racing, there are many activities and tasks, you can also get many benefits. The game is not difficult to play, nor very complex operation, but it can give you much fun. If you feel interested in it, please don't hesitate to download it now!
Description
The most challenging car driving and parking simulator game of 2020!
Now you can get entertainment for hours by playing driving school simulator the best car parking game on your smart device. Parking and driving game will be provided with the multiple luxury, turbo and sports cars. Driving school simulator will built top driving skills in you in no time such as steering, breaking, acceleration, hurdle
How To Play
You will drive the best sports cars around city, corners, obstacles, and parking with speed .It's a great practice for you to park your racing car in real life.
City learning driving academy always ensures safety and guidelines given by police, and don't appreciate the crazy adventure, like track stunts or drifting to be a mad king. So watch out for the traffic and traffic lights as you are racing against time.
Comment
You may like it.