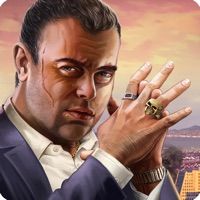 Mafia Empire: City of Crime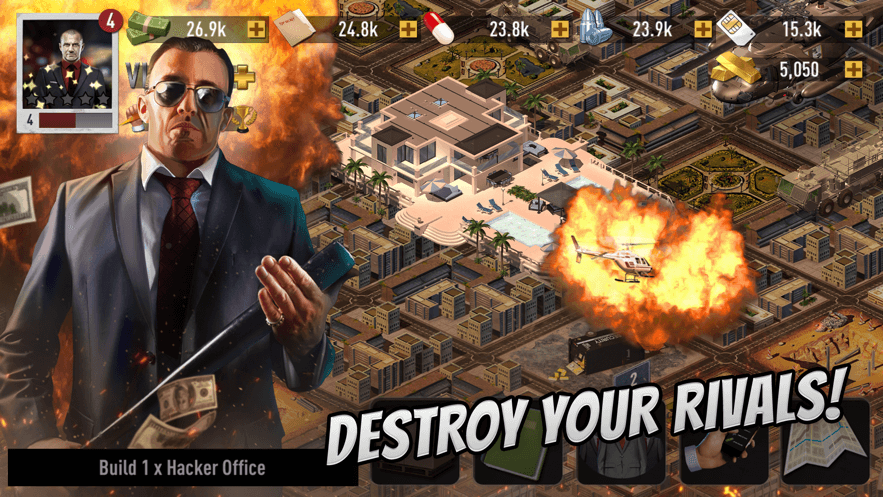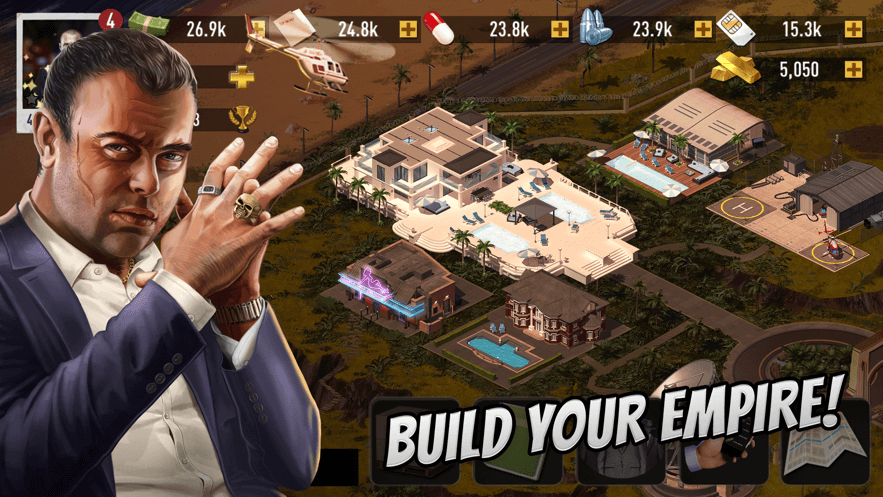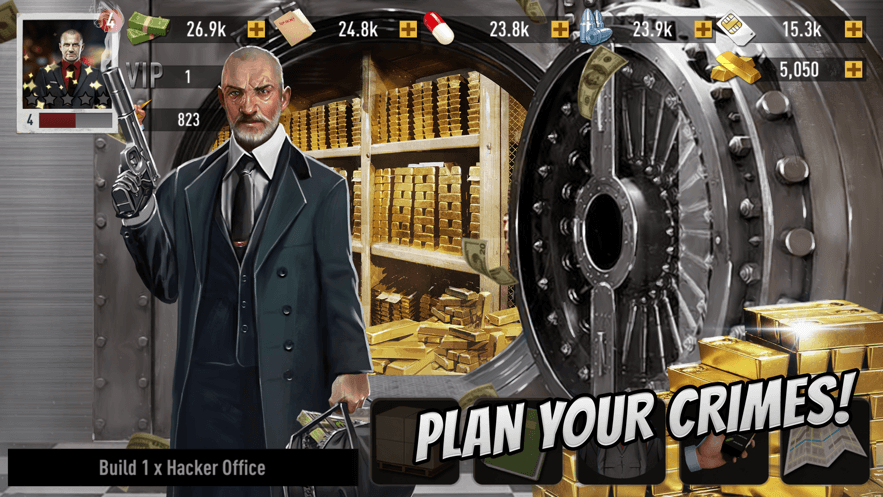 Get The Game
This game's download link redirects to App Store and Google Play, while the purchase link redirects to Amazon. Neither of the links contain malware nor viruses, please feel free to try it out!
Editors' Review
Mafia Empire: City of Crime is a Mafia simulation game. In the game, you will play the role of the boss of the mafia gang, participating in the battle for territory and money in Los Angeles. Be aware of the police regardless of whether you are doing a task or while wandering. The amazing 3D city design in the game, various weapons, and simple controls will make your gaming experience very good.
Description
BECOME THE LEADER OF YOUR OWN MAFIA
The battle over the city has begun, become the greatest Mafia Boss of all time in this action-packed multiplayer realtime strategy game. In Mafia Empire you are the boss that takes care of the power and growth of your mafia. You plan and decide which criminal missions your mafia members conduct. You have to act strategically and adapt to the different situations in the city. Attack other players or ally with them, raid banks and police stations or fight against the dominating gang Los Malos - it's your choice! The strategic depth of Mafia Empire will fascinate you!
How To Play
LET YOUR DISTRICT GROW: As your influence in the city increases over time, so will your district.
FORM A SYNDICATE: Find friends, get help from other players, trade with them and form the most powerful syndicate in the city.
ALLY OR FIGHT: In this multiplayer game it is your decision whether you collaborate with other players in a syndicate or fight them as your foes.
LEGENDARY MAFIOSI: Recruit legendary mafiosi that existed in real life! They they can support you in your mission.
MANAGE YOUR MAFIA: Your guys need cash, drugs and ammo. Get resources from dubious sources to recruit new members, install defence works, and upgrade your district.
REGULARLY EVENTS: Prove yourself in regular events to acquire even more resources so your influence in the city can grow even faster.
Comment
You may like it.