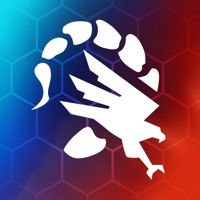 Command & Conquer™: Rivals PVP
Platform :
Size : 205.41M
Date : September 26, 2019
Version : 1.8.1
Devoloper : Electronic Arts
Tags : Card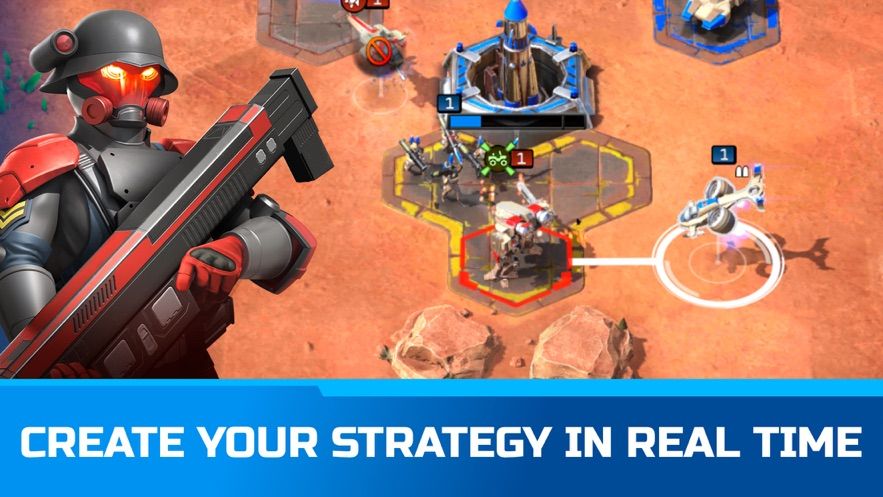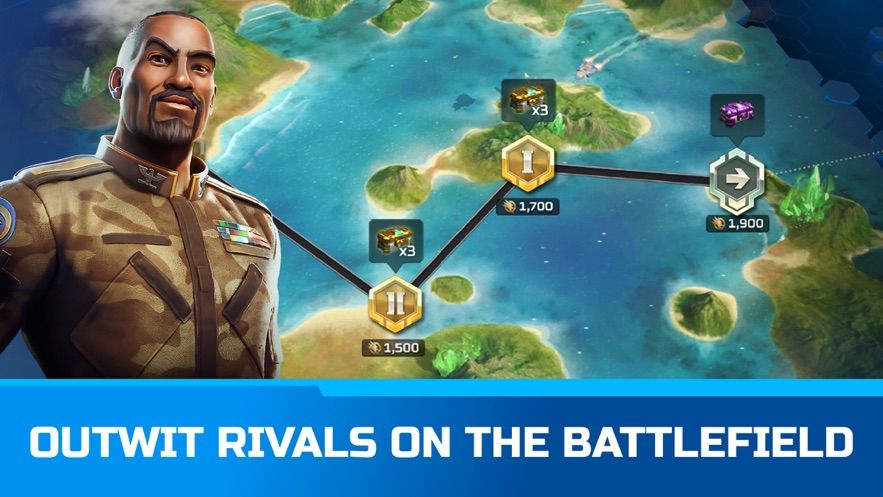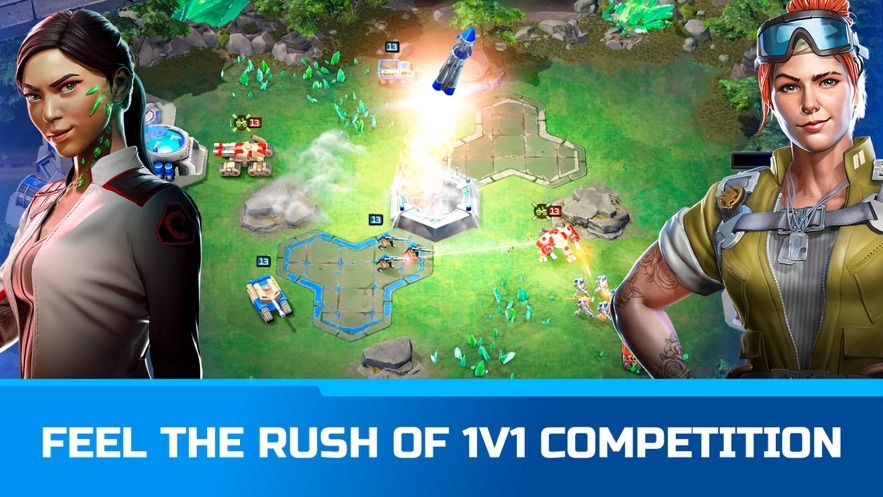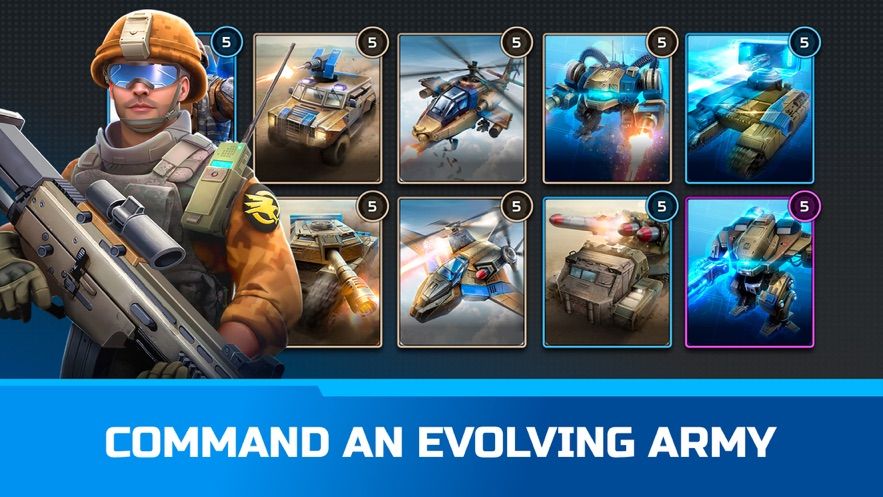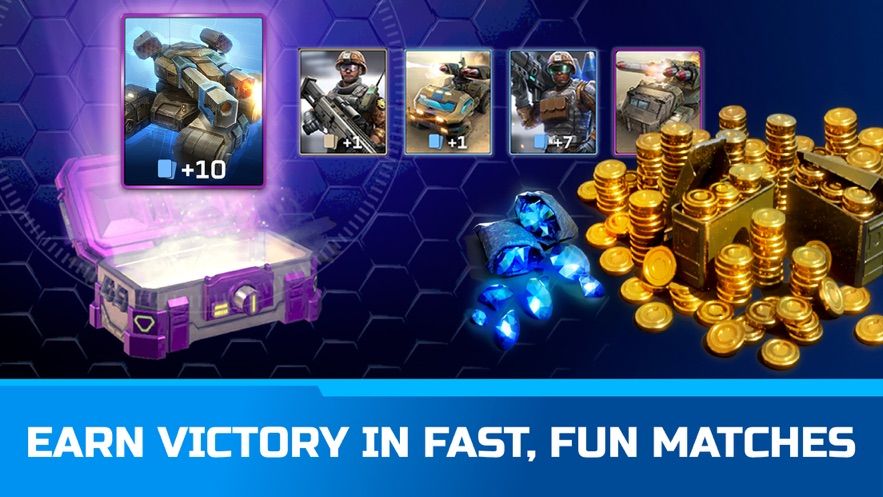 Get The Game
This game's download link redirects to App Store and Google Play, while the purchase link redirects to Amazon. Neither of the links contain malware nor viruses, please feel free to try it out!
Editors' Review
Command & Conquer™: Rivals PVP ©Copyright by FunGameShare, Do not Reproduce.
I think strategy games are actually very easy to play, you can think back to how the ancient generals fought, so you will this to how to play strategy games. Compared to the real war, strategy games are a piece of cake. You can find that the real war is actually much harder to handle than the game, you need to coordinate the whole situation if you are a real general, you also need to know what is happening where, and you will also find that you actually do not have a lot of energy to operate. Or you don't know exactly how many loyalty generals you have. But, in fact, war is not far from us, which is why we are intentionally or unintentionally exposed to some strategy games. There are few games more comforting than playing against and thoroughly defeating your opponent, so if you want to play strategy games, there's no good game like Command & Conquer™ Rivals PVP, which is truly a strategy game. In Command & Conquer™ Rivals PVP, all you can rely on is your unparalleled war command, and you can feel what it's like to save the day in this RTS game, because you'll find it so exciting if your army is losing and you turn the tide of battle by developing a genius tactic. In Command & Conquer™ Rivals PVP, things like this happen every day, and there's no way you're going to let that not happen, because this is a PVP game, which means you're a real player, or you're a real person who exists, and your opponent is a real player just like you are, and he or she is a real player too. He or she is a real person just like you, so since there is such a big difference between people in terms of intelligence and tactical literacy, it is inevitable that some mind-boggling battles will occur. In Command & Conquer™ Rivals PVP, you can enjoy this excitement to your heart's content. First of all, you can choose a commander to lead your troops. Commanders are important because they are like heroes in tower defense games, they can release some special skills. Or they themselves will come with some buffs to make your troops more powerful. The choice of the commander will probably affect the way you engage in war, so you have to ask yourself to be able to think twice before you choose a commander. I think this is a critical part of the game, the commander and your skills, along with the strategy you use behind the scenes throughout the game, can determine whether your victories in Command & Conquer™ Rivals PVP dominate the majority of situations, or whether a crushing defeat dominates your entire Command & Conquer™ Rivals PVP career, which can It can happen. You can play Command & Conquer™ Rivals PVP with others, as the game allows you to team up with friends, however, beware, your opponent may also call in his crazy military fan friends. You can share resources in alliances while teaming up with friends, so you can be more adaptable to create your own infantry, tank and aircraft combinations. I think only cooperation is the key to victory, but of course, the above mentioned commander's qualities are also indispensable. In Command & Conquer™ Rivals PVP, not only will you be able to PVP against real enemies, you can also be a little more aggressive and split some of your Command & Conquer™ Rivals PVP focus in climbing up the leaderboards and earning points. In this exciting RTS game, you can also complete daily challenges that offer attractive rewards that you can use as your military funds.

Description
Command & Conquer™: Rivals PVP is an RTS mobile game with card collection elements. Players can obtain and upgrade arms by opening treasure chests, rationally use arms and operation operations in the battle, and destroy the opponent's mcv to win.
How To Play
1. The game has two camps, GDI and NOD. The level of troops is upgraded by collecting cards. The upgrade mode is similar to the battle royale.
2. Game mode is similar to traditional RTS. Both sides of the pvp battle mine and send troops to occupy the points.
3. Use the restraint relationship of arms and control the position to occupy the launch pad in the middle of the map, launch missiles or sneak attack on the enemy base to complete the game. A round of 3-5 minutes.
Comment
You may like it.