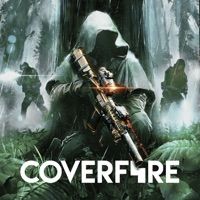 Cover Fire: Gun Shooting games
Platform :
Size : 758.8 M
Date : Mar 5, 2022
Version : 1.21.27
Devoloper : Genera Games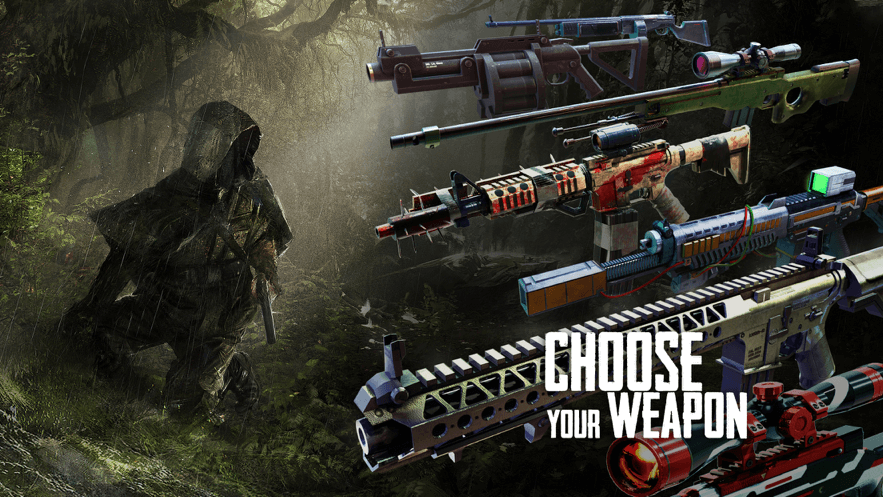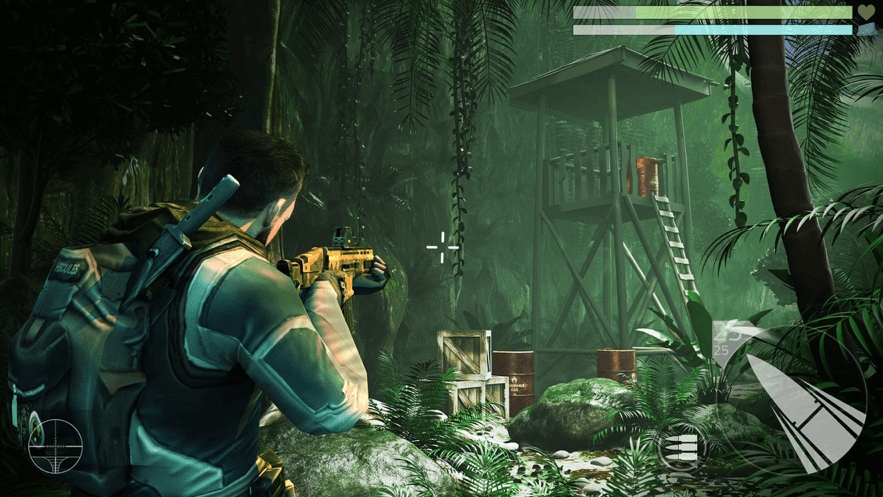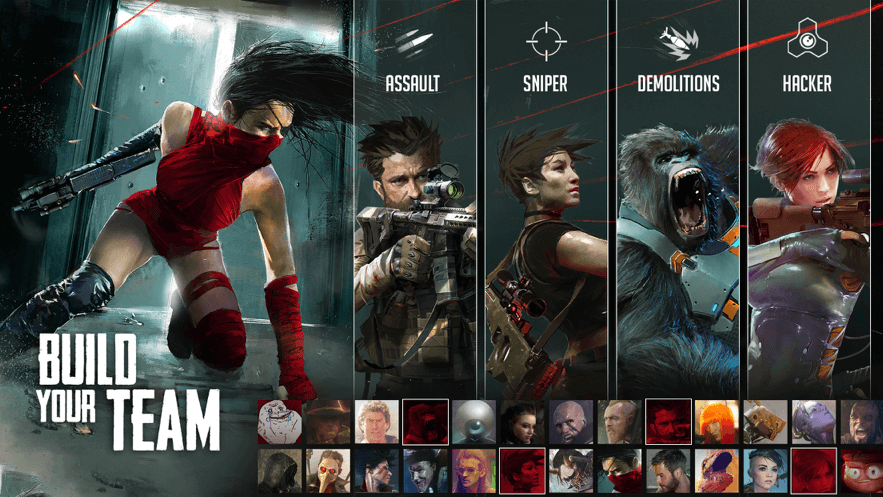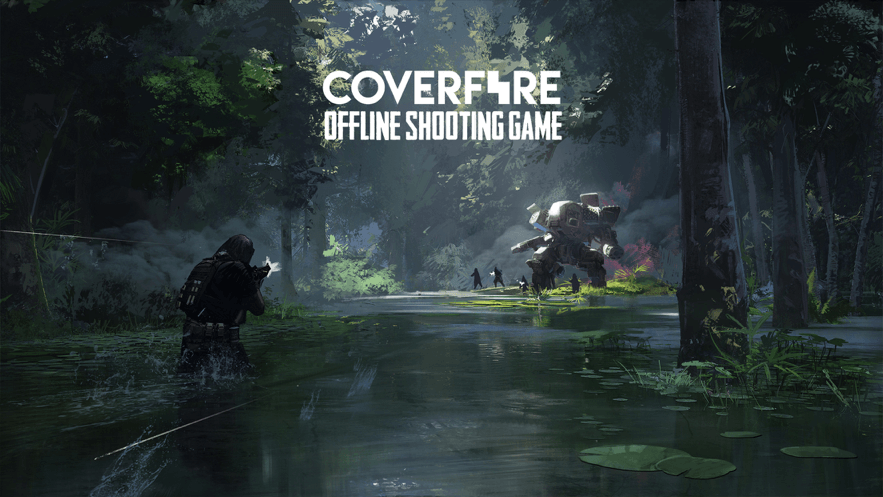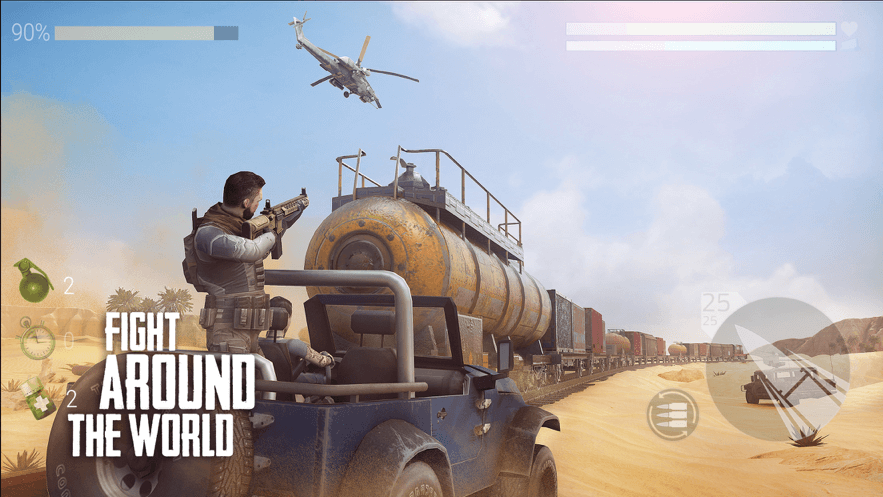 Get The Game
This game's download link redirects to App Store and Google Play, while the purchase link redirects to Amazon. Neither of the links contain malware nor viruses, please feel free to try it out!
Editors' Review
Cover Fire: Gun Shooting games ©Copyright by FunGameShare, Do not Reproduce.
Cover Fire is an interesting first sight action shooter from Genera Games with smooth controls and multi-view, multi-character mission execution,which makes you feel like a close-up of a battlefield.
The story of the game has an obvious trend of American heroism style. The game protagonist that you control in the game is a retired soldier who has made great achievements in the war. He feels it seems that retired life lacked the passion of former days, so he began to accept some government sent special tasks. For this time,what he will deal with is extremely evil rebel. To be able to better finish the task, the protagonist have to seek the former teammates that once fight together to form a squad, and the game also began from a simple battle. The graphics of the game are not as good as advertised, but they are fine when the high quality is on. Every level has diegetic CG animation and cinematic close-ups of the final kill, which looks sincere.
There are many levels, and each level has its own characteristics. In different levels, the player needs to control each character to play the game.You can fight with rifles, sub-machine guns, duck behind cover and kill, or cover your team as a sniper,or use artillery to destroy the armor of enemy vehicles.
Hints
Cover Fire's core gameplay is still about getting through levels. In the process of conquering a level, we can't only do the stubborn resistance, but through various shelters to fight with the enemy, do not think hiding behind the shelter is absolutely safe, the enemy standing higher than you can still hit you. Of course, there are times when you don't have to fight the enemy in close quarters, try to pick up a deadly sniper rifle and kill the enemy from 800 miles away.
Each level has a rating, and you need to complete all tasks under limited conditions to earn a three-star rating, which gives you more material cards. The game is difficult to operate, with the sight bead drifting as you breathe or ride the vehicle. It is difficult to achieve a three-star rating.
Cover Fire is pretty straightforward to handle. Because of the use of cover mode, the basic operation is much easier. You can fight positional warfare in a fixed place. You need to remember to pay attention to your enemies' bullets, do not expose your head after only a few shots,you are probably to be killed, this is also very embarrassing. The operability of the game is reflected in the choice of targets. Some targets are lethal and need to be dealt with at the first time, while some weak targets can be ignored temporarily. Of course,not getting hit is the best.
Shortcoming
Cover Fire is a quality game, with well-designed levels, unique units, nice graphics, and narrative CG making it a good game to play, but not the best shooting game, to be honest. And there is a certain need to spend money if you desire to advance quickly.The game is very intimate to prepare a variety of boxes for you as a choice, and the price of them is not cheap.
Description
Cover Fire is a game that drives missions with plots, and cutscenes are often interspersed to explain the development of events. The player in the game leads a four-member combat team consisting of assaulters, snipers, heavy firemen and hackers. According to different tasks, players will control different characters. Sometimes you need to go deep into the enemy's formation like an assaultman, sometimes you need to use a sniper for remote support, and sometimes you need to use heavy firepower to destroy the enemy's vehicles.
How To Play
We enter the game on the far left is the battle level, which is equivalent to the story mode. After entering, there will be several small levels, and each level will have three missions. When we complete the mission, we will get rewards. The professions in the game are divided into four different professions: reconnaissance, sniper, hacker and rocket, and each profession has different weapons and functions.
Skills refer to our current personal skill attributes. There are 8 major skills in the game that we need to use money to improve our skill levels. We will get weekly league rewards for participating in the battle every day, including 5 tickets every day. We need to make our combat effectiveness stronger through a reasonable combination, and the best upgrade of skills is to upgrade the obstacles and firepower.
Choose your weapon, profession, build a team, and travel around the world to fight!
Comment
You may like it.