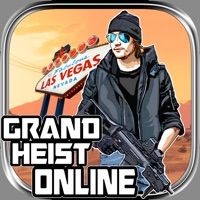 Grand Heist Online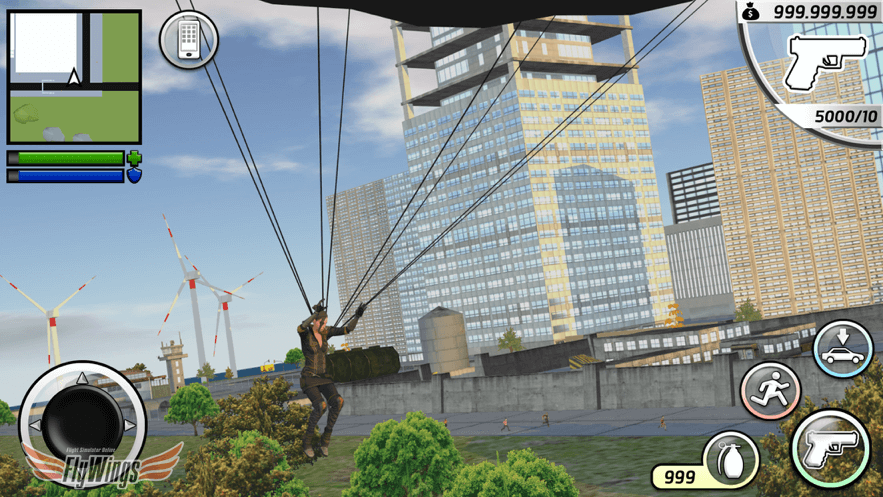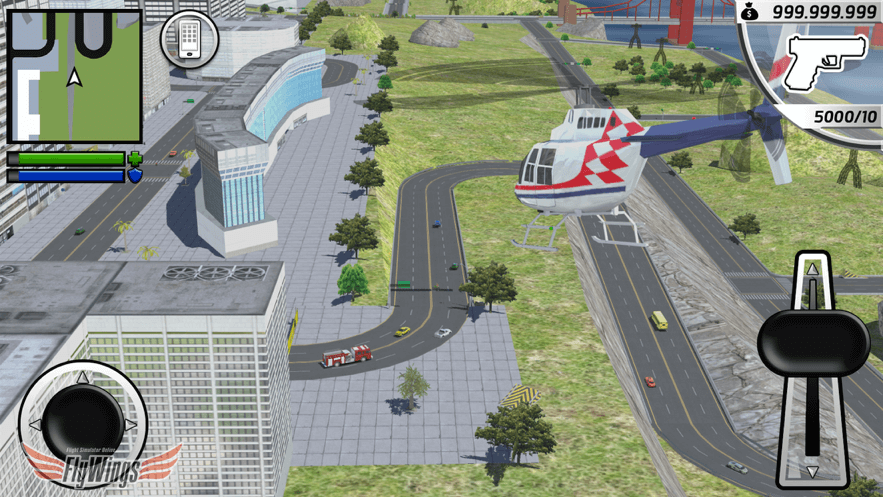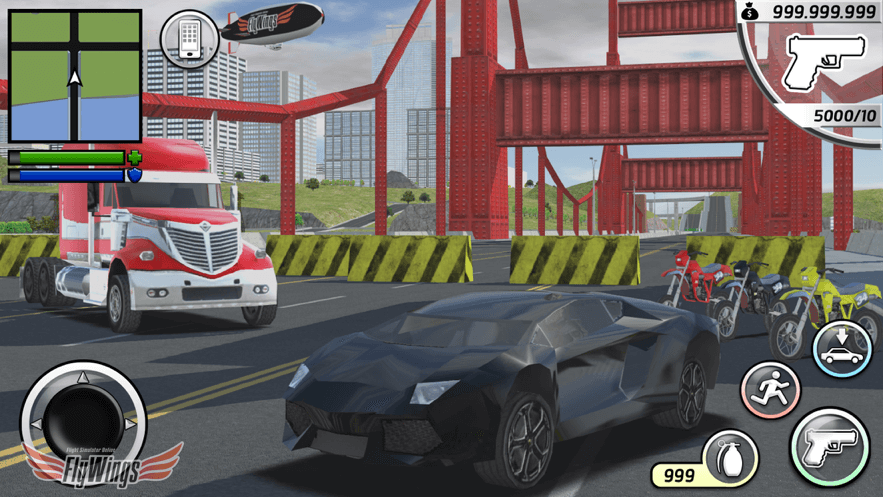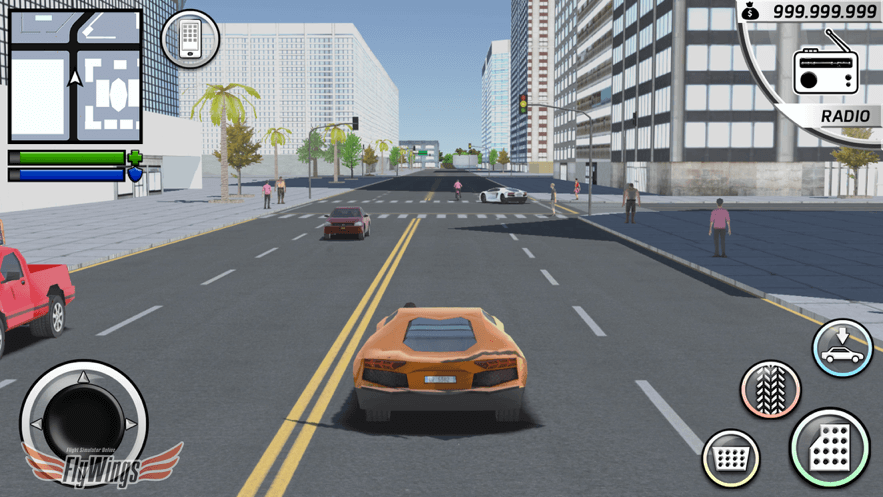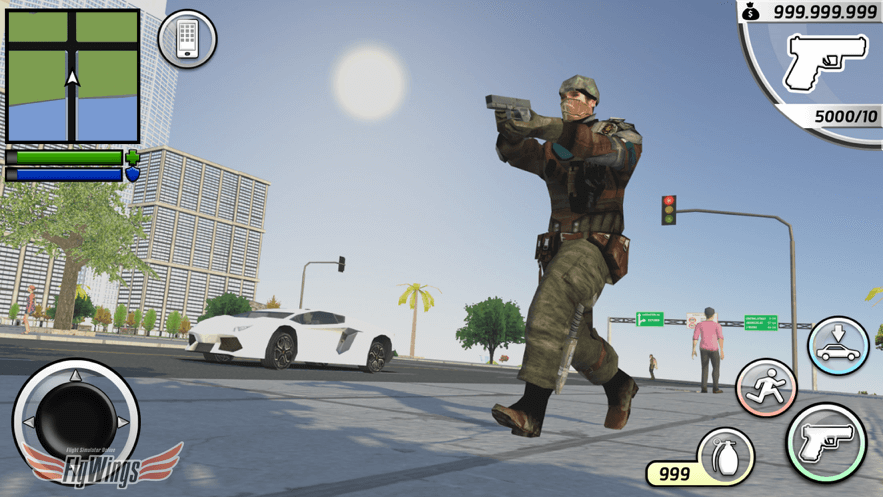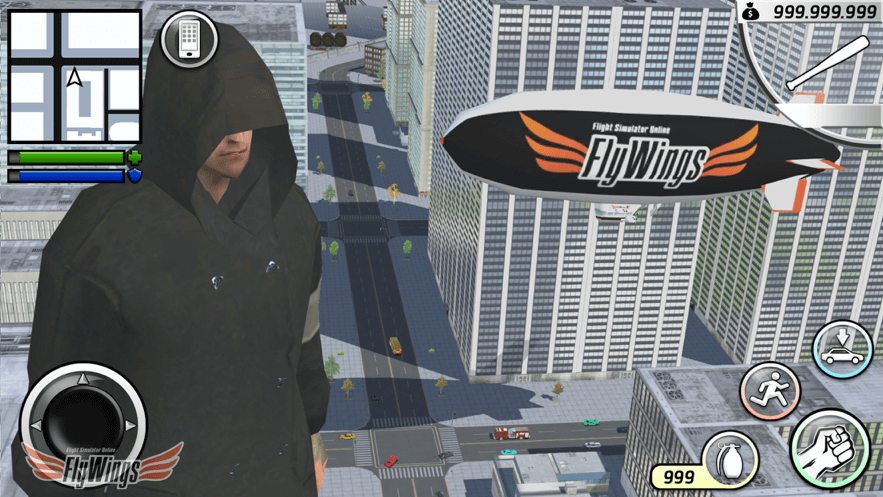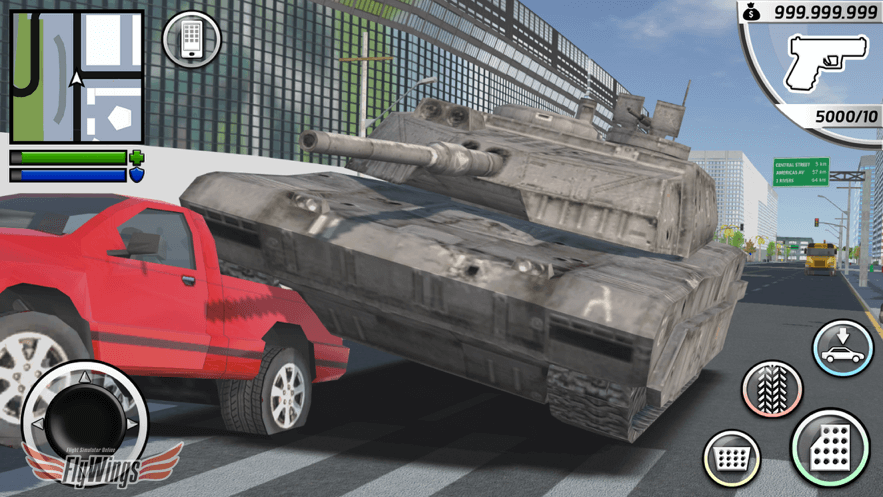 Get The Game
This game's download link redirects to App Store and Google Play, while the purchase link redirects to Amazon. Neither of the links contain malware nor viruses, please feel free to try it out!
Editors' Review
Grand Heist Online ©Copyright by FunGameShare, Do not Reproduce.
Remember that crime game we were talking about? Do you like adventure games? When you watch an adventure or a crime movie, do you ever feel like you're the main character? Do you like games that have a cinematic feel? I'm going to introduce you to the world's top action game, Grand Heist Online. Thetis Games and Flight Simulators developed the game.
Doesn't that sound fun and exciting? All of your operations will occur in Rock City, so you need to choose many guns for your Arsenal, free to play all the great robberies and missions. You're the boss, so, without a doubt, winning this battle is your goal.
The game's content is vibrant and wonderful, not only street racing but also gunfights and driving a boat, flying a plane, and driving a tank. Very free play of particular robbery tasks, you will enter the game as a secret agent, accept your superiors' assignments, and achieve your goals! Real 3D vision will give you a new experience; enjoy the excitement of the battle!
Before you start the game, there are a few tips I must tell you! About the vehicle, this is one of the most used things in the game, a novice in the game to open.
The most important thing to do in the first place is to get a handy vehicle. There are two ways to get a car in the game, one is to steal a passer-by's car into their own, and the other is to buy the vehicle online. The online purchase of vehicles is a condition that you must first have a hiding place of your own. The prerequisite for purchasing a hideout is level 5, so you can't buy a vehicle once you're in the game. So, do you understand? At first, you can only get the vehicle by installing anti-theft equipment on the stolen car, driving an NPC's car to a refit shop, and installing anti Loganate Theft Equipment.
After you put a tracker on the vehicle, it's yours. Buy Insurance at the same time. After the car was destroyed, Insurance made a phone call to the Insurance, pay a small amount of money can get a brand-new vehicle! Do you think it's too easy to get a car like this? There are, of course, limitations. High-end cars, like sports cars, Supercars can't be improved.
Store-fitted because the owners of these cars are pre-equipped with a tracker, so to get into high-end vehicles or must buy. Isn't it true that the player will have a great sense of experience in this game? Cars can also be bought and sold, and all vehicles that can be driven to a chop shop can be sold directly at a price related to the vehicle's value.
You can buy property anywhere in the game if you want to join Cleo. Purchase of police stations. The city is at an impasse, with chaotic law and order, lawless officials, and police, rich and poor alike. East and west, two islands rich and poor difference are more significant, need to unlock ceaselessly through the task. The Cityscape in the Grand Heist Online game, especially in character costumes and vehicles, reflects or mimics the style of the 1980s, and the game is also in Cars. In terms of music, costumes, game landscapes, and characters.
Overall, this is very worthy of everyone to download the game. The game picture is lovely, and the player has a high degree of freedom in the game. The game background music is also very dynamic and easy to immerse the player. The game's overall level is very high, as in the action game, players cannot miss it.
Description
Grand Heist Online is the first open world game developed exclusive for mobile! The best open city adventures are back, where you can make robberies, expose corrupt cops, free gangsters and criminals, and fly thousands of free cars, boats, planes and helicopters; you even have a chariot.
How To Play
The Grand Heist Online game includes 17 types, machine guns, explosives, rocket launchers, tanks, planes, and more. There is a wide range of adventure locations in the game, including airports, skyscrapers, and even slums, and the adventure is accessible. In the game, you will find all the action is very coherent, the execution of the mission process is also fascinating, bandit war, fighter missions. Urban crime as the theme of a 3D action role-playing class mobile phone!
Comment
You may like it.