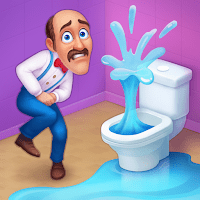 Homescapes
Platform :
Size : 303.3M
Date : Jan 19, 2022
Version : 5.1.0
Devoloper : Playrix
Tags : Casual Online Renovate & Decorat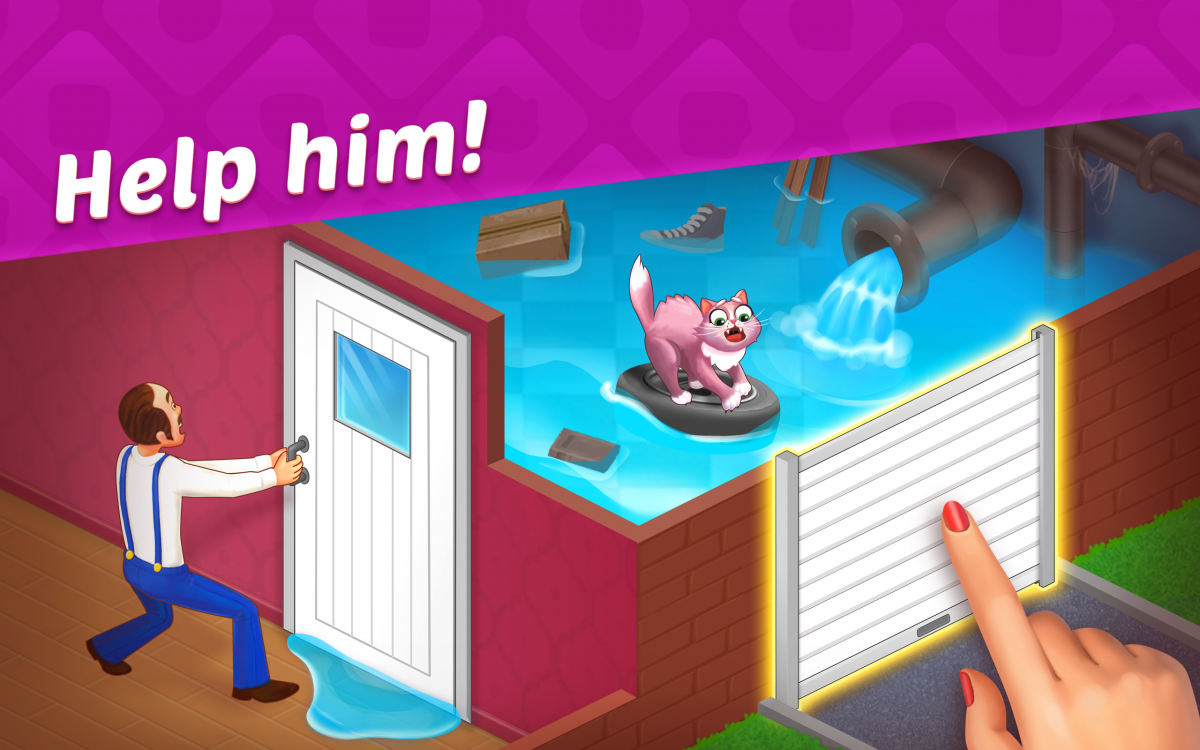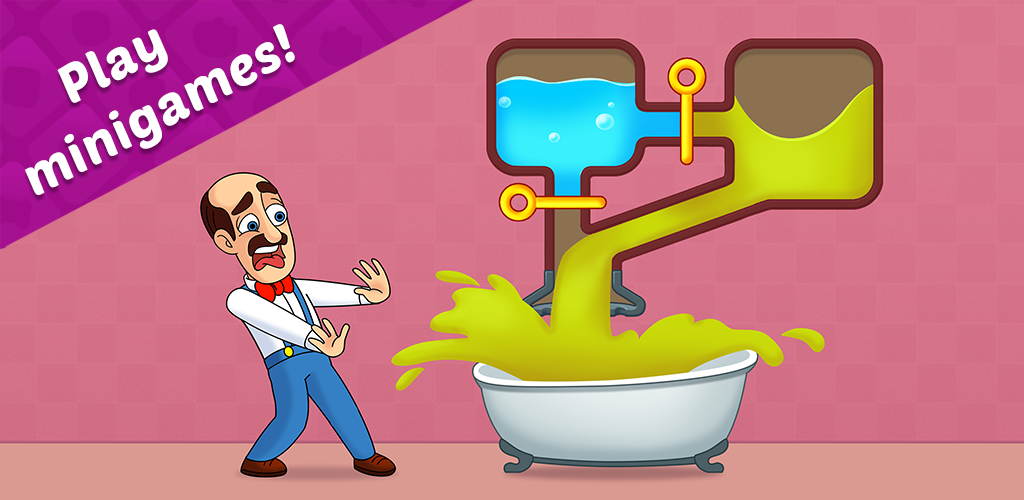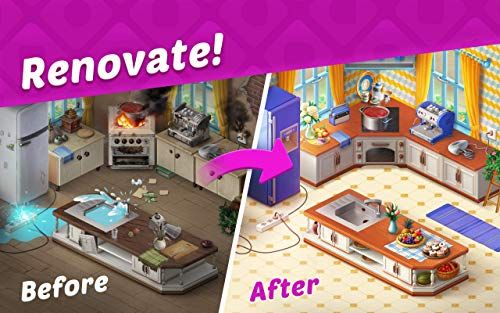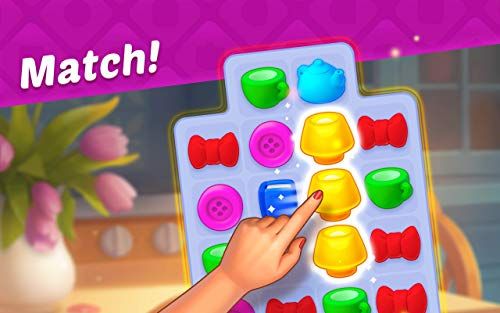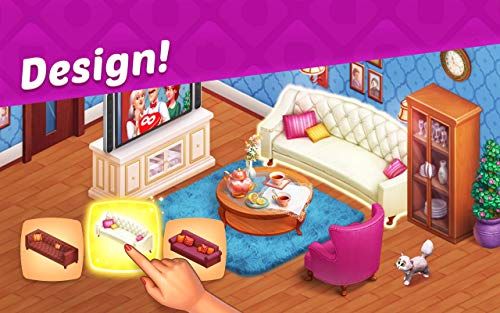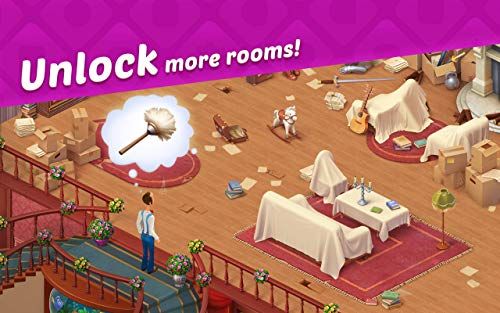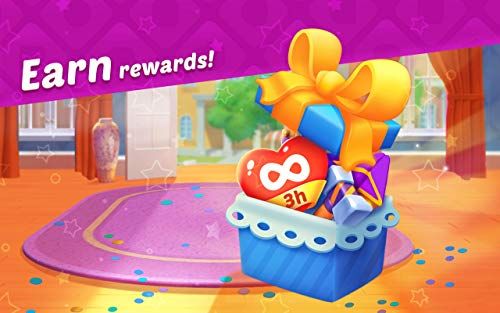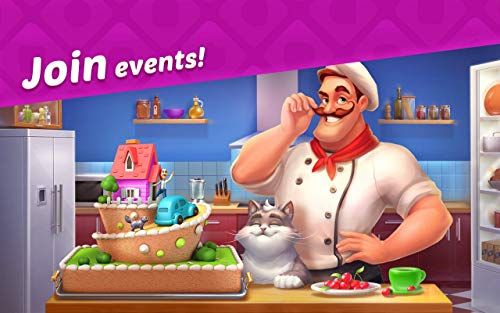 Get The Game
This game's download link redirects to App Store and Google Play, while the purchase link redirects to Amazon. Neither of the links contain malware nor viruses, please feel free to try it out!
Editors' Review
Homescapes ©Copyright by FunGameShare, Do not Reproduce.
Have you ever seen a game that combines elimination games and simulation business as one of the mobile games? It's hard to believe, isn't it, that these are two very different types of games that mix it. But I'm going to tell you about a game that you're going to love. The game is called Homescapes, a casual game developed by Playrix.
Homescapes is warm and exciting leisure to eliminate the hand tour. The rich storyline with three casual plays lets you experience different game fun. Players need to help Austin, the housekeeper, clean and renovate the mansion, unlock and decorate more rooms by constantly eliminating obstacles, and interacting with different game characters. The game picture is exquisite, and the play method is simply exciting and is very suitable for entertainment leisure.
The game is straightforward to play. Whether you are a new player or a very mature player, you can play this game anytime, anywhere, without any restrictions. You need to accomplish more than one goal to get through the level of the game. The target will be displayed before you start the race. When you eliminate more than three blocks of the same type can complete the goal and go through the checkpoint. Each level has a variety of obstacles to make the game more challenging. Usually, you have a limited number of moves per level. Use with care.
If you fail, you'll have to start over. Use acceleration props to get better results and eliminate more tiles. There is an important tip to tell you that the more moves you make when completing a level, the greater the reward! The higher you go, the more you can unlock. You Can Help Austin fix up the house by swapping and matching tiles! Of course, the decor is up to you. If you have a problem with elimination, don't be nervous. The game contains unique enhancement props and explosive combinations, that will let you feel the fun!
The game picture is exquisite, and the background music is very lovable; the plot is deeply rooted in People's hearts, the game starts, is full of fun. Set puzzle elimination + nutrition into one, players through the elimination of play to collect stars to get resources, constantly unlock the home area, according to preferences for decoration. Players can decorate your mansion here, contract stars, raise pets, and so on by eliminating the gate. Meanwhile, it is carefully constructed in a lovely cartoon style. It also has a rich story presentation and a highly Free Garden Decoration play, supplemented by a beautiful continuous collection of resources and garden facilities unlock. It is dedicated to bringing you a more unique and exciting garden into the game experience.
In addition, the game also set up many copy programs composed of game props to help clearance. Play away to build a home, build their dream house villa, and even can hold a super-cute cat. Here players can start from his room, such as changing the sofa, wardrobe, desk; each change is equivalent to a level, exciting.
Analog operation + elimination of the two-way play combination, easy to operate, easy to use. Seemingly simple, the actual test of the process was found very interesting and challenging. The overall picture of the game plot is perfect, as the texture of the animation film, the game screen stunning exquisite, sound effects easy leisure. The story is linked, fascinating has a strong sense of immersion, more accessible for users to get an intense game experience.
Overall, I highly recommend this game. It's incredible because it mixes two different types of fun into one game. The game's graphics, sound, and maneuverability are very high, and players can have a strong game experience. Most importantly, isn't it exciting that such a beautiful game is free? If you're interested in hearing this, download it now!
Description
Homescapes is a large-scale simulation mobile game that combines match-3 gameplay, narrative and a few garden design elements. The player's task is to help Austin renovate the house to change his parents' mind about selling the house. Tasks like changing chairs or laying out carpets are added to the to-do list, kind of like a resource management genre. Like the design of Gardenscapes, players cannot buy stars through IAP, and the only way to get them is to complete levels.
How To Play
In the level-breaking mode, players who are not familiar with the match-3 gameplay to complete the challenges of different goals within the prescribed number of steps often have the situation of stuck.
Here are some tips. The first is to give priority to the completion of the target to eliminate the object, and only consider the consumption of bombs or functional props when it cannot be eliminated. Functional props such as small planes, horizontal/vertical rockets, and carpet cleaning are especially important! Of course luck It's also very important. You can pass a level right away when the European energy is full. The love value here is not the physical value. There is no deduction for successfully passing the level; the more stars there are, the more furniture can be built! For the consumption of gold coins, the love value is still used to fight for For more opportunities, I suggest to consume gold coins when there are only 1 or 2 obstacles left, and you are sure to complete it within 5 steps; the consumption of love value is suitable for time players, don't worry, take your time, actually eliminate games It's really casual, and I don't miss it when I'm not playing. I feel interesting when I play it. It's easy to indulge in it. It's really a wonderful experience.
Comment
You may like it.