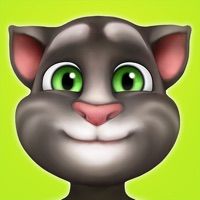 My Talking Tom
Platform :
Size : 392.2 M
Date : Mar 14, 2022
Version : 7.0
Devoloper : Outfit7 Limited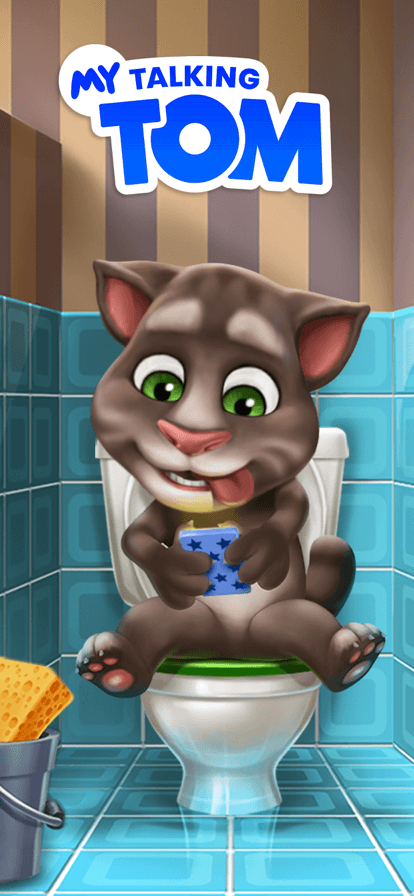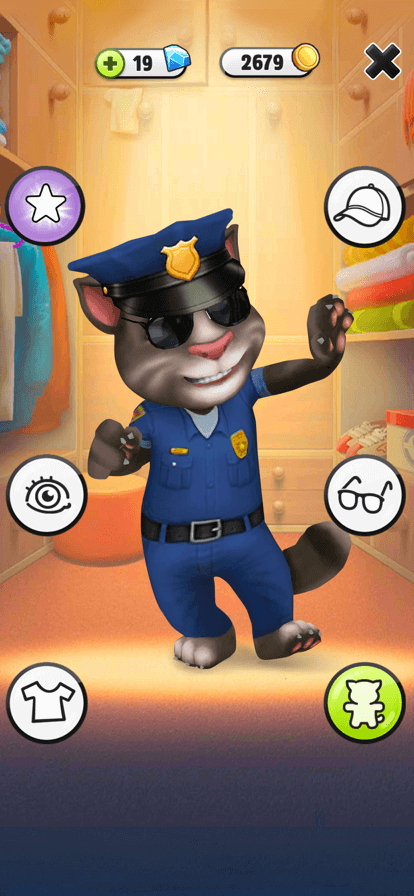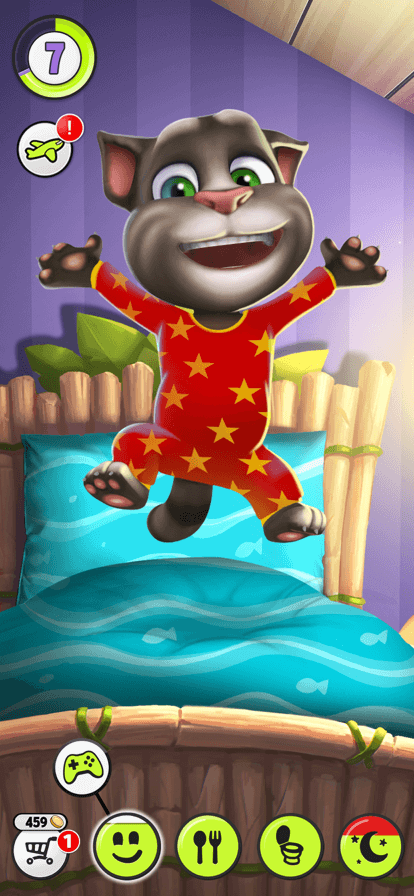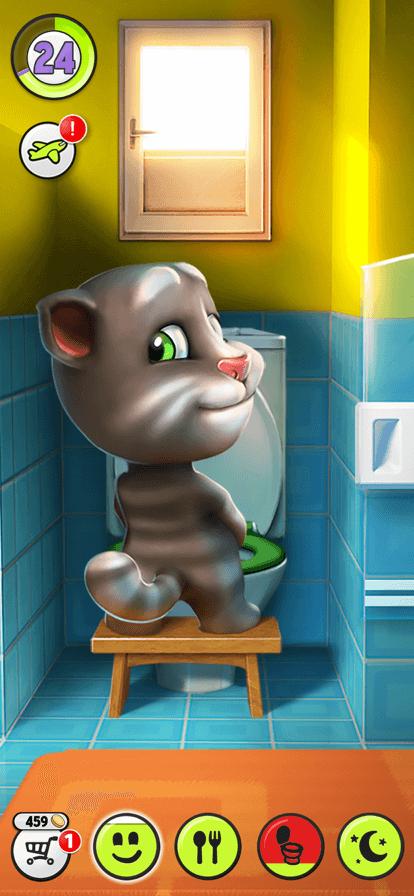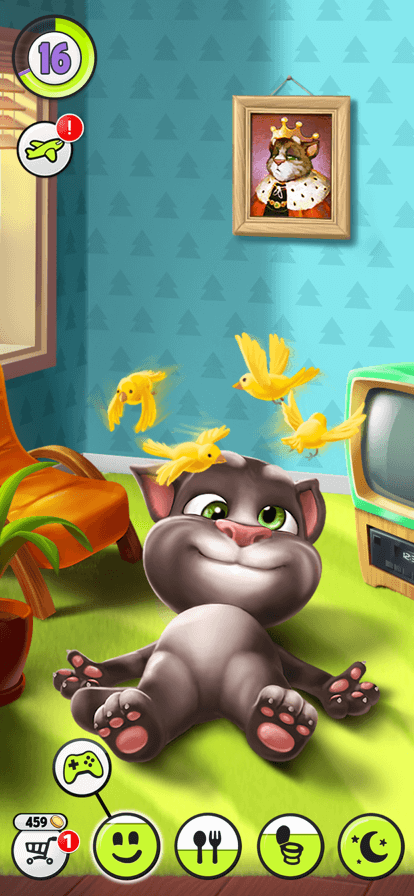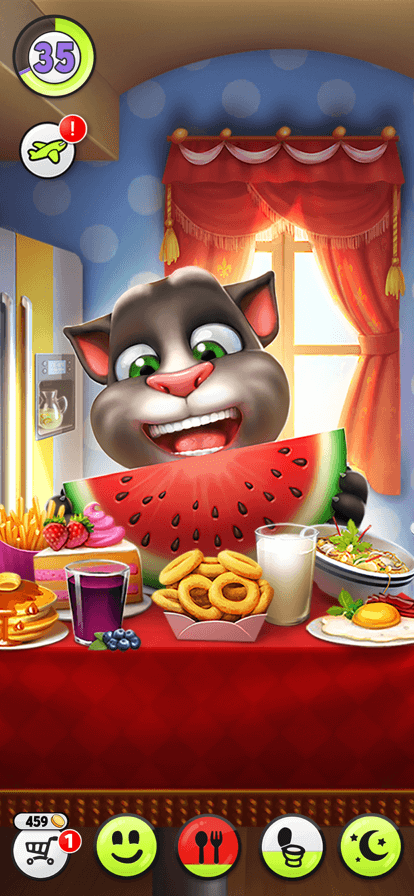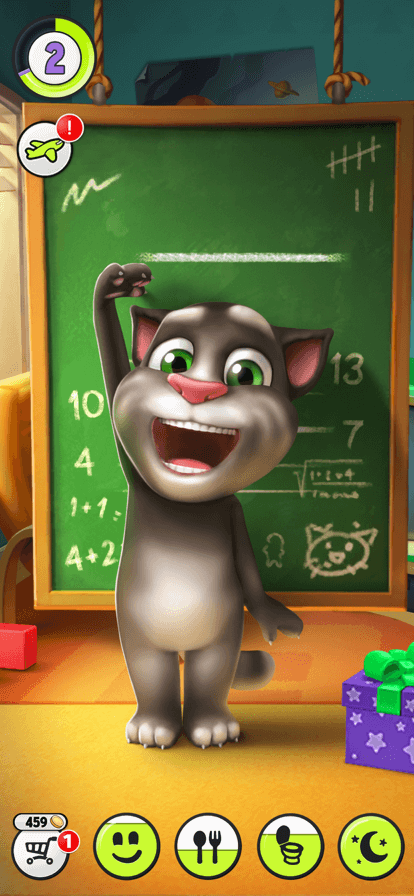 Get The Game
This game's download link redirects to App Store and Google Play, while the purchase link redirects to Amazon. Neither of the links contain malware nor viruses, please feel free to try it out!
Editors' Review
My Talking Tom ©Copyright by FunGameShare, Do not Reproduce.
My Talking Tom is a classic nurturing game where you can raise your own tomcat.You can feed him, nurture him, play with him and raise him from an adorable kitten to a fully grown tomcat.
You are free to choose your favorite from various of fur colors,hats, clothes and glasses.You can also decorate his den to make it more comfortable, pick carpets, chairs, wallpaper and accessories for him.Start playing Talking Tom and watch it slowly become a part of your life.
Step one, you can set the gender of your tomcat. The first one is a boy and the second one is a girl. There are five interactive selections, shop - games - food - bath-toilet - sleep, it shows the percentage to tell you tomcat's need, if the percentage is low, it means you should feed him or take him to bed.
This mobile game is relatively simple,like most games, as long as you have enough time to pay attention to him, you can absolutely give your pets good care.
Player experience
You can experience lifelike expressions of emotion, tomcat will be happy, hungry, sleepy, bored.... His emotions change depending on how you interact with him.
Tomcat grows up quickly, which make you feel a sense of achievement. And if you spend an hour with him petting him, feeding him, and letting him sleep when he is sleepy, he sure will level up quicker.
Tomcat needs to sleep, which give you time to rest and avoid gaming for long periods of time.
Hint for playing the game
You can unlock new hats and clothes for each level of growth. Then there will be a hat-wearing task. You need to buy the hat with gold coins, and put it on for tomcat so that you could complete the task.
First of all, when doing the hat wearing task, you need to ensure that you own enough gold coins to buy the hat, because the hat can only be worn after the purchase. If the tomcat tries on the hat, the task won't be completed. Secondly, there are a variety of hats, each hat can only be unlocked when your tomcat reaches the corresponding level , therefore before doing the task the tomcat's level needs to be improved. What's more, due to the wide variety of hats to choose, you can complete the tasks one by one, dressing your lovely cat more adorable.
However,not all hats are bought with gold coins,there are some small amount of hats is bought with diamonds, you can't complete the task in the absence of diamonds. you get free diamonds for every 15-second AD you watch.
Your firstly task to do is collecting gold coins which are not inexhaustible. whether buying hats or purchasing new furniture requires a lot of gold coins. If you want to feed him with extra food, you also need coins to buy.When coins run low,you can buy them in the mall or watch ads to get free coins, and of course you can get coins for doing missions.
Here is a quick way to improve the level of the tomcat. Just accompany tomcat for an hour every day and play games with it. This will effectively speed up the level of him.
Shortcoming
in the middle of the game, there was always an AD video that you were forced to watch, or you could only watch the AD video to get diamonds and coins, or free food. This is very unpleasant indeed.
Clothes or accessories can only be selected with a left or right click, and no wardrobe can be seen as a whole, which is very inconvenient.
Description
My Talking Tom is a casual family game developed by Outfit 7 Limited.Experience the game application ranked No.1 in 135 countries! Adopt your own cat baby and help him grow into a handsome cat! Take good care of your virtual pet, name him and make him a part of your life-feed him, play with him and cultivate him to grow up. Choose from other accessories and dress him in any way you like. Decorate his nest and see how others decorate their "My Talking Tom" home. Play games with your Tom and watch him slowly become a part of your daily life.
Comment
You may like it.