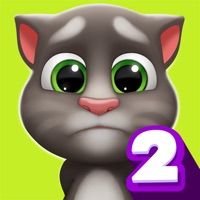 My Talking Tom 2
Platform :
Size : 202.2 M
Date : Mar 15, 2022
Version : 3.2
Devoloper : Outfit7 Limited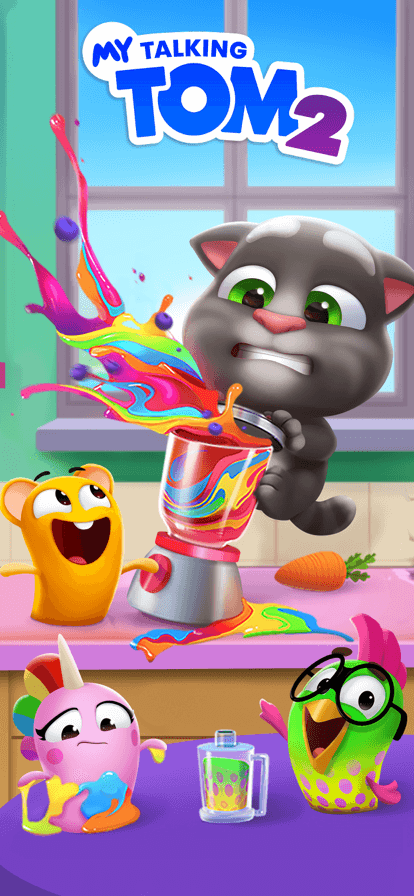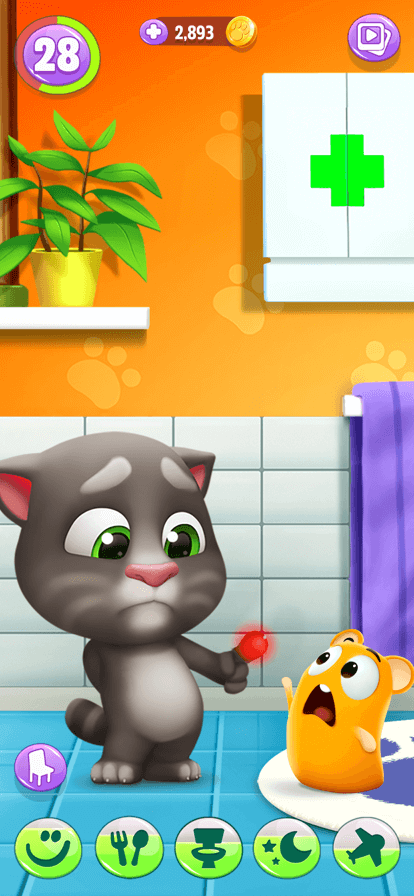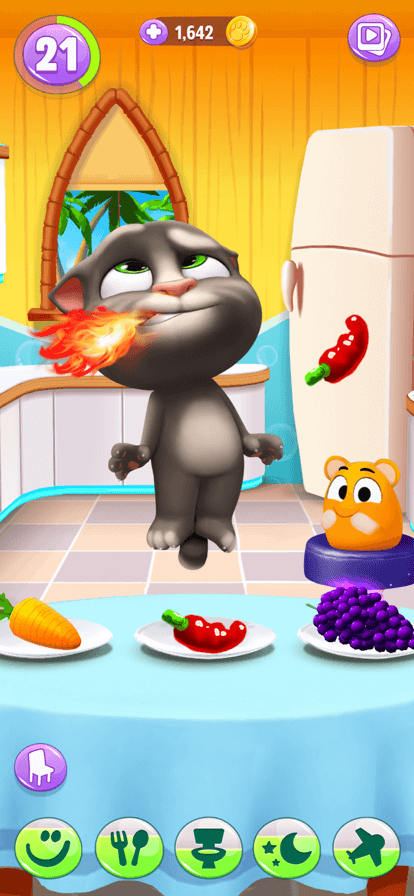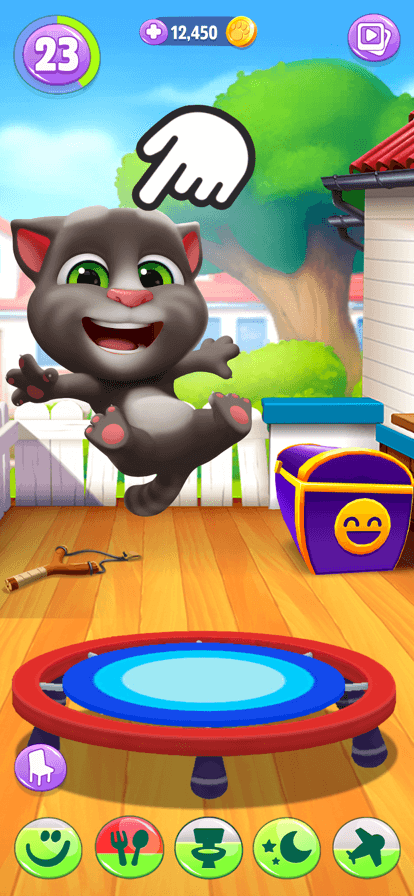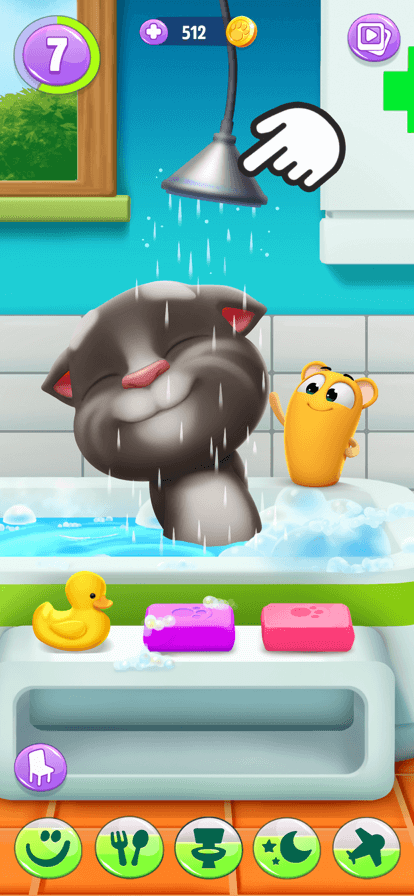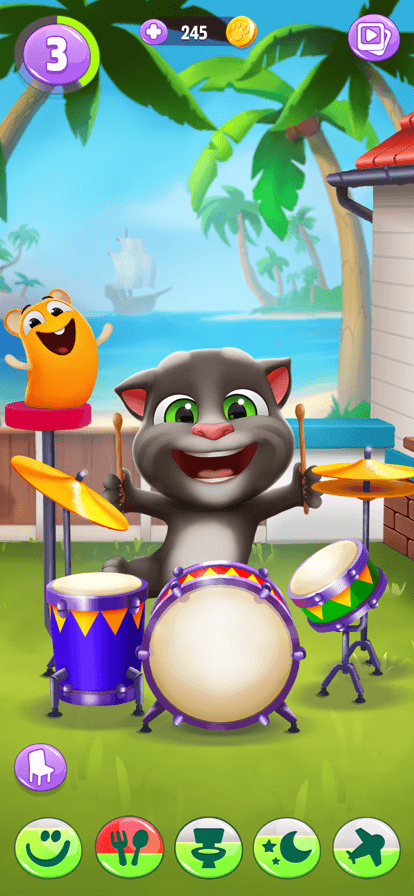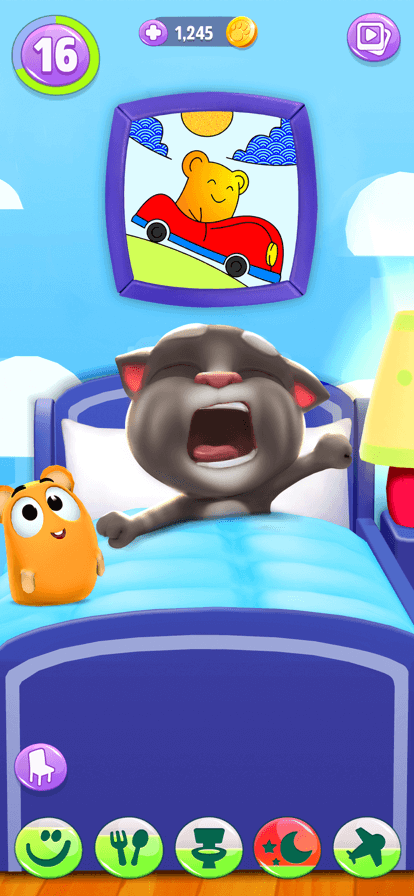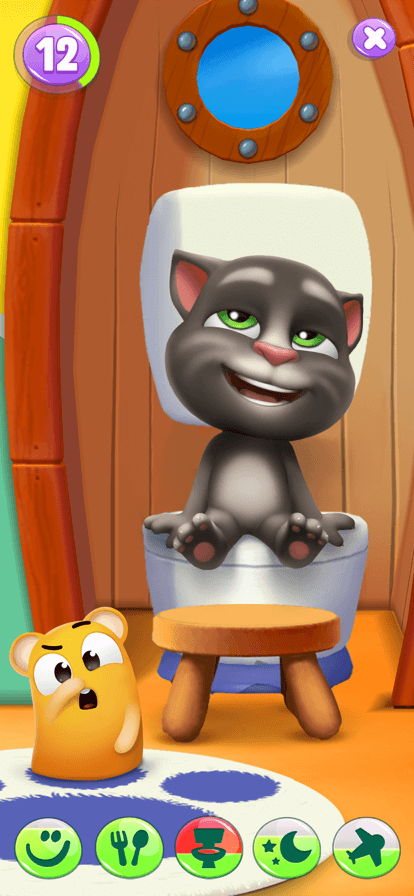 Get The Game
This game's download link redirects to App Store and Google Play, while the purchase link redirects to Amazon. Neither of the links contain malware nor viruses, please feel free to try it out!
Editors' Review
My Talking Tom 2 ©Copyright by FunGameShare, Do not Reproduce.
My Talking Tom 2 is a role-playing game in the series of Talking Tom & Friends franchise. It is produced by Outfit7, a video game developer, best know as the creator of My Talking Tom, My Talking Angela 2, My Talking Tom Friends and other popular mobile games. And now, in My Talking Tom 2, the superstar-like virtual pet is back and brings more fun ways to interact with players. You can get this game for free now on iOS AppStore, Google Play, or Amazon.
The gameplay is similar to its predecessors, you can watch your Tom grow up, interact with him, or have him repeat what you say in a funny voice. You have to take care of your Tom every day, for example, have him taste the latest snacks, keep him clean, help him pop to the toilet, and more.
In addition, Tom in this game also can't wait to show you his new closet, skills and special features. You can explore new worlds with the lovely Tom and also let him learn some new skills to make your interactions more interesting. By playing some mini-games and puzzles, you will also be able to help him collect new clothes, furniture and special memories. In addition, guess what, Tom has his own pet! Therefore, Tom also needs to take care of his own pets.
Similar to its predecessors in this series, this game has been well received by players, as can be seen from its ratings in several major app stores. On iOS AppStore, its rating is 4.5 out of 5.0, with 482,100 user reviews. On Google Play, its rating is 4.1 out of 5.0, with 4,387,790 user reviews and over 500,000,000 downloads. And on Amazon, it has a rating of 3.9 out 5.0, with 5,535 user reviews. It is clear to see that the game's performance is above the average level of most similar games, and more than 100 million downloads show that this game is very popular around the world, and people prefer to choose this role-playing game.
Please note that the game includes promotion of Outfit7's products and advertising, links directing customers to Outfit7's website and other apps, an in-app purchases.
Pros and Cons
Pros
The mobile graphics and the sound of Tom Cat are so cute that it is impossible for children not to like the game. And for people of other ages, cute things can bring good mood as well.
Compared to the original Talking Tom and Friends, the funny cat in this game has more to say and do, which brings more joy to players.
The game is very playable, as players can not only interact with the Talking Tom, but also play some mini-games and puzzles, which require some game skills.
The game is integrated with YouTube, allowing players to watch some interesting videos of Outfit7's popular animated characters.
The game is totally free. Even if you don't make any in-app purchases, you are able to experience all functionalities of the app.
Cons
Some users have reported that some in-game ads may not be suitable for children.
Game Review
My Talking Tom 2 is a perfect choice for those who want to have a pet of their own and also be able to interact with him anytime and anywhere. Continuing the strengths of this series of games, in this game, players can interact with Tom in a variety of interesting ways. Moreover, the game has some new designs to bring players more surprises.
Description
Attention, Talking Tom fans! The new version of the second generation of Talking Tom strikes! More cute and fun! Interact with the super cute Talking Tom and have unlimited fun! This game is suitable for players of any age, especially for playing with children!
How To Play
My Talking Tom 2 is a popular virtual pet game. Tom cat is the protagonist in the game. We need to take care of all aspects of its life every day, raise it up, and also have a variety of mini games to play with Tom. Next, I'm going to introduce you to some practical tips in the game.
1. After entering the game, you can play many cheerful mini-games with Tom. While playing, you should pay attention to Tom's state. You can satisfy Tom's hygiene by going to the toilet and bathing, and satisfy Tom's rest needs by sleeping in the bedroom and changing clothes.
2. In the game, you can get a lot of food and precious coins through airplane exploration, and the fastest way to get plane coins is to level up. When little Tom upgrades one level, the system will give you 2 buckets full of plane coins. In addition, taking care of Tom and playing in the mini game entrance on the left of the main page will also give you a lot of plane coins.
3. Give Tom a good night's sleep: When you notice Tom is listless, let him go back to sleep. Click on the lamp beside the bed, Tom cat immediately went into a second sleep state, and also dreamed.
4. It is worth mentioning that when you are ready to quit the game, even if Tom is not sleepy, it is recommended to turn off the lights and let it sleep. Otherwise, when you open the game for the second time, you will see a sleepy Tom.
5. Play with Tom: When Tom is unhappy, you can play with him to boost his mood. The system has two entertainment methods for you to choose, one is click the game console to enter the mini-game, and the other is click the treasure box to exercise.
Comment
You may like it.