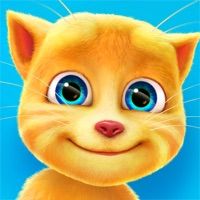 Talking Ginger
Platform :
Size : 115.8 M
Date : Nov 29, 2021
Version : 3.0
Devoloper : Outfit7 Limited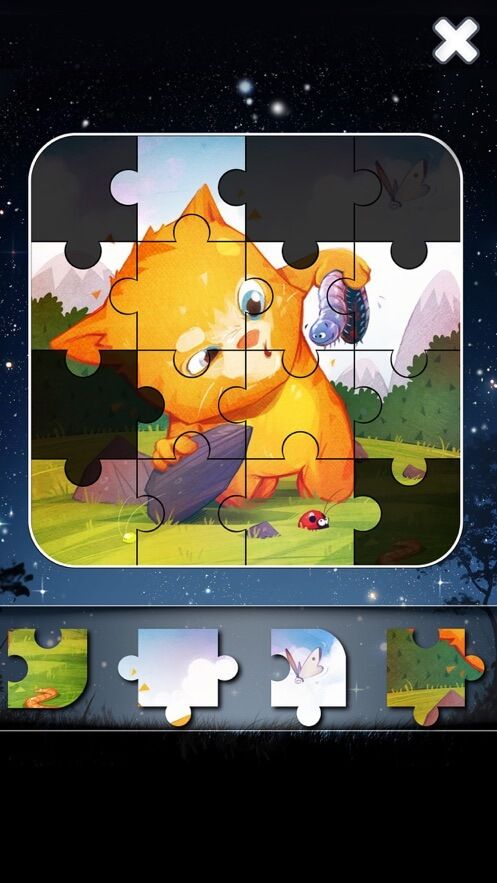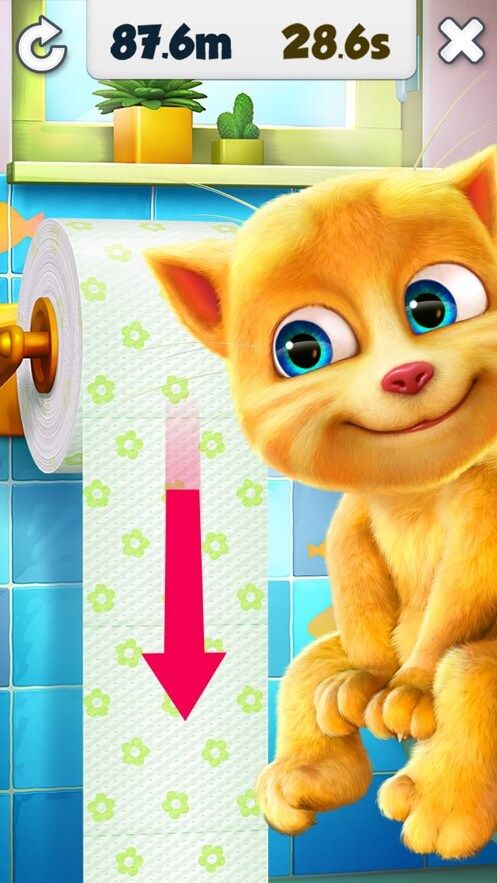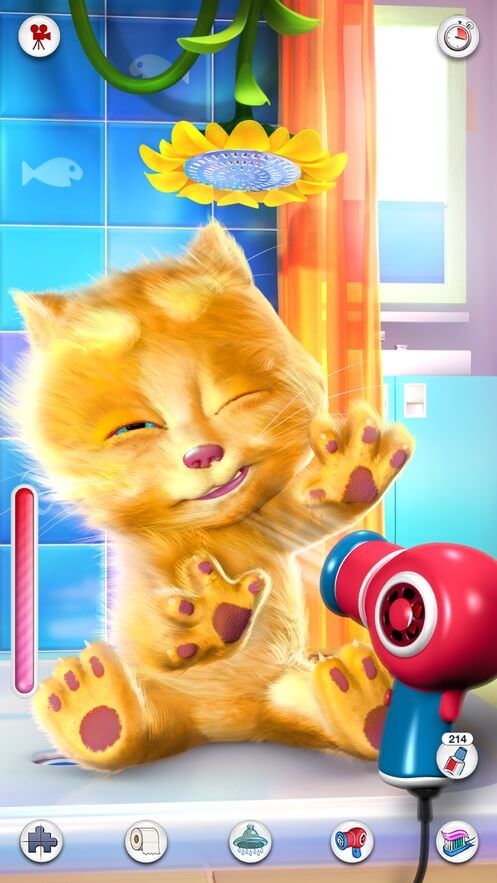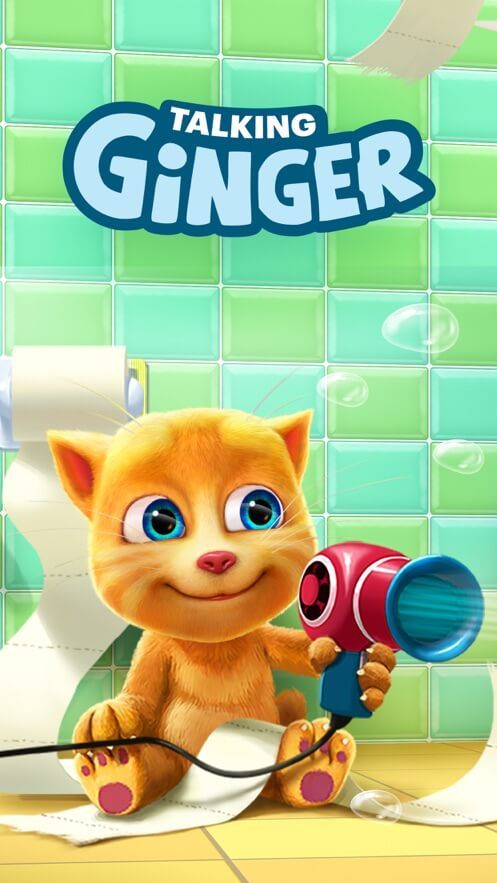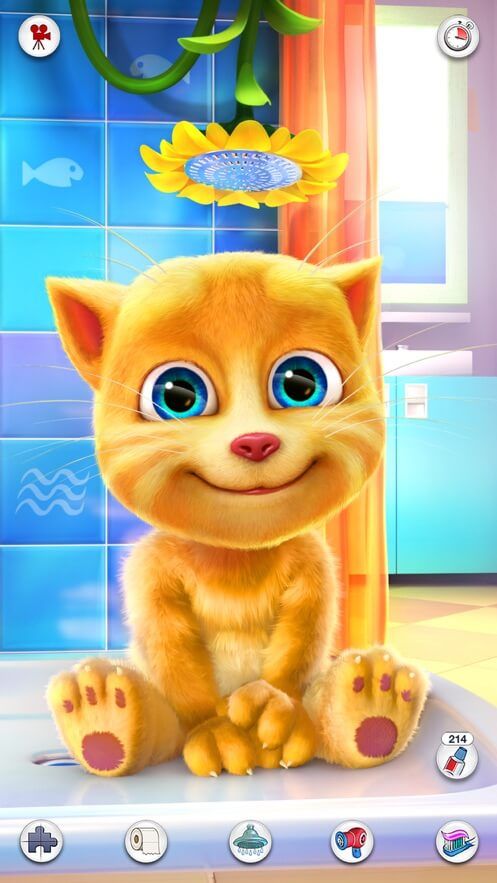 Get The Game
This game's download link redirects to App Store and Google Play, while the purchase link redirects to Amazon. Neither of the links contain malware nor viruses, please feel free to try it out!
Editors' Review
Talking Ginger ©Copyright by FunGameShare, Do not Reproduce.
Remember when we were kids, and we had a talking Tomcat? Isn't he cute? He makes people laugh. But now, a cat named Ginger, his friend is in the public eye.
The game, called Talking Ginger, was developed by Outfit7 Limited. Talking Ginger can repeat everything you say and support interactive games. Talking Ginger, also known as the Talking Ginger. The talking Ginger needs your help! Like getting him ready for bed, and The Hours having fun!
Ginger was your best friend. Do you remember how you used to interact with Tom? In the same way, enjoy your happy time with this kitten. Play with Gingered, poke, tickle, and hear cute laughter. Talk to Ginger: Talk to this kitten, who will repeat what you say in his lovely voice. Get Ginger ready for bed: take a shower, blow-dry his furry body, brush his teeth, and take him to the potty. Play a game with Ginger: Pop a toothpaste bubble, roll down a paper roll and play a jigsaw puzzle. Collect Jigsaw Pictures: collect vivid pictures of Ginger's dreams.
Make videos and share them: Make Videos of all the fun things Ginger does and send them to your friends or upload them to media. Talk to him, tickle him, play games with him. You can even see what he dreams about at night! Ginger: it was late, and little Ginger was getting ready for bed. He needs to take a bath and blow-dry, brush his teeth, and go to the toilet. Can you help him? Every time you help him get ready for bed; you'll unlock a new ginger dream. Fifty mysterious dreams are waiting to be opened. Make sure you collect all these dreams. Ginger also repeats everything you say with his adorable kitten voice and responds when you tickle, poke, or pet him. You can also record Ginger's voice and share it with friends on Facebook & YouTube or send it to them via email or text message. Turn every 24 hours, take a fortune wheel, and win free toothpaste. Subscribe to a toothbrush reminder and get one free toothpaste per day. Don't forget to watch the video or choose one of the other ways to win free toothpaste if you don't want to go to the trouble of buying in-game. You can even get an unlimited supply of toothpaste without worrying about it.
The game rules are straightforward, and I do not think I need to introduce you to the primary bar. Speak to Ginger, and he will repeat what you say. Poke him or scratch him, push the toilet paper button to start the game. Hit the shower button. Bath him. Press the hair dryer button to dry hair. Press the toothbrush button to brush his teeth. Press the toothpaste button for more toothpaste, press the counter button to start the 2-minute toothbrush timer.
Click the jigsaw puzzle button to see all the puzzles you have collected. The talking Ginger app inherits Tom's repetitive cat language and offers players four fun games: "pull toilet paper, take a bath, blow dryer, Brush Teeth." And when the player fills up the energy bar for each game, they will get a piece of the puzzle. However, there is only one free toothpaste per day, which means you can only do one puzzle per day. To mobilize the enthusiasm of players, the Talking Ginger app has 50 puzzle pieces, enough for players to get through slowly. In addition to the fun games of "pull toilet paper, shower, hairdryer, brush teeth" that can be played through the talking Ginger app, the app also features a "toothbrush timer", which is great because it allows each player's children to brush their teeth with the cute and funny Ginger, motivate them to brush their teeth. It is a kind of recreational puzzle game. In the game, you will do all sorts of things with a happy cat. It's a good game, Ginger. It'll be great to work with you. You can also choose a variety of delicious snacks to feed Ginger, let him a feast. Pick up the party whistle and blow until you're out of breath. Of course. How can a good birthday party not have a big cake? Now, help Ginger blow out all the candles!
Overall, the game is worth downloading, and I don't need to tell you, its interface and sound effects are lovely, and you won't regret it.
Description
Talking Ginger is a casual entertainment game developed by the developer Out Fit 7 Ltd., in which Ginger can repeat what you say, interesting and vivid interactive chat, it can bring you a very healing feeling. Players who like the Tom Cat series must not miss it.
How To Play
The Talking Ginger app not only inherits the characteristics of Tom's repeated language, but also provides players with four interesting games of pulling toilet paper, bathing, hairdryer, and brushing teeth, and when players fill up the energy bar of each game, you will also get a corresponding puzzle. However, there is only one free toothpaste per day, which means that you can only play one puzzle per day. In order to motivate players, the game has prepared a total of 50 puzzles are enough for players to get through slowly.
In addition, the game also provides players with a tooth brushing timer function. The biggest advantage of this function is that it allows each player's children to brush their teeth with the cute and funny Ginger, mobilizing their enthusiasm for brushing.
Comment
You may like it.