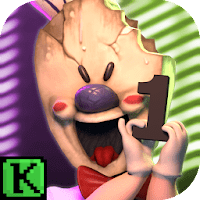 Ice Scream 1: Horror Neighborhood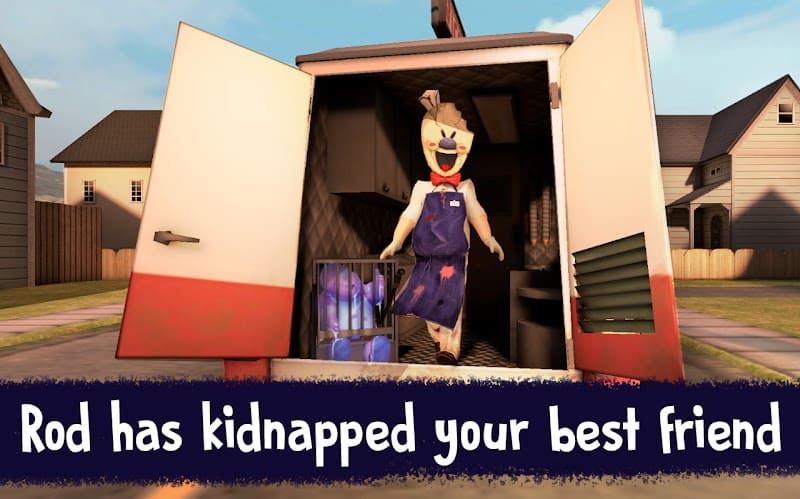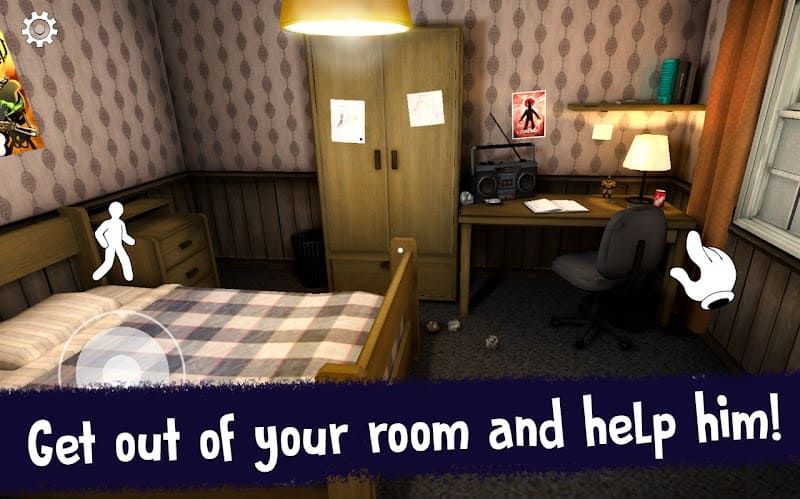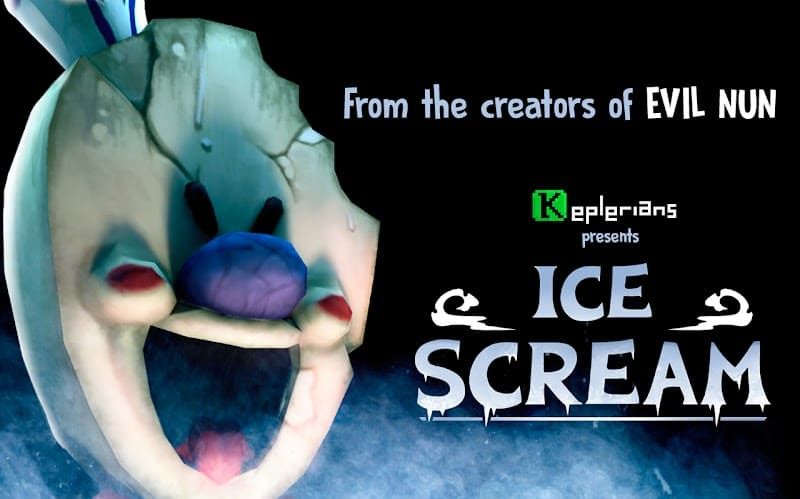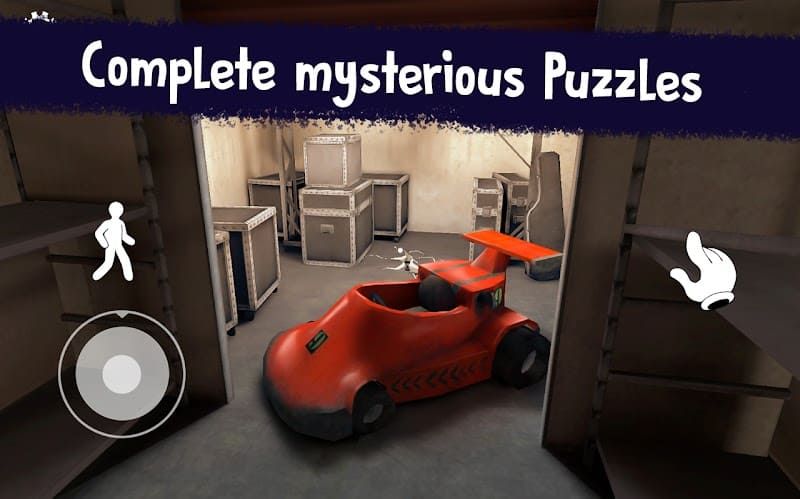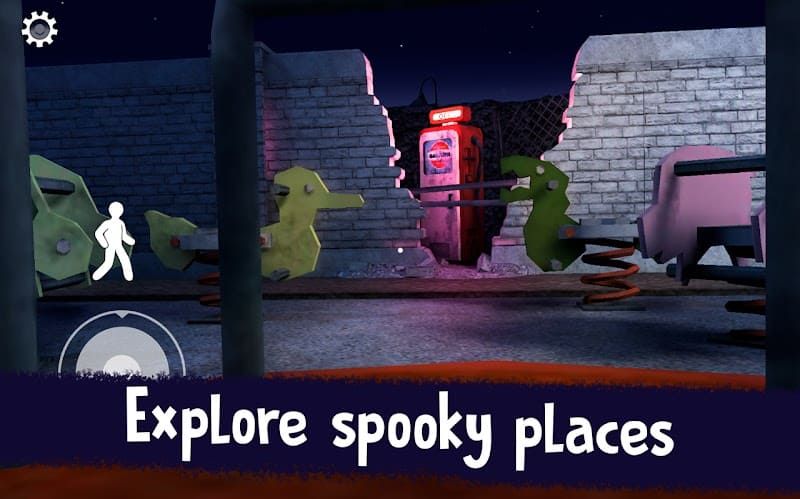 Get The Game
This game's download link redirects to App Store and Google Play, while the purchase link redirects to Amazon. Neither of the links contain malware nor viruses, please feel free to try it out!
Editors' Review
Ice Scream 1: Horror Neighborhood ©Copyright by FunGameShare, Do not Reproduce.
Are You a brave man? Do you like ice cream? It may not sound like the two are related, but if an evil ice cream maker is planning something terrible, do you have the courage to fight it? What I'm going to tell you about is a game that you're going to love, a game with a cinematic feel, a perfect combination of cinematic feel and gameplay. The game I'm talking about is Ice Scream 1: Horror neighborhood, developed by Keplerians Horror Games.
This is a puzzle game, and the scene is all about ice cream, but it sounds scary atmosphere is not much enhancement? Turning each of our best childhood memories into a macabre puzzle game, where you stand up to the evil ice cream maker who kidnaps your friend, and you need to find a way to save him. You must use your ability to let them out one by one.
The game has a cinematic feel because it's an exciting story about Rohde in Ice Scream 1, an Ice cream vendor driving an Ice cream truck around selling Ice cream. In the selling process of the main character's community, his best friend Charlie is frozen with a unique ability and taken to an unknown place, which happens to be seen by the main character, so the task of exposing the great villain falls to the hero. Although this is a horror game, please feel free to play. The game does not have any bloody scenes; we do not have to worry about making uncomfortable scenes appear.
Oh, and by the way, since the game has so much freedom that in the game, the rod will make specific actions or reactions according to your words. He will listen to your actions and give feedback accordingly.
So, players need to solve various puzzles in the game to save their best friend. In addition, if you think the level of difficulty in the game is too easy for you, then the game also provides difficulty mode, allowing deep players to challenge the terror of higher levels. Don't forget to use headphones to enhance your gaming experience.
The overall color of the game screen is dark, twilight, night, and other time nodes to bring the user the atmosphere of terror. The comprehensive interactive experience of the game was outstanding and very smooth to use. Rohde wears a mask with a broken ear; they cannot feel the lovely painting style and have a terrible sense of play. Broken Walls, lonely houses, deserted communities, and empty warehouses create a comfortable experience of terror for the user. The game has the brand-new terror escape to play method to let the player experience the intense stimulation.
At the same time, the game has a large map scene and various scenarios to explore their players. The game also has a branching plot to be possible to choose from, increasing the game playability. The process of playing this game is like adding another level of adventure that requires us to open Pandora's New Box quickly. This is a beautiful process, and each time is a very novel challenge; you can also, through different wanted ways to find another way to survive.
The game has a super number of map scenes, enough to let you immerse in it, let you free to explore the horror of the game painting style. The game will give you tense and exciting circumstances, but you do not have to fear. This is humanity, so you do not fear getting lost in this considerable space. Play up very fresh, give you a different game experience!
Overall, the game is highly playable, with background music and high-quality graphics to add to the game while allowing players to have a good experience in the game. Most importantly, such high-quality games are free! So don't hesitate to download it now!
Description
The ice-cream seller has come to the neighborhood! He has kidnapped your friend and neighbor Charlie and you've witnessed it all…

He has frozen your best friend using some sort of superpower and has taken him somewhere with his van. Your friend is missing, and worse… What if there are more children like him?

This terrifying ice-cream seller's name is Rod, and he seems to be very friendly towards kids; however, he has an evil plan, and you need to find out where is it. All you know is that he takes them into the ice cream van, but you don't know where they go after that.

Your mission will be hiding inside his van and solving the mystery of this evil villain. To do this, you will travel through different scenarios and solve the necessary puzzles to save the frozen child.

What can you do in this game?

★ Rod will listen to all your movements, but you can hide and deceive him, so he does not see you.
★ Move to different scenarios with the van and discover all its secrets.
★ Solve puzzles to rescue your neighbor from the clutches of this horrific enemy. Action is guaranteed!
★ Play in ghost, normal and hard mode! Can you complete them all?
★ Enjoy a horror game without bloody scenarios, suitable for all audiences!

If you want to enjoy an experience of fantasy, horror, and fun, play now "Ice Scream: Horror Neighbor". The action and the shouts are guaranteed.
How To Play
An ice cream vendor has broken into our neighborhood! You watched him kidnap your neighbor friend Charlie...
He's frozen your best friend with some kind of superpower and taken him away in a van to some unknown location. Your friend has disappeared, and worse... what if more children have met his misfortune?
The name of this horrible ice cream vendor is Rod. He appears to be friendly to small children, however, he has an evil plan and you must find the location of that plan. All you know is that Rod takes small children into the van that sells ice cream, but you don't know where Rod will take them.
Your mission is to hide in his van and expose the secrets of this big evil villain. In order to complete the task and to save the frozen children, you will switch between different scenarios with the necessary puzzles.
Comment
You may like it.