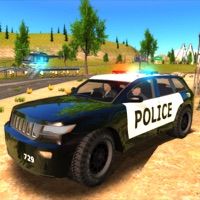 Crime City Police Car Driver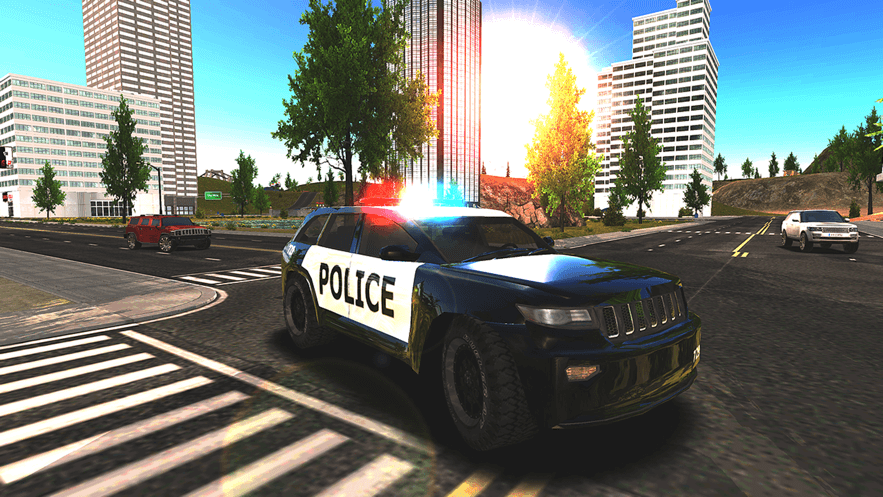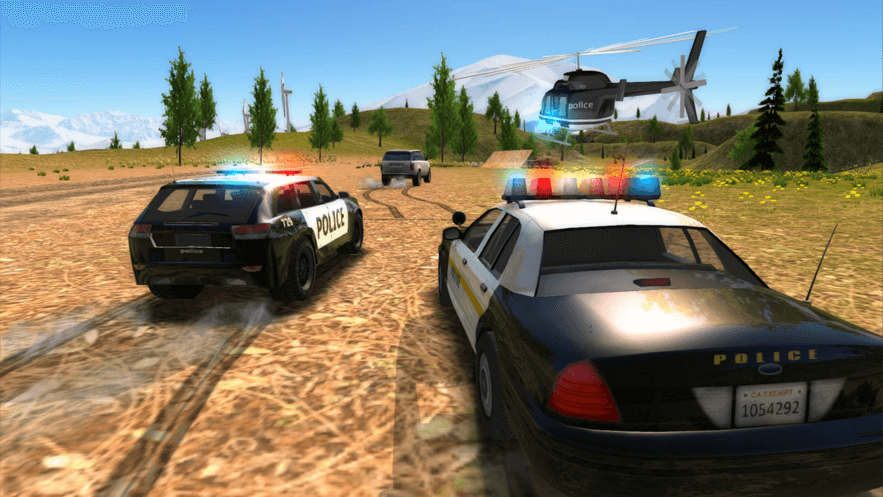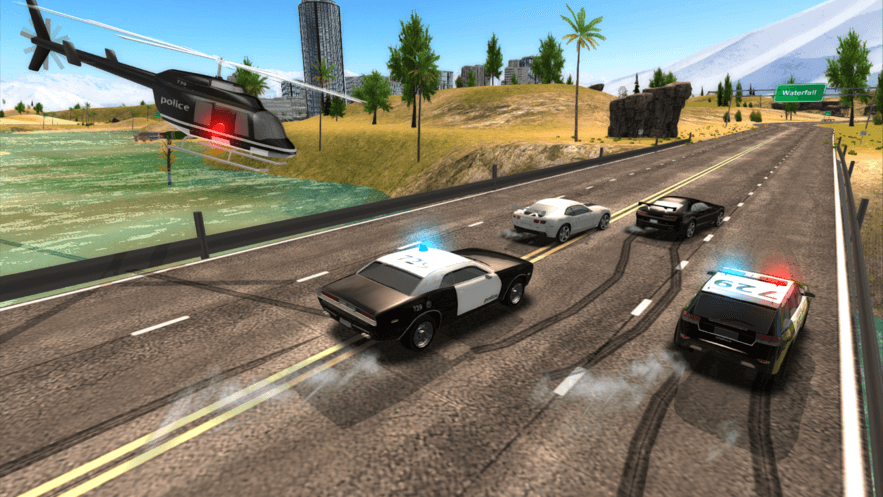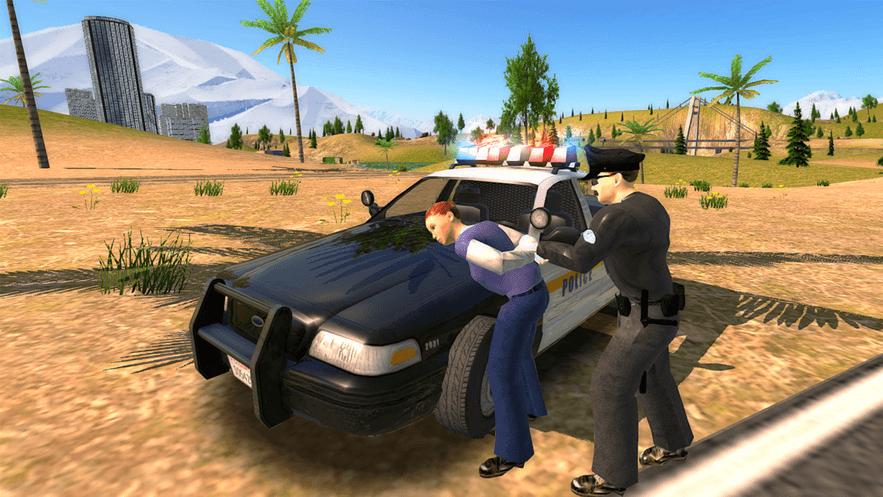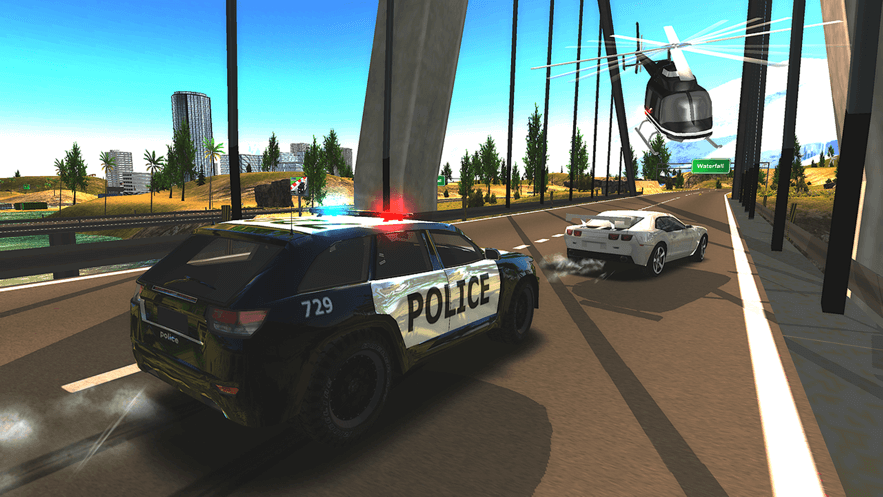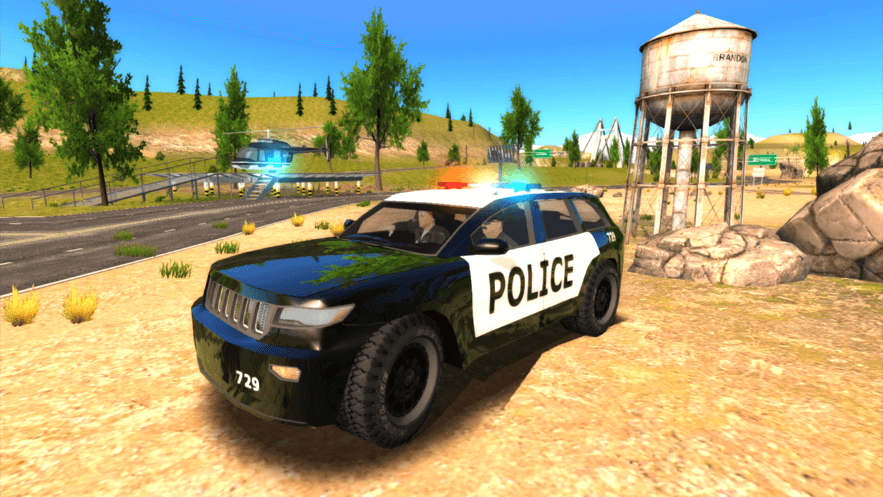 Get The Game
IOS
This game's download link redirects to App Store and Google Play, while the purchase link redirects to Amazon. Neither of the links contain malware nor viruses, please feel free to try it out!
Editors' Review
Crime City Police Car Driver ©Copyright by FunGameShare, Do not Reproduce.
A lot of kids grow up wanting to be a policeman, and to tell you the truth, that's my wish, too. Although I did not pass the exam of the police school due to my poor physical quality and finally gave up this dream, I still believed in my heart that I had the quality to become a police officer. For example, I'm a volunteer, whom you may not have seen, but my friends have. I once overpowered a knife-wielding robber with my bare hands at night, and with my fighting skills, these guys tried to do bad things, and I beat them and taught them a serious lesson. But the police need combat skills, but what else do they need? I guess you'd say weapons. In fact, your answer is only half right. To become a police officer, you also need to be super skilled at driving, which allows you to chase fugitives in a police car or perform other crimes. I still dream of becoming a policeman, many ways did not meet my goal. So I put my hopes in mobile games.
One Tuesday afternoon, I rested in the office as usual. Why am I not working, you ask? I can tell you that my job is very relaxing, so I have plenty of time to play games. I discovered Crime City Police Car Driver, a game that fulfilled my dream of becoming a Police officer. You are the police inside, and you can choose a police car to patrol. If you're in a city, you can choose a city car, which is the kind of car we see on city streets. Or you can choose the Off-road 4 by 4 truck, which is a vehicle used to hunt fugitives who have escaped into the wild. It's big, cool, and has excellent off-road ability to conquer all kinds of terrain. And sports cars, of course. They're very fast, going over 300 miles per hour, and I don't think anyone can get away from me. In the Crime City Police Car Driver, you are transported to an open world that doesn't differ much from the real world, so you have to drive carefully. Don't get lost in winding roads or run into crowds of people. Your role as a cop in the Crime City Police Car Driver is the embodiment of justice, so you can't be as bad as in other open world games. You need to complete 20 awesome missions, or more. Of course, you won't be unaware of what you have to do, because there's a mini-map for you so you know exactly where the quest points are. You arrive in a police car of your choice, but you need to be ready to complete the task, because the task is not the same. You can help victims of serious car accidents, and you can chase down speeding criminals, a task I love because of its adrenaline-pumping power. You can also follow the police helicopter, which I think is actually good, it is a training mission, you can use this mission to improve your driving skills. You can protect the president because your car is very good and you are a good cop, so you can get tough assignments.
The Crime City Police Car Driver includes a huge open world filled with wide roads, mountains, and forests. But you can only get the perfect experience with a realistic driving simulator, which gives you a real physics engine, so it can make you feel like you're actually driving. And, just like in the movie, the Crime City Police Driver also gives you a dynamic camera Angle so you can see yourself doing the job. I love this game.
Description
Choose your very own police vehicle from a wide selection of city cars, offroad 4x4 trucks, and fast police car interceptors.
Intuitive mission layout to other open world driving games: Locate one of the 20 spots to launch a mission and drive on the marker to begin.
Use the helpful mini map to know where the missions spots are.
Explore a huge open world filled with winding roads and bustling city life.
Drive over cascade and by dam, hidden away ancient temple, a small airport, different houses and farms, ruins, a camping place, and more in one of the best police car driving simulator game!
Take to the road and drive a wide range of tracks, from 2x2 lanes to very small road of mountains, with hill climb.
How To Play
Example of missions:
- Help victims in serious car collisions
- Purse and arrest the criminals for speeding
- Follow and train to keep up with police helicopter offroad
- Protect and escort the president
- Stop and arrest all the gangsters with your police SUV
- Drive quickly without hitting the boars
- Finish the course as fast as possible
Features :
- Huge open world, filled with wide open roads, mountains and forests
- Realistic driving simulator
- Realistic physics
- High quality police vehicles
- Dynamic camera angles
- Easy to play driving controls, use touch, wheel and tilt controls!
Comment
You may like it.