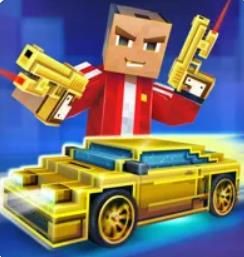 Block City Wars: Mafia Town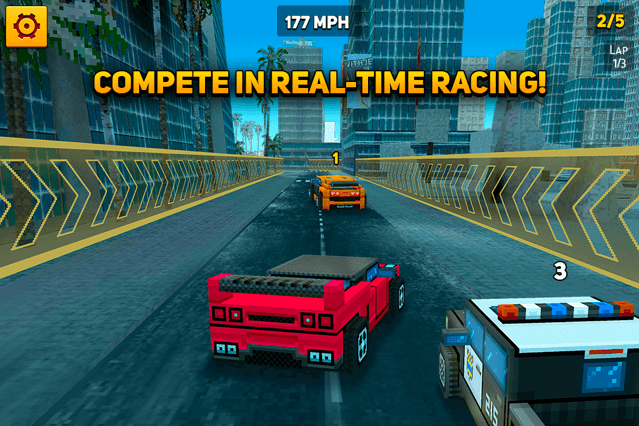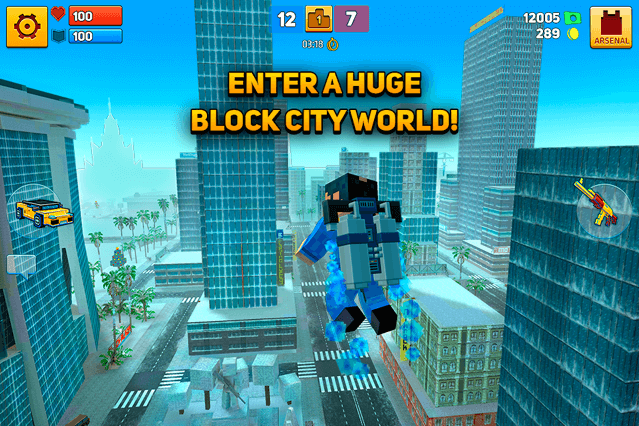 Get The Game
This game's download link redirects to App Store and Google Play, while the purchase link redirects to Amazon. Neither of the links contain malware nor viruses, please feel free to try it out!
Editors' Review
Block City Wars Mafia Town ©Copyright by FunGameShare, Do not Reproduce.
I like to watch some exciting movies since I was young. Some scenes in the movies make people's blood pumping and heart rate quickening. However, in the real world, we live in a world governed by law and order, and it is difficult to realize our dream of being brave. Therefore, I felt that I had to find something to replace all this unrealistic fantasy in order to satisfy my own pleasure.Mafia is Italy's strong, it is also our world's number one organization.Mafia elements in games always give the game a taste of crime. If you're hungry for adventure, if you're hungry for treasure in the exciting world of licking blood on the edge, then you can't miss Block City Wars Mafia Town. It gave me a shock far less than a major earthquake.
There are many reasons why I recommend Block City Wars Mafia Town, but I don't want to say them all at once. Because I'm not going to let my reasons become your reasons, I'm just going to give you the curiosity to try it out. Of course, my review will definitely be your motivation. Block City Wars Mafia Town combines at least two elements. Judging from the name of the game, its key words are Block and Mafia. First of all, the screen of Block City Wars Mafia Town is just like any other sandbox game. Everything in the game is made up of blocks. In other words, when you play this game, you feel as if you are playing some games you have played before. What you have to do is different, because it doesn't encourage you to collect resources like those original sandbox games. You don't have to build houses or create unknown elements that don't exist in a Block City Wars Mafia Town world. All you have to do in this game is finish the tasks Mafia Boss gives you. Rest assured, these tasks are not difficult because of your ability, AND I know you as gamers are not averse to difficult tasks, but you are worried about exciting tasks. My demo showed me that the quests in Block City Wars Mafia Town were really exciting. I think the game is really interesting. It's a combination of blocks and Mafia, so you and I can fight in the cities built in this game.
Of course, Block City Wars Mafia Town demo also showed me that you can't understand it in the same way as a sandbox game. This game is like any other crime game where you try to get great cars. These cars are like your MEDALS, and the more you earn or unlock, the stronger your ability, the more influence you have in the game. Block City Wars Mafia Town contains more than thirty vehicles, all of which you can see in real life or imagine in the game. Of course, vehicles refer to a wide range, such as helicopters and other flying vehicles can be found in the game. In my opinion, Block City Wars Mafia Town, which is terrible, thrilling and exciting, also reflects the comprehensiveness of weapons. The weapons in this game are simply amazing. At first, I thought that the weapons I would get after completing the mission were only old weapons such as rifles or clubs. Their lethality was limited and they could not destroy the enemy at one time. But I was totally wrong. Block City Wars Mafia Town also created weapons for players, including grenade launchers, tanks, and other earth-destroying things. If you collect these things, then I believe that your enemy can fly far without wings. I think this is too strong. The freedom of mobile games is reflected not only in the freedom of players, but also in the game itself. Block City Wars Mafia Town, you deserve it.
Description
Are you aching for some audacious daredevilness and real danger? Then it's high time we set out to open the criminal world of Block City!
Enter the game and accomplish exciting tasks given by mafia bosses. Drive the most awesome cars hard. Get the coolest guns and dominate over your enemies.
Battle online with your friends and thousands of players from all over the world for the title of the best gangster! Pick the best skin and join mad mayhem right away. Gunpowder smell and rustle of banknotes are waiting for you!
How To Play
Welcome to Block City:
Endless online fun in sandbox and deathmatch modes
A huge megalopolis where you are free to do whatever you want
More than 10 unique PvP maps
More than 30 means of transport: sports cars, motor-cycles, helicopters, cutters and even TANKS!
More than 100 weapon units – ensconce with a rifle in bushes or go bald-headed with a baseball
bat breaking your enemies' skulls. Burn everything to freaking ashes or blow it up using a grenade launcher.
Full game stats and daily winners lists – we let everybody see how cool you are.
More than 150 000 players online a day.
A game chat for players to communicate with one another all over the world.
Different gangster quests: every day we set a new goal for you.
Comment
You may like it.