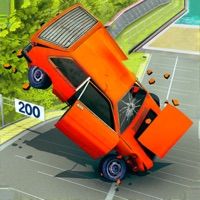 Car Crash Simulator 3D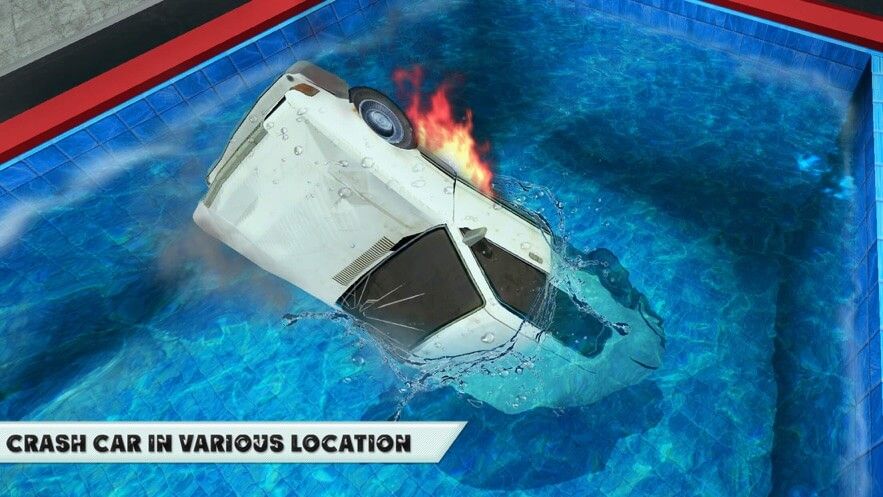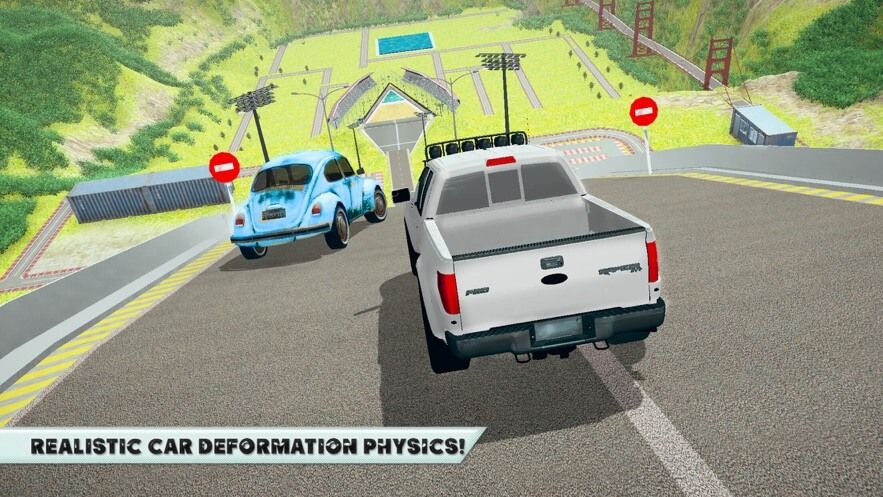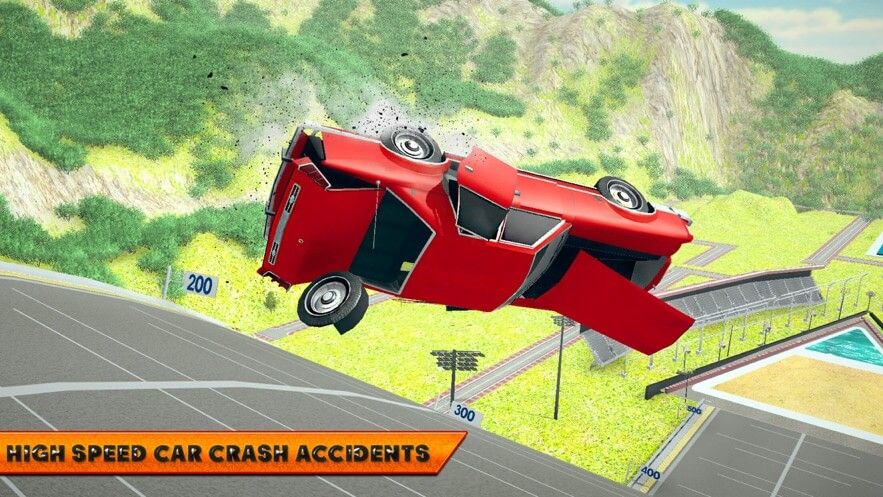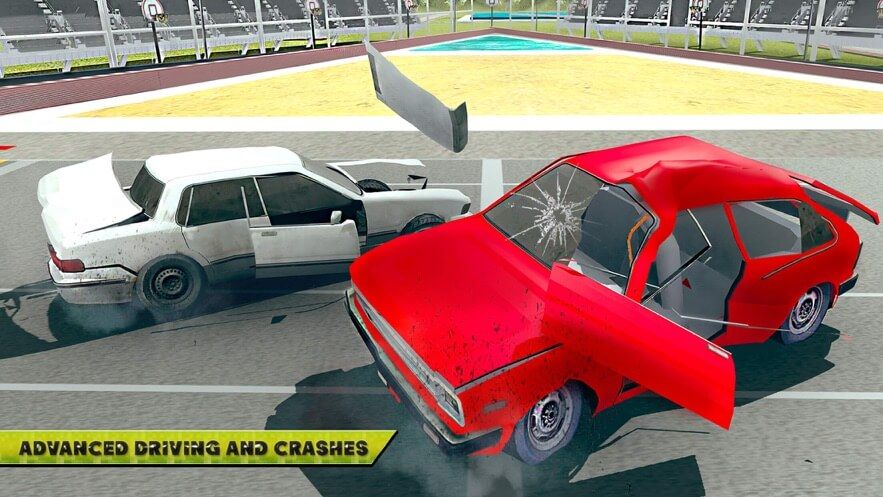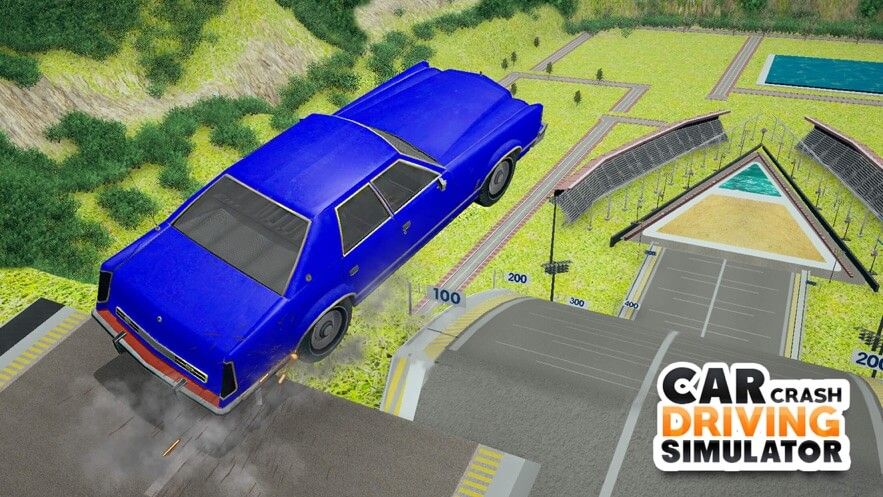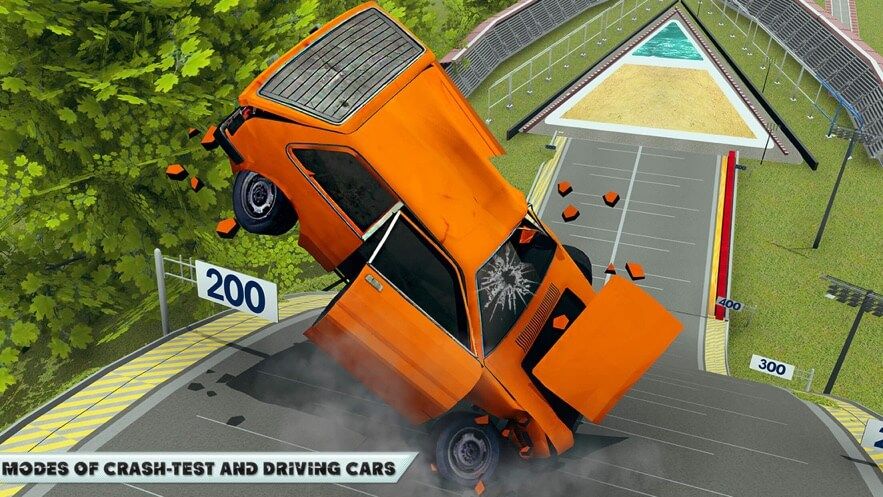 Get The Game
IOS
This game's download link redirects to App Store and Google Play, while the purchase link redirects to Amazon. Neither of the links contain malware nor viruses, please feel free to try it out!
Editors' Review
Car Crash Simulator 3D ©Copyright by FunGameShare, Do not Reproduce.
Car Crash Simulator 3D is a 3D car simulator game published by MASH Entertainment. It is a fast-paced and fun car crash game. Players can demonstrate and test their driving skills here. In the game, players can choose one of the three maps, and then choose a rally car, a car, or an old car to drive in the game. When ready, players can hit the road at breakneck speed and explore the exciting 3D track environment in a fast, exciting car simulator. Here, like in real life. Players buckle up, put their driving skills to the ultimate test, and experience the ultimate thrill of dominating the road. In this ingenious arena players can fully enjoy the ramps with many different obstacle scenarios.
In Car Crash Simulator 3D, players can enjoy extreme car crashes. They can choose to ram and smash cars, heavy buses, jeeps, and truck trailers. With all the vehicles in the game, players can do the most damage at endless speed. Although, this is a free game, but the player's first task is to destroy the opponents around them at all costs. In addition, the better the player's tasks are completed, the more gold coins will be obtained, and the players will be prepared for new and exciting levels. It also makes this game more challenging. In starting this extreme car crash game, the first thing the player has to do is to choose the most realistic and favorite car. Then, fasten their seat belts and hold the steering wheel in their hands. Once everything is in place, players can start checking the stamina of their vehicles with extreme and thrilling crashes in the Chaos Crash Championship.
What novice players don't have to worry about is that the challenges of this car simulator game are not difficult, and the proficiency of the game can be easily mastered. Players can choose the realistic mode to drive their car freely and happily on the city highway in the game at a fast speed and constantly collide with other cars. In Car Crash Simulator 3D, all traffic rules are abolished. Get the most out of the high-speed car accident on city highways and rough offroad roads in this game. Players will experience driving their favorite car to climb steep hills. It's interesting. In this mode, players do not need to complete any goals and can drive as they wish. Players can experience the feeling that the whole city is your freedom. There are no traffic rules or speed limits.
Car Crash Simulator 3D has unique and great game features. The engine sounds and the metal sounds of other vehicles scraping in the game are very realistic. This is a great feature of this game. Players will feel as if they are hearing real tire sounds. For players who love to drive and love cars, this will be the greatest satisfaction. It also has awesome 3D graphics. There are excellent tracks and beautiful views. Any gamer will love its world-class 3D graphics. They will find that all the details are very realistic. When players are playing, they can see that the cars they shoot down will fall into the beams or even into the water. It's cool and gives off an attacking thrill. Players will also experience 3D trajectories with multiple speed bumps, as the R&D team wanted to maximize the realism of the game. Also, the game features a real car model of the smash racing car. As a result, players will see unexpectedly realistic images when they collide with other vehicles or have a car accident. This is also the most interesting part of the game.
Overall, Car Crash Simulator 3D is an excellent crash 3D car simulator game. It provides players with an extremely realistic car crash experience in a realistic mode. Behaviors and actions that are impossible to achieve when drifting a car in real life, on this 3D track, allow players to play to the fullest, and enjoy the most thrilling thrill of crashing and smashing. Car Crash Simulator 3D will bring players a car adventure and crash like they have never experienced before.
Description
Car Crash Simulator 3D is a simulation mobile game that allows players to vent their stress. The rules of the game are easy to understand, and all kinds of players can easily get started. What players need to do in the game is to destroy the car in various impossible ways. What's more, destroy the car in a more difficult way or destroy the car more seriously to get a larger amount of points and enjoy the most decompressive game process.
How To Play
Car Crash Simulator 3D is a very real racing experience game, you can feel the realistic crash experience, enjoy this good gameplay, create various combinations of opportunities, and then deal with various problems when you encounter it. Let's introduce how to play this game.
1. In the game, players need to experience the use of various racing cars to destroy and create various car accidents. In addition to freely changing vehicles and maps, you can also customize the map content to experience the thrill of crashing.
2. Real car accident simulation scene, every accident is like happening in the real world, you may have a car accident from different accident places everywhere.
3. A variety of driving scenarios to choose from, no driving route is safe, you can only concentrate. This is an independent racing game based on the theme of creating traffic accidents. It uses modified vehicles to block the enemy from overtaking or defeat the opponent through violent means. The game has a high degree of freedom. It supports players to customize vehicles and edit new maps.
4. In the game, you can ignore the traffic rules and start collision racing on a variety of roads. Survive and safely cross the finish line by completing all levels of challenges to unlock more powerful and crash-resistant vehicles.
Comment
You may like it.