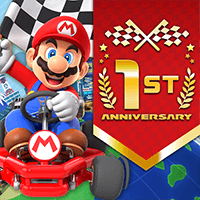 Mario Kart Tour
Platform :
Size : 124M
Date : November 6, 2020
Version : 2.6.2
Devoloper : Nintendo Co., Ltd.
Tags : Action Race Super Mario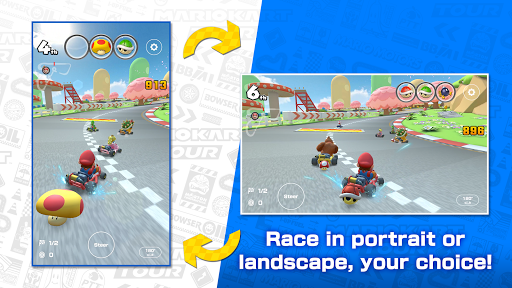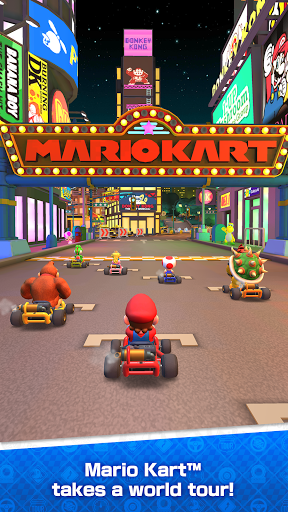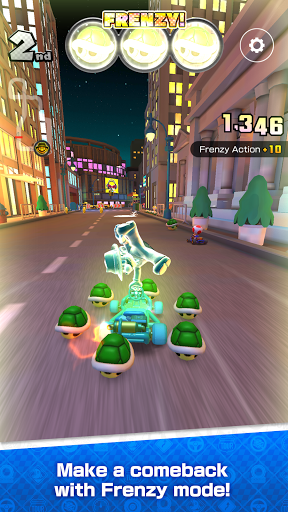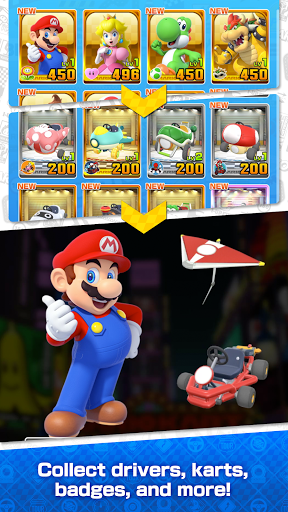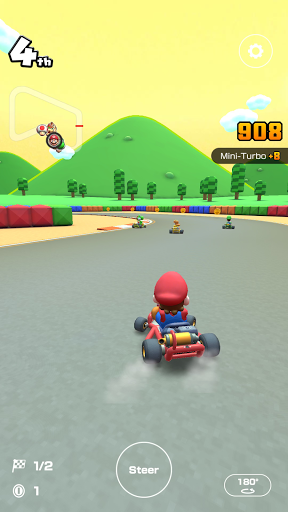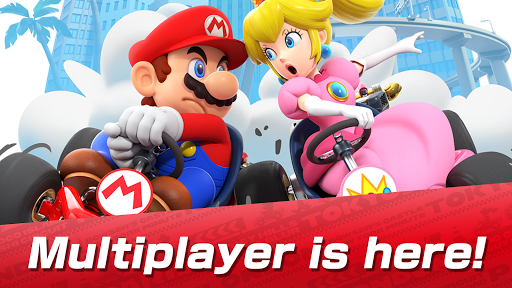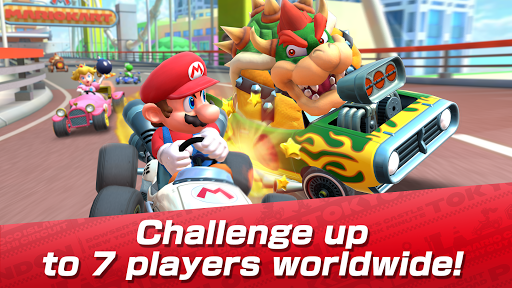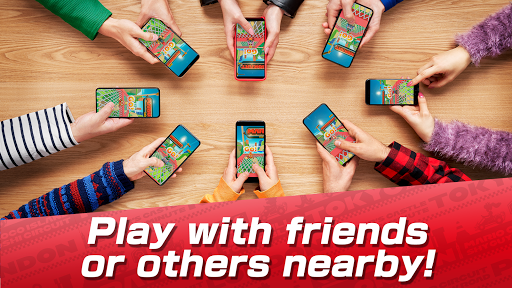 Get The Game
This game's download link redirects to App Store and Google Play, while the purchase link redirects to Amazon. Neither of the links contain malware nor viruses, please feel free to try it out!
Editors' Review
Mario Kart Tour official website version is a driving kart to break through the world track magic racing game, familiar Mario characters, competition in different levels, free to choose the mode, challenge different tracks, learn a variety of driving skills, you can also compete with the world's partners, open the drift mode, free to hire to break through.
1、A variety of modes to choose from, a rich variety of maps, the world's famous landmarks to restore.
2、Unique operation skills, clever use of props to speed up the breakthrough, to overcome a variety of problems, to obtain rich rewards.
3、Get together 3 of the same props, you can enter the berserk state, instant invincibility to become the strongest racer, easily overtake the opponent.
Description
■Challenge players worldwide in multiplayer!
You can race against up to seven other players, whether they're registered as in-game friends, nearby, or scattered around the world.

Multiplayer races can be customized with a variety of rules, such as individual or team races, kart speed, and number of item slots. You can play however you want!

■ Mario Kart takes a world tour!
Mario and friends go global in this new Mario Kart as they race around courses inspired by real-world cities in addition to classic Mario Kart courses! These destinations will be featured in tours that rotate every two weeks! In addition to courses based on iconic locales, some of your favorite Mario Kart characters will get variations that incorporate the local flavor of cities featured in the game!

■ Endless Mario Kart fun at your fingertips!
The Mario Kart series known and loved by many is ready to take the world by storm – one smart device at a time! With just one finger, you can steer and drift with ease and sling devastating items as you go for the gold in cups filled with new and classic Mario Kart courses.

■ Nab 1st place with items and Frenzy mode!
In Mario Kart Tour you have access to an arsenal of powerful items that can mix things up on the racetrack! Turn up the heat by activating the new Frenzy mode, which gives an unlimited supply of a certain item and makes you invincible! Make the most of the ensuing chaos, as Frenzy mode only lasts a short time!

■ Collect drivers, karts, badges, and more!
Earn Grand Stars by racing or fire off the featured pipe to receive more drivers, karts, and gliders! You can also proudly display badges, earned by completing certain challenges, next to your in-game name!

■ Bonus challenge courses put a twist on traditional races!
In certain races, 1st place isn't always the goal. With names like "Vs. Mega Bowser" and "Goomba Takedown," these bonus challenge courses demand a different approach to gameplay and strategy!

■ Race to increase your online rank!
Boost with the best of 'em! Your high scores will determine how you compare to other players all over the world. Keep practicing and trying out different combinations of drivers, karts, and gliders to increase your score and rise to the top!

Note: A Nintendo Account is required to play Mario Kart Tour.
How To Play
A rich and varied selection of racing cars with one-touch acceleration performance.
classic bearded red hat 3D uncle image, change skin to play personalized characters.
In the game, you can compete with players from all over the world, ranking different people can also advance to the final.
In the course of the game, players need to keep collecting sublime stars, while you can get a lot of new characters and new vehicles.
Players can choose to use in-game props to interfere with each other to get the ultimate victory and don't give up the best moment.
Translated with www.DeepL.com/Translator (free version)
Comment
You may like it.