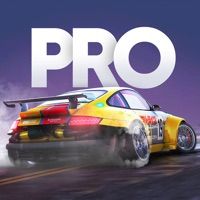 Drift Max Pro Drift Racing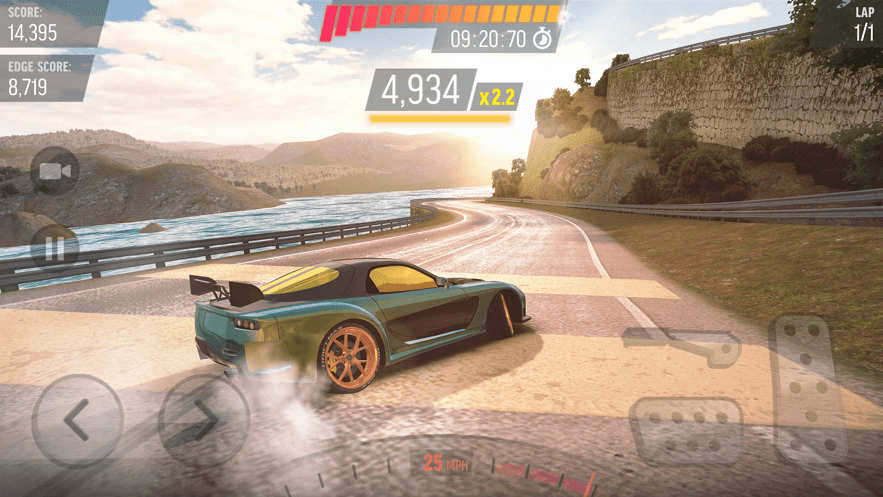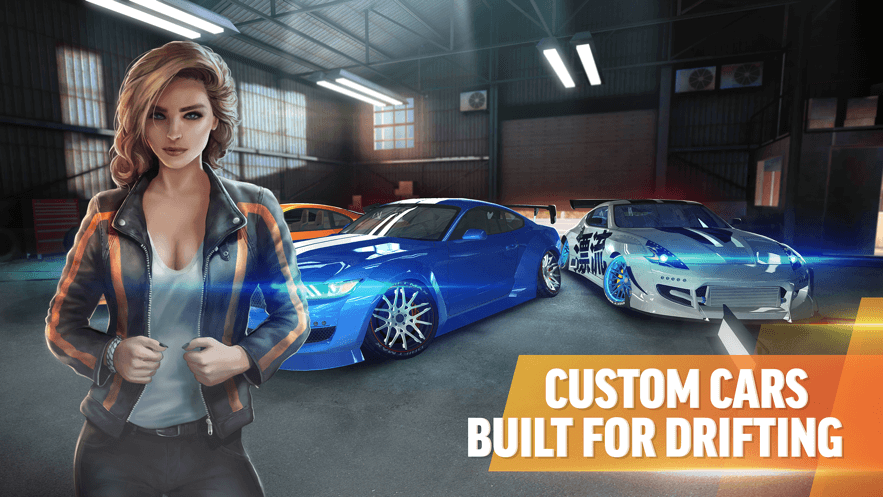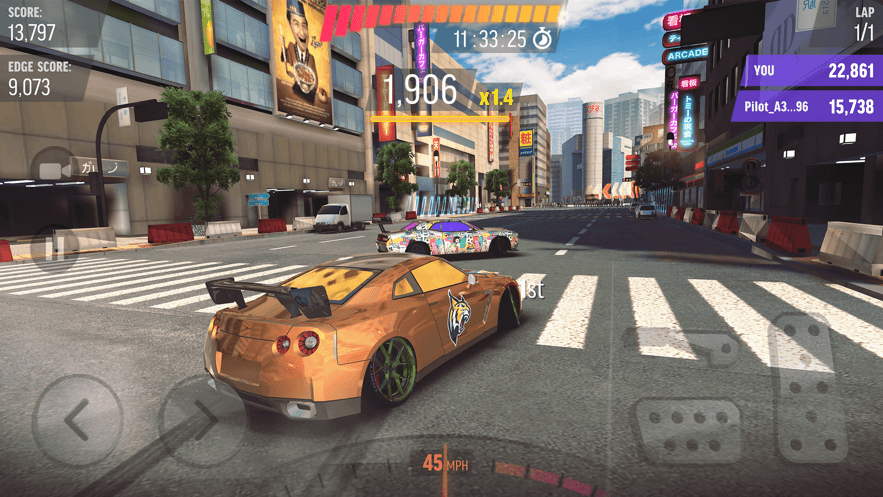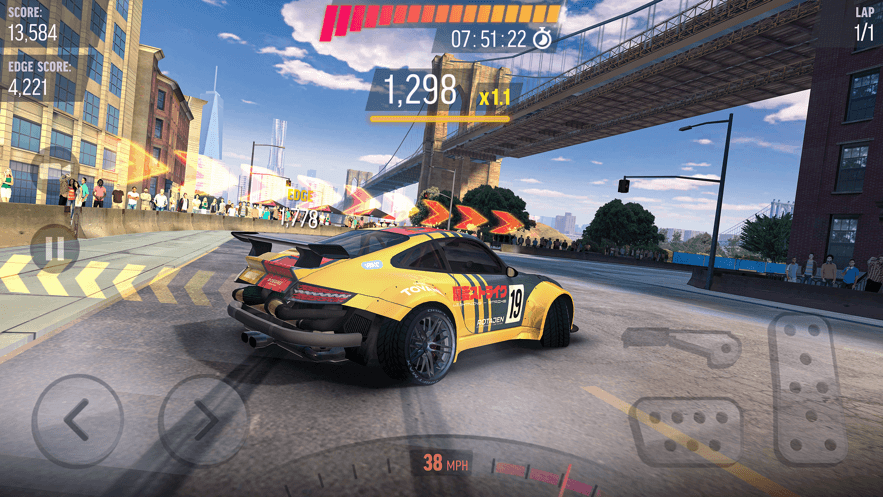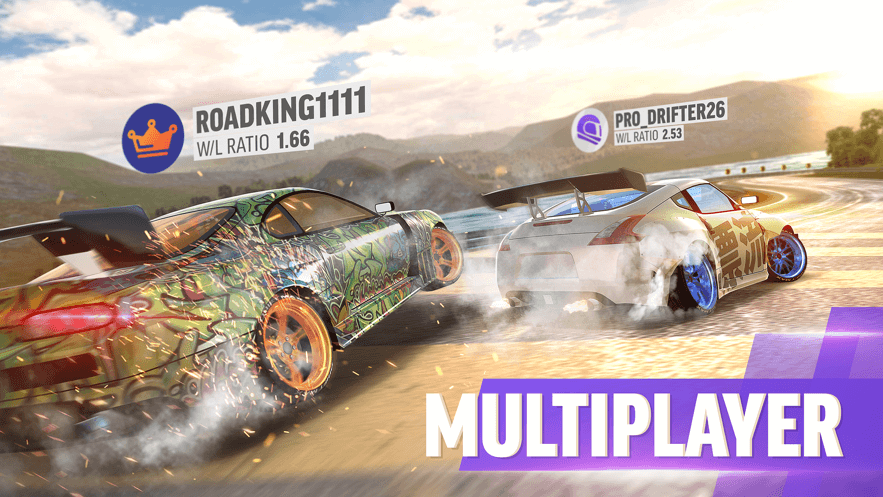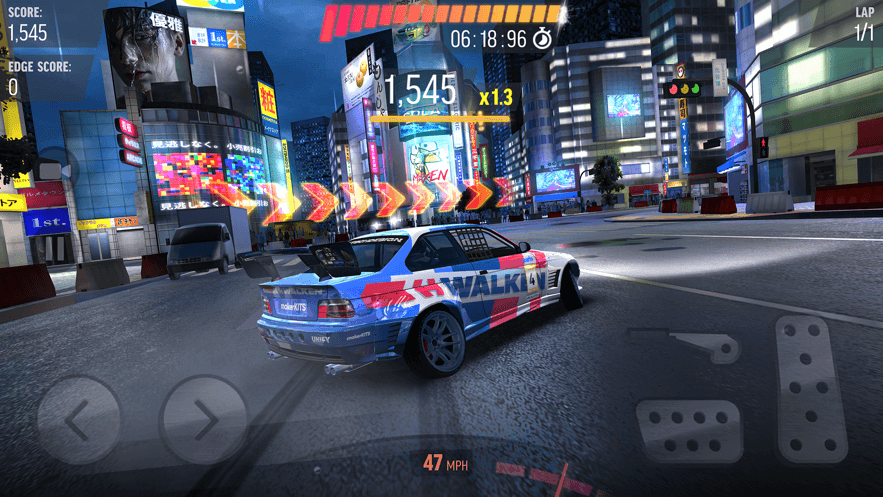 Get The Game
This game's download link redirects to App Store and Google Play, while the purchase link redirects to Amazon. Neither of the links contain malware nor viruses, please feel free to try it out!
Editors' Review
Drift Max Pro Drift Racing ©Copyright by FunGameShare, Do not Reproduce.
The car is an external embodiment of the human spirit. After Benz invented the car, people have been constantly improving the speed of the car. From 5 kilometers per hour to 400 kilometers per hour now, the change of the car is very amazing. But if people think that the essence of motoring is a strict concept of speed, they might be wrong. At a time when motoring is so advanced, people are demanding more from racing cars than just speed racing. In some countries, such as Japan, people like to turn racing into drift racing, meaning that for them, racing is much more fun to watch than it is for speed. So, we can see this in a lot of mobile games today. Drift Max Pro Drift Racing is supported by more than 50 million people around the world. It is one of the games that takes the idea of whole-hearted drifting to its heart's content and I dare say that even if there are other games like it in the world, However, there are only a few that can truly be compared with Drift Max Pro Drift Racing. Drift Max Pro Drift Racing is one of the best Racing games in the world, and I think it does have a certain charm that keeps you hooked.
So, how do I evaluate this game? I feel like I need to break down all of my ideas, otherwise it's going to be very confusing. First of all, I want to say that the graphics for Drift Max Pro Drift Racing are amazing. In addition to the pleasure of drifting, you can also get aesthetic pleasure from the palm-sized screen of your phone. You could argue that the game's crispness comes from the drift, but I can say that you can see more than just drift. Drift Max Pro Drift Racing constantly touches your nerves with the amazing and realistic Drift physics engine. You can see that your vehicle is very controlled and you can control your vehicle as well as your hands, feet and body. You see it all, because the wonderful 3D technology of Drift Max Pro Drift Racing is always there, so you see amazing graphics. Of course, it's not enough just to talk about cars and drift, and the unique advantages of a perfect game are more than just one aspect. The game offers a lot of beautiful scenery that, to be honest, doesn't look out of place on a map or track. You can wander the streets of Brooklyn, Moscow's Red Square and Even Tokyo, and the map is divided into day and night, so you can choose to race during the day, or you can take a thrilling midnight ride. You'll also be able to get into the cockpit of every car in Drift Max Pro Drift Racing, which means you'll be able to drive any car from a first-person perspective whenever it's in Drift Max Pro Drift Racing. A lot of people just think the car looks cool from the outside when it's drifting, but from the first person perspective of the cab, you can get a different kind of pleasure.
You can also experience career mode in Drift Max Pro Drift Racing, where you have to constantly push your limits in a variety of missions, and the rewards are either gold or cash .It's a cliche, but it's easy for me to beat this game because I'm already an experienced drift driver. But for newcomers, you will still be hampered by certain obstacles. Upgrade your card or your dream garage will be empty.
Description
Drift Max Pro Drift Racing is an exciting racing game developed by Tiramisu. Players can unlock different racing cars for racing battles in the game. With realistic game scenes and details, players can conduct adventure racing in the open world and enjoy exciting drifting. In this game, there are a large number of racing types waiting for players to choose freely, modified drifting, and it is very exciting to play.
How To Play
It is a racing mobile game that allows you to use virtual buttons to control the extreme drift gameplay. Your only task in this game is to surpass all opponents to compete for the first position. Of course, there are several points you need to pay special attention to as follows.
1. Choose your drift car, customize it and start driving.
2. Pick your perspective and change the way you view the track, from an angle off the track, or from inside the cab.
3. Car customization and modification: You can paint your car in 25 colors. Customize your vehicle with a wide variety of trim and rim modifications.
4. Edge Drift: Win more coins by approaching the wall and showing your drifting skills.
5. Coin System: Earn coins by earning drift points in the game, edge drifting or earning time bonuses.
6. Leaderboards: Compete with your friends and other players around the world on each track to reach the top of the leaderboards.
Comment
You may like it.