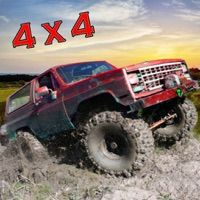 4x4 OFFROAD MONSTER TRUCK RACE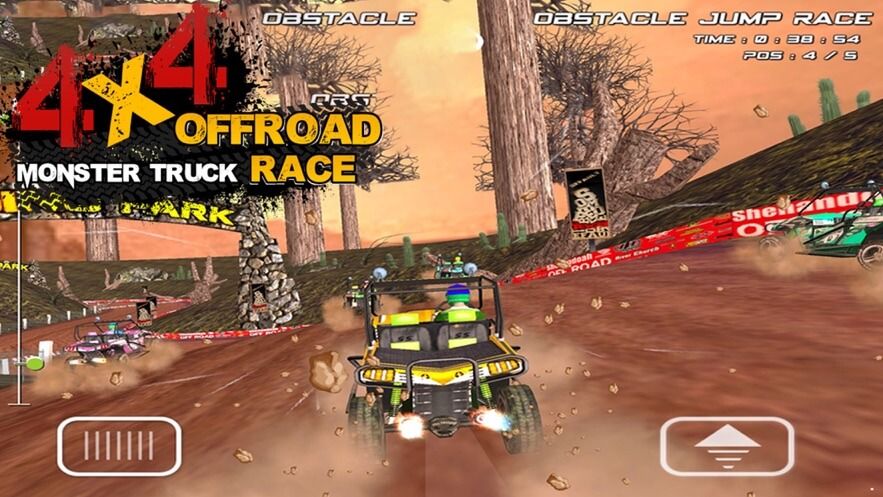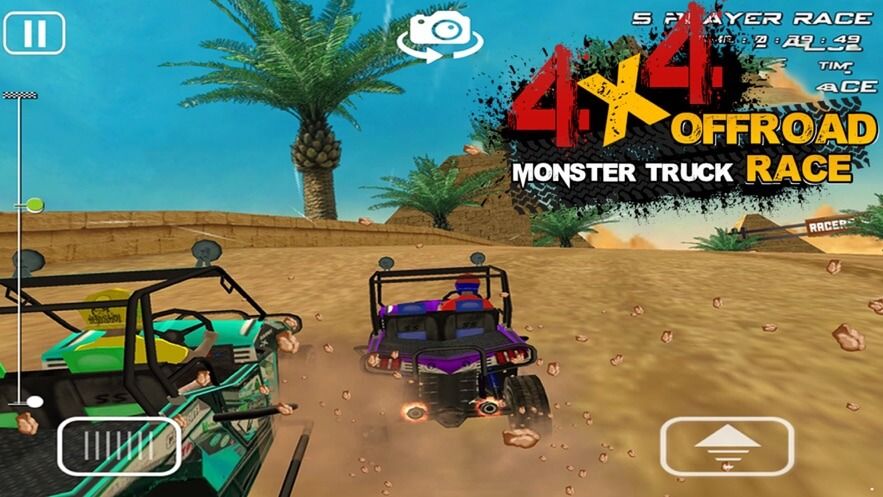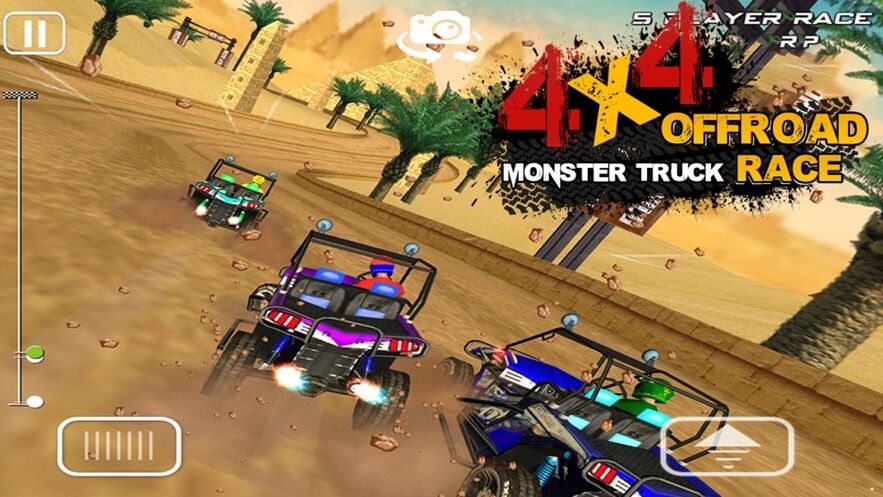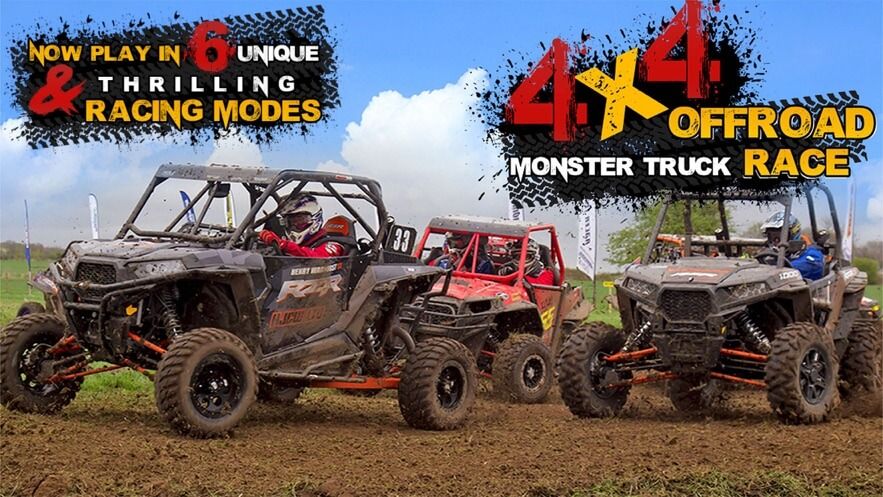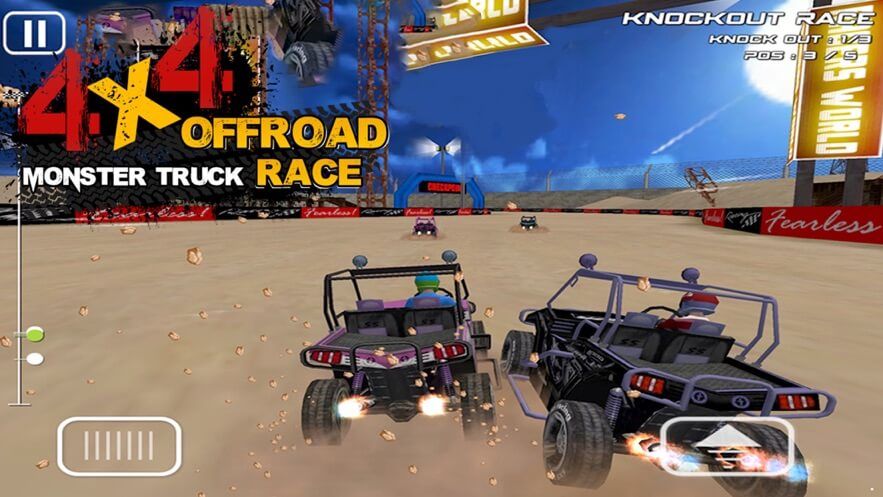 Get The Game
IOS
This game's download link redirects to App Store and Google Play, while the purchase link redirects to Amazon. Neither of the links contain malware nor viruses, please feel free to try it out!
Editors' Review
4x4 OFFROAD MONSTER TRUCK RACE ©Copyright by FunGameShare, Do not Reproduce.
Do you know how to drive? Do you like cross-country? What if I put one more condition in front of it? For example, would you like to race with friends? If you're starting to get interested, be sure to listen carefully to the game I'm about to introduce you to.
The game, called 4x4 Offroad Monster Truck RACE, was developed by Free 3D Car Racing Games. This is a perfect game to play in the driving competition. Each of your driving roads will have its way to complete your challenges. Your driving strategy will have its strength to finish every ambitious challenge, and you will have your way to continue to improve your strength. You are here to drive the boss to become strong together, the success of the strongest cross-country master.
Are you ready for a good racing game? I think so, and you should play this racing game with friends of the truck riding in the mountains and hilly terrain. In this game, you must choose any monster truck or Jeep Mountain racer and start climbing mountain real monster trucks with different shapes and engine power available. You must take a road checkpoint and arrive at your destination at a given time. The track is dangerous. You race your monster truck. Trucks that don't speed up the cross-country adventure on hilly roads may fall a significant height, and the level will fail. Be careful driving monster trucks; don't let crazy stunts on the mountain that may be risky for you. Enjoy the natural beauty of the mountains. Enjoying nature from the monster truck looks very beautiful. Crazy monster truck driving in the mountains is difficult for beginners as truck drivers for the city. In the urban road plane, it will not bend, but in the hills around the road, completely curved hills. All you have to do is practice driving and race the monster truck back and forth, and you will be able to push the monster truck up the hill successfully.
Each kind of vehicle brings the player the welfare, and the challenge is also different; the lifelike play method matches the stimulation driving. Many driving challenges will be waiting for you to complete. You are here to drive the boss to come together strong. Perfect cross-country truck driving simulation game for you, here to bring players a lot of different types of monster vehicles. The animation and controls are smooth and easy to play, but you need to be careful with the unique trajectory. Physical effects are excellent, and the various driving movements are very detailed. The process is beautiful—a richer circuit and obstacle trap and more test the player's driving ability.
The game has a different style sports car, waits for you to challenge the integrity, the player may also carry on the simple modification. Whether friends or strangers can match, many players are playing together, the same starting point, with no impact on each other. The Roar, the challenge of getting into a top car, the race, you have a chance to prove yourself. The game completely restored the car's detail and the spacious car map. The player may have infinite acceleration, easy to produce the stimulation. There are different scenarios, and as you go along, all kinds of rough tracks are on the line, waiting for your challenge.
This is an entertaining driving race class game. Players drive off-road vehicles to complete a series of speed challenges. The game style is very delicate and delicate, bringing the players natural moving effects and various scene maps. Interested players are welcome to download the experience. These trucks come in all kinds of strange shapes, and you can choose which one you like. There are many tracks in the game, and you need to do the challenges in those tracks. You can choose to participate in matching modes in the game to play with other players. A variety of game maps for you to explore on your own, hills and dangerous mountain driving with different obstacles, realistic 3D camera views and impressive audio tracks to keep you hooked, and reasonable control of gears and brakes. The game has 15 different types of monster trucks waiting for you to drive. Each car has a different driving experience. If you are a monster truck freestyle fan, this game is for you because of this four-wheel freestyle drive. You'll be racing dirt bikes and other monster trucks in extreme conditions. Cross-country monster truck driving is a hobby.
Your 4x4 monster truck, prepare for stunt and race challenges. You are coasting, jumping, smashing cars, rocks, even a miniature cannon with an underground circuit. The monster truck rally, cross-country terrain combat. Experience cutting-edge graphics, breakthrough physics, unique cars and adrenaline-filled monster truck mountain climbing games.
Overall, you can enjoy a super game while driving at top speed. This game provides the best physics engine for these monster trucks, allowing you to enjoy extreme freestyle monster truck racing. Behind your 4x4 monster truck wheel, prepare for stunt and race challenges. You are coasting, jumping, smashing cars, rocks, even a miniature cannon with an underground circuit. The monster truck rally, cross-country terrain combat. Experience cutting-edge graphics, breakthrough physics, unique cars and adrenaline-filled monster truck mountain climbing games.
Description
4x4 OffRoad Crazy Monster Truck Driving is the animation style racing off-road game, the game players can drive your off-road vehicle to go to the terrain of the dangerous road to drive, experience the excitement of off-road driving, but also to be able to compete with your friends together.The game has many modes, you can freely adventure in different copies, free to race in different scenes, conquer the wilderness with their excellent car skills. The road is full of dangers, be sure to control their speed and direction, rugged mountain roads are easy to roll over, unlock more trucks, choose better parts to modify the vehicle upgrade.
How To Play
1、Mountain routes are full of dangers, you must drive carefully on the steep slopes and explore any place you need;
2、Bring you an addictive feeling and make you a perfect truck driver to perform many stunts;
3、Show some crazy extreme stunts on these amazing off-road tracks.
5、Crazy off-road racing truck, over the dunes, through the canyon, trip through the swamp, and finally reach the finish line;
6、Various styles of monster trucks waiting for players to unlock, personalized parts customization modifications, a high degree of freedom of play;
7, in the 4x4 off-road crazy monster truck driving to open your racing career, and other players to start online racing, and compete for the first throne.
Comment
You may like it.