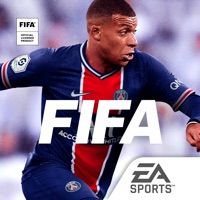 FIFA Soccer
Platform :
Size : 89M
Date : November 9, 2020
Version : 14.0.02
Devoloper : Electronic Arts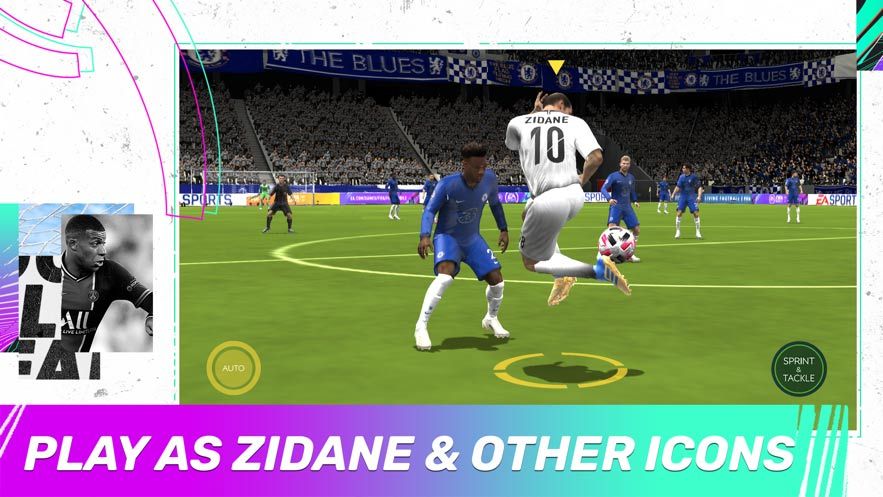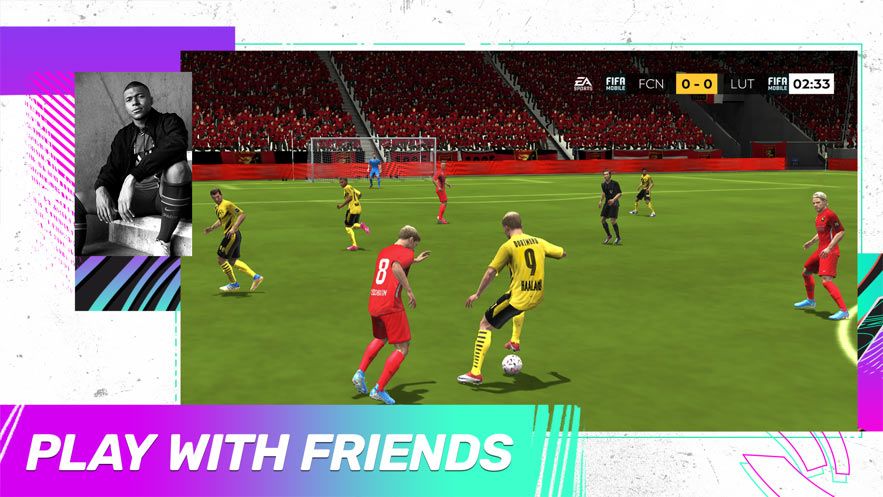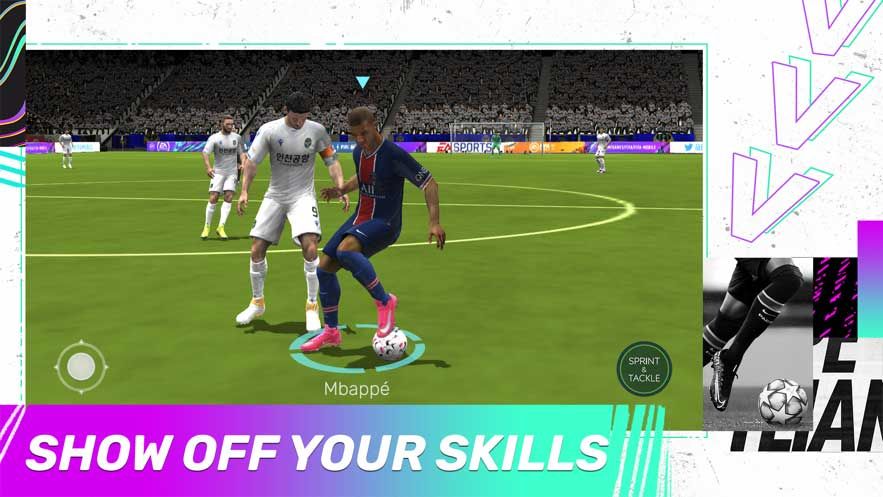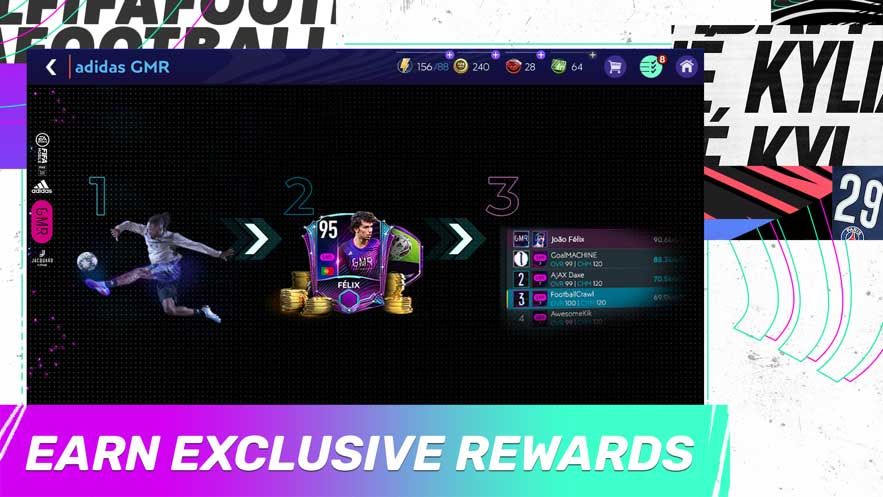 Get The Game
This game's download link redirects to App Store and Google Play, while the purchase link redirects to Amazon. Neither of the links contain malware nor viruses, please feel free to try it out!
Editors' Review
FIFA Soccer ©Copyright by FunGameShare, Do not Reproduce. By Lethe

FIFA Soccer is a competitive sports game, developed and produced by Electronic Arts, officially launched on October 11, 2016, now version V14.9.01, supports Android Apple dual platform.


FIFA Soccer is a competitive soccer team game with near-perfect competitive performance. Create your own soccer club and run it with care to make it great. Recruit great legends and grow your club to make it even bigger and stronger to conquer the world with you. Win more glory and become a legendary soccer club manager of your generation.


The core gameplay of this game is to play as a soccer club owner to manage the team. Create a high-end competitive soccer club and recruit the world's most famous soccer stars to play on the field. Each match is an indispensable step towards greatness, and winning matches gives you more resources to develop players and recruit for your team. As a competitive game, the game is not too difficult to play. Use the virtual buttons on the screen to control the game. Believe me, it may seem a bit complicated, but it's actually very easy to navigate, and the opponents are easy at first, but become more challenging as you get better at it. In addition to the beautiful operation, the role of tactics on the game is also crucial, good tactics will make your operation twice as good, so that you can win each game more smoothly.


Before I played FIFA Soccer, I thought it would be better to play this kind of sports game on console or computer. But this game really surprised me to the extent that it changed my mind. The graphics are detailed and textured, and the control of the players is great. If you like soccer games but have the same idea as I did before, then I suggest you try this game.
Description
EA produces, the most professional FIFA game, needless to say, just play it!


Play head-to-head with friends, build your Ultimate Team, join a league or turn real world soccer action into in-game rewards with adidas GMR! Build your Ultimate Team™, train any player to be a superstar, and then join in a League or play through more than 650 events in the all-new World Tour event. Participate in UEFA Champions League competitions to earn rewards or climb the leaderboards in weekly and monthly soccer events, including El Clásico and other top derbies. Whether it's battling it out versus your friends or taking on the likes of Manchester City and Real Madrid, the world's game has been taken to a whole new level.
How To Play
* PLAY HEAD TO HEAD VS YOUR FRIENDS
For the first time in FIFA Mobile, you can challenge your friends in real-time 11v11 gameplay. Create your in-game friends list and keep track of your Head to Head record for ongoing bragging rights. The pitch is about to get personal.
* BUILD YOUR ULTIMATE TEAM™
Start building your Ultimate Team using any player from the Premier League, La Liga, Ligue 1, Bundesliga, Serie A, MLS, and more, then train any player to be a superstar. Form your squad by using soccer players from the same nation, league, or team to increase their Chemistry and take your Starting 11 to the top of the leaderboards.
* ALL-NEW REWARDING COMPETITION
Play head-to-head in VS Attack or full 11v11 matches to earn valuable tiered rewards based on weekly and monthly performance. Win, climb the divisions, and earn more rewards as you get to the top of the leaderboards. Qualify for VS Attack tournaments for your shot at Tournament Milestone and Top 100 rewards.
* UEFA CHAMPIONS LEAGUE
Challenge opponents in the world's biggest club competitions – the UEFA Champions League and UEFA Europa League. Take part in playable Live Events that correspond with the real-world tournaments as they progress through the season to earn special UCL and UEL Players.
* PLAY CONNECTED WITH ADIDAS GMR
Pass, sprint, shoot – it all counts in EA SPORTS™ FIFA Mobile when you play connected. We've collaborated with adidas and Jacquard(tm) by Google to create GMR, a game-changing insole with a smart tracking tag. Slip it into any adidas soccer boot or any shoe and complete challenges in the real world to raise the OVR of your team in game. Breeze through challenges, unlock skill boosts, and own the bragging rights. Only with adidas GMR and only in FIFA Mobile. Currently adidas GMR is only available in the following regions: Australia, Austria, Belgium, Canada, Czech Republic, Denmark, Finland, France, Germany, Greece, Italy, Ireland, Japan, Netherlands, New Zealand, Norway, Polamd, Portugal, Slovakia, Spain, Sweden, Switzerland, Turkey, UK, US
Comment
You may like it.