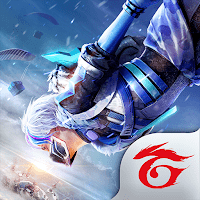 Garena Free Fire: New Age
Platform :
Size : 1.8G
Date : Jan 19, 2022
Version : 1.69.1
Devoloper : GARENA INTERNATIONAL I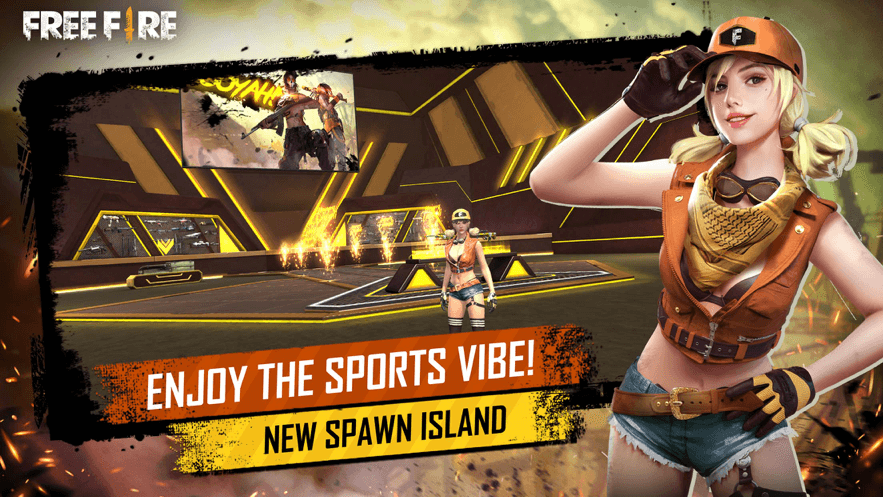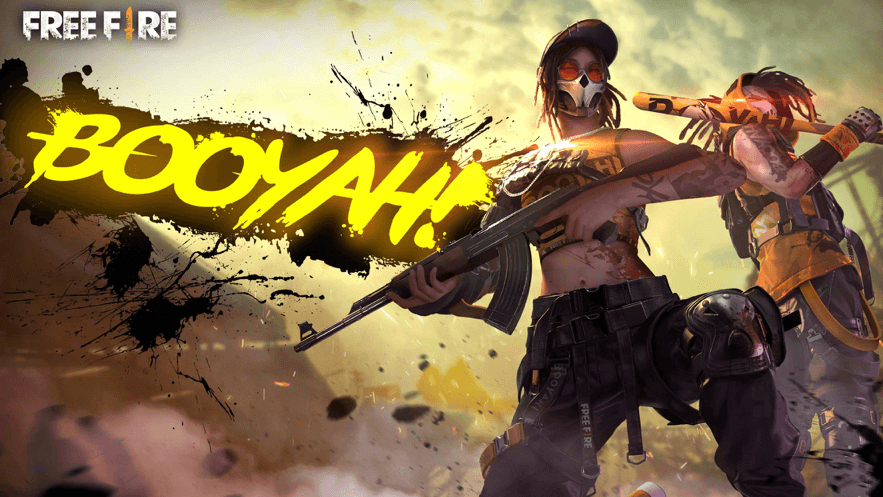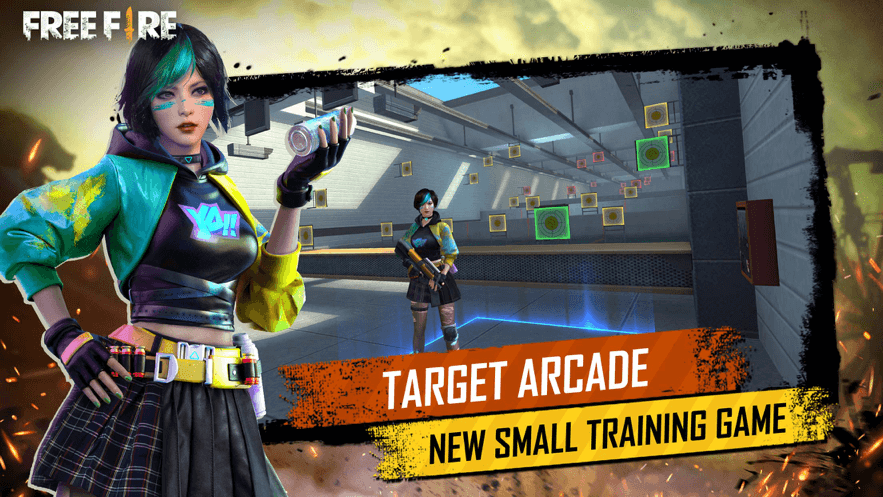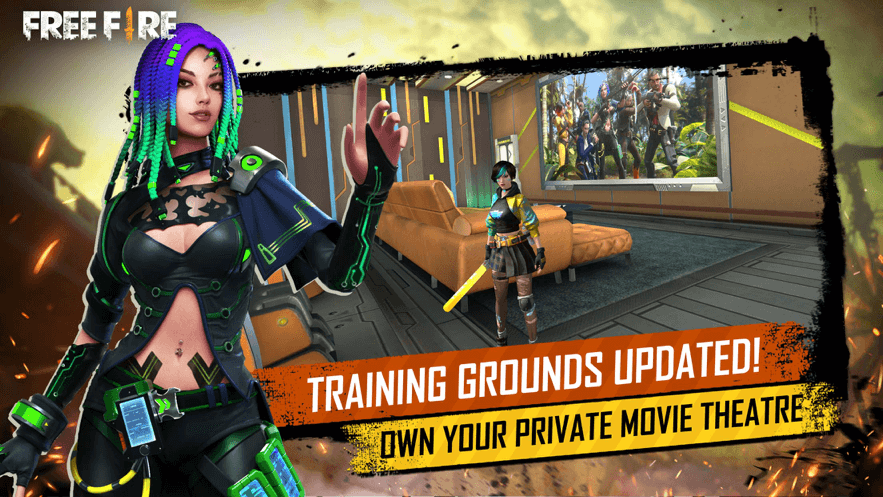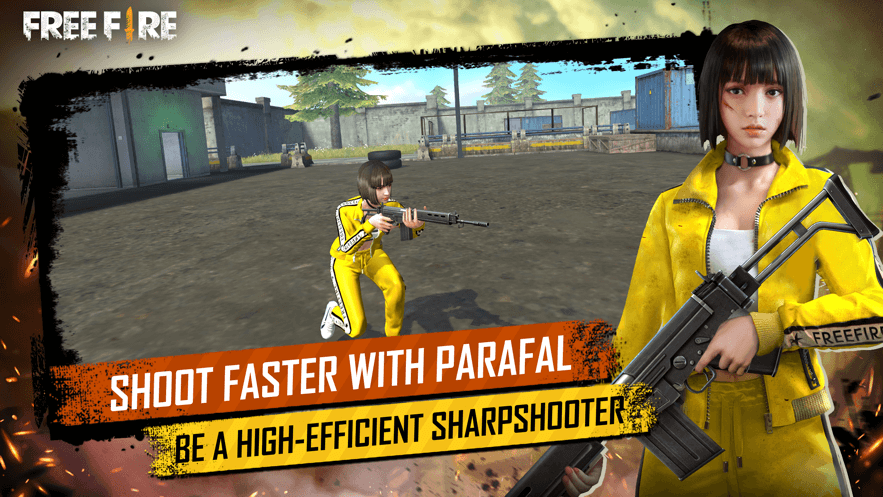 Get The Game
This game's download link redirects to App Store and Google Play, while the purchase link redirects to Amazon. Neither of the links contain malware nor viruses, please feel free to try it out!
Editors' Review
Garena Free Fire: New Age ©Copyright by FunGameShare, Do not Reproduce.
Are you any good at shooting? Or are you good at teamwork? If you're not interested in these things, do you enjoy exciting and exciting games? Maybe you still feel confused, I want to introduce you to Garena Free Fire-Illuminate, an action game developed by Garena International I.

The game is an entertaining and exciting game to battle with others, and the game has a large number of characters to choose from it. The weapons are rich and diverse, and players can collect weapons against players around the world, but also can collect a variety of sets in a hostile environment to shoot the enemy to survive, welcome interested friends to download try!
The rules of the game are straightforward to understand. It doesn't matter if you've never played an action game; there's a beginner guide video that helps players get started quickly when the game first starts to log in. Every 10 minutes, the game puts you on a remote island, where you compete with 49 players to see who will live to the end. So, please remember to seek safe survival is very important!
At the beginning of the game, you can choose several different maps. When you parachute into a corner of a map, you need to quickly find weapons, vehicles, and supplies with your bare hands and fight in all kinds of terrain. So, as I said before, strategy is as important as marksmanship. Players are free to choose the starting point of their parachutes and remain in the safety zone for as long as possible. Drive a car to explore a vast map, hide in the wild, or become invisible by doing push-ups under grass or crevices—Ambush, sniping, survival.
Game in full PVP mode, real-life pair-up real-time combat. Remember when I first asked you if you were a team player? In this game, whether you encounter electromagnetic attacks, resource collection, sneak attacks or burglaries desperate attacks, you need your teammates to cooperate and help each other.
This game is both leisure and depth, an average of only 10 minutes a game, picking up the mobile phone, the experience of intense excitement of the fun of living! Fast-paced 4v4 survival battle, control resources, enjoy the competition, easy to become a champion team!
The overall picture of the game is very smooth and of high quality. Easy-to-use controls and smooth graphics guarantee the best survival experience you will find on your mobile device to help you in immortality. Don't forget to wear headphones when you play the game. It will give you a better gaming experience. Each scene on the map looks like a real scene, and it's fun to play with. The game's playability is very high, mainly because the game scene is full of vitality.
Overall, I highly recommend this game, and there is no significant forced consumption in the game. The game picture quality is high, the background music conforms to the game atmosphere, letting the player have a decisive game experience. However, this game needs to have a strong sense of teamwork because this is a team game that requires a certain amount of game experience and strategy. The process can be tricky, but it can also test a player's Everything Changes. The game is also designed for mobile devices, with customizable controls and training modes. At this point, you're interested! Download it with your friends and have an excellent duel!
Description
Garena Free Fire is a battle royale type of desert island survival shooting game. The transport plane skimmed over the desert island, dozens of players parachuted freely, scattered on the desert island to survive, and as the electromagnetic crisis gradually approached, players had to find a way to survive. Whether driving a vehicle in the wilderness, or exploring opportunities for survival in a vast map, ambushes and snipers are about to happen. All players have only one goal: to live until they become the last survivor.
How To Play
Garena Free Fire is the ultimate survival shooting game available on mobile phones. Every 10 minutes the game will put you on an island, pitting with 49 other players, everyone seeking to survive. Here is an introduction to gameplay, modes and features:
[Survival shooting game in original form]
Search for weapons, stay in the safe zone, plunder the enemy, and be the last person standing. Along the way, get advanced airdrop supplies while avoiding attacks from other players.
[10 minutes, 50 players, epic survival, be kind and wait]
Fast and convenient gameplay-within 10 minutes, a new survivor will appear. Will you go beyond the call of duty and become the one under the glory?
[4-person team with in-game voice chat]
Create a squad that can accommodate up to 4 players, and establish contact with the squad at the first moment. Respond to the call of duty, lead your friends to victory and become the last team at the top.
[Conflict Team]
The fast-paced 4v4 game mode is now open! Manage your economy, buy weapons and defeat enemies!
Comment
You may like it.