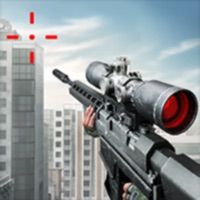 Sniper 3D: Gun Shooting Games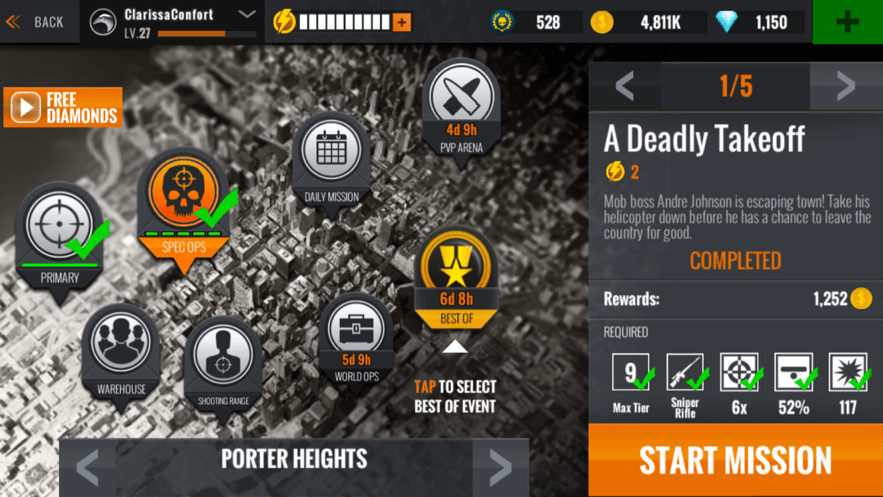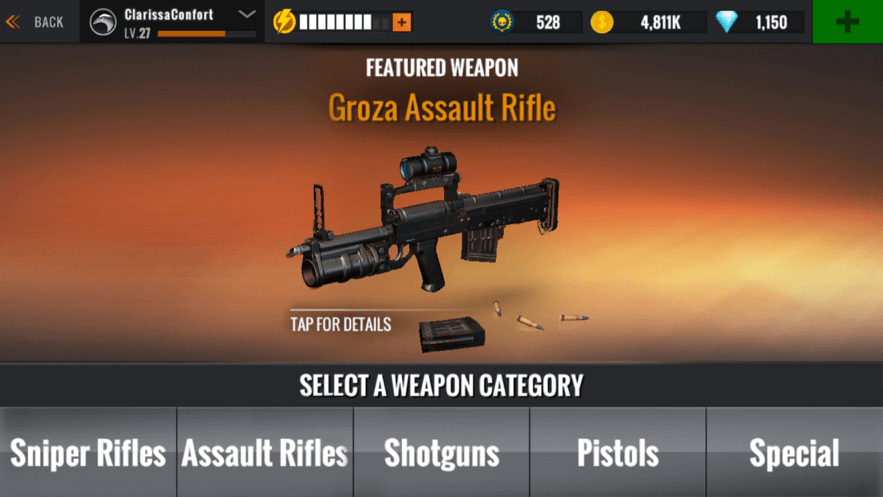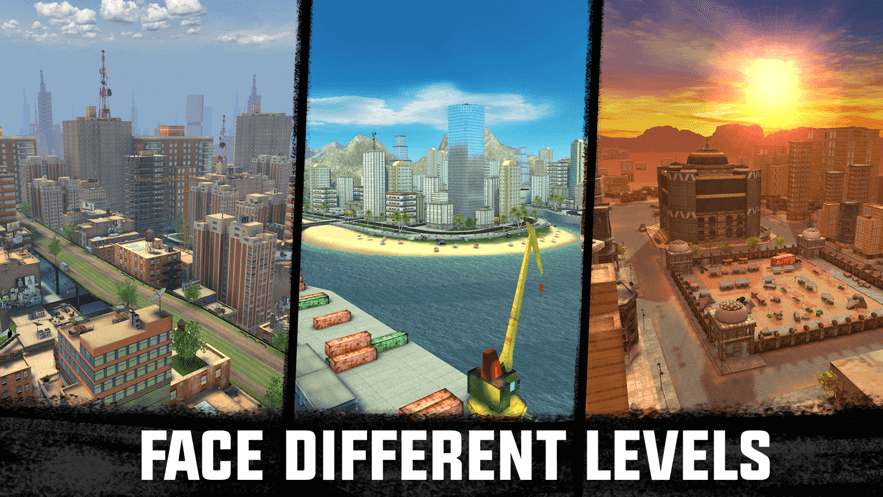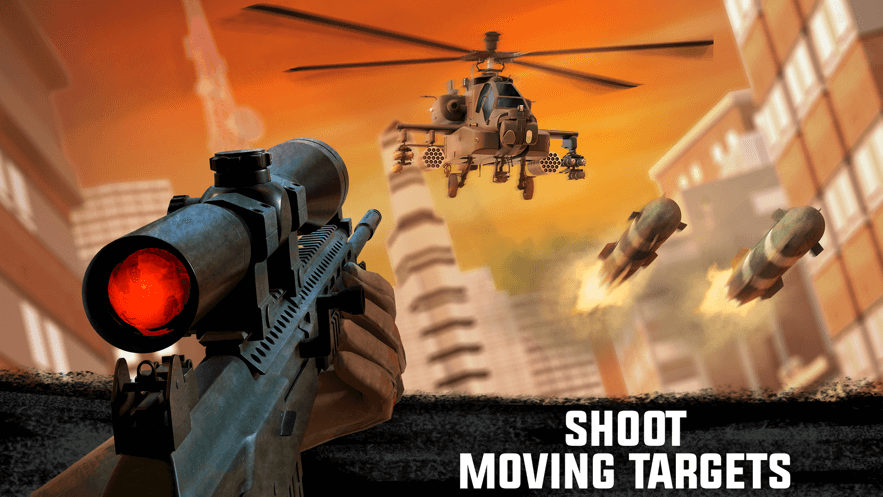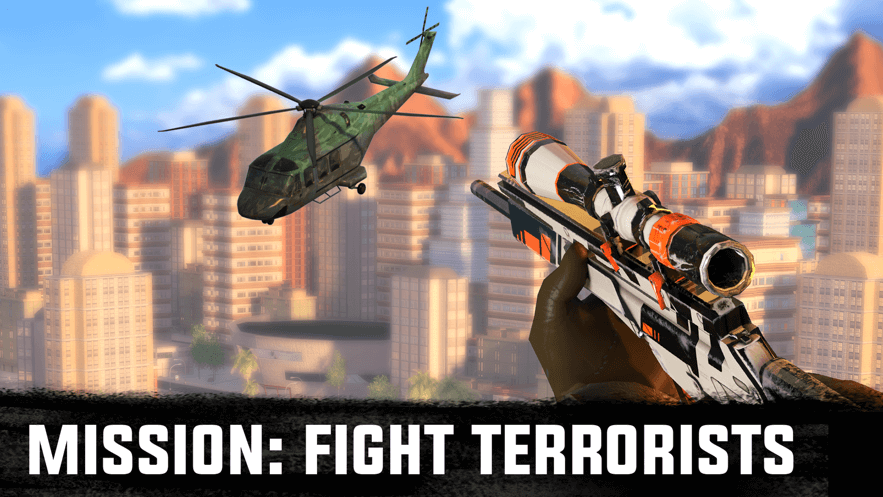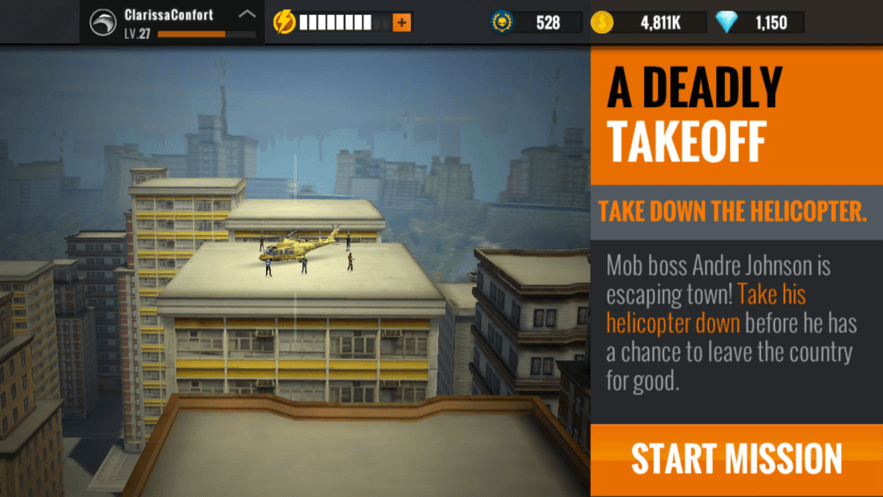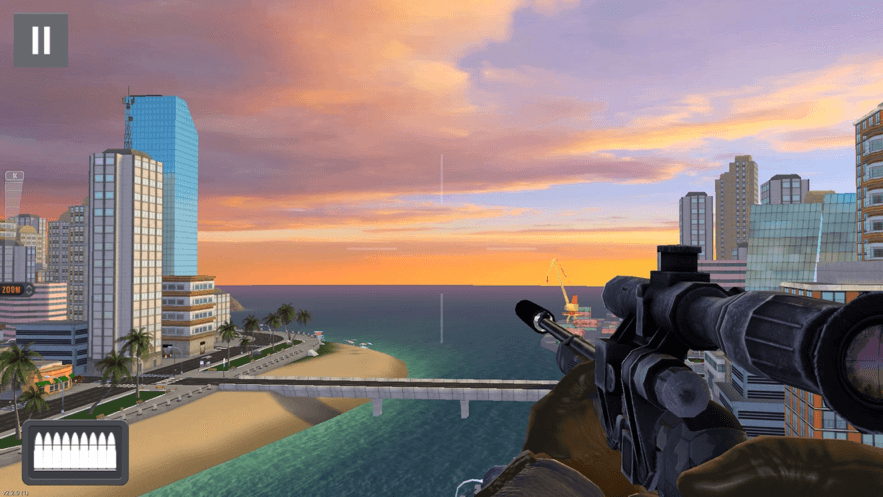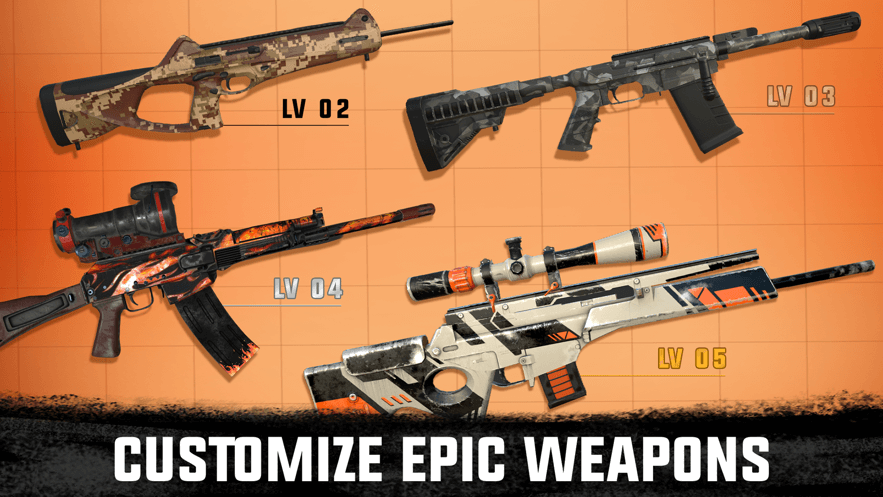 Get The Game
This game's download link redirects to App Store and Google Play, while the purchase link redirects to Amazon. Neither of the links contain malware nor viruses, please feel free to try it out!
Editors' Review
Sniper 3D: Gun Shooting Games is a Shooting game, developed and produced by Fun Games For Free, which was officially launched on 10 November, 2014 for Android and Apple platforms.
Sniper 3D: Gun Shooting Games is a level-based shooting game based on the backstory of a modern-day sniper agent, where you will play from a first-person perspective. In this game you become an excellent sniper and your task is to complete one long-range sniper kill after another. You'll have to master the various guns in the game and master some shooting techniques to complete each mission more perfectly. Do you have the confidence to complete one tough mission after another? Try it out!
The game is easy to play, you just need to swipe your finger on the screen and use the virtual buttons to aim and shoot. But don't think it's easy, although the game starts out low on difficulty and is very newbie friendly, as you progress through the number of levels, your sniping will become much more difficult. You'll need to master all the stats and manoeuvres to aim perfectly, while your target is always moving and you'll need to accurately determine where it's going to move next to get the kill. So you'll have to learn a variety of different shooting styles to execute each mission perfectly.
Sniper 3D: Gun Shooting Games is different from the usual shooter games in that it doesn't require any general combat skills, just the ability to snipe from a distance. This is great for me, who grew up with a variety of awesome sniper kills. The character and scene modelling is great, and the animated kill simulations are great, with an immersive feel to the sound effects. If you're a sniper fan like me, you'll want to give this game a try.
Description
Are you ready to have some fun? Download the best shooting game now for free!
Take your sniper rifle, aim and shoot the enemy. If you like war games or first-person shooting games, then you will definitely fall in love with this Sniper 3D: Gun Shooting Games, this is the most interesting and addictive shooting game in history!
Start hunting: fight global crime and become the supreme gunman.
Game features:
● Extremely realistic 3D graphics and cool animations
● Hundreds of exciting missions: always ready for new content
● Variety of weapons: experience hundreds of different sniper rifles, rifles and pistols!
● Free games: Fight terrorists in 21 incredible cities. Auxiliary police, police and army: they need your help!
● Limited time event: Kill more zombies and robots to get exclusive gifts! In this modern fighting game, you have to race against time, face off against real opponents, and prevent the outbreak of World War III
● The most popular game in history: Check out the comments left by our millions of players!
● Hunting games? bored! Start shooting real enemies instead of shooting deer, elephant, penguin, lion and other animals. Become a sniper, not a hunter.
Download this simulation shooting game for free now and don't miss the exciting new content that is updated regularly.
Sniper 3D: Gun Shooting Games presented by Fun Games For Free, enjoy this addictive sniper shooting game!
How To Play
In the Sniper 3D: Gun Shooting Games game, we play the role of a sniper, receive kill missions, complete missions in different locations, and then receive gold coins and experience rewards based on performance.
1. Customs clearance rules
There will be a task description before the start of each level. Read the task requirements carefully, especially the orange text is the key to the task. Generally, it will prompt the characteristics of the target character. If the wrong person is killed in the game, the task will fail.
2. Game operation
With two hands on the game screen, you can control the direction of the muzzle by flipping left and right and up and down, move to the vicinity of the target, and then use the sniper mirror on the right. The same operation can control the aiming lens, and you can shoot bullets by tapping the screen; in addition, you are used to using gravity. Controlling friends, you can change the operation mode in the Sniper 3D: Gun Shooting Games settings. If you hit the correct target, there will be a slow motion demonstration of the bullet shooting process.
Tips: The weapon we used in the early stage is low in stability. We must control the aiming direction in continuous fine-tuning. When the cross axis moves to the target body or head, you can click the screen immediately. If you hit the head, there will be extra reward.
Comment
You may like it.