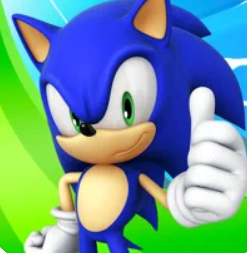 Sonic Dash - Endless Runner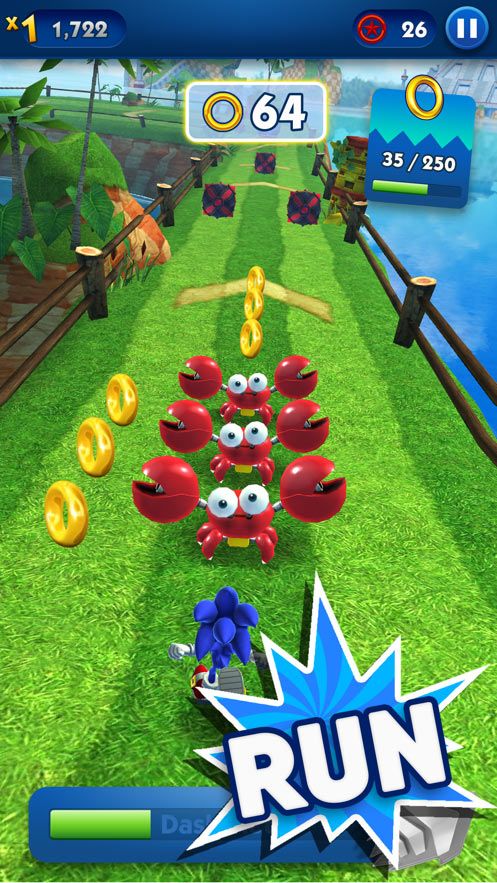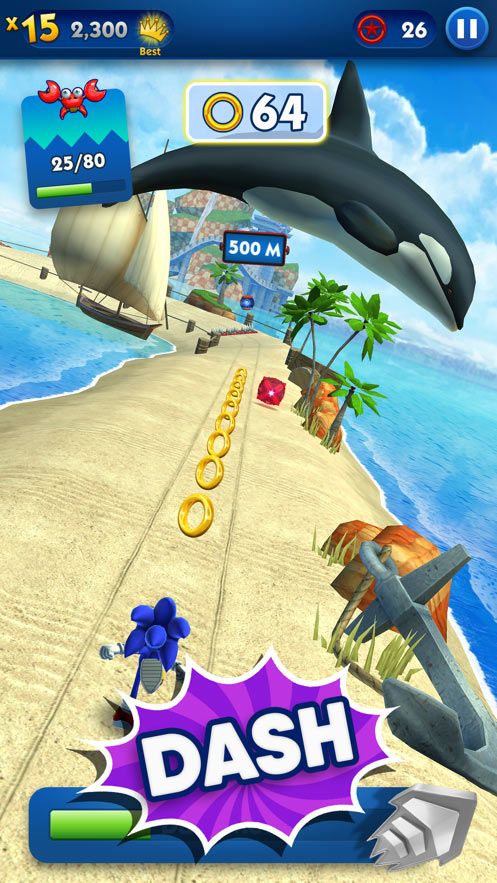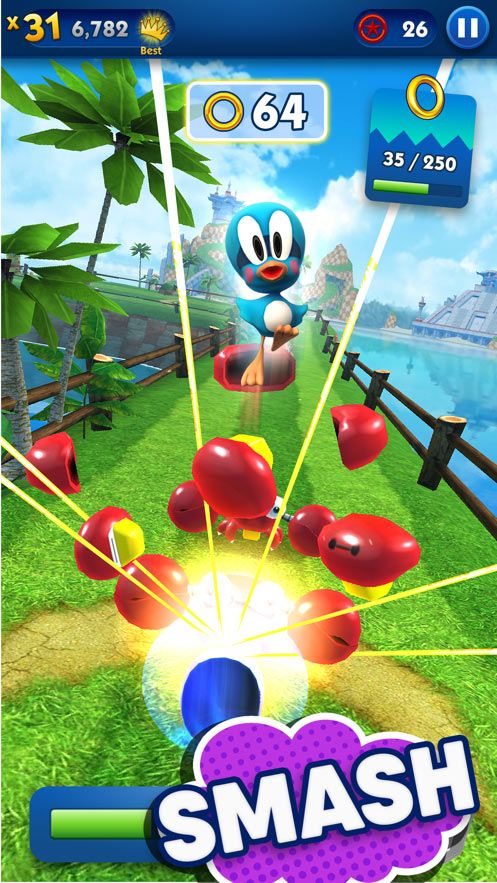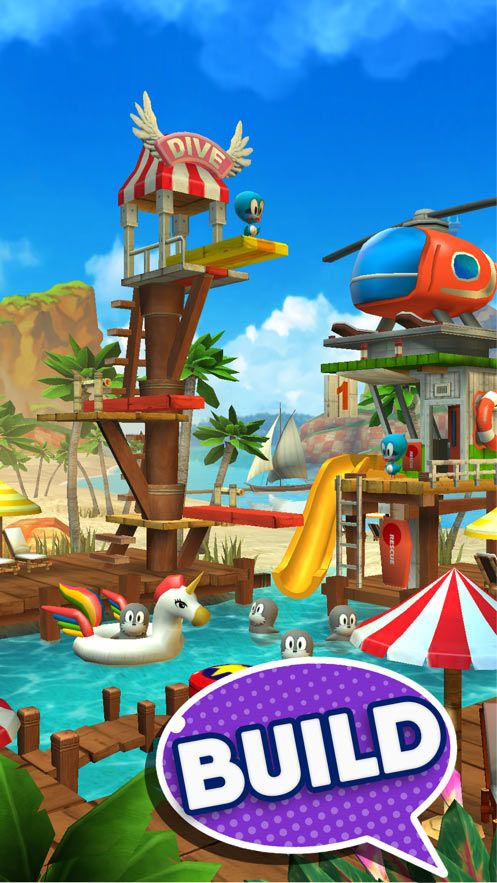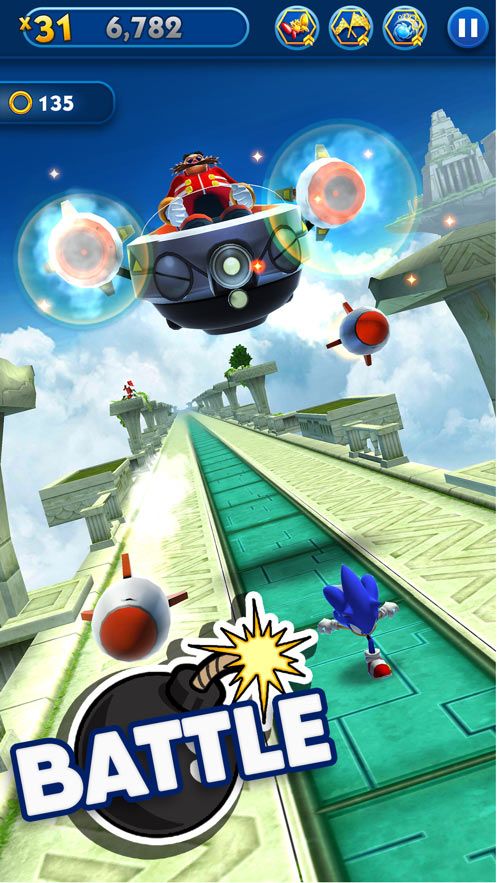 Get The Game
This game's download link redirects to App Store and Google Play, while the purchase link redirects to Amazon. Neither of the links contain malware nor viruses, please feel free to try it out!
Editors' Review
Sonic Dash - Endless Runner ©Copyright by FunGameShare, Do not Reproduce.
Come on, if you want to play fast games, you can't miss Sonic Dash - Endless Runner. I don't know what words to use to describe fast, but my lack of language doesn't mean the game is as bad as my language. In my opinion, Sonic Dash-Endless Runner is the odd one out in the parkour genre. What is Snoic? If you ask this question, you've been playing games for too long. But it doesn't matter, you don't need to know what Sonic is, but you should know that he's a hedgehog that doesn't stop sprinting, and that he sprints for a reason, as he likes to collect treasures in his way, or destroy everything in his path. Many people don't know what the charm of running and sprinting is. In fact, I think running is not a sport, but a way to relieve stress. The things you enjoy while running or sprinting, the feeling of being left behind, you can think of yourself as a warrior who keeps moving forward, while the real world struggles are behind. You don't have to stay in the same place, you have to keep running and letting go of all the negative things that are working against you. Sonic Dash - Endless Runner might be able to replace your running or sprint. The endless runner means its innate task is to move forward. I love the parkour genre, and Sonic Dash-Endless Runner features 3D graphics to capture the player's attention, which is a useful differentiating feature. You may be tired of watching boring graphics in other parkour games, but if you play Sonic Dash-Endless Runner, you'll find that you won't take your eyes off the screen easily. This is true and I wouldn't say this if I hadn't played.
According to Sonic's character, he is a smart runner. It doesn't run straight, which can be really annoying if you play for a long time and don't change your running form. So, there's a change in your running motion, I mean, There's a change in Sonic's running motion. The theme of Sonic Dash - Endless Runner's game is to make you run as Sonic in an extremely exaggerated 3D environment, and you have to use your fingers to control Sonic jump or spin when hitting obstacles. Your fingers are your steering wheel, and in this endless map, you must run. Of course you don't run aimlessly, you can collect rewards as gold to buy things. You can unlock some clever power-ups with these things. These are the items you collect to push yourself further. For example, one of my favorite props is the shield, which is indestructible. If your Sonic is wearing a shield, you don't need to fear obstacles in your path. Obstacles? I can smash it. I also like boosters, the game is already very fast, with boosters, you will be even faster. This feeling, I don't know, I don't know if you've ever driven on the freeway. I play Sonic Dash-Endless Runner like I'm in the driver's seat of a car on the freeway, with the windshield in front of me acting like my screen. That's too fast! I don't know if you and I can keep being attracted by this, but I must honestly write my ideas in the review.
Sonic Dash - Endless Runner not only runs, but also requires us to fight and boss. Faced with two big competitors, Sonic didn't go head-to-head with them, it used its speed and agility to play with them. I think it is unfair, but it is also a kind of fun.
Description
Sonic Dash-Endless Runner is a classic running game developed by SEGA. More than 1,000,000 players around the world are playing this thrilling game. So far, the game has been installed in more than 100 million installations. Although this is a very exciting game, it is very easy and interesting to play. It is an addictive and fun game.
Comment
You may like it.