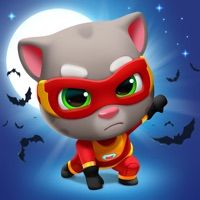 Talking Tom Hero Dash Run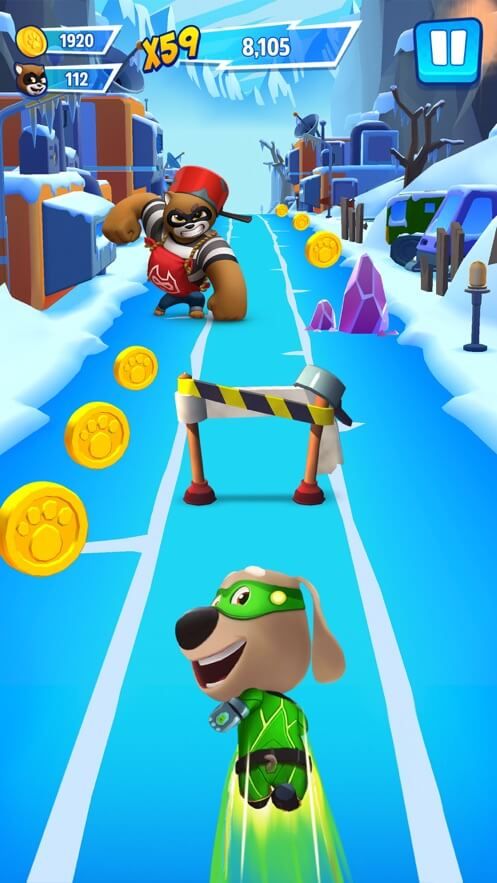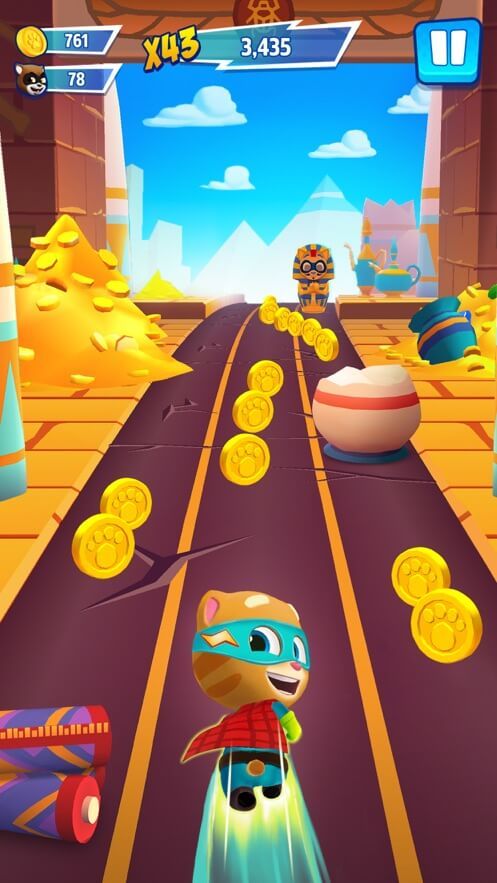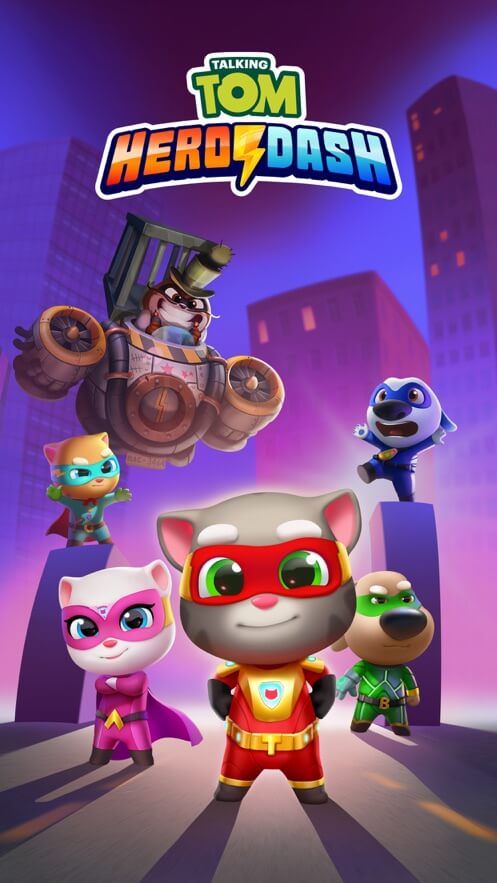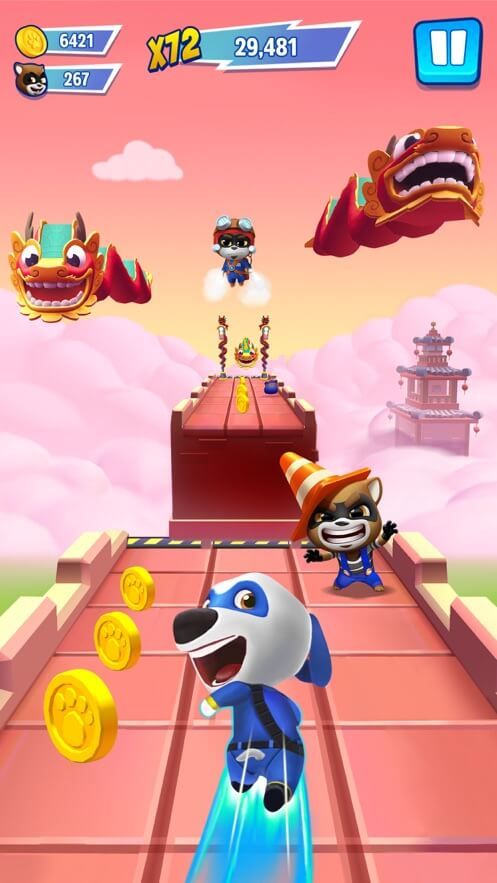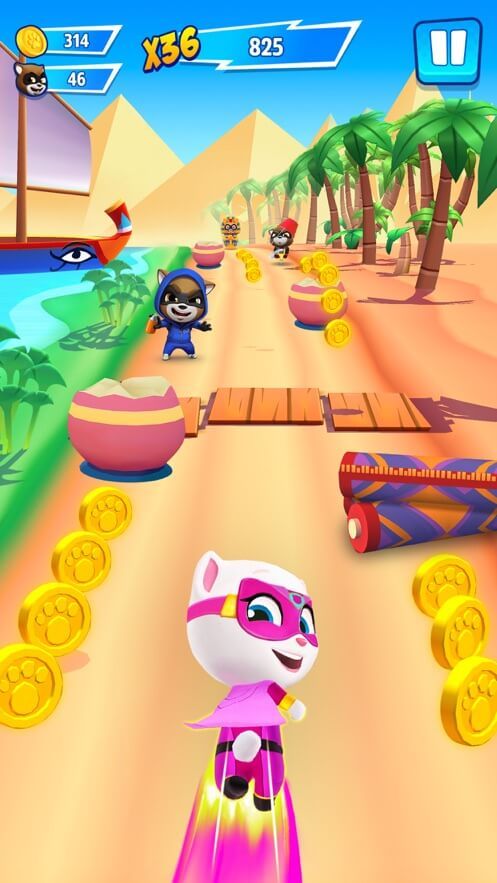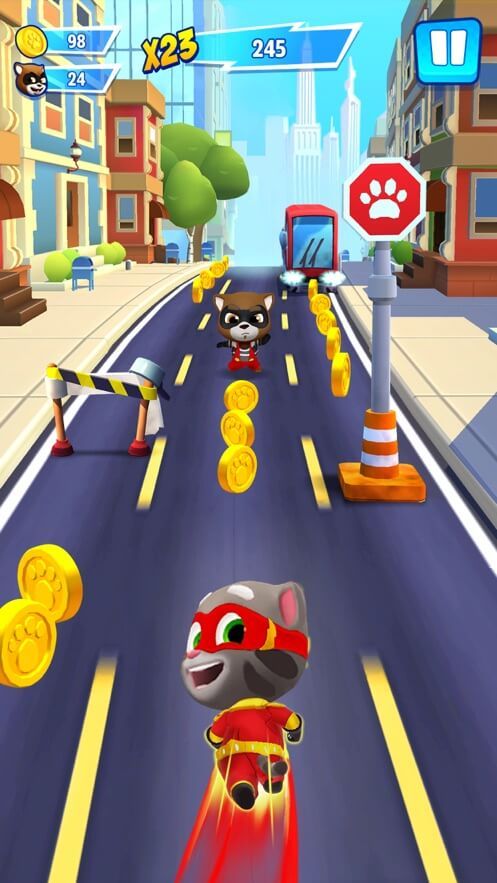 Get The Game
This game's download link redirects to App Store and Google Play, while the purchase link redirects to Amazon. Neither of the links contain malware nor viruses, please feel free to try it out!
Editors' Review
Talking Tom Hero Dash Run ©Copyright by FunGameShare, Do not Reproduce. By Lethe

Talking Tom Hero Dash Run is cute to explode casual parkour game, developed and produced by Outfit7 Limited, and officially launched on June 05, 2019, now version V2.9, support Android Apple dual platform.


I believe we will unconsciously turn up the corners of our mouths when we see the tomcat, because this character is too deep in the hearts of people, I remember the first time I saw it was a game called "talking tomcat" inside. At that time, the game was very hot and interesting, and left a very deep impression on me. This time it's still the same tomcat, but it's no longer the funny cat that talks like you on the screen, it's become a parkour warrior on the street. How about it, is not impatient to want to adventure with the tomcat?


Talking Tom Hero Dash Run in which you only need to swipe on the screen to control the movement of the tomcat, collect gold coins and avoid all kinds of obstacles on the road is your main task, in addition to you have to defeat the terrible raccoon gang, bravely defeat them you will get a lot of extra rewards. When you defeat the raccoon boss you can also unlock other characters, which will make your game experience richer.


The feeling I got from this game is just relaxed and enjoyable. I admit that it was the tomcat character that made me curious about the game, but I was really surprised by its playful and cute character art and comfortable and pleasant gameplay experience. Bringing equipment to the character makes the game add a lot of personality to me. The game setting of defeating the villain to save the world also gave me a sense of accomplishment. Don't hesitate brother, let's explore the city, the tropical beach, the Egyptian desert and the mysterious ancient Chinese city with Tom Cat!
Description
Talking Tom Hero Dash Run Game is a running game developed by Outfit 7 Limited. This is definitely one of the most fun endless runner games! You can join Talking Tom and his heroic friends on a mission to run, get gold and rebuild the world! Playing this new action game will make anyone a true superhero!
This is a very cute and exciting running game.In this fun game, each running world is a unique adventure.
How To Play
You can dash and leap between rooftops, swing on cranes, and run along cruise ships, but they need to watch out for swimming pools!


* DEFEATING RACCOON GANGS: Besides collecting gold coins and avoiding obstacles, hitting raccoons will earn players some extra rewards!
* RACCOON BOSS FIGHTS: Players can unlock Talking Angela, Talking Hank, Talking Ben, and Talking Ginger by saving them in action-packed Raccoon Boss fights!
* RUNNING THROUGH AWESOME WORLDS: Players will fight the raccoons among skyscrapers, alongside tropical surf beaches, through Chinese-inspired villages, and in mysterious desert temples.
* UNLOCKING SUPERHERO OUTFITS: Players can unlock heroic runner outfits piece by piece and customize each superhero. Dashing!
Comment
You may like it.