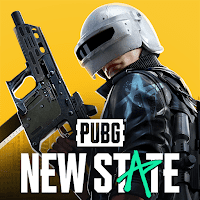 PUBG: NEW STATE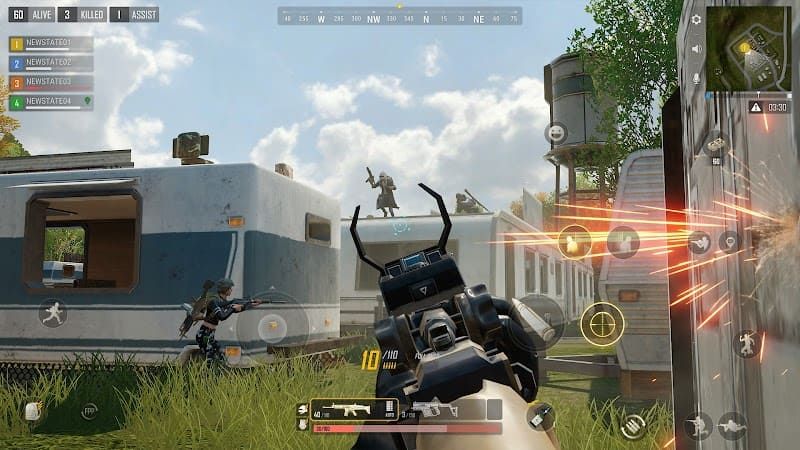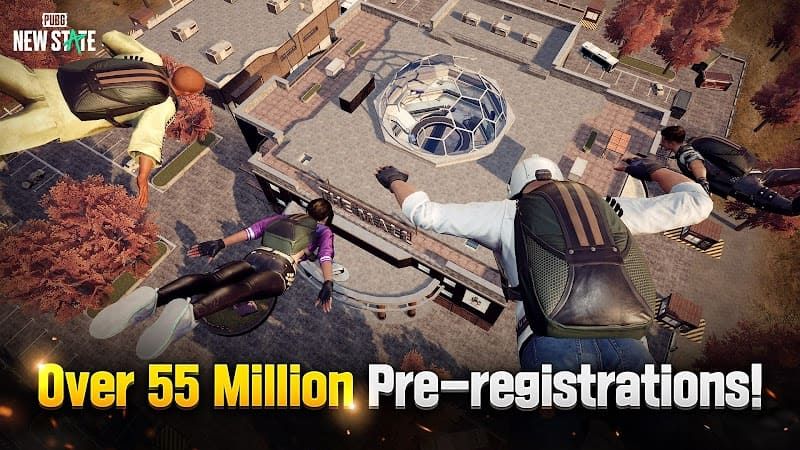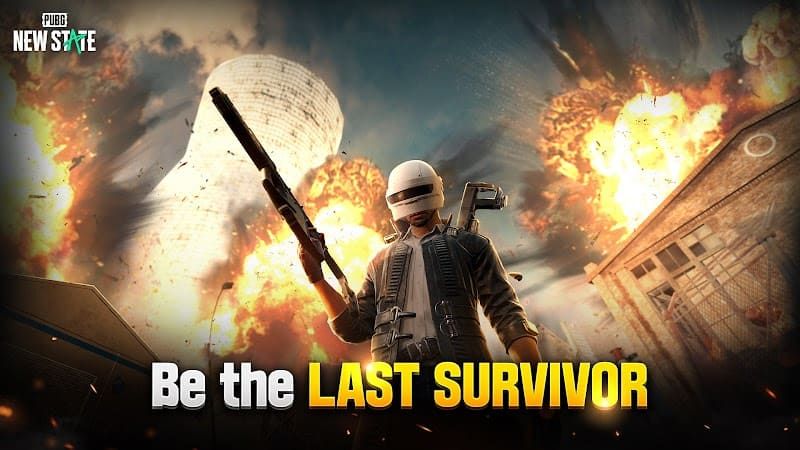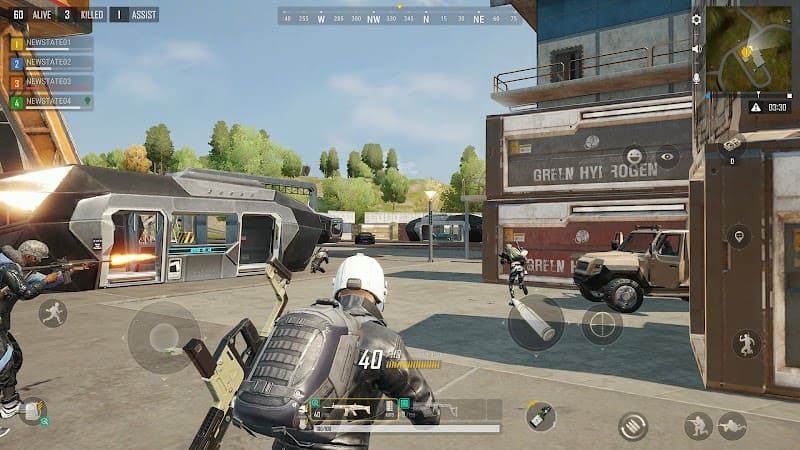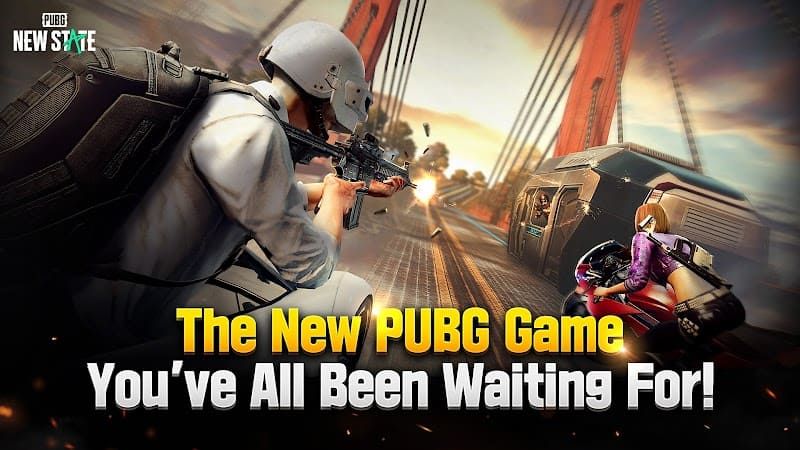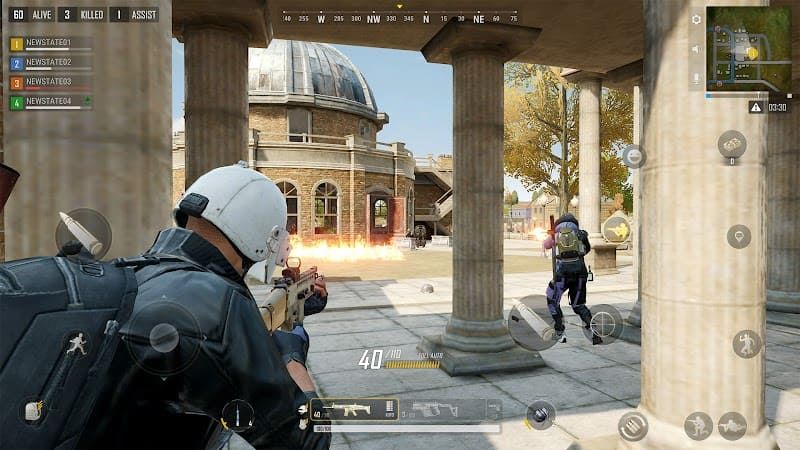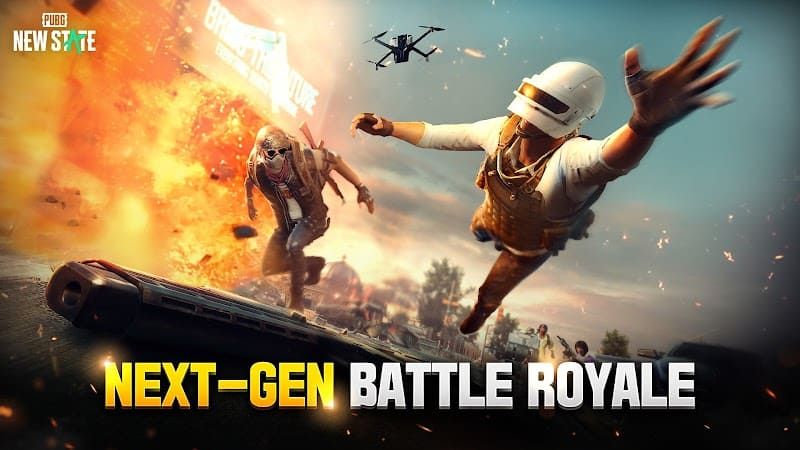 Get The Game
This game's download link redirects to App Store and Google Play, while the purchase link redirects to Amazon. Neither of the links contain malware nor viruses, please feel free to try it out!
Editors' Review
PUBG: NEW STATE ©Copyright by FunGameShare, Do not Reproduce.
Developed by PUBG Studios and published by Krafton, PUBG: NEW STATE is a fantastic video game for an online battle royale. Since New State was released in November 2021, worldwide, it has made a hit. Players can enjoy it on both iOS and Android systems.
Well-designed scenes and excellent audio effects. Its ultra-realistic graphics provide users with an authentic feeling and experience. A new map called Troi, with an 8x8km scale, has a very large area with lots of rivers, trees, and built-up areas. Developers apply cutting-edge rendering technology to achieve pictures beyond the limits of mobile phones, creating more exquisite and realistic buildings, game scenes, and intense gun battles. The costumes and equipment of the characters in the game are carefully crafted. Props including helmets, pistols, and other weapons have realistic physical texture, which makes players more immersive into the fighting. A thrilling explosion sound can be heard, When the player uses tools such as grenade bombs to cause a large-scale destroy.
Customize weapons at your will. Players can customize their weapons according to their needs. They must collect custom kits from various places in the game map and can customize their weapons. Players can buy weapon customization kits in the Drone Shop, and drones can deliver weapons like deployable shield and customization kit
and energy supplements such as gas can and EV battery to you. These toolkits can help players convert weapons to beast mode and defeat opponents more easily by shooting.
The best part about multiplayer games is playing with friends, which increases social interactions. Jokes and emergency notice appears in the chatting boxes from time to time, making players so involved into the game process. Moreover, players can communicate with people from other countries and honed their skills. You can add as many friends as you want, but keep in mind that you can only team up with up to three other players at a time. Then you can take the lead and assign the tasks to pursue the shared goals-surviving from the battle and get the champion.
By the way, totally free installation is provided for PUBG lovers worldwide. Any game fan can download it and experience the game. Updated mechanics and features, I can't wait to try them out in-game!
Compared with some mobile games such as Text or die, this game has a rather high threshold for novice players. Players have to earn the money to purchase the equipment or collect their weapons during the process with strategic fighting.
Like its predecessor, PUBG: New State is full of in-app purchases so that players may spend quite a lot on the accessories, skins, weapons, and future expansions. Thus, this game is not recommendable for kids or youngers who may not afford it.
Age Rating is over 12, namely, users who are 12 years old can have a try, since there will be some scenes full of blood and violence, which may cause damage to mental health. Innocent kids may get hurt from them. Those guys who want to relieve stress may be disappointed because the tense and competitive environment renders you a feeling of scare and nervousness.
It is a brand new PUBG game with multiple players and only one team can live from battle royale. Within the first day of its launch, PUBG: New State has received an impressive 1 million downloads worldwide and could be regarded as one of the most iconic escape games in game history. For new comers, I strongly suggest you guys land in the places where it is possible to find gear, and you'll need them to survive later.
Description
PUBG: New State, a new game in the Jedi survival genre developed by the Korean company Krafton, was officially released on November 11, debuting on the Google Play store. According to the Google Play Store, the game has already exceeded 10 million downloads worldwide.
How To Play
PUBG: New State plays similarly to PUBG MOBILE: RESISTANCE and others, with firearms as the main weapon and a map that supports 100 people playing together until one person or a team is left. In the course of the game, players can modify weapons, change design patterns, add grenade launchers, etc. in addition to inheriting previous helmets, shields, carriers, etc. GrandTheftAutoV is an open-world character action game that restores an entire American city, and players are free to do what they want in the game. although the game has main quests, you are completely You can not do, everything depends on your will.
Comment
You may like it.