Police Car Chase Cop Simulator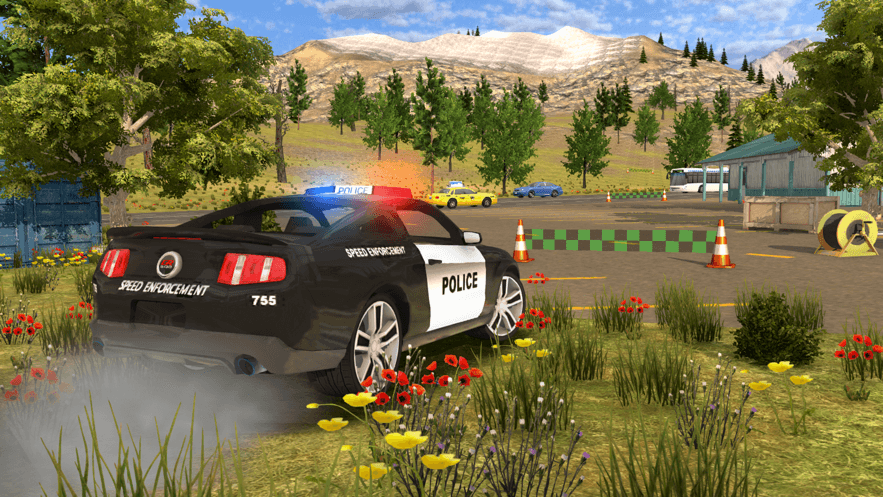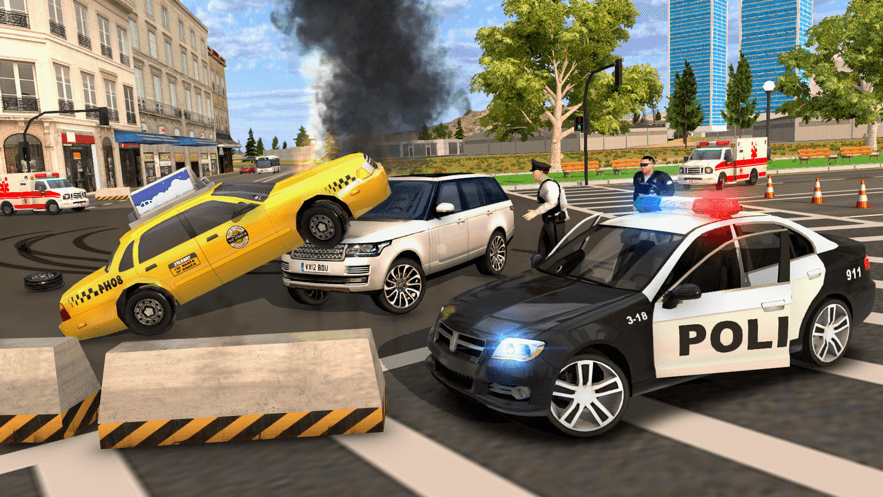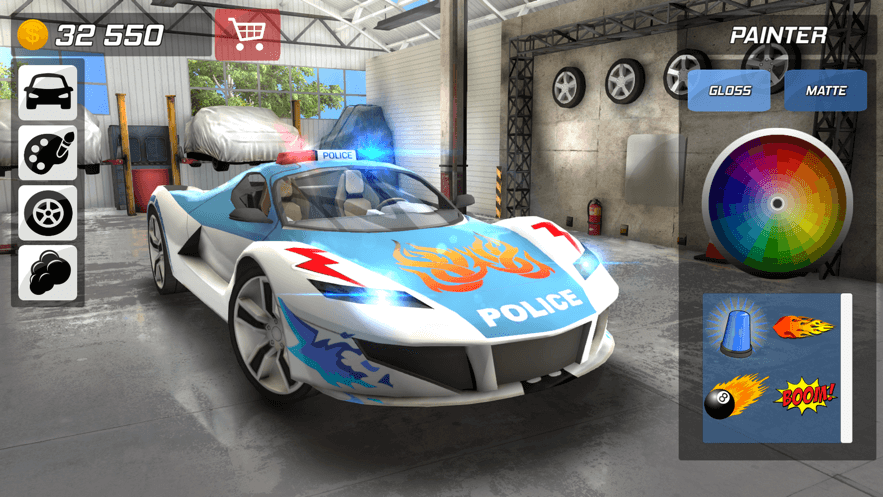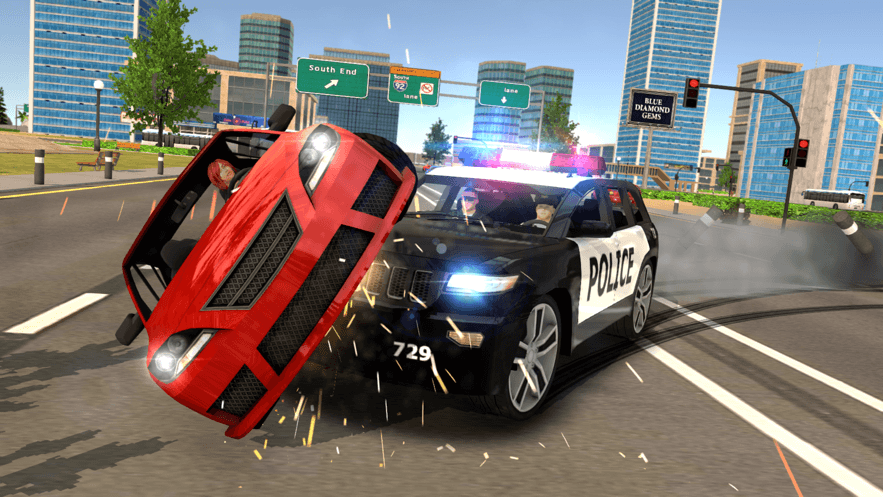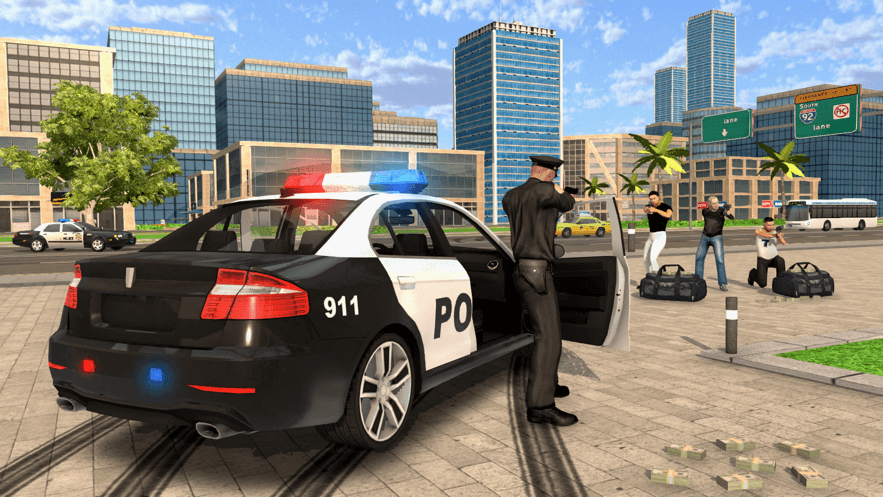 Get The Game
IOS
This game's download link redirects to App Store and Google Play, while the purchase link redirects to Amazon. Neither of the links contain malware nor viruses, please feel free to try it out!
Editors' Review
Police Car Chase Cop Simulator ©Copyright by FunGameShare, Do not Reproduce.
Pure car chases are always a way to ignite your passion, and I've found that the games that women enjoy are the ones that are more gentle, where they can feel the same sense of accomplishment. Men, on the other hand, prefer games that are exciting and action-packed. This may be because there are innate differences between men and women, but it should also be noted that the love of games for both men and women cannot be explained. Like car games, you can't explain why I'm addicted to them in any way, but it happens in every aspect of everyday life. The game I recommend is called Police Car Chase Cop Simulator. Once you see the name, you will know what the game is about. In this city, you are a police officer chasing down a target on the road. You don't need to shoot or assassinate your criminal, you just need to try to stop him with your police car. I would like to use this review to discuss the advantages of Police Car Chase Cop Simulator from several aspects. I hope you will like this review and this game after reading it.
First, the most important thing I should mention is that Police Car Chase Cop Simulator is a free game. The point is, the game promises no extra fees, and you can get some satisfaction by spending a little time downloading the Police Car Chase Cop Simulator without spending a penny. Of course, some people are bound to wonder if Police Car Chase Cop Simulator is a game that isn't very playable if it's free. I can't speak for everyone on this point, but I agree with the playability of Police Car Chase Cop Simulator. The reason for this is that you can see the obvious level badge upgrade system in the game. In this game, there are 12 level badges available and you can advance your level by doing different tasks. You don't get bored easily, and that's what keeps you going. You'll find yourself being chased for all sorts of different reasons, for drunk driving, speeding, running red lights. In fact, the above illegal behavior is very normal, these things even you and I are very common, maybe there are some between us also do such things, I think we should be alert, otherwise there will be a police car to chase us one day. When I was playing Police Car Chase Cop Simulator and saw an outrageous Chase to catch a stolen Car, I thought it was almost black humor. You know, a lot of people know that they like to play violent games, where they are Car thieves, and in a Police Car Chase Cop Simulator, where you are being chased by the Police. So I would like to urge you to abide by the law and not to substitute the views and ideologies of violent games into real life.
I think the Car system of Police Car Chase Cop Simulator has done a good job, you can choose a large number of types of cars in this game, but this is not the biggest feature of Police Car Chase Cop Simulator. One of the things I'd like to praise about this game is the dynamic drift camera Angle. This is how you can appreciate the reaction of your excellent driving skills in the chase, and you can control how many times you want in this camera playback force. Trust the quality of Police Car Chase Cop Simulator, you won't see any lag playback in this game. This game is really GOAT!
Description
Take control of some amazing police cars (speed car, SUV and 4x4) in a huge driving environment ready to explore, with a big city, forests, canyons, hills and mountains : more than 16 km² of area and 30 km of roads !
Drive in a whole city and arrest the bad drivers who have committed an offence.
Complete tons of unique missions to become the best policer in the city and get the highest ranked badge !
12 ranked badge available !
How To Play
!! Police Car Chase - Cop Simulator contains unlimited free levels !!
It is the latest and one of the best police car simulators!
Different reason of infractions :
- Dead drunk driving
- Speeding
- Running a red light
- Stolen car
Make your choice between city cars, offroad cars, and speed cars.
Customize them with brush and decals, then change tire, wheel, smoke colors, and more...
Example of missions to increase your rank, and get the 12th ranked badge :
- Chase and arrest bad drivers
- Drive fast car with no limit speed
- Arrest bank's robber
- Protect and escort the president
- Go to the airplane accident and the cars accidents to help victims
Drive in a whole city with realistic and intense traffic, and try 8 tracks to pull off super high speed.
Complete tons of missions to become a professional driver and a good cop !
The city is very big with real traffic cars, buildings, houses, bridges and traffic lights.
Drive around and see the sights like rivers and lakes, an ancient Japanese temple, airport with other aircrafts and planes, secluded houses and farms, ruins, a camping place, and more...
The road system are also very dense, from highways and 2x2 lanes, to very small road of mountains, with hill climb.
Comment
You may like it.