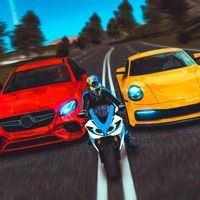 Real Driving Sim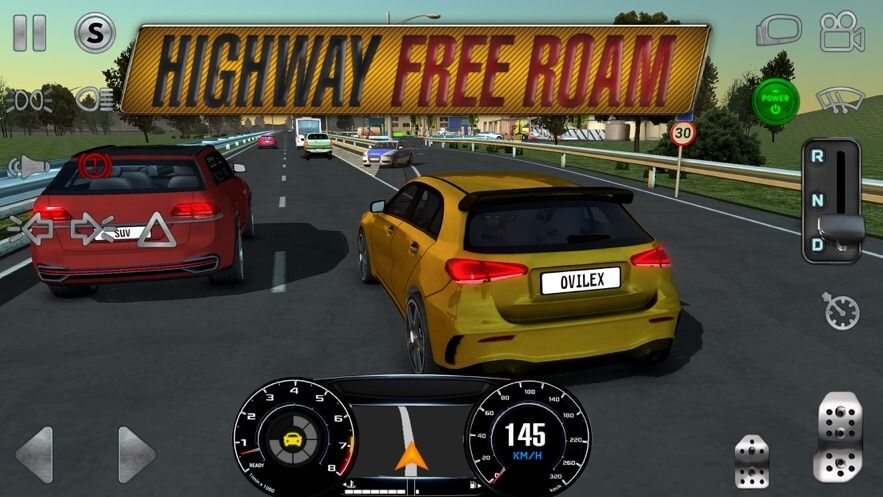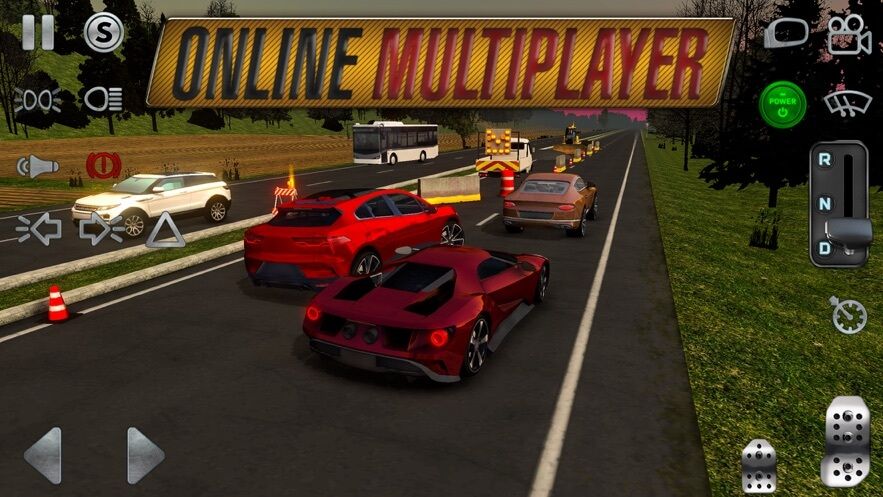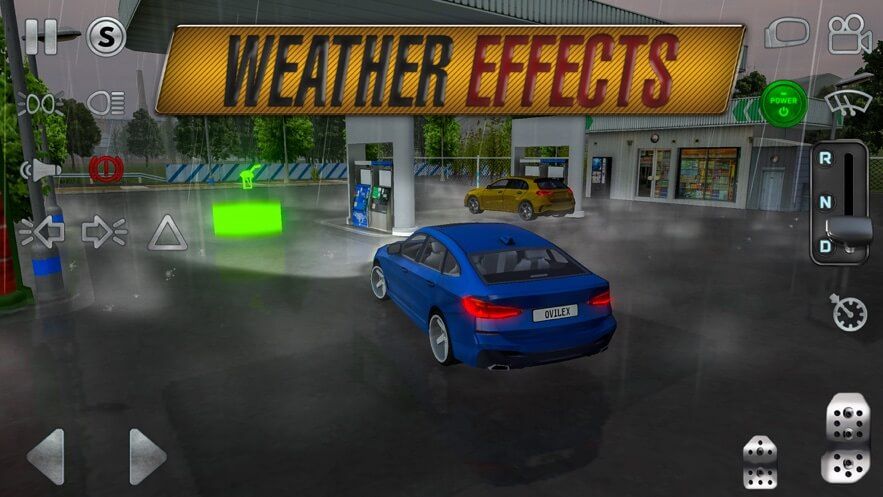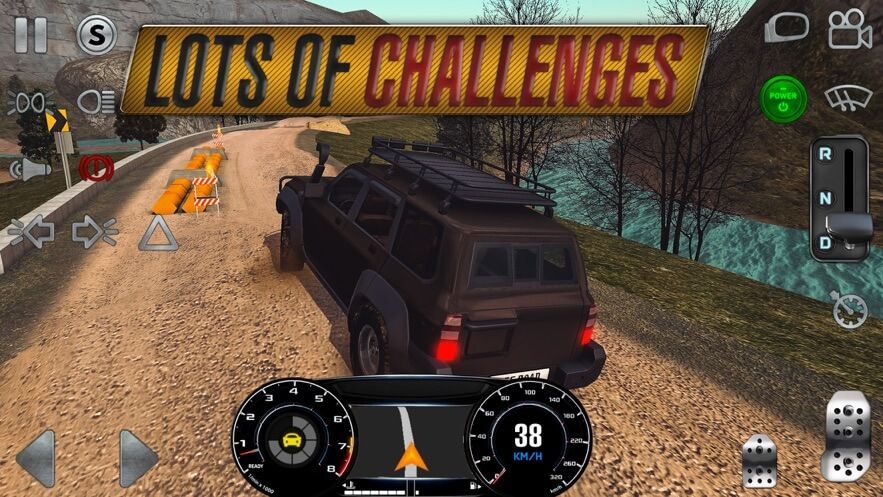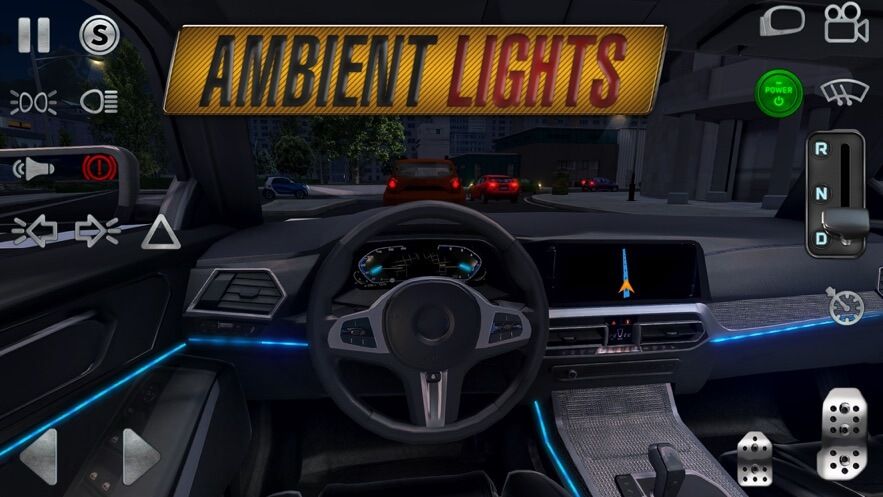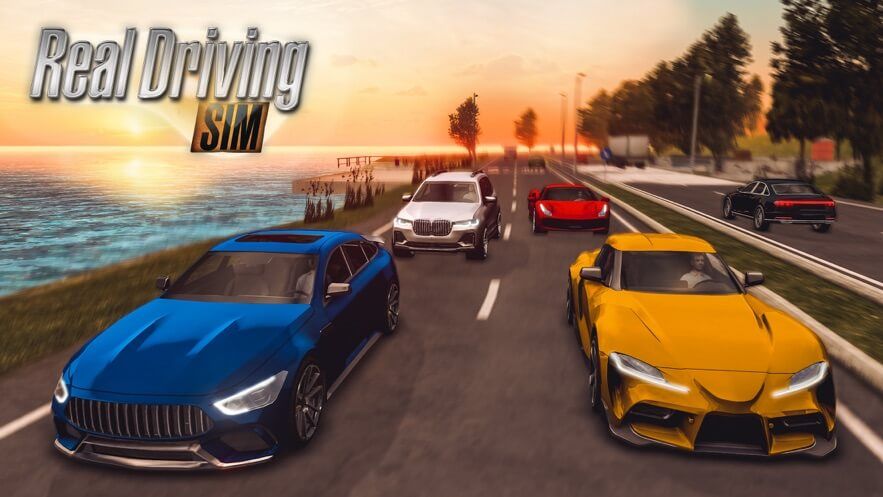 Get The Game
This game's download link redirects to App Store and Google Play, while the purchase link redirects to Amazon. Neither of the links contain malware nor viruses, please feel free to try it out!
Editors' Review
Real Driving Sim ©Copyright by FunGameShare, Do not Reproduce.
Real Driving Sim is a free open world racing simulator game produced by Ovidiu Pop. The game enables players to operate various cars and pave the road by claiming victory in all kinds of car races. If you love cars, then this game is perfect for you – there are over 100 vehicles to choose from, including civilian cars, supercars, off roads, SUVs, sedans, and more. What's even more impressive is that all the cars have cool engine sounds and realistic interiors, making the driving simulation experience more authentic.
Boasting a huge open-world map to explore, the game is designed to give you the most realistic, diverse and interesting driving simulation on your mobile devices. You can feel free to explore the roads of over 20 cities with various climates, such as snow, rain, sun, etc. To prove your top-notch driving skills, you can take on a variety of challenges in various different road conditions, including Highways, Cities, Mountain, Deserts, Snow, and more.
In addition, the game is the best driving simulator that features tons of challenges to complete, such as racing, high speed driving, no damage challenge, consumption challenge, and many more, in which you can show off your great driving skills. An Online Multiplayer mode is also available, offering players chances to compete with friends or drivers from all over the world.
On Jun. 22, 2021, the Real Driving Sim team released a new version, in which players can enjoy the game with a higher quality graphics. There are also some new cars with cooler sounds, special offers, and some daily rewards available. Get this game for free on iOS AppStore and Google Play now, and start experiencing realistic driving!
Pros and Cons
Pros
The Real Driving Sim, featuring realistic sounds and visual car damage, can provide players with the most realistic experience of driving a real car.
The game's content is incredibly rich. Players can choose from over 100 vehicles, maps of more than 20 cities, tons of driving terrains, different game modes and tracks, and more, according to their preference.
Mobile's graphics is remarkable, which contains realistic visual and mechanical damage on vehicles, dynamic weather system, realistic car interiors… In a word, the game offers the player a near-realistic driving experience without having to ride a car.
The game has a satisfactory effect in terms of detailed portrayal. For example, you need to steer the in-game vehicle as if you were driving a real car, which means that you need to operate the gas, brake pedals, the fuel gauge, the turn signals and even the windshield wipers.
The new engine sounds, including crackles and super downshift sounds, make driving sims cooler.
Cons
The game sometimes crashes, which can affect the gaming experience.
Some players encounter a black loading screen that locks them out of the game.
Game Review
Some people may wonder if this game will bring enough fun to the players. After all, it doesn't seem to be much different from driving a real car. But that's exactly the fun of it - imagine you don't have to take the risk of driving a real car, don't have to spend a penny to be able to drive all kinds of luxury cars, and don't even need a driver's license to be able to drive on the road at will - how exciting is that! Therefore, the game is a perfect choice for those who liking driving sims.
Description
Do you love cars? Real Driving Sim is the best driving simulator that features more than 80 vehicles and a huge open-world map to explore. A big selection of vehicles is waiting for you: sedans, supercars, off roaders, SUVs and more, with realistic engine sounds and accurate interiors! Drive across Europe, complete many challenges like racing, consumption challenge, high speed driving, no damage challenge and many more! Compete with your friends in the Online Multiplayer mode!
How To Play
• Huge Vehicle Selection
• Open World Map with over 20 cities
• Highways, Deserts, Snow, Mountain and Cities
• Realistic Controls (tilt steering, buttons or virtual steering wheel)
• Manual Transmission with H-Shifter and Clutch
• New Engine Sounds with crackles and super downshift sounds!
• Lots of challenges to complete
• Multiplayer Mode and Career Mode
• Visual and mechanical damage on vehicles
• Next Gen Dynamic Weather System (snow, rain, sun...)
• Drag Tracks and Racing Tracks available!
• Exterior and Engine tuning available!
Comment
You may like it.