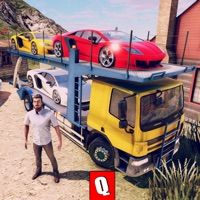 John: Truck Car Transport Sim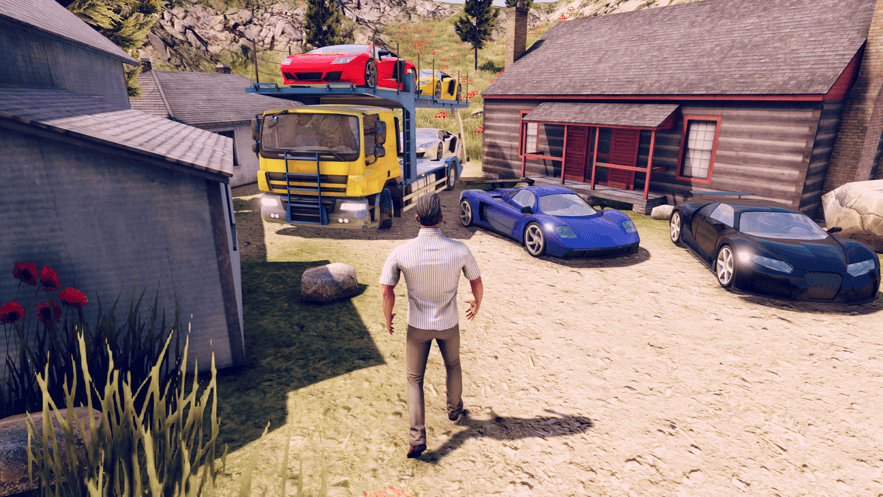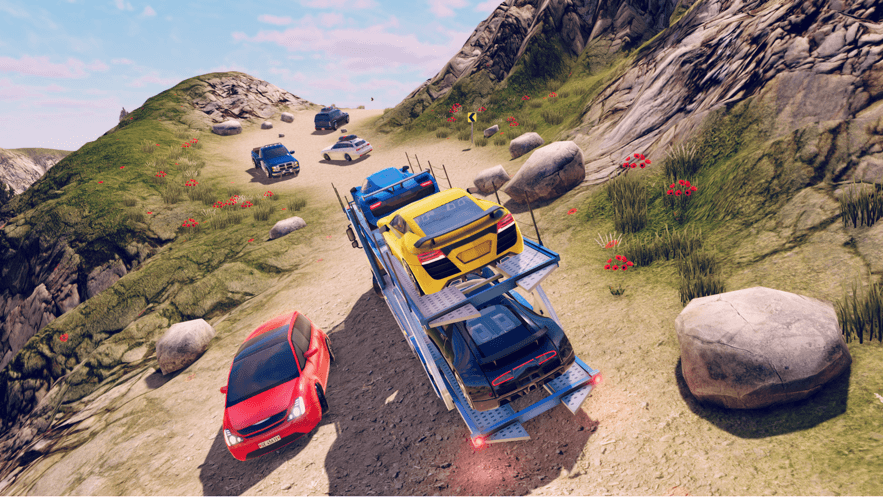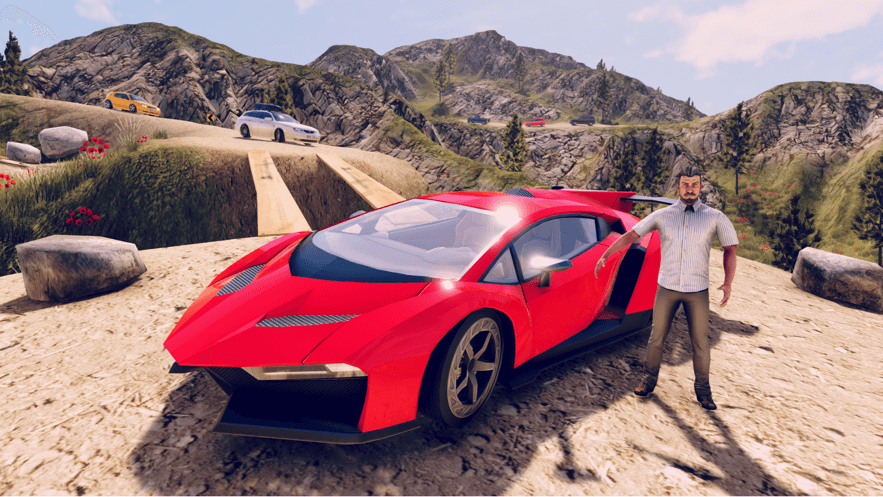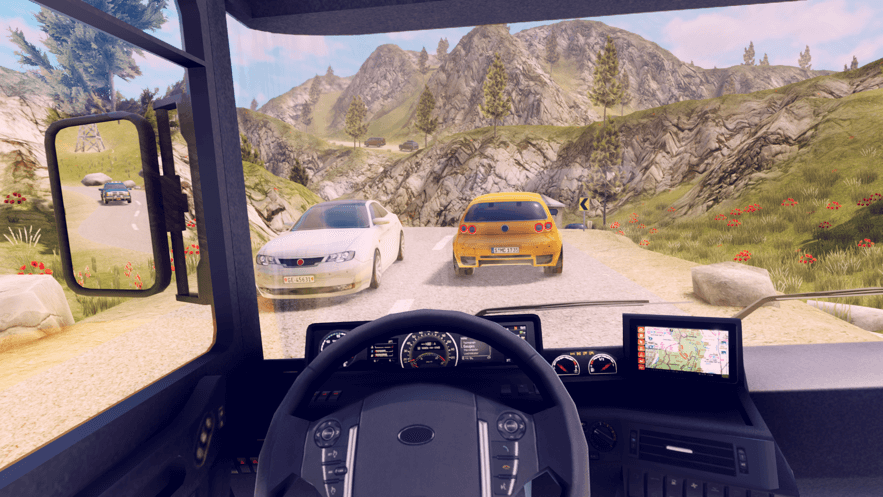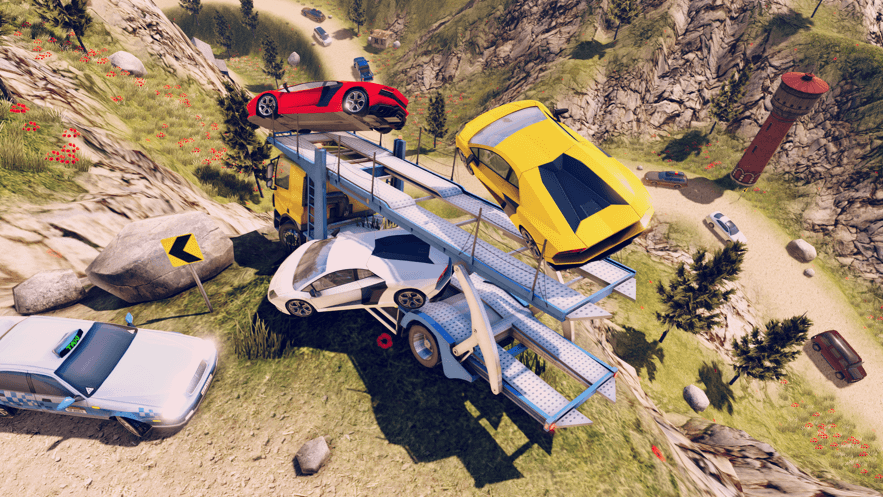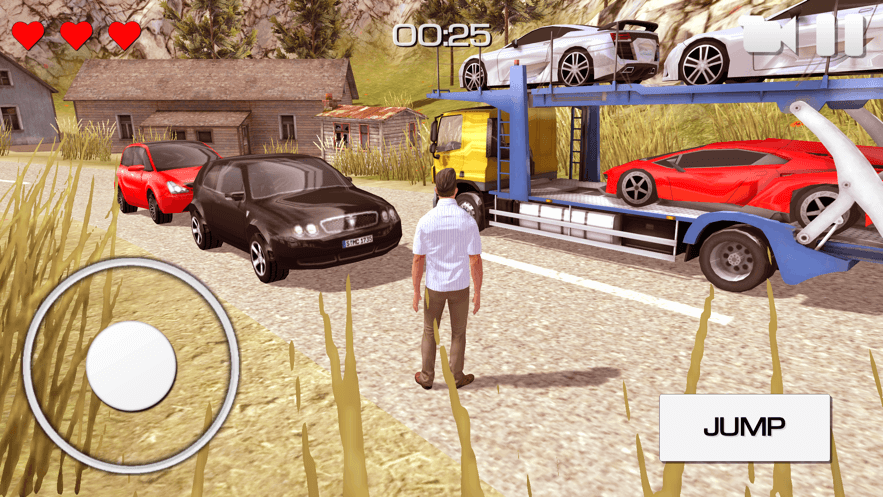 Get The Game
This game's download link redirects to App Store and Google Play, while the purchase link redirects to Amazon. Neither of the links contain malware nor viruses, please feel free to try it out!
Editors' Review
John: Truck Car Transport Sim ©Copyright by FunGameShare, Do not Reproduce.
Do you know how to drive? How's your driving? Do you like simulation games? I want to introduce you to an exciting driving game if you fit all three. I think if you like driving, then you will like this game. The game called John: Truck Car Transport Sim was developed by Qckmob.
It is a simulation of natural elements to create a mobile driving game, and you need to bring a truck driver through the transport of goods to earn gold coins to buy a new car! In the game, you will play a truck driver named John Johan, and you will transport a large number of vehicles on the road. The game is over once a car crash or goes off the road and damages your transport goods. Make money on transportation and buy a new car! When you enter the game, you will find that this is an exemplary screen casual simulation game. In the game, you need to drive the truck to the designated place, complete the task, and buy a better truck. The most important thing is not to crash on the road do not hit obstacles; out of the street outside, the game will be over.
The game screen is exquisite, 3D style driving freedom is high. You have a choice of trucks, as long as you get the job done. Authentic driving experience, all kinds of rough terrain for you to challenge. John: the Truck Car Transport SIM is a unique simulation of driving Transport Car game will give you a different experience, exquisite game screen, a rich choice of trucks, a large number of game levels, players in the car consignment simulation game is a tow truck driver, you have to ship many cars to other cities every day, when driving very carefully, because these cars are costly, you Can't even afford it. So, I'm trying to tell you that driving a truck and driving a vehicle is an entirely different experience if you can drive a car. The need to move large trucks to transport cars requires the driver to have excellent driving skills and to have enough knowledge of the vehicle. So that in the shortest possible time class to arrange trucks to transport, where players can earn gold coins by accepting consignments in the Mission Hall.
Roads are randomly generated based on the subject matter, requiring attention to the changing weather and the surrounding environment. Feel the challenge of surprise and switch to a truck you like, and you may be able to make the trip a little smoother. Cars can also be modified and upgraded to make the driving experience unique for more people. Note the dangers of high speed, the fantastic special effects of rate, and flawless operation as if in real life. Improve your driving performance, increase your speed, enjoy the city's travel plans, and drive the truck's consignment to its destination. You provide the expensive luxury car. There are many new models on board. You can enjoy the most fun of the free competition time so that we can be the most rapid completion of the relaxation operation. The city can be the fastest to master their own driving experience, let us in different places to deal with quickly. All kinds of the other road surface can be carried out to find the most exclusive way of driving, the completion of a straightforward way to cross the border. Are you interesting now? Don't hesitate to download it now; go and feel it! I'm going to wait for you in the game. It's an actual game, and trusts me, you won't regret it.
Description
New Truck Car Transport 3d simulator game is here. You can walk, enter the truck, drive, transport and deliver sports car cargo to a destination. Can you do it?
You are a truck driver named John. In this realistic truck car transport game, you can walk freely over the open world, enter in your truck and transport and deliver sports cars to a destination as fast as you can. While you drive a truck you need to avoid traffic and drive carefully because you can crash or damage cargo on these dangerous mountains, hills and death roads. Park your truck at the destination, exit out of it and run to your house. Earn money and buy a license for new cars and cargo and then you will earn even more money by delivering cars. You can also unlock and drive a super sports car, deliver it by driving it to a destination and make stunts with it. Will you be the best truck driver?
Can you finish all the levels? Only a few people can complete this hard and challenging game! Are you the one?
How To Play
Realistic 3D graphics and physics
Realistic Simulation game
Walk freely over huge open-world
Enter and exit truck and car
5 different sports cars to deliver and one to drive
Realistic traffic
Beautiful Car Transport Truck
Arrows, steering wheel, and accelerometer controls
Different camera positions, cockpit camera included
Many different maps
Comment
You may like it.