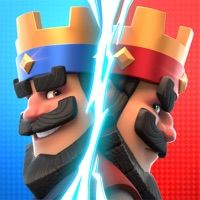 Clash Royale
Platform :
Size : 216.9M
Date : Nov 15, 2021
Version : 3.2729.1
Devoloper : Supercell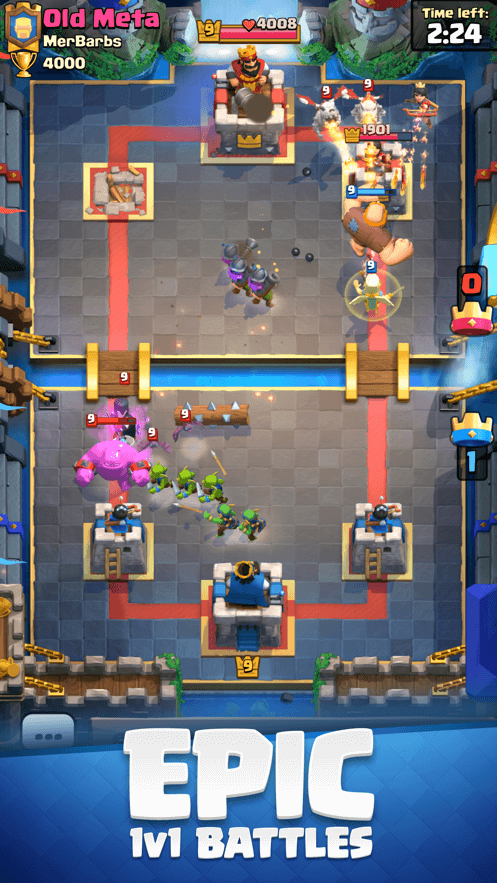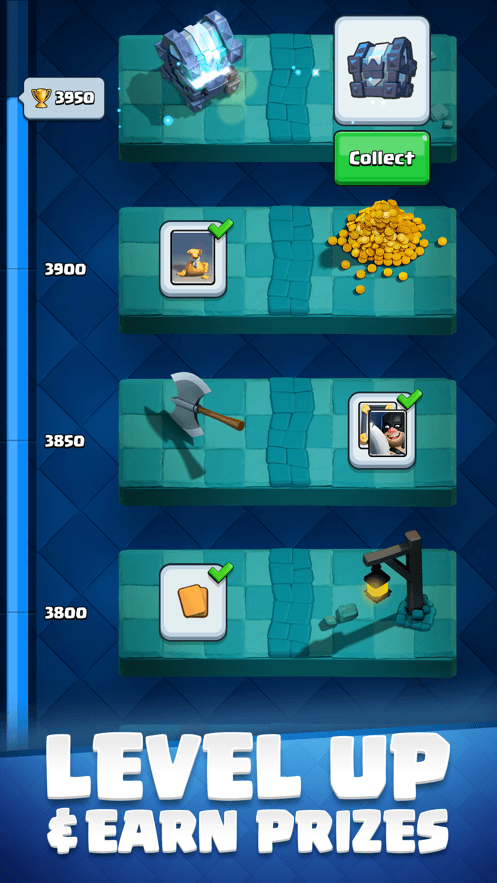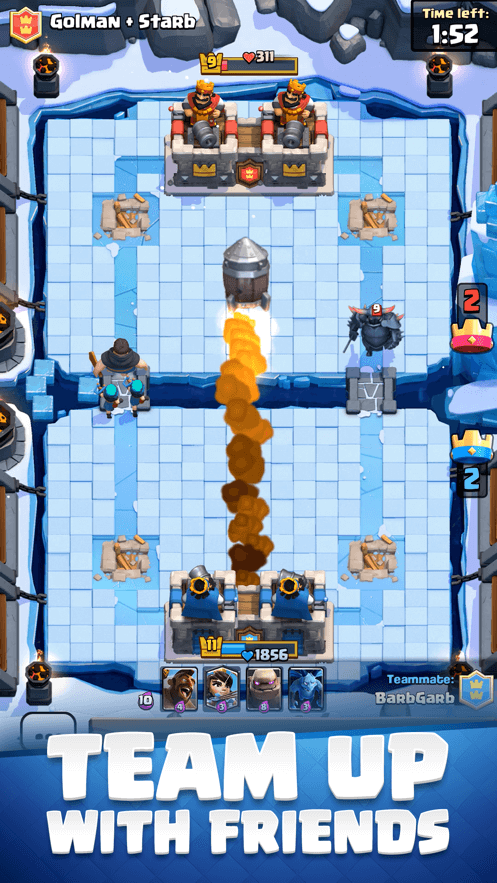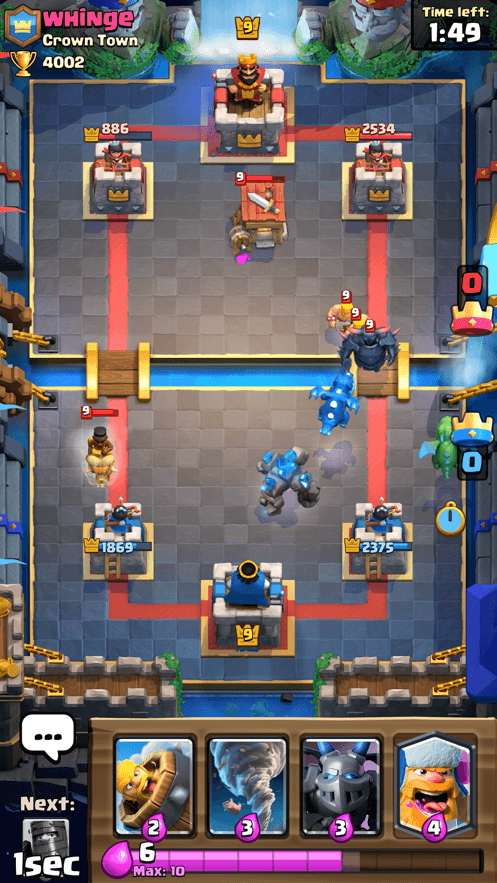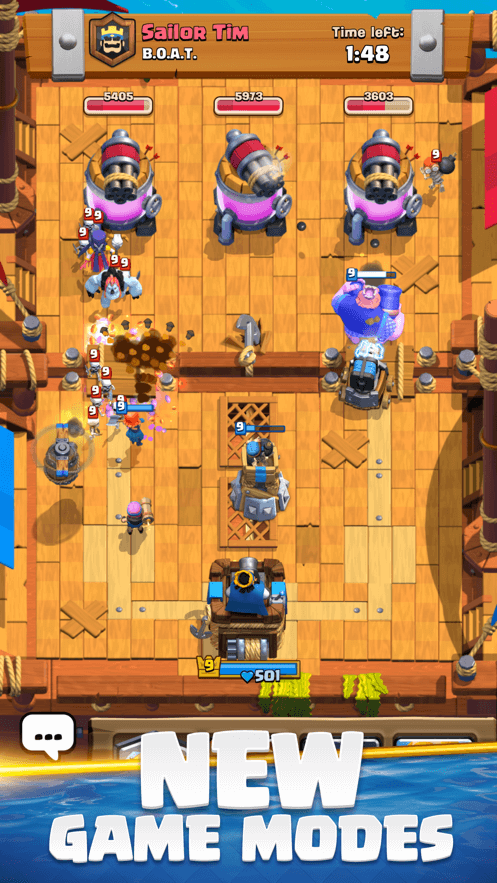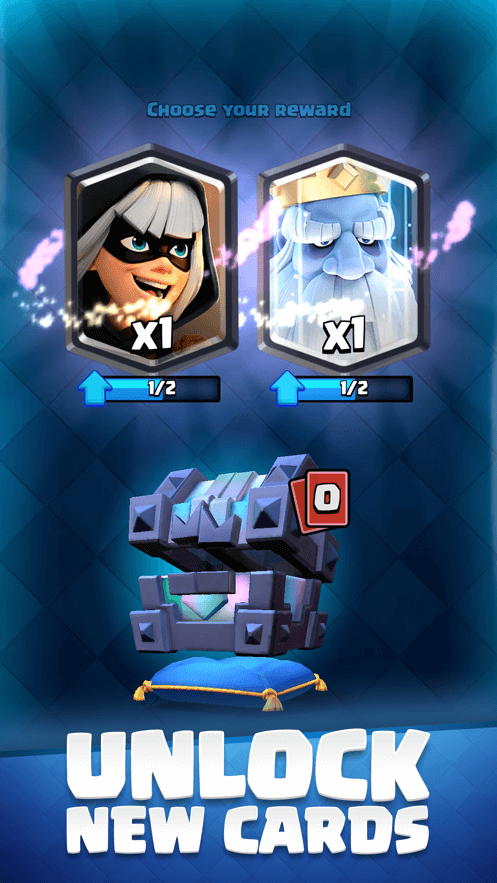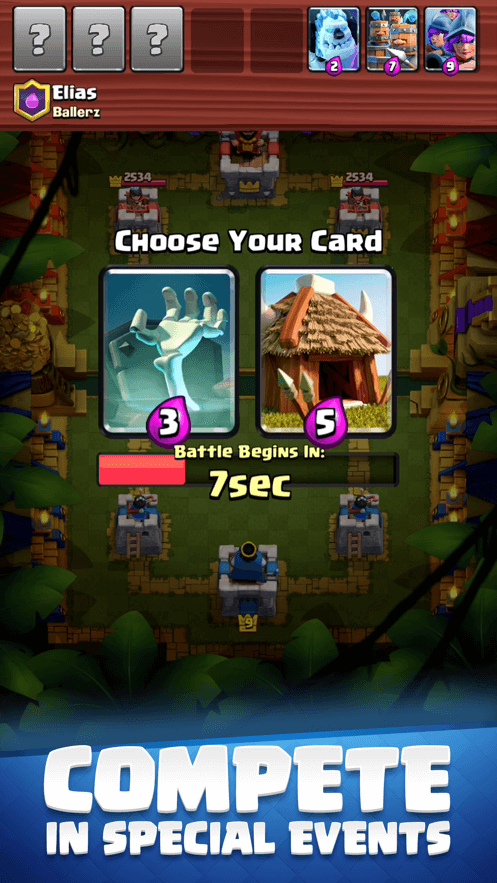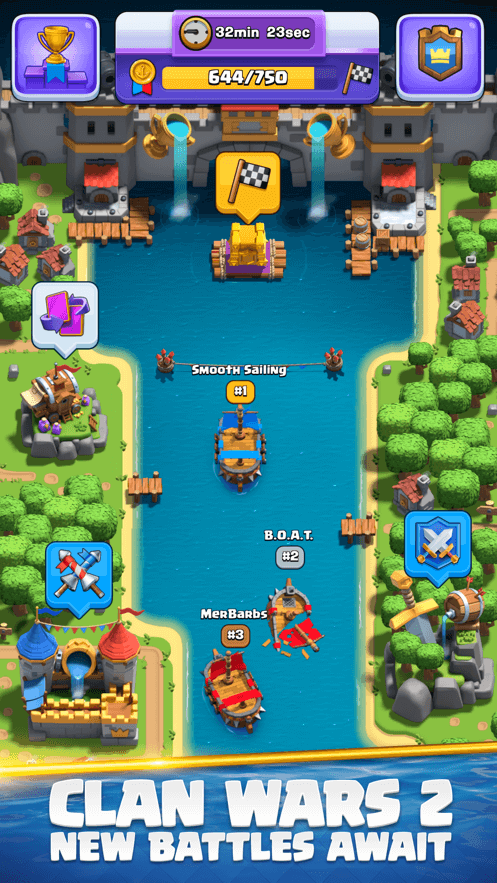 Get The Game
This game's download link redirects to App Store and Google Play, while the purchase link redirects to Amazon. Neither of the links contain malware nor viruses, please feel free to try it out!
Editors' Review
Clash Royale ©Copyright by FunGameShare, Do not Reproduce.
Clash Royale is a free strategy video game initially designed and released by Supercell in the year of 2016. This game is mainly based on card battles and tower defense.
Clash Royale is a well-developed game. The developer dealt with details of this game very well to make sure players will have no trouble enjoying this game. The graphic quality of Clash Royale is high, and the sound effects are well coordinated, allowing players to get the unparalleled gaming experience. You can also see Clash Royale attaches great importance to the game design. After every update, players can unlock various game modes and character cards, which also adds to the fun of the game.
And apart from all the excellent features of Clash Royal, what I am most satisfied with is that there are not many advertisements in this game, although it is not totally ads-free, some advertisements can even serve as guides and tips, so that even while waiting for the end of the advertisements, you can get some extra skills and knowledge, which is quite helpful to ace this game. Its advertisements are not only to increase revenue, but also to pay more attention to the user's game experience, which is undoubtedly the charm of this game compared to other games.
This game to beginners is indeed difficult, but the difficulty is gradually increased, that is to say, the initial stage is very friendly to newbies, so you don't have to worry about being overwhelmed and at loss when you first start the game, and as the level increases, you will unlock some new character cards.
The design of each character card is very attractive and well tailored for each figure's own characteristics. Each character also has different skills and strengths. You are supposed to choose various cards in the battle to make sure your card combination strategy is the best to take down the the opponent's King Tower.
It is worth noting that every character in this game is also designed in a adorable way. One of my favorite characters is the princess, and her character design is somewhat based on the characters in Disney. She is the most popular character to girl gamers. In this game, the last thing you have to worry about is to find the character you like. Almost all the characters will help you unlock various game experiences, so you just need to gain some knowledge of unique strengths of different characters, also using different character cards requires player to make different strategic choices. While deploying our our cards, at the same time, we must also pay attention to the opponent's card strategy so that we can destroy the opponent's king tower in an efficient way. It is also worth mentioning that when you destroy the opponent's king tower and become the final winner, you will see a funny scene, which is, the opponent's king is sitting on the ground with tears.
Another charm of this game is that after reaching a certain level, you can form your own clan, or join a clan formed by others. You can play against players from all over the world as well. And you can also invite your friends in this game and fight against them. Battle is quite rewarding, because after joining it, you can get some rewards such as gold coins or gems, the role of gold coins is to help you buy the cards you want.
All in all, this strategic game Clash Royal is absolutely worth trying, and I am sure it can also bring you a lot of fun.
Description
Clash Royale is a newly launched MOBA mobile game in which players attack each other. Players can enjoy the fun of battle in Clash Royale, and there are also some very interesting gameplay. If you are interested, download it immediately and try it out!
How To Play
Clash Royale chest related tips: There are 4 chests in this game, and only one chest can be opened at the same time. If you continue to fight after obtaining 4 chests, the later obtained chests will not be accepted.
1. Game battle. Players who win the match can get chests of different levels (gold, silver, wood, etc.) according to their record and the level of their opponents. Each chest can be opened to game coins and different numbers of random cards.
2. Free refresh. The game will automatically refresh the wooden box every 4 hours, and you can also get game coins and random cards, but the quality is relatively low.
3. Direct purchase. Although it is a direct purchase, the game store refreshes 3 cards every 4 hours. Sometimes players may have to wait for a long time to refresh the cards they want to buy.
4. Crown treasure chest. Players can get a certain number of crowns every time they win or lose (sometimes they can't get one), after accumulating 10 crowns, players can get a silver chest, but you can only get one per day in this way, because the refresh time is as long as 23 hours, and you cannot pay to refresh quickly.
Comment
You may like it.