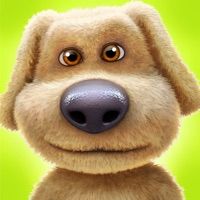 Talking Ben the Dog
Platform :
Size : 53M
Date : November 25, 2020
Version : 3.7.2.21
Devoloper : Outfit7 Limited
Tags : Talking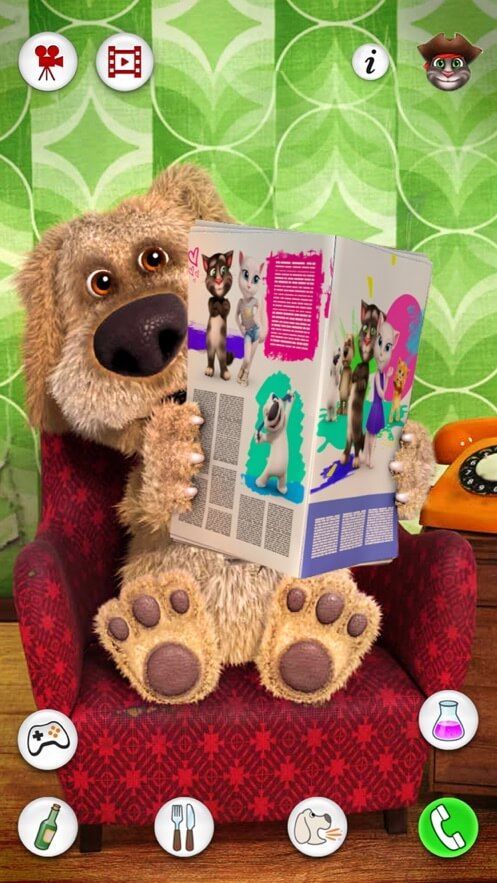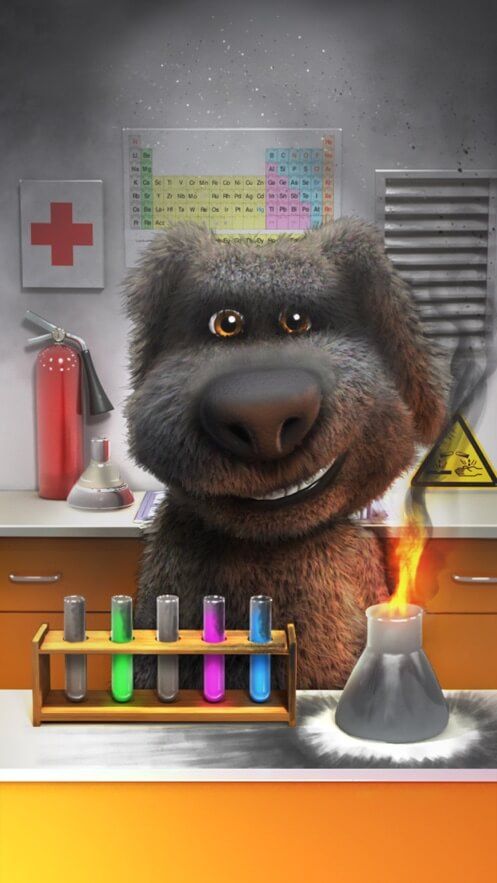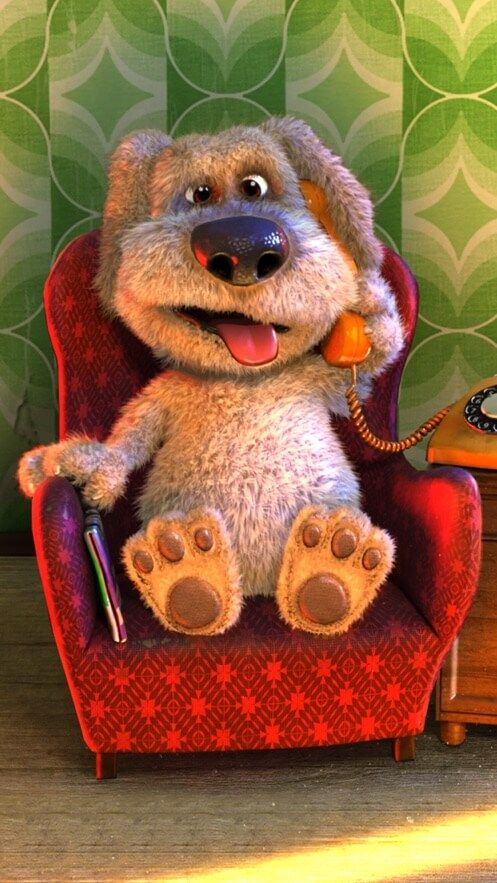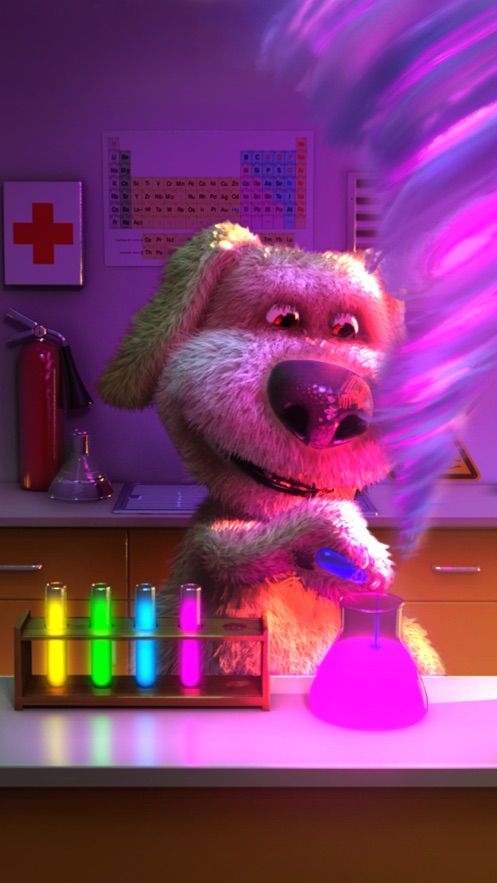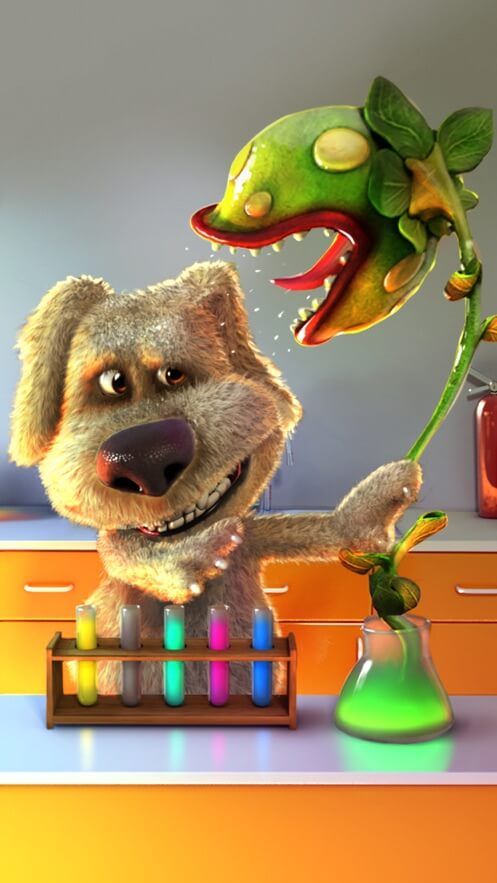 Get The Game
This game's download link redirects to App Store and Google Play, while the purchase link redirects to Amazon. Neither of the links contain malware nor viruses, please feel free to try it out!
Editors' Review
Ben is a retired chemistry professor who likes his quiet comfortable life of eating, drinking and reading newspapers. To make him responsive, you will have to bother him long enough that he will fold his newspaper. Then you can talk to him, poke or tickle him or even have a telephone conversation with him.
If you get Ben to his laboratory however, he becomes as happy as a puppy. There you can do chemistry experiments by mixing a combination of two test tubes together and see the hilarious reactions.
Description
Talking Ben the Dog is an interactive casual game developed by Outfit7 Limited. This is another good piece of Talking Tom series games. This time the main character was replaced by dog Ben. In addition to all kinds of daily interactions, Ben, as a retired professor, can also go to the laboratory with him to experience interesting experiments, doubling the joy~
How To Play
* Poke Ben's newspaper to make him fold it.
* Then you can talk to Ben and he will repeat.
* Poke or slap Ben's face, belly, feet or hands.
* Tickle Ben's belly.
* Poke or swipe Ben's graduation picture.
* Press the phone button and have a conversation with Ben.
* Record a funny video of your telephone conversation with Ben.
* Press buttons to make Ben eat, drink or belch.
* Press the chemistry button to switch Ben to the laboratory.
* Mix any two test tubes together and see the hilarious chemical reaction.
* Record videos and share them on YouTube, Facebook or send them to your friends and family by email or MMS.
Comment
You may like it.