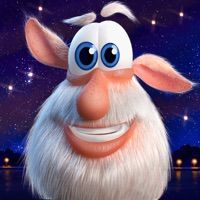 Talking Booba 2
Platform :
Size : 39.3 M
Date : Nov 23, 2016
Version : 1.3
Devoloper : Kedoo
Tags : Talking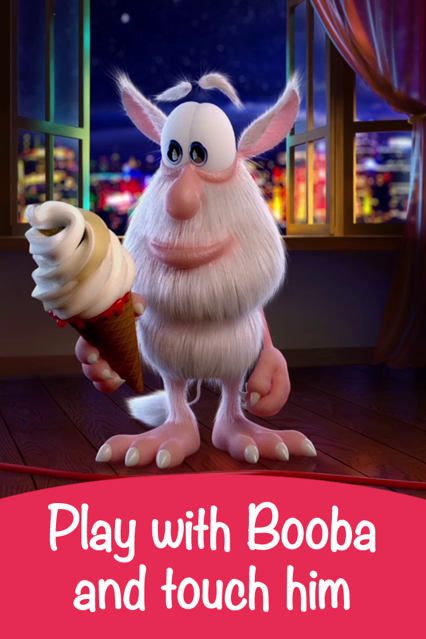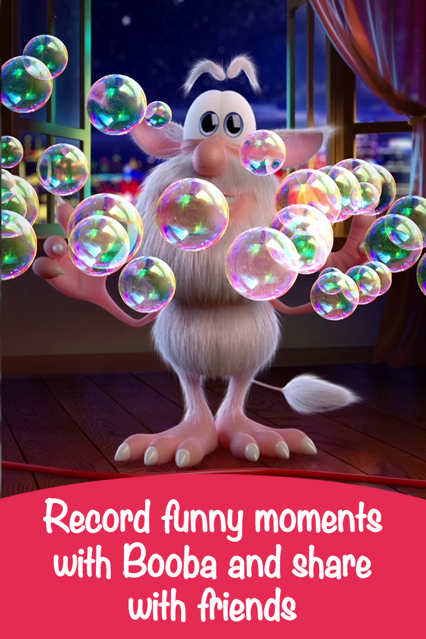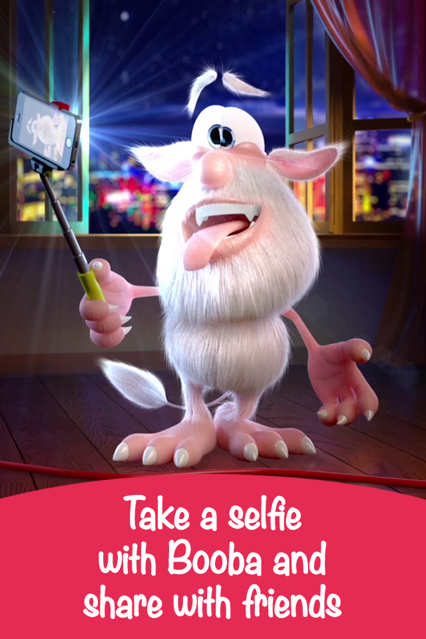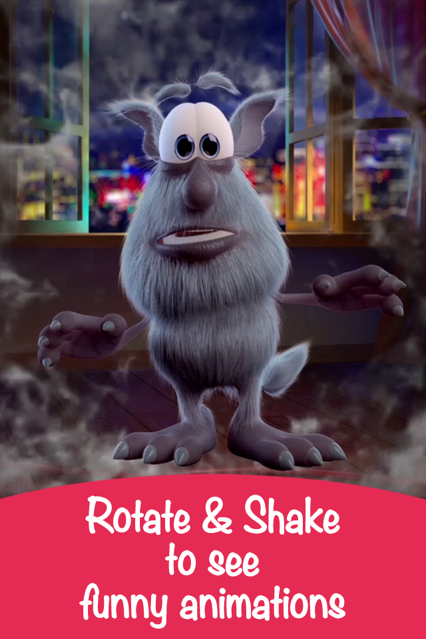 Get The Game
IOS
This game's download link redirects to App Store and Google Play, while the purchase link redirects to Amazon. Neither of the links contain malware nor viruses, please feel free to try it out!
Editors' Review
Talking Booba 2 ©Copyright by FunGameShare, Do not Reproduce.
After adopting a lovely Booba who is a 70-centimeter goblin, every day there are so many interesting things to do with him when you are bored, for example, enjoyable interaction, hide-and-seek, watching TV and a series of wonderful and interesting things waiting for you to unlock. This talking hobgoblin named Booba can not only talk to you, but also make all kinds of weird actions. He can dance, sleep, eat bananas.Besides that, he can bring humor and positive mood to everyone around him, but he can also be mischievous.He has his own house, a big farm and many friends.The attractive thing is the amazing humor and positive mood he gives to everyone around him. Sometimes he is naughty indeed. After all, he is like a child, is eager to knowledge! For him, even the most mundane things can also be an exciting adventure.
When you get tired of playing with this funny little hobgoblin Booba, you can watch all the cartoons about Booba, online or download them to your phone. What's more ,you can watch these episodes at any time of the day or night, even without the Internet, in order to kill time or educate your children .After all, it's fun to watch Booba's educational and interesting episodes.
User experience
You can grow a variety of vegetables, interact with your cute Booba, have easy and simple mini games. It's very healing, with hd graphics and a large number of food&clothing items to choose from, you will be surely "addicted to it".
Hint for playing the game.
Unlike other pet nurturing games,you can freely choose a farm where you have to grow different kinds of vegetables, berries and fruit.You can cross-breed experimental plants and try growing a pumpkin or salad melon. Gardening is absolutely exciting and full of fun.
You can record Booba and share it with your friends, record a video of what Booba is doing and send it to your friends, or upload it to Facebook or YouTube may get some likes.
If you click on his head, hand or foot , he will respond. You can also interact with Booba, by shaking and rotating your device, you could watch Booba do fun and crazy things.
You can choose to purchase additional game features within the app.There are three types of paid subscriptions: $1.99 for a month, $5.99 for a half-year and $9.99 for a year.After confirm the purchase, payment amount will be deducted from the user account unless the purchase is disabled in your account Settings.It is worth noting that you can only unsubscribe from the next month. So you should be sure to unsubscribe in advance if you don't need it anymore.
Description
Talking Booba game is a very fun and cute casual mobile phone game,this gameplay is similar to My Talking Tom. You can raise your own Booba and a variety of cute small animals in the game, and have a series of interesting interactions with them, The gameplay is pretty relaxing and fun.
How To Play
The main character of the game is the lovely Booba. He's naive, smart, clumsy, cunning, funny, earnest. Take good care of your Booba, dress him in beautiful clothes, go to bed on time, take a bath in the morning, and make him a delicious breakfast. You can choose all sorts of food for him in the refrigerator. It is so cute that you can dress him up in a Christmas costume. At the same time ,you can communicate with your Booba -- this talking pet repeats every word you say in a lovely and funny voice.
Comment
You may like it.