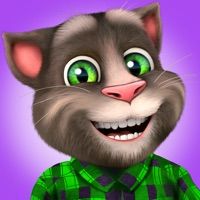 Talking Tom Cat 2
Platform :
Size : 154.9 M
Date : Dec 14, 2021
Version : 5.6.1
Devoloper : Outfit7 Limited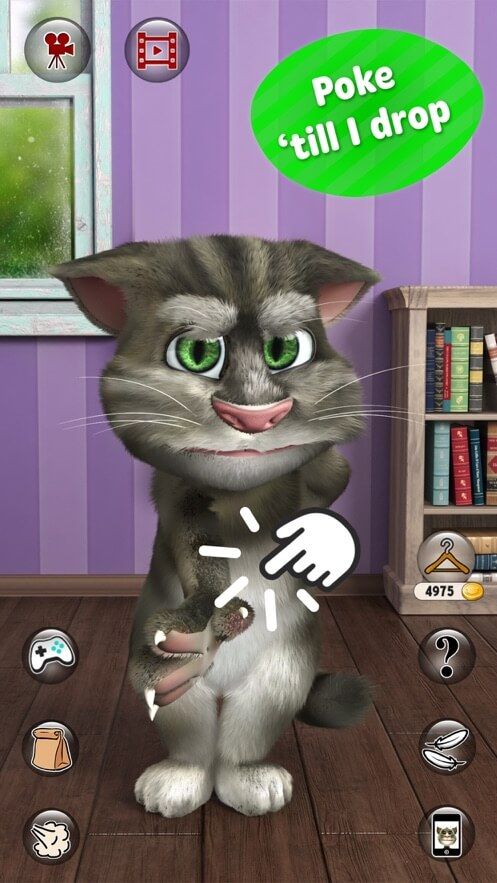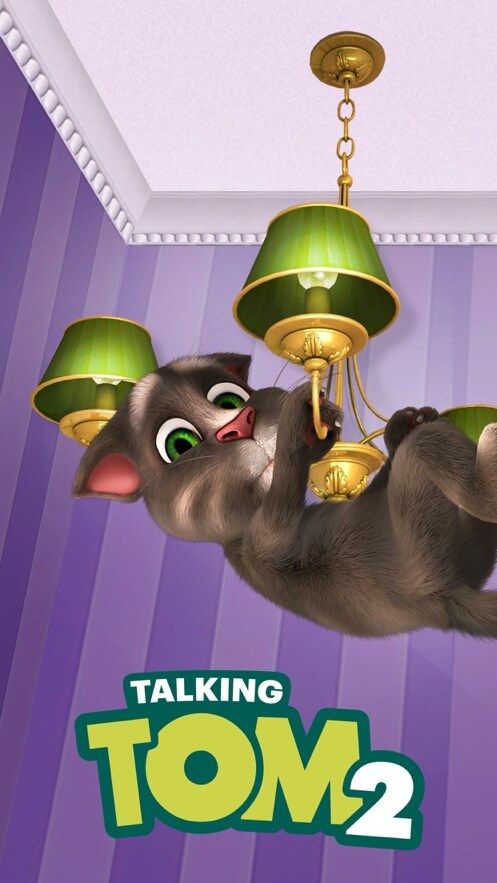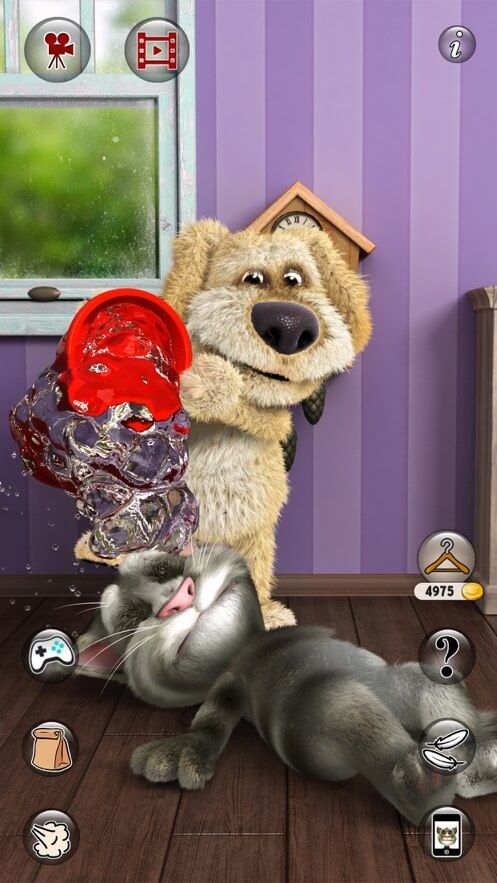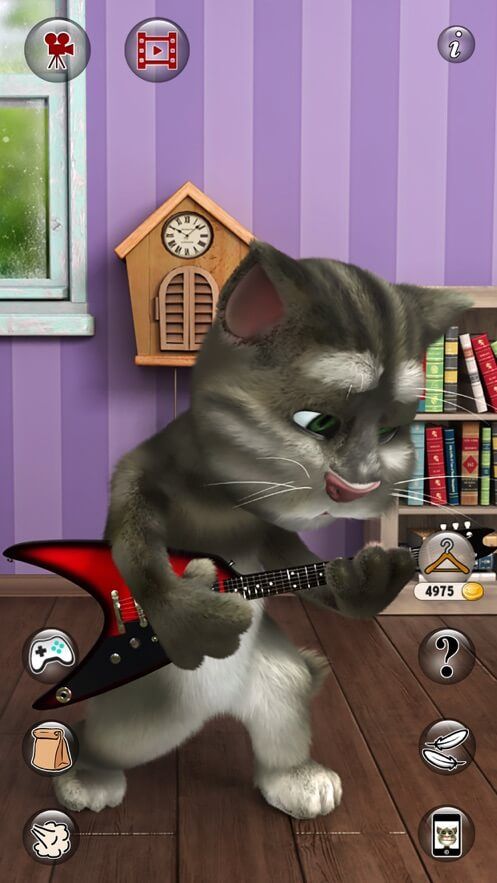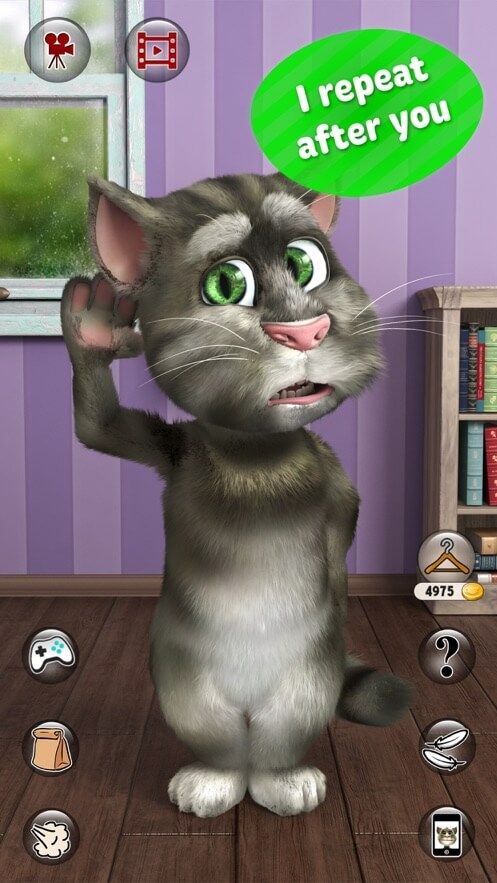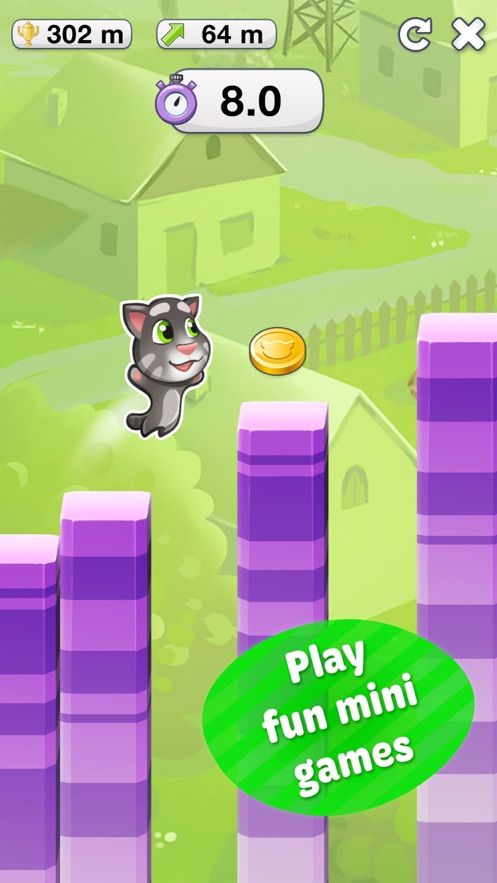 Get The Game
This game's download link redirects to App Store and Google Play, while the purchase link redirects to Amazon. Neither of the links contain malware nor viruses, please feel free to try it out!
Editors' Review
Talking Tom Cat 2 ©Copyright by FunGameShare, Do not Reproduce.
Do you remember the most common games you played when the App Store became popular? Do you remember a Tom Cat That Could Talk Like You? Speaking of which, are you getting the hang of this? Do you have any idea what game I'm talking about in? The game, Talking Tom Cat 2, was developed by Outfit7 Limited.
Talking Tom Cat 2, Outfit7 developed the second by Talking Tom, and it's still pretty much the same, but it's a whole new journey, come and have a different adventure with Tomcat.
I don't have to tell you how to play the game. You have to say what you want to say to Tom. When he gets it, he will repeat what you say. There is no age limit to the game, and Tom is your pet cat; he can respond to your touch and use a funny voice to repeat what you say. Because Tom is now an international celebrity, he has moved out of the alley and into a beautiful apartment. But it wasn't all plain sailing for Tom, whose neighbor Ben often teased and teased him. Talk to Tom: he repeats what you say in his funny voice. You can play with Tom: hit him, poke him, challenge him in a new mini game.
Dress Up Tom: New accessories, new clothes, new suit. How about cowboy Tom or pirate Tom? Making a video for Tom: Make a video of Tom and send it to your friends or upload it to Facebook and YouTube. Plus, there's an excellent new spot in the game: Tom moves from his old alley to a fantastic apartment. New Fun carries: exploding bags, throwing pillows, and farting! Don't forget, free gold coins: play with Tom every day, play mini-games, and many other ways to get gold coins.
The talking Tom 2 adds a nurturing mode to the original Tom Cat, enriching the player's experience and capturing the affection of a large number of users. But another way of looking at it is that as the game evolves, players needs for the experience become more diverse, and innovation is the only way to keep up with the market. Speak to Tom, who will repeat everything you say in a funny voice. You can stroke Tom's stomach or head, and he purrs. Jab a finger into his head, abdomen, or feet. Or a shot of Tom's right and left face. Pull or touch his tail. You can even press the fart button to watch Ben Fart while Tom covers his nose in disgust. Then Tom will repeat what you say with his nose closed. Ben blew up a paper bag and frightened Tom by pressing the bag button. This is ridiculous.
Press the phone button and let Tom Play with the original talking Tom. He would retell his own words in a funny voice. Press the feather button and watch Ben hit Tom with a pillow. Press the question mark button and let Tom draw something randomly from behind. Press the hanger button to choose and wear cool accessories for Tom. Record and share videos on YouTube and Facebook or send them via email or a multimedia messaging service. Hold down the recycle button on the buy screen to sell any of Tom's accessories at a reduced price. Play with Tom and enjoy the fun and laughter.
Players in the game take care of Tom, from a kitten to becoming a cat, Tom. In the process, players, and Tom together on a beautiful growth journey! Players click on various parts of Tom's body to guide it to make different responses. There is a need to use the touch screen when the game is promptly to kill the Gophers. There is nothing complicated about the operation, but the process is fascinating; Tom Cat's performance will often make you laugh!
Overall, the game is very stress-free. There has been an enormous improvement in sound, graphics, and playability compared to the first generation. Since its launch, it has been one of the most popular games on the Android platform. It restates the voice of others to speak especially funny, and the movement is charming. The expression is ridiculous. But it's much more popular with gamers. For those who are under much pressure from work and study, it is an excellent choice to use the talking Tomcat 2 to have fun and adjust their mood and stress. If you like this game, don't miss it.
Description
Talking Tom Cat 2 is a very high-quality casual development game, which is very classic. The gameplay is simple and suitable for players of all ages. Players can experience in the game that the second part is more rich in Tom Cat's modeling design, as well as new game miniatures. It is very interesting and will make people happy and relaxing. And this time, Tom Cat will bring players a brand new adventure journey. Players can buy accessories such as jerseys, hats, sunglasses and more for Tom, and customize his appearance to make the game more humane and more enjoyable.
How To Play
1. Talk to Tom and Tom will repeat it word for word in his funny voice, and if you're speaking local, Tom will repeat it the way it sounds.
2. Slowly stroke Tom's head or stomach, and Tom will rock his front legs back and forth and purr. Note that this is the sound that real cats make when they feel comfortable.
3. Touch Tom's head, stomach, and feet with his hands, and Tom cat will make a sound "ouch".
4. A real cat can't pull its tail, but you can pull or touch Tom's tail.
5. In the game interface, you can also see a fart button. Watching fart, Tom will show a very disgusting feeling and cover his nose consciously. At this time, when Tom repeats the user's words, his nose will is closed.
Comment
You may like it.