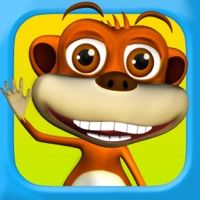 Talking Monkey Chimpy
Platform :
Size : 38M
Date : December 2, 2019
Version : 2.6
Devoloper : Peaksel
Tags : Talking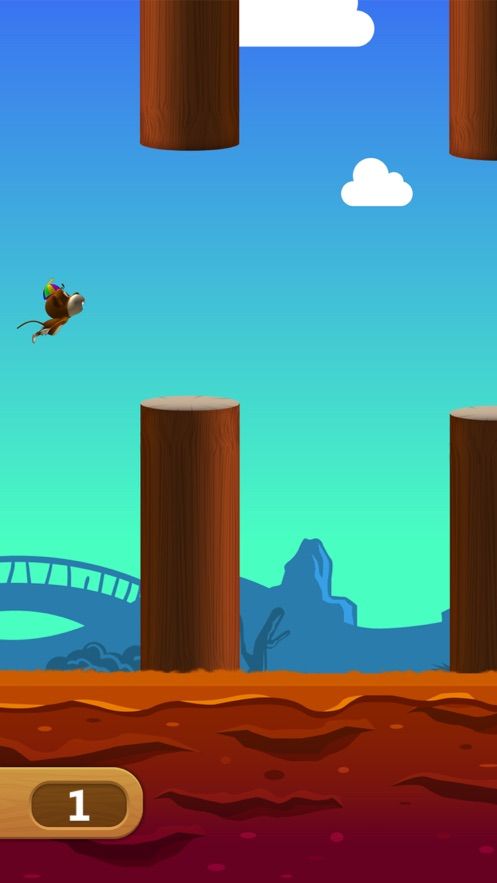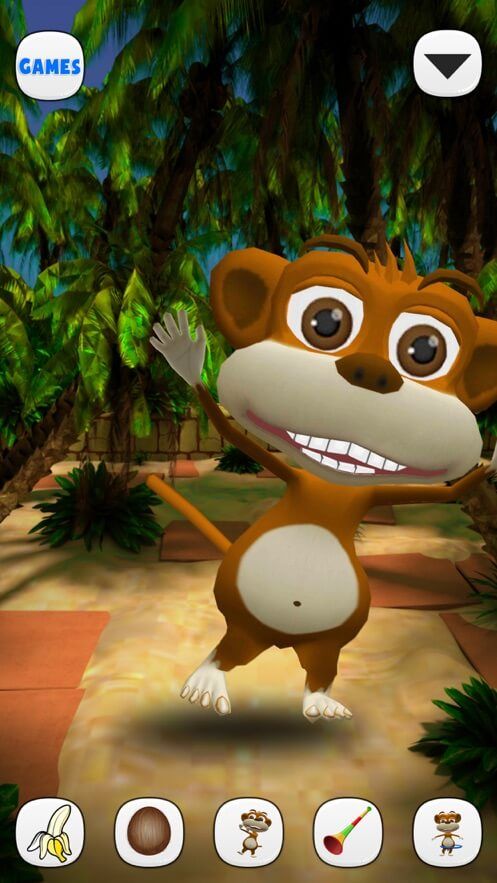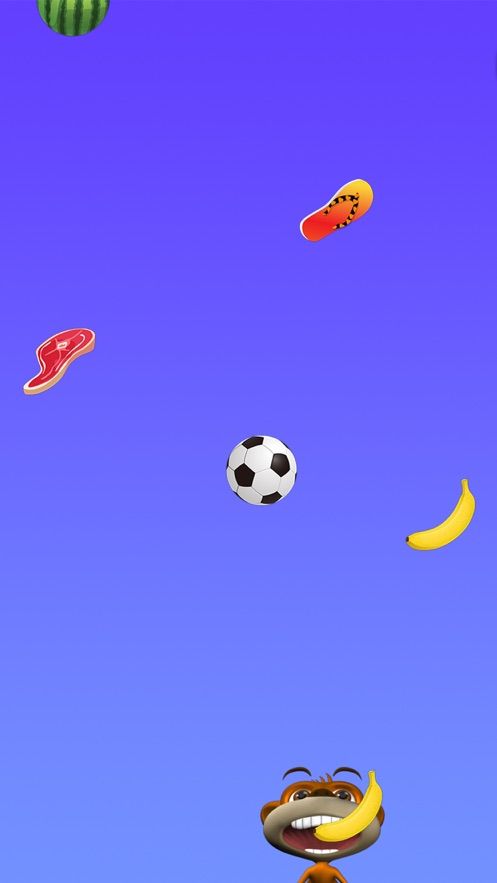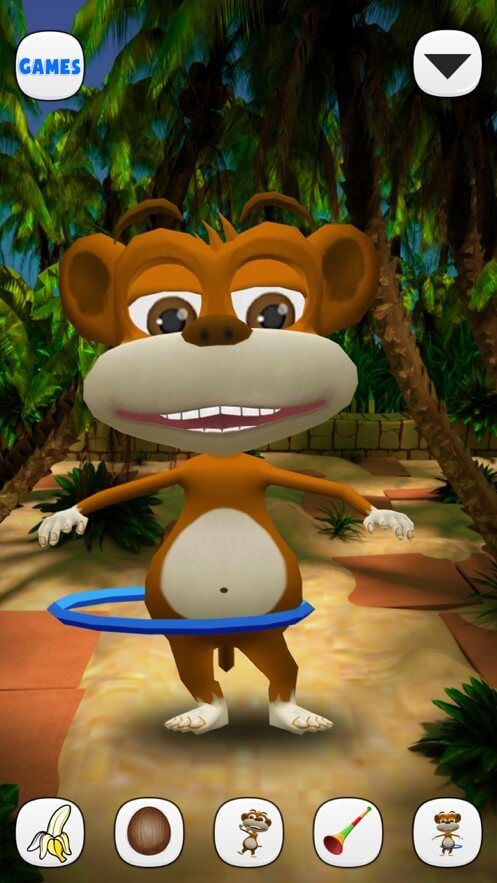 Get The Game
This game's download link redirects to App Store and Google Play, while the purchase link redirects to Amazon. Neither of the links contain malware nor viruses, please feel free to try it out!
Editors' Review
The phrase monkey around found its true meaning with this little guy. Chimpy is a cheerful baby monkey eagerly awaiting for his next victim to play monkey games with. To make the monkey go happy, play mini games with him, pet him or give the monkey bananas and he'll be over the moon. Download the game and join this monkey jungle!
Description
He loves jumping and flying, but don't trust him with coconuts and make sure YOU keep him busy or it'll take seconds for this talking monkey to make a mess all over!
How To Play
* Talk to the monkey and he will repeat everything you say in a funny voice.
* Tap the monkey's tail to see him get angry.
* Pet the monkey's belly to have him make sounds.
* Press the icon to see Chimpy dancing.
* Press the icon to see the monkey hula hoop.
* Slide your finger up and down the screen to see what Chimpy will do.
* Feed the monkey bananas.
* Press the game button to play the mini games.
Comment
You may like it.