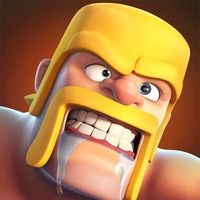 Clash of Clans
Platform :
Size : 359M
Date : Nov 15, 2021
Version : 14.211.9
Devoloper : Supercell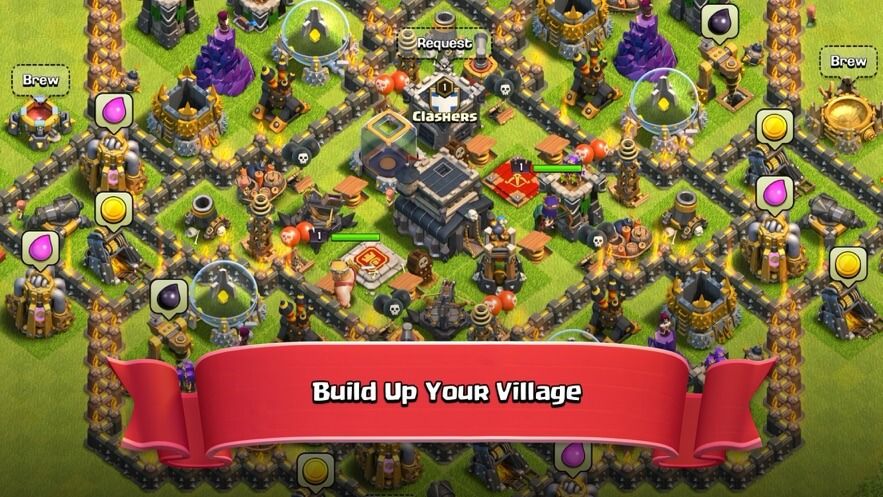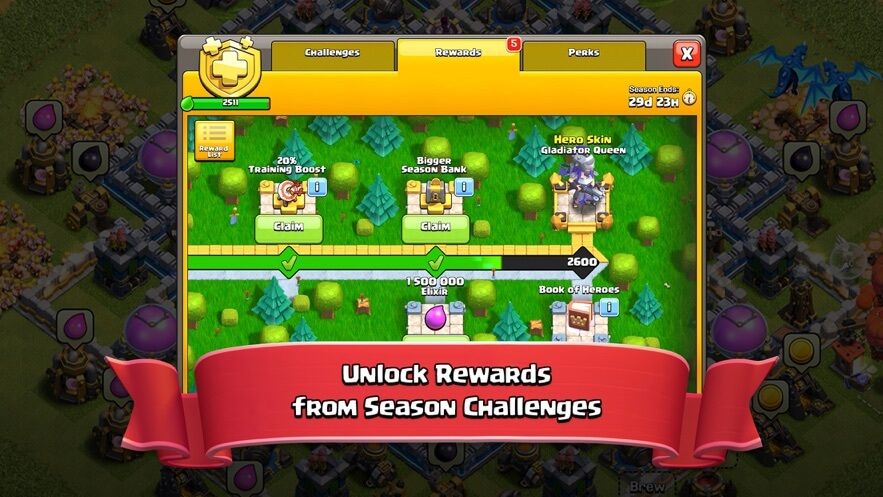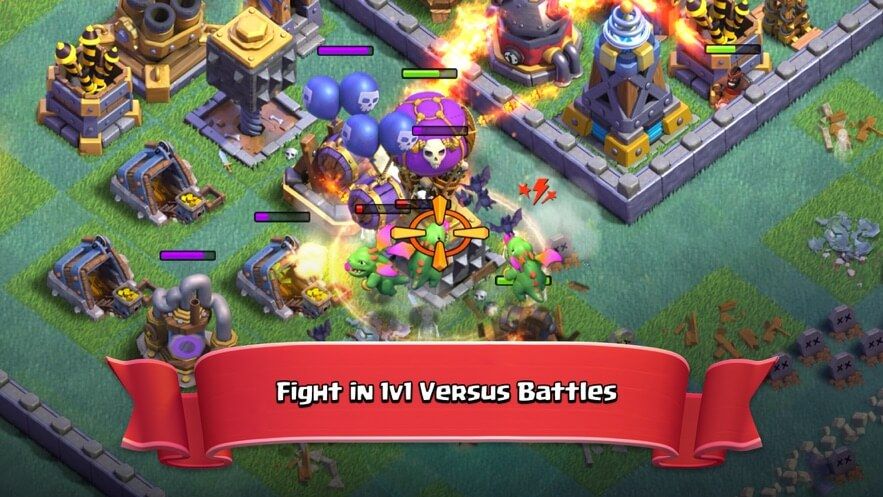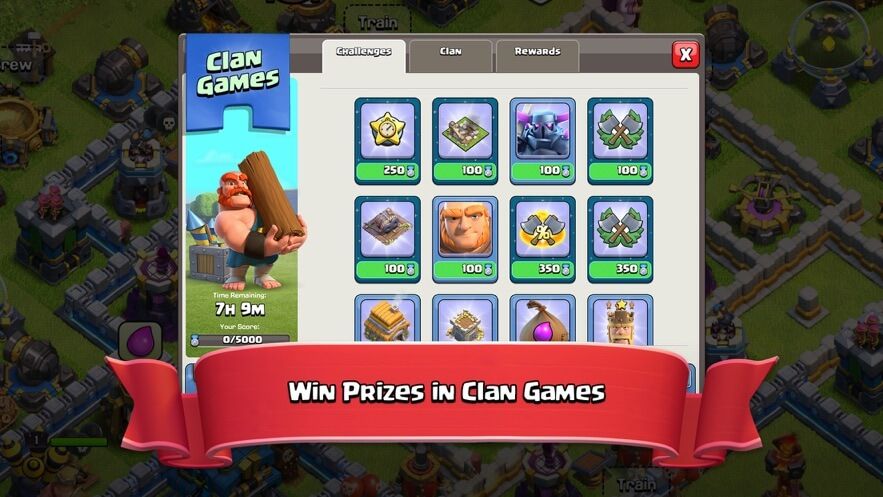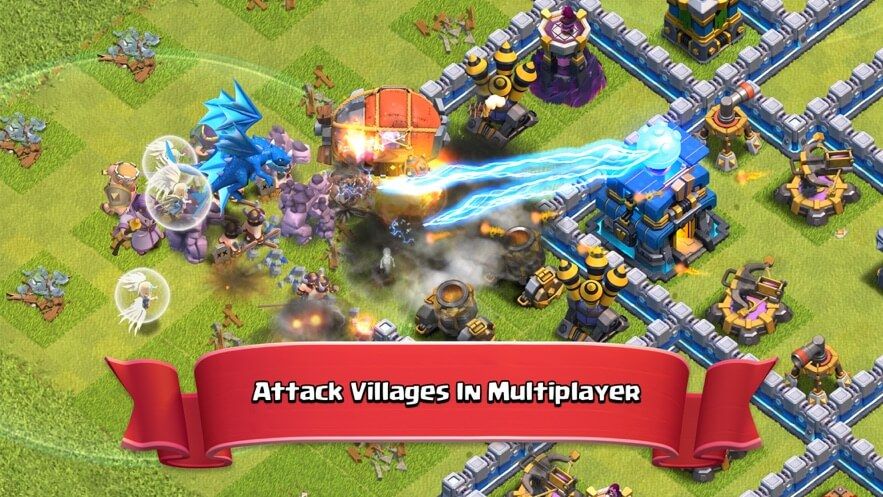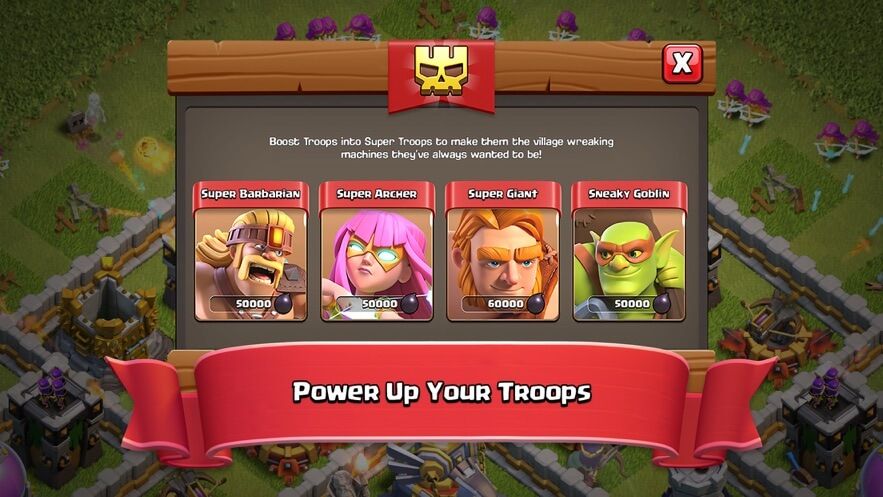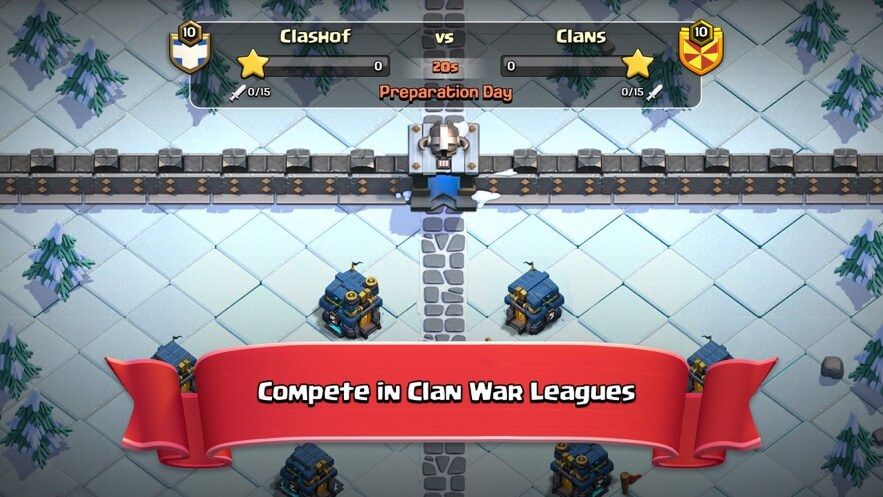 Get The Game
This game's download link redirects to App Store and Google Play, while the purchase link redirects to Amazon. Neither of the links contain malware nor viruses, please feel free to try it out!
Editors' Review
Clash of Clans ©Copyright by FunGameShare, Do not Reproduce.
There are a few reasons why I would recommend Clash of Clans for you guys. As a real-time strategy game, it is of excellent and incomparable graphic quality. This will greatly help you check the map, zoom in and out when you are building your troops. And Clash of Clans is free of ads. You can be guaranteed not to be bothered while you are enjoying it.
Clash of Clans seems to be a bit complicated for beginners but it will get more fun when you are more used to the gameplay. Also, you can follow the instruction of this game to help you know this game better. The tutorial will show you how to deploy your army and attack the enemy's tower step by step. In the initial stage, you are probably on the single-player mode. And if you are a newbie of Clash of Clans I strongly recommend you to stick to the single-player mode until you get the hang of it. Also, the game will give you a shield of defense as a reward which can greatly help you gain some time to build up your defense and survive in the later stage. In addition, the single-mode is user-friendly, your troop will advance fast because the number of the archer tower and other attackers is not a lot, which greatly helps your army conquer the enemy's base.
After you are more skilled at building and developing your base, you are safe to enter the multi-player mode, your game will require you to be more tactful and use more strategies. Multi-player mode is risky but also rewarding, that is because what you would encounter is unpredictable but in the meanwhile, you can get more resources like more storage to contain loot for you. When it comes to attacking in this game, you should know what troops to deploy. Different troops are with various hit points and damage output. And troops that are with low hitpoint will be high in damage. You then know how to place your army, which is to place the troop which is high hitpoints in the front. In this way, you are making them as a shield to help you make the most of the attack from the enemy's tower. You can tweak your army deployment as time goes by.
And the key of acing this game is to build up your troops. Bear in mind to keep your armies constantly constructing your base and attacking the opposite base to get some loot. In this game, you will need some gems to upgrade and buy some essential stuff to help you build up your army.
Here I would like to give you guys a tip. Usually, after taking down a tower, your troops will automatically diverge themselves and move to the side towers. But this would attract more damage to them. So you are supposed to form your troop in a line and make them attack the tower in one direction. Don't sacrifice your army in futile, because they could be used in later defense as well, which will save you a lot of effort of developing your troop from scratch.
What makes this game more fun is the various spells. Every troop has its specific spell to make itself stronger. You should choose a good timing to use your spell and enhance your troop, and this timing is dependent on the attack.
In a word, this game is a perfect combination of defending your area, developing your troops, and attacking enemies. Hope you guys can check it out and have fun in it!
Description
Clash of Clans is an addictive game that blends strategic planning and fast-paced battles. Assemble an army of barbarians, mages, dragons and other mighty warriors. You can join a clan and get promoted in the clan by virtue of your military exploits, you can also create your own clan and establish your supreme kingship.
How To Play
For Clash of Clans, I personally think the most important thing is not offense but defense. For the opponents of the same level and the same trophy, the difficulty of defense is far lower than that of offense, so remember to consolidate enough base defense in the rookie period and upgrade as soon as possible.
1. Do not use gems at any time.
2. Don't cut down trees and open stones excessively, and there is no need to waste the economy on upgrading walls, clan castles, weapons, etc., make full use of the protection time, upgrade water and mines, and raise the economy level first.
3. There is excess water to play single-player missions. The reward of 1000 gold in exchange for water makes a lot of sense in the early game.
4. Due to the limitations of city walls and defensive power, you can often only choose one to defend, use city walls to defend town, economy or turret? Make up your own mind.
5. Advanced city walls that are more than your proper level are meaningless and not worth investing too much upfront to upgrade. Especially in the early stage, the number of walls is very small and cannot be fully protected at all. As long as the gap is blown up by bombers, the advanced city walls are like decorations.
6. Balanced development is very important, don't let the building level develop abnormally, and never upgrade two defensive buildings at the same time.
Comment
You may like it.