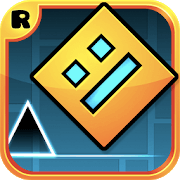 Geometry Dash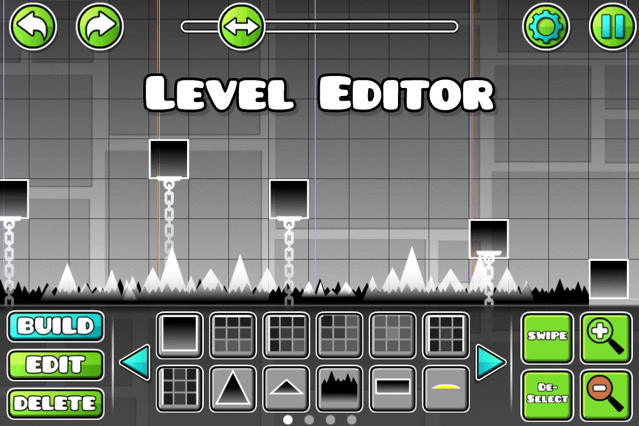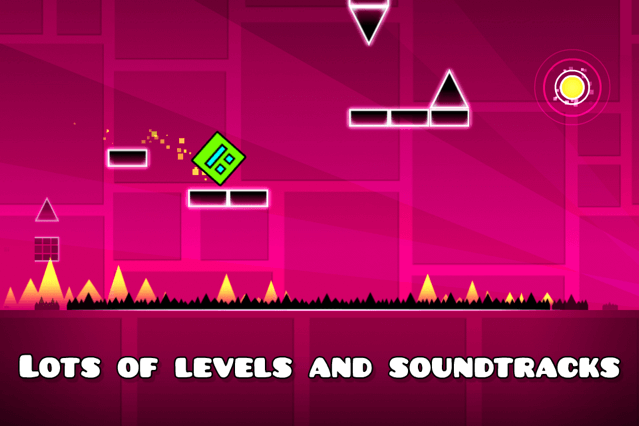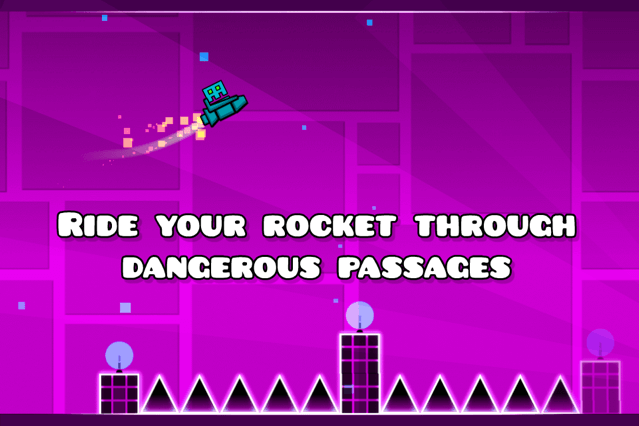 Get The Game
This game's download link redirects to App Store and Google Play, while the purchase link redirects to Amazon. Neither of the links contain malware nor viruses, please feel free to try it out!
Editors' Review
Geometry Dash is a casual game that fascinates many players. First of all, the soundtrack of this game is very interesting. Secondly, the game screen is also well-made, and each level has different elements. When your character dies, you don't need to perform any operations and automatically restart. This will make it easy for the player to fall into endless joy and become unable to extricate themselves.
Description
Jump and fly your way through danger in this rhythm-based action platformer!
Prepare for a near impossible challenge in the world of Geometry Dash. Push your skills to the limit as you jump, fly and flip your way through dangerous passages and spiky obstacles.
Simple one touch game play with lots of levels that will keep you entertained for hours!
Game Features
• Rhythm-based Action Platforming!
• Lots of levels with unique soundtracks!
• Build and share your own levels using the level editor!
• Unlock new icons and colors to customize your character!
• Fly rockets, flip gravity and much more!
• Use practice mode to sharpen your skills!
• Game Center achievements with rewards!
• Challenge yourself with the near impossible!
How To Play
Geometry Dash is the latest casual game developed by RobTop Games that focuses on "reactivity". Players click on the screen to help our geometric cubes avoid various organs and move forward all the way to the end. The biggest feature of the game is the support for DIY levels. Players can make their own levels and share them with other players on the network.
Comment
You may like it.