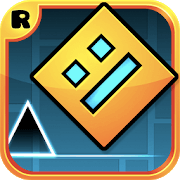 Geometry Dash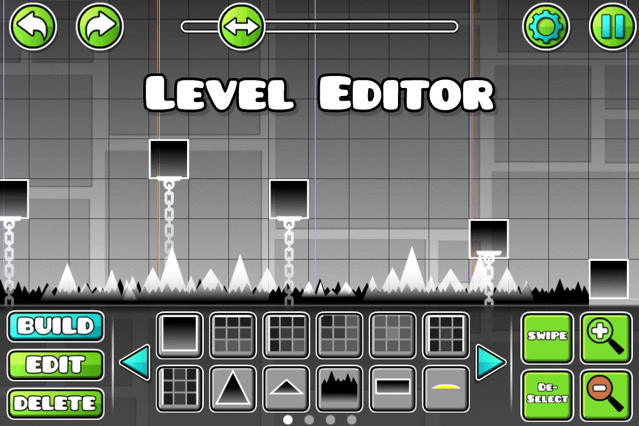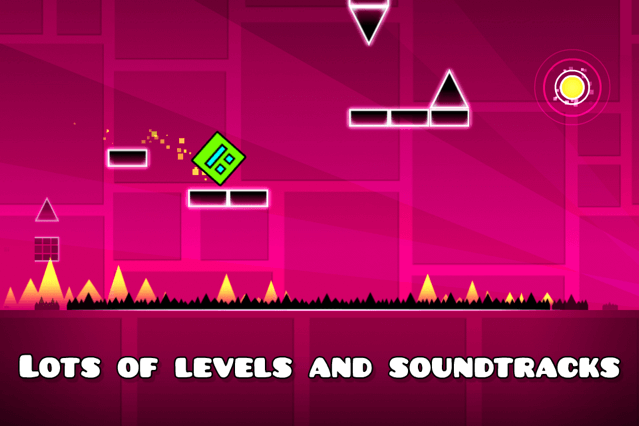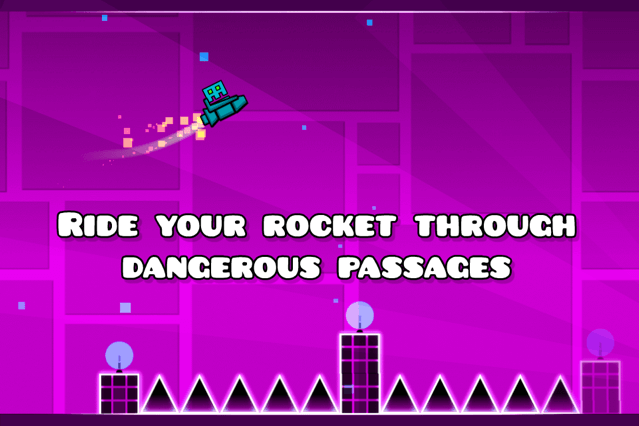 Get The Game
This game's download link redirects to App Store and Google Play, while the purchase link redirects to Amazon. Neither of the links contain malware nor viruses, please feel free to try it out!
Editors' Review
Geometry Dash ©Copyright by FunGameShare, Do not Reproduce.
I love this game! ! ! This game still has to be played for a long time before you will find it fun, because you may be frightened by its difficulty at the beginning. But what attracts me is its challenge. After each clearance, I feel really excited. It is a feeling of paying back. This is my motivation to continue playing this game! What's more interesting is that the small square inside can be transformed into various forms, such as spaceships, boats, lightning square, and sometimes they can fly backwards . It's really interesting, you will never get bored.
I see people complain that this game is difficult and that if you fail to complete the level you need to start from the beginning, but in fact these are not important, the most important thing is that you will feel nice after you finish a level. The operation of the game is very simple, you can even play with one hand,but there are unique soundtrack and lots of skins, levels, colors, trails, and the death effects.It's awesome!
You can create your own levels in the editor, others can challenge your levels, and you can also challenge others' levels. You can make your level the most difficult level among them, which is really fun and high quality. There are no purchase items or advertisements in this game, you can enjoy the fun of the game to your heart's content!
I have always loved this idea for a game, the coolest thing about the game is the community never runs out of content and the creators are constantly trying tons of cool mechanics to use with the ways the different objects work. I am more than psyched for each update and I am even more excited to see what the community is going to do with the upcoming features. Anyways, this game absolutely rocks! Keep up the good work Robtop!!!
Description
Geometry Dash is a casual game launched by RobTop Games. The graphics of the game is simple and clear. The game is full of various geometric patterns. Players can click on the screen to let the blocks avoid various geometric shapes and move forward, and finally reach the end. Although it sounds very simple, the difficulty of abusing people has been tried and tested, and it has a strong test for the player's reaction. In addition to the built-in levels, it also supports the player-made level function. As long as you can think of it and make it, you can share it with other players through the built-in platform of the game, so that other players can experience the difficult levels together.
How To Play
Use mouse or WASD or arrow keys to make the square jump.

You need to get over all the obstacles in the game with fast speed,if you want to win,you have to calculate carefully the right point to avoid the nails and spike by jumping over it.

The operation and rules of Geometry Dash are very simple, but it will test your reflexes and concentration.
Comment
You may like it.