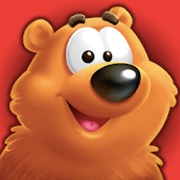 Toon Blast
Platform :
Size : 484M
Date : Jan 10, 2022
Version : 8071
Devoloper : Peak
Tags : Puzzle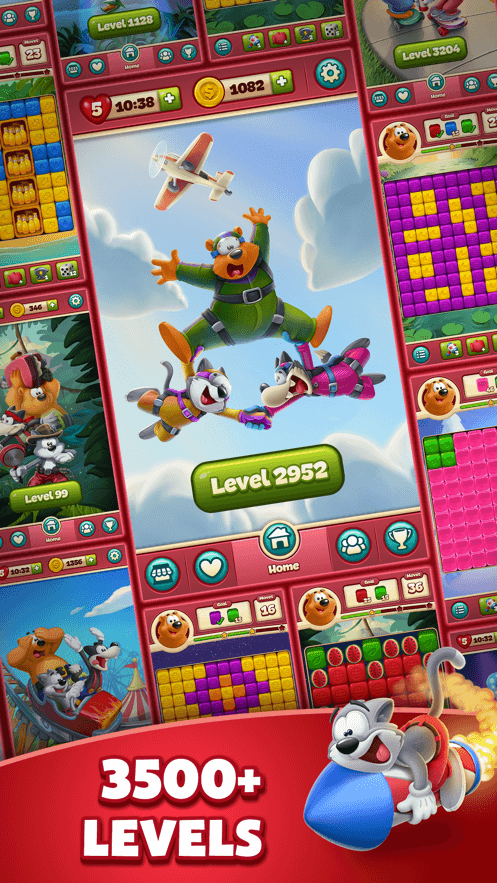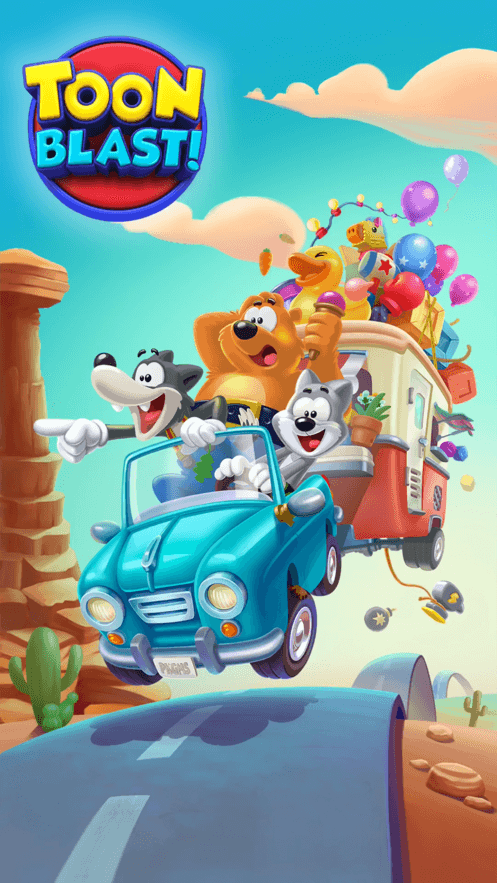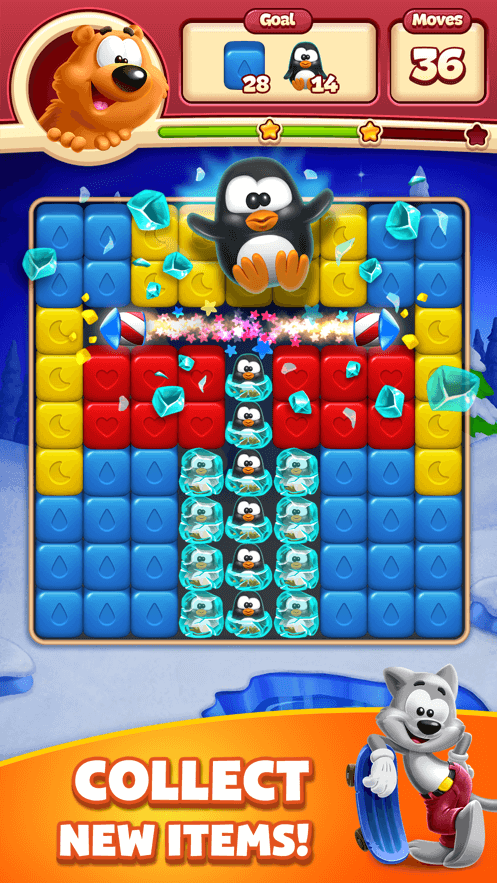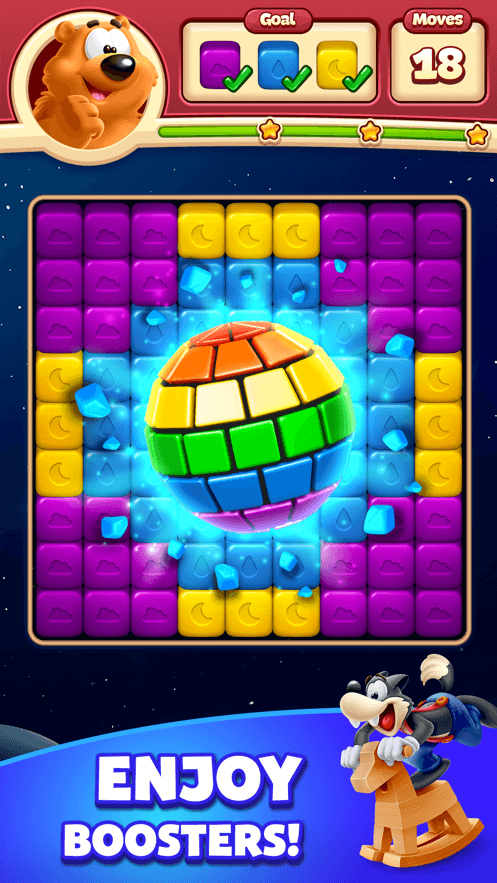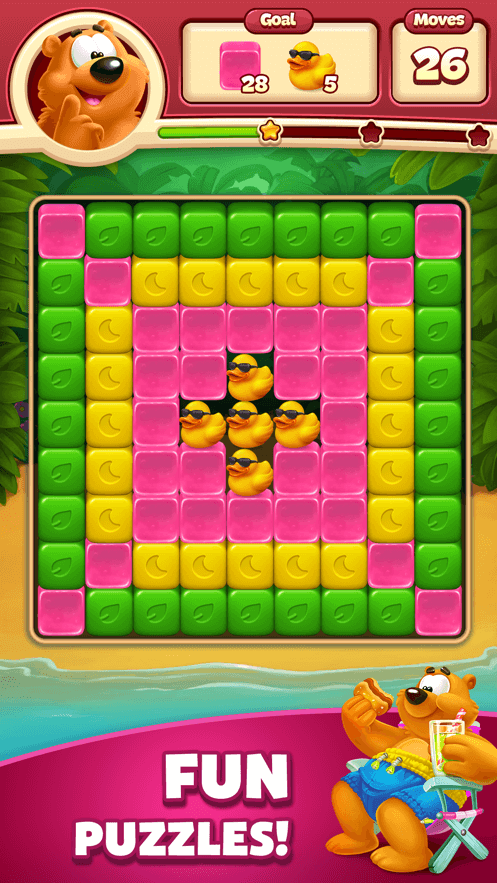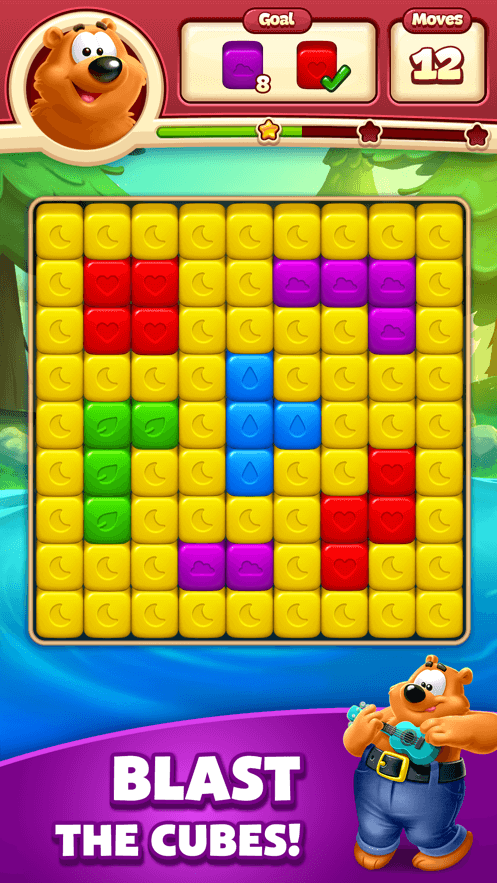 Get The Game
This game's download link redirects to App Store and Google Play, while the purchase link redirects to Amazon. Neither of the links contain malware nor viruses, please feel free to try it out!
Editors' Review
Toon Blast ©Copyright by FunGameShare, Do not Reproduce.
What do you do with your free time? Will you choose to play a cute and quick game of the type of clearance? The game I'd like to recommend is one of my personal favorites. It's called Toon Blast, a playful puzzle game developed by Peak.
Toon Blast is a cartoonish elimination game that is well-crafted in gameplay and graphics, allowing players to have the three image with blast! To allow you to immerse yourself in it quickly, you just have to let the same patterns all converge into a series of explosions. Many classic cartoon characters can bring the player the best fun, the use of tools to play the explosive effect will be very dazzling, there are many props will be exploded oh!
The gameplay is straightforward; that is, three elimination game, click on the same three colors can be eliminated, and props can be used during the elimination of high score will appear. The content of the game is exciting and easy to operate. Note that in the game, you will see a lot of different tasks waiting for you to complete, a lot of different levels to challenge you. Toon Blast has more than 900 kill points and updates 50 every two weeks.
Players can clear various obstacles through the checkpoint to unlock the new plot and use a variety of boosters smoothly. As you move up the ladder, it gets harder and harder. The gameplay operation is very casual, with many props for you to get. In the game, you will find that the game is entertaining. All kinds of special effects content are gorgeous play addiction.
When you enter the game, you will see the game has very high playability, and the screen is stunningly lovely. The sound effect is also charming. During the whole trial, the interactive experience was outstanding and smooth. By the way, I forgot to tell you, and there are all kinds of cute kittens here!
Cat theme of the three-elimination game, a variety of gameplay constantly bring players surprise, experience full of fun! As someone who plays many elimination games, this one is perfect. Game Interface Light is a unique summer style, and people cannot help but like this game. When you look at this interface, it's very refreshing.
The mode of operation of the game is not complex; even if you are a new player, you do not have to worry. The first time the game is logged in, there will be a novice guide video to the player, lead the player step by step familiar with the mode, very thoughtful. You can blow it up with the flick of your finger! The explosion effect of the game itself is stimulating! Get your animals on the road to complete your adventure! Note that the character's blood bars are used to destroy your opponent in one operation after another! There will be a surprise for you!
You can also create your team, compete with others, and rule the world in the game! When you lose, do not be discouraged, but from your teammates to get a life, rematch! The game can be easily synced between the mobile phone and tablet game! While the game is simple and fun to play, it's challenging to master.
Overall, I highly recommend this game. The graphics and sound are impeccable. At the same time, the game has no advertising, and there are no obvious guide consumption issues, playability is very high, is a perfect game. Download it, everyone!
Description
WELCOME TO THE FUNNIEST CARTOON PUZZLE ADVENTURE!
From the creators of Toy Blast comes the ultimate puzzle game with unique gameplay and endless fun!
Enter the crazy cartoon world starring Cooper Cat, Wally Wolf, Bruno Bear and enjoy loads of whacky and challenging levels! Blast cubes and create powerful combos to pass levels. Solve puzzles to help the Toon gang as they travel around magical worlds!
Join the wildest adventure of your life and have a BLAST!
FEATURES:
● Complete tons of challenging levels and unlock new episodes!
● Play with unique game objectives and dozens of entertaining obstacles!
● Unlock whacky boosters to blast your way to the next level!
● Collect stars by completing levels to win awesome rewards!
● Create your own team & compete with others to rule the puzzle world!
● Receive lives from your teammates to keep on playing!
● Sync your game easily between your phone and tablet!
● Easy and fun to play yet challenging to master!
How To Play
Toon Blast is an animated puzzle casual mobile game. In the game, players will experience the puzzle elimination gameplay, through the classic elimination gameplay to complete the corresponding levels and game tasks, players can exchange and unlock a variety of different characters and skins.
Comment
You may like it.