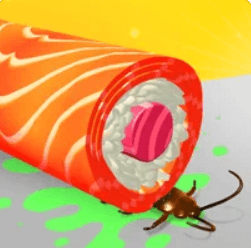 Sushi Roll 3D - Cooking ASMR Game
Platform :
Size : 263.7M
Date : Jan 26, 2022
Version : 1.6.7
Devoloper : SayGames
Tags : Simulation Casual 3D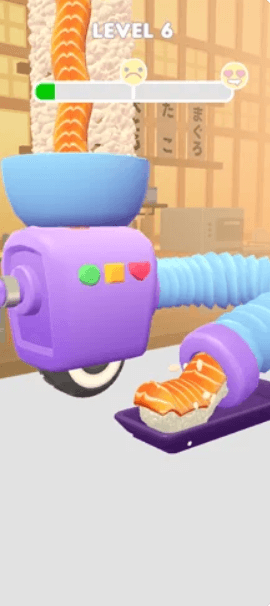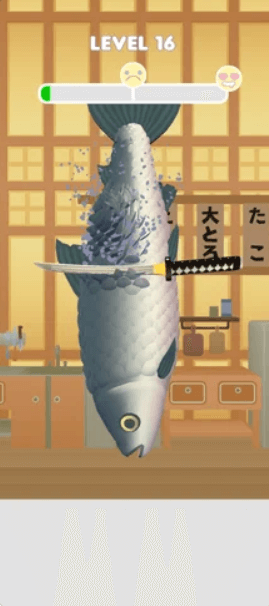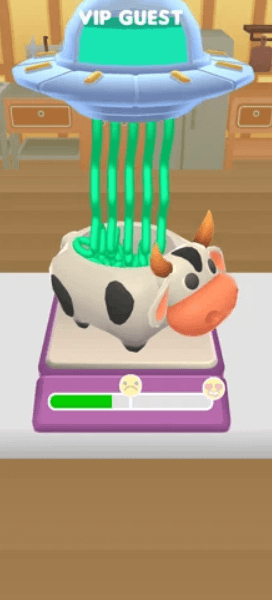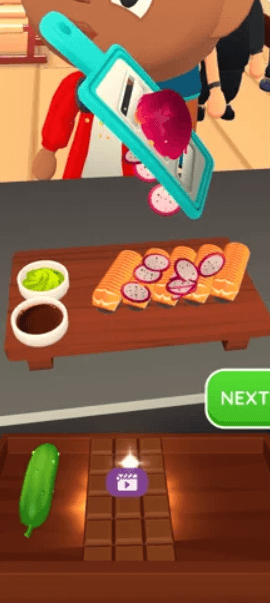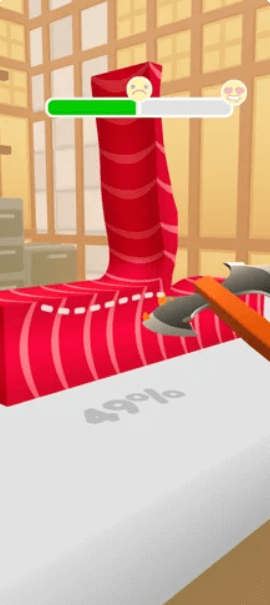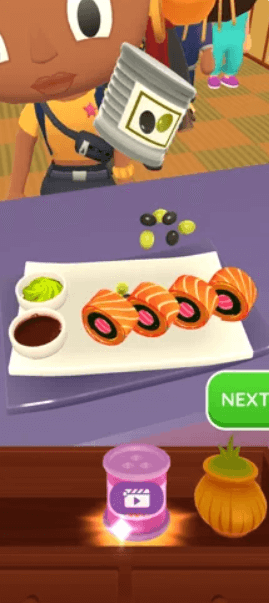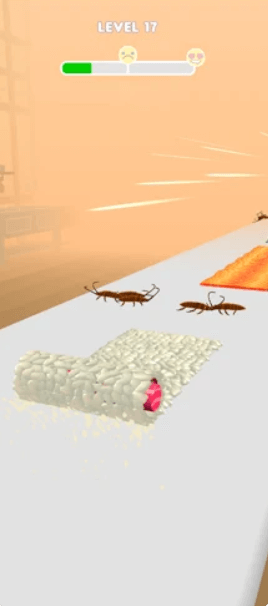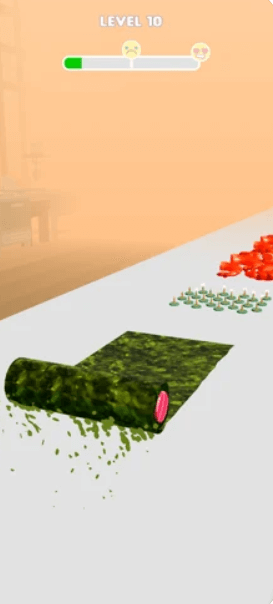 Get The Game
This game's download link redirects to App Store and Google Play, while the purchase link redirects to Amazon. Neither of the links contain malware nor viruses, please feel free to try it out!
Editors' Review
Sushi Roll 3D - Cooking ASMR Game ©Copyright by FunGameShare, Do not Reproduce.
Sushi Roll 3D is a fun casual game with 3D graphics carefully produced and released by SayGames Ltd. It can be played on all smartphones or tablets, such as iPhone, iPad, Samsung and other Apple and Android systems. Currently, the game is available on both iOS AppStore and Google Play.
The gameplay of Sushi Roll 3D is relatively simple: you simply stand behind the bar of a sushi restaurant and take orders from customers as they arrive. But this seemingly simple job requires great culinary skills! Because each customer will place an order that requires different preparation, and you'll need to satisfy them by quickly making high-quality food and a variety of fixings. For example, if the customer orders maki, you will need to roll the fish fillet inside the rice and nori, then cut it into pieces; if they order nigiri, you will need to press the rice and fish fillet together with a machine. When the dish is served, your customers will rate the food with emoticons. If the sushi is well done, you'll get tons of likes and a big cash tip. But if your food is poorly done, your customers will be furious.
In addition to serving sushi, ramen and sashimi to your customers, you will also need to prepare some special dishes. Because from time to time, there will be some special customers, such as Monopoly, who will order a dish made with banknotes, coins and gold chains; you may also meet your VIP guests, then you need to make and decorate sushi and other dishes with gold, bling, honeycomb, diamonds, rubies and other fun objects. There are more wild and unexpected ingredients to be found. Therefore, when making sushi, you must pick up the right ingredients and avoid obstacles in order to serve the most delicious food.
This game is carefully designed to provide players with unlimited cooking fun. By beating increasingly challenging levels, you can earn more cash and keep unlocking new actions, new cutting tools, new fillings and toppings. You can also add tons of fascinating new mini-games to your gameplay experience. That means you can experience not only making sushi and managing a restaurant in this game, but also scaling and slicing fish, grating cheese, making rice, weighing out noodles in takeout boxes and more in a variety of mini-games.
In short, download this game now and succeed in slicing, dicing and rolling sushi in this satisfying cooking game and upgrade your restaurant to increase your revenue per minute!
Pros and Cons
Pros
-The interface of this game is very user-friendly and easy to learn.
-This casual game is highly playable. It is quite interesting because of the variety of dishes and the various ways of preparing them, all of which make the game even more lively and fun.
-This game has 3D graphics, which make it more realistic for players to feel the beauty of the process of making a sushi.
-Those who want to experience the sushi culture, or want to run a sushi store themselves can have the most satisfying experience in this game.
Cons
-This game has a little too many ads, which somewhat affects the game experience.
Game Review
What sets this game apart from other cooking simulation games is that this is an ASMR game with anti-stress sound, and players can enjoy both the visual and auditory aspects of this game. Players can eliminate real-life worries while working their way through fun levels. Coupled with beautiful 3D graphics, this game offers the perfect gaming experience for players.
Description
Sushi Roll 3D is a simulation experience mobile game launched by the foreign game company Saygame. In the game, the player plays an experienced sushi chef who refines various ingredients to produce mouth-watering and delicious sushi. Sushi Roll 3D is a free mobile game for all kinds of sushi lovers and users who are super interested in experiencing sushi making.
How To Play
Sushi Roll 3D is a casual simulation type mobile game launched by SayGames Ltd. The style of the game adopts the 3D three-dimensional modeling commonly used in simulation experience mobile games, with bright colors, realistic scenes, exquisite shapes and rich details. And so on, all bring players the top visual enjoyment. At the same time, the gameplay in the game is very simple and easy to use. The game content is based on the theme of sushi making, allowing users to control the process of making sushi, and using the simplest process, experience, and sushi simulation production to bring many players real sushi making, the game is also very immersive.
Comment
You may like it.