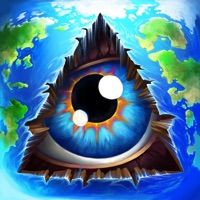 Doodle God
Platform :
Size : 137.1 M
Date : Dec 30, 2021
Version : 3.2.1
Devoloper : JoyBits Ltd.
Tags : Puzzle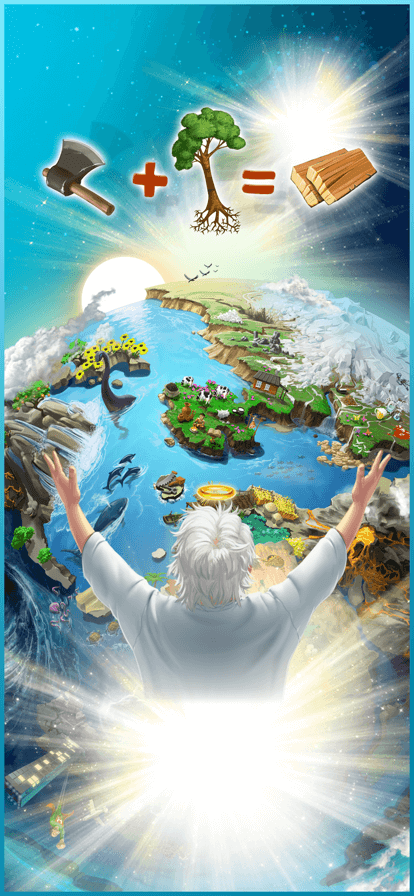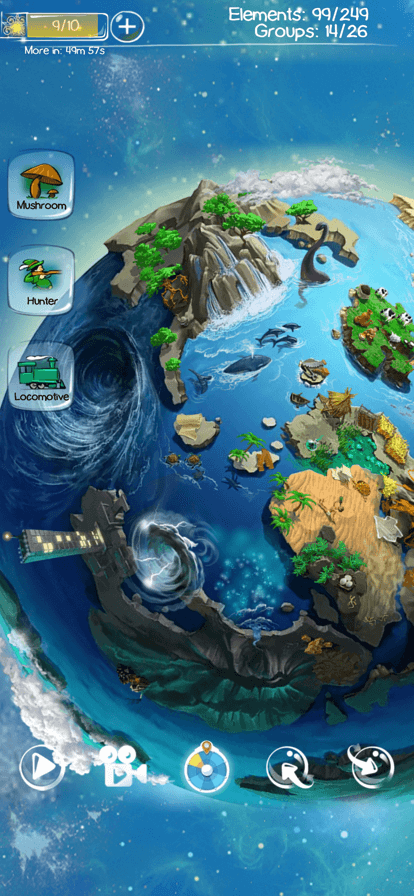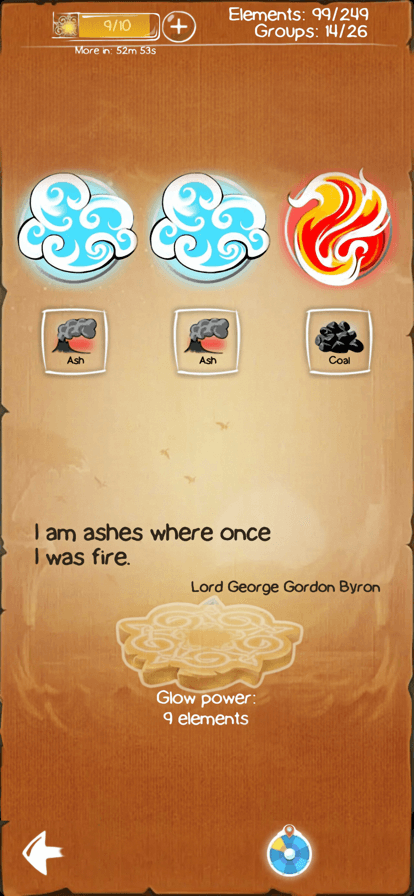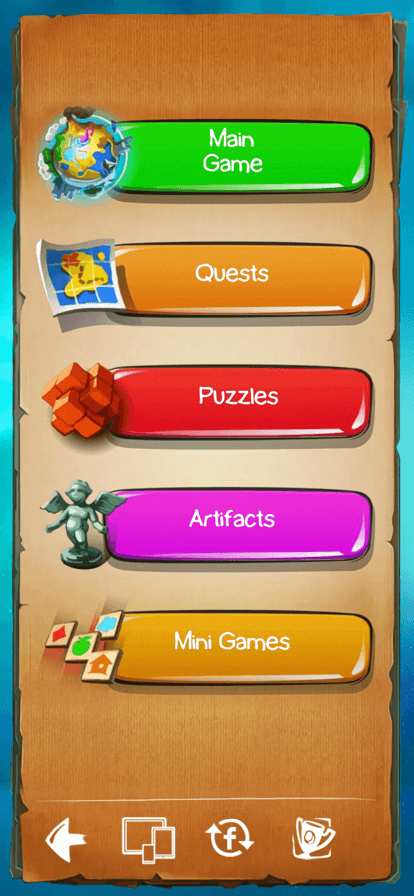 Get The Game
This game's download link redirects to App Store and Google Play, while the purchase link redirects to Amazon. Neither of the links contain malware nor viruses, please feel free to try it out!
Editors' Review
Doodle God ©Copyright by FunGameShare, Do not Reproduce.
Come on, after reading a lot about sandbox creation games, I'm really not interested in them. I'm not a fan of sandbox games, where you have to constantly collect resources and use them to create what you want, but sandbox games are not friendly to beginners. A lot of people think I'm an idiot, and if a game is hard to get started, can I just give it up? I don't know how to deal with this either, because I play games to get an indescribable sense of comfort in as little time as possible. But if a game, especially a sandbox game, takes up a lot of my time, from a business point of view, the effort and the return are not proportional, and the costs and benefits are grossly missing. I really sighed and decided not to play sandbox games. Instead, I discovered my creativity in Doodle God. It turns out I'm not a beginner, but I'm just not a sandbox type. As long as people go to the right track, then the opportunity to play their strengths will follow. I found some great game insights in Doodle God, and I wanted to talk them out of my body.
I'm addicted to Doodle God. This is one of the magic factors that I have attached to Doodle God. The game is addictive because it is simple and straightforward and there is no extra process. This game, I believe, is not the kind of game where you challenge yourself or develop slowly with your own creativity. Doodle God is simply a matter of mixing and matching fire, wind, earth and air to create a perfectly functioning universe. There is no shortage of these elements in the world they make up, and with a swipe of your finger on the screen, you can add the elements mentioned above to your world. In Doodle God, you can play a game form called Planet Mode, which provides a challenge. This mode is very difficult, and to figure out how to create the universe of your dreams, you have to do the hard work yourself, which means, of course, swiping a phone screen.
Doodle God promoted me. Everyone, including your family, friends, and complete strangers, will say a classic saying: "It's useless to play games. They will only corrupt you. They will erode your intelligence bit by bit." I don't think that's the case. At least Doodle God isn't a game that makes people degenerate or turns into pigs. I have to take some time to create the universe. I started with a simple microbe to create animals, storms and tools. You know, if you take a world to an amazing level of civilization, then something happens that you don't expect. For example, if your universe really catches up with your ideas in wisdom, Doodle God will give you some rewards, including great philosophers or comedians. I think this is certainly very reasonable, Doodle God does a good job in this aspect, I love it.
Doodle God makes me happy. Although I am in the world of ordinary people is also an ordinary person, but I do not admit this, everyone has their own inherent unique advantages. So, you have to have a feeler that's good at spotting the dots. I'm a very creative person in Doodle God, and I can go crazy and experiment with 300+ advanced items, and I end up with a lot of interesting results. You won't find your strengths if you don't play Doodle God, so please learn some of my behaviors, please.
Description
Doodle God, a puzzle game developed by Joy Bits, has garnered 180 million downloads since its launch on iOS on June 10, 2010. Here you have the presence you've been seeking, here you have a puzzle mode to die for, and here you can take on the role of God, using a variety of elements to create a world of your own by completing new survivor missions and escaping a mysterious island in the middle of the ocean.
The game was released as a sequel, Doodle God 2, in 2011, while the original game was released in 2015 with a major update and a corresponding Flash version. The remake also has related works Doodle Devil, Doodle Kingdom, Doodle Creature and Doodle Farm.
How To Play
Doodle God is a very interesting game. After completing the normal mode, players can also challenge the mission mode. Including the preparation of gifts for Santa Claus, warriors fight the dragon and other very interesting levels. The following I bring you the strategy, I hope to bring you help.
The game is very simple, the game with a different main elements, and then through the different elements, which is able to generate new elements or substances. The fun of the game lies in the process of constantly exploring the elements and eventually trying out new ones. Players can simulate the origin of the entire planet, and eventually continue to develop into the future era.
Comment
You may like it.