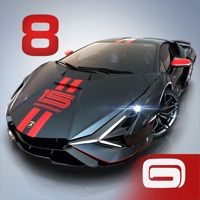 Asphalt 8: Airborne
Platform :
Size : 3.3 G
Date : Jan 25, 2022
Version : 6.2.0
Devoloper : Gameloft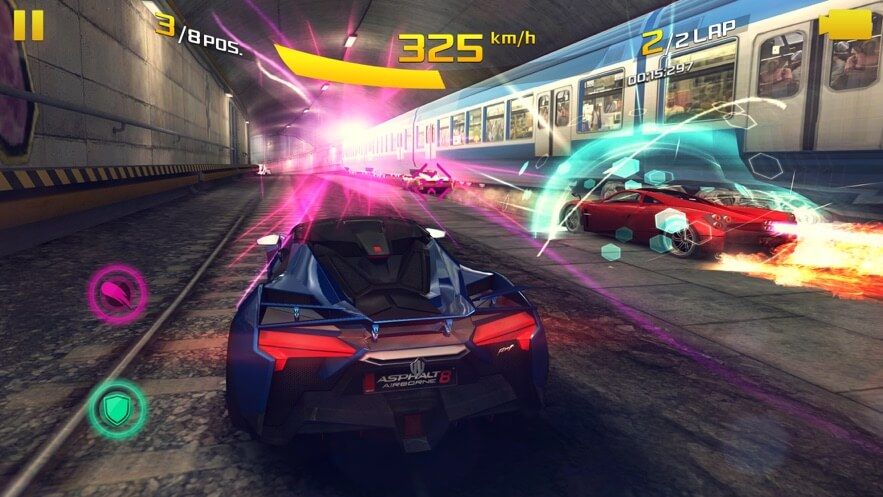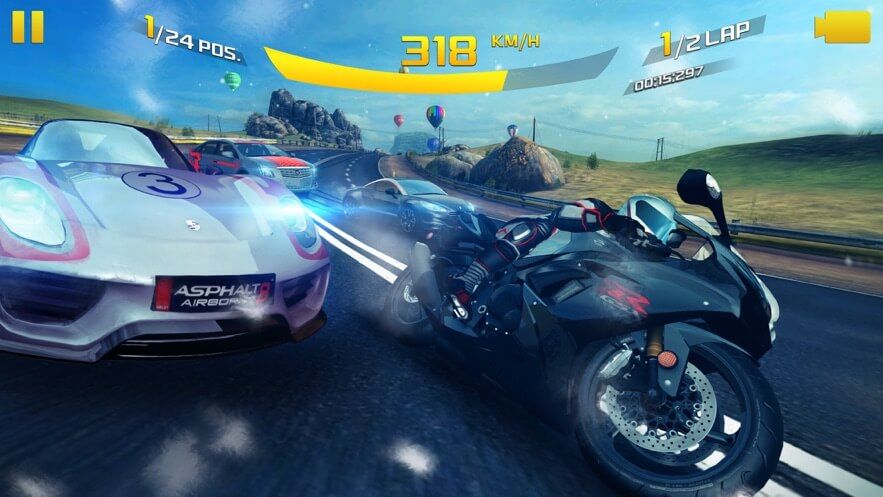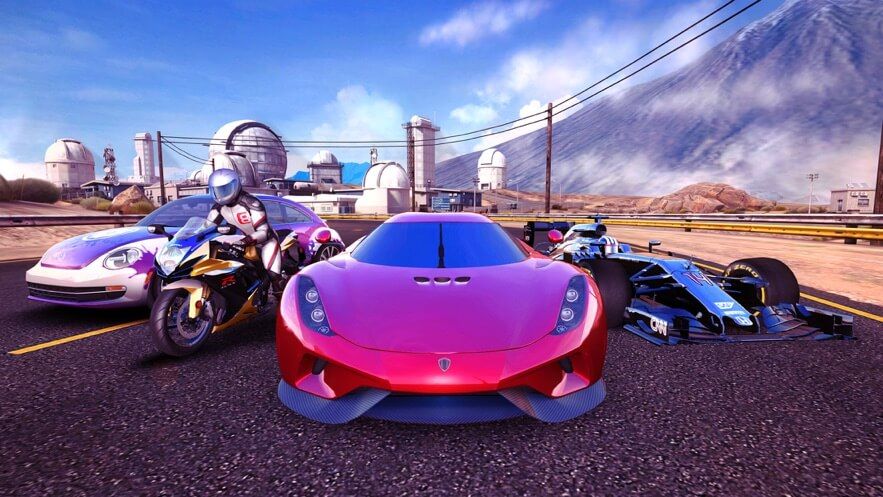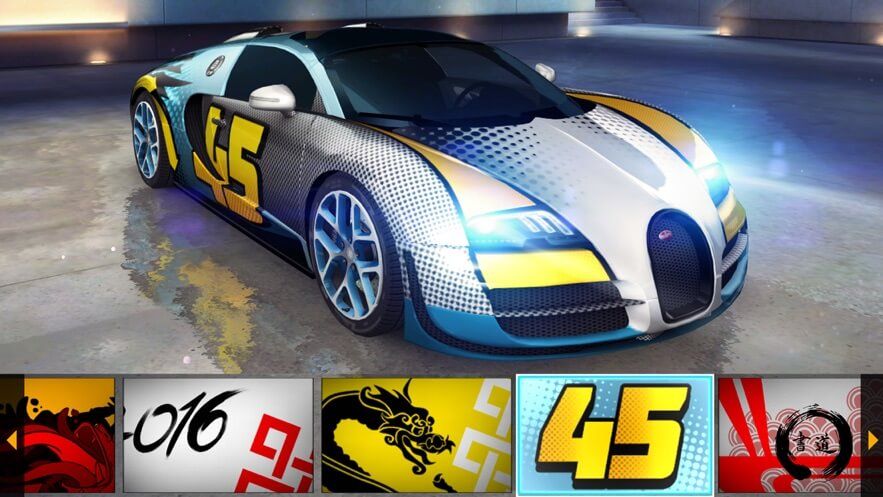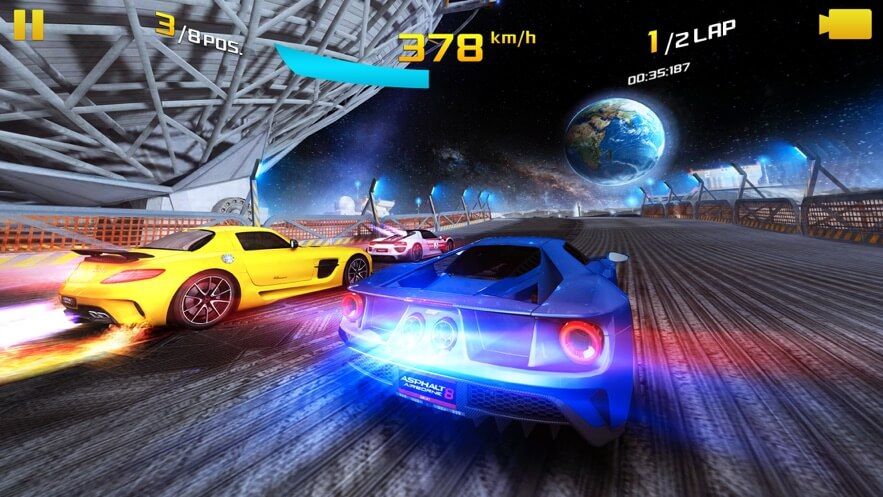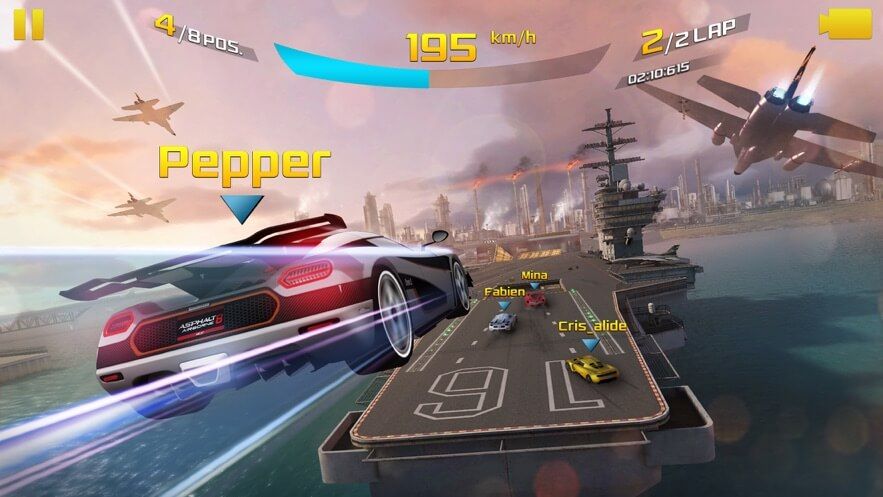 Get The Game
This game's download link redirects to App Store and Google Play, while the purchase link redirects to Amazon. Neither of the links contain malware nor viruses, please feel free to try it out!
Editors' Review
Asphalt 8: Airborne ©Copyright by FunGameShare, Do not Reproduce.
Asphalt 8: Airborne is a car racing game developed and published by Gameloft, the developer of the Asphalt Series who focus its business on mobile games. The Asphalt Series are the best performing car racing game in the world. Since its first game released in 2004, the series has gone through a long history and still be loved by game players at the moment. And at present, the game could be downloaded on various platforms: iOS AppStore, iPad, Google Play, Windows Phone 8, BlackBerry10, Fire OS, Tizen, Microsoft Windows, tvOS, macOS, and Windows 10 Mobile.
Asphalt 8 is not just a car racing game, it distinguishes itself from the other similar games by its abundant contents. There are more than 300 speed machines from cars to bikes for you to choose from: Ferrari, Ducati, Lamborghini, McLaren, Bugatti, Mercedes, Audi, Ford, Chevrolet, etc. In the game, players can enjoy keeping fancy cars from renowned manufacturers in the real world. Besides, players can create their own customizable racer avatars. They can choose their clothes, costumes, and accessories to create a stylish avatar. There are also more than 50 high speed tracks in different themes to make your racing more enjoyable! What's more, there are more than 400 career events, 1,500 car mastery challenges, and 6 unique game modes for you to enjoy! Last but not least, 2,300 decals are provided for you to decorate your vehicles! For those racing game fans and those who love cars, they will never get bored playing this game!
Gameplay of Asphalt 8 is similar to the previous versions, where players are given four control options: "Tilt to Steer", "Tilt and Icons", "On-Screen Controls" and "Tap to Steer". With those four options, you can choose to control acceleration and movement freely.
As one of the best-performing car racing games, Asphalt 8 is the winner of "MWC Best Mobile Game App" and the winner of "Pocket Gamer Best Sports/Racing Game Award". In addition, it has won the perfect score from TouchArcade, AppSpy, Slide to Play, GameReactor, and MacLife. The game has already attracted 470 million players worldwide, and it is worthy of your trail if you are one of the car racing fans.
Pros and Cons
Pros
-Asphalt 8 is an offline game, and it's very convenient that players can enjoy it anytime and anywhere they want.
-There is a huge selection to choose from and its overwhelming because there is so many cool and fast cars.
-It has an amazingly large number of cars, maps, events, festivals, and playing modes. You will never get bored of it.
-The game has stunning graphics, and the control of car racing is real. Players can hardly find any other racing games like this.
-Unlike other game where you are pushed to play every day, in this game, you don't have to play for rewards. And you can play it at will.
Cons
-There are too many ads in the game, which destroy its players' experiences.
Game Review
Asphalt 8 is abundant in contents. There are more than 300 speed machines, 50 high speed tracks, more than 400 career events, 1,500 car mastery challenges, 6 unique game modes, and 2,300 decals for you to choose. And I am sure that you will never get bored of it. And it enhances your game experience by its stunning graphics as well as its multiple gameplays.
Description
Fast-paced arcade racing game with real-time online multiplayer.
290 Licensed Vehicles / Action-Packed Races / 75 Tracks / Offline & Online / Single & Multiplayer.
How To Play
COLLECT, UPGRADE, CUSTOMIZE: Find your perfect ride among the biggest manufacturers in the world including Ferrari, Ducati, Lamborghini, McLaren, Bugatti, Mercedes, Audi, Ford and Chevrolet. From motorbikes to roadsters, family wagons to hyper cars... we got 'em all!
FUN, UNRESTRICTED GAMEPLAY: Blaze a 400 km/h trail across open locations that grant the freedom to find your own best route. Fly off ramps, charge up your nitro, defy gravity, and surpass yourself in this limitless arcade experience.
DETAILED ENVIRONMENTS: Race in spectacular recreations of San Diego, London, The Great Wall, Barcelona and more. Each curve and turn is designed to optimize the action so you can experience the future of racing, from the anti-gravity roads of the Moon Base to loops of Sector-8!
ONLINE & OFFLINE ACTION: Race in real-time multiplayer competitions, or enjoy a MASSIVE single-player career mode. You don't even need an internet connection to play!
8 ADDICTING GAME MODES: Race to finish first in Classic races, use high-tech power ups to claim victory in Showdown, change your ride on the fly in TAG Racing, and much more!
6 CONTROL OPTIONS: Take your pick from 6 precision control schemes that let you can master the road whichever way suits your style.
Comment
You may like it.