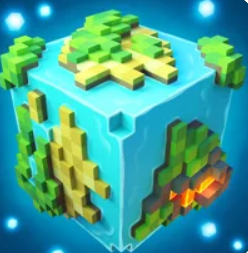 Planet of Cubes Survival Craft
Platform :
Size : 436.9 M
Date : Feb 17, 2022
Version : 5.2.3
Devoloper : SolverLabs
Tags : Minecraft Simulation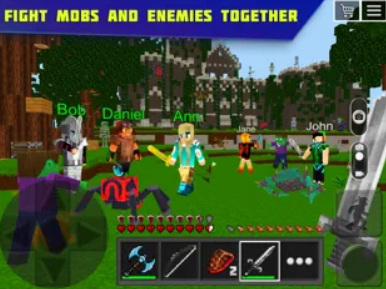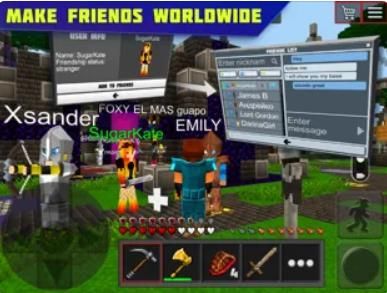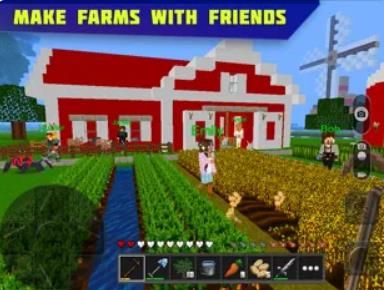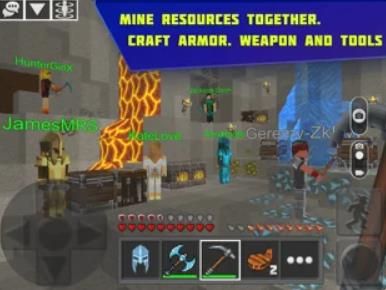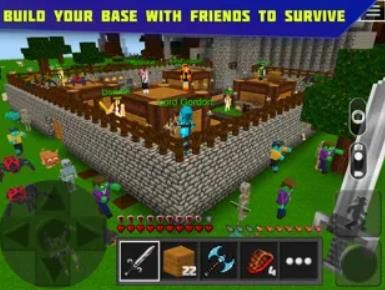 Get The Game
This game's download link redirects to App Store and Google Play, while the purchase link redirects to Amazon. Neither of the links contain malware nor viruses, please feel free to try it out!
Editors' Review
Planet of Cubes Survival Craft ©Copyright by FunGameShare, Do not Reproduce.
I would say a lovely word of greeting, "Hi", which I often use when greeting other players in the game. However, I suddenly realized that playing games, especially mobile games, requires cooperation with other players. While cooperation is not the theme of the game, competition also needs our attention. Freedom and creativity are two things I love in the game world, but I don't know how to embody them in games. I can't find a game that does both in the current limited variety of games, so I feel embarrassed. My friends and I have experienced survival in other sandbox games, as well as the joy of creation in these games. I satisfied myself to a certain extent and my friends enjoyed the game to a certain extent. We still feel that there's something missing from these games, that we don't know what it is, that it's unknown. So we had to make do with it until a good friend of mine, Kalie, made the amazing discovery that we stopped playing the game we were currently playing and gave up what we had achieved. What did Kalie find? I think you know what I'm going to say? Yes, an exciting game, Planet of Cubes Survival Craft. We had a vote for the game and five people voted, of which four, including Kalie and myself, voted for Planet of Cubes Survival Craft. Only one person went on to support the previous game. Planet of Cubes Survival Craft came as a shock.
I've just said that we get a lot of skill improvements from our long sandbox experience, but it always feels like they're missing something. These things are not physical objects, and they are not game mechanics or game modes. I think, if I had to describe it, it would be a special feeling. Right, it's a feeling. It is like the colleges in a large comprehensive university. Although they are all named by the university, their majors are different from the students they enroll. In fact, after all I've said, you don't know what this is. Planet of Cubes Survival Craft is one of those games where you can really get a feel for it once you play it, but if you're not going to play it, you can also look at my Review and touch it. I think it's a game that really deserves to be recommended to you loyal players.
Planet of Cubes Survival Craft is a free and creative game, no doubt about it, and I won't go into details. But there is one feature that we are particularly aware of, and that is its various survival mini-games. Yes, that's where the feeling comes from, you and your friends fighting enemies in other games, or your team fighting NPCS in the game, but have you ever thought about fighting your own people? I mean, use the rules of the game to compete on your team without setting the rules. This is exactly what we need.
Planet of Cubes Survival Craft offers a variety of Cubes Survival mini-games. You can have a PVP game, or you can choose deathmatch or The Hunger Games. Your opponent instantly becomes an enemy in these mini-games. You spend one minute peacefully gathering resources and mining, and you spend two minutes building magnificent structures. But as soon as the game starts, you can choose to turn your teammates or friends into competitors. This is the new challenge Planet of Cubes Survival Craft can offer, I don't know if it's a good one, but I enjoy it.
Description
Welcome to Cube Planet!
Cube Planet is a real-time multiplayer online survival sandbox game. In the endless game world, a large number of players are willing to build their own ideal world while resisting the invasion of foreign enemies.
How To Play
Social:
Chat with players around the world and form teams with friends and strangers to resist monster invasion.
Explore:
Look for mineral resources, such as wood and gold.
Making tools, diet and medicine bottles will speed up your development.
Create your farm, animal husbandry, planting. Start hunting or ploughing.
Build weapons and armor, archery, bombs.
Construction:
A large number of blocks and texture types are available for you to choose from. Build your own house, city and country from a few small plots.
More than 160 character appearances are available for you to choose from.
Comment
You may like it.