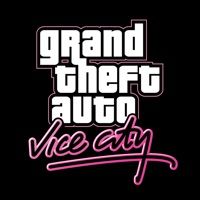 Grand Theft Auto: Vice City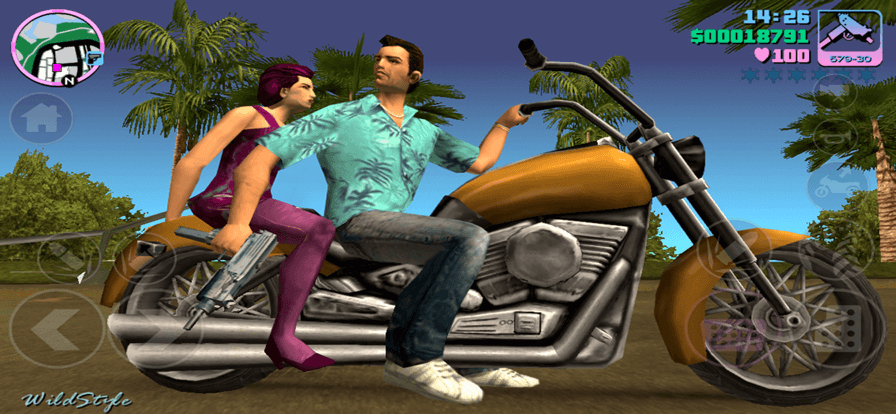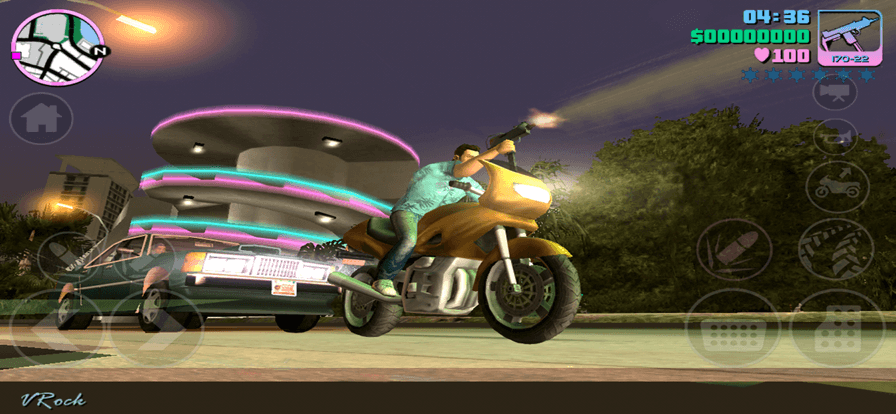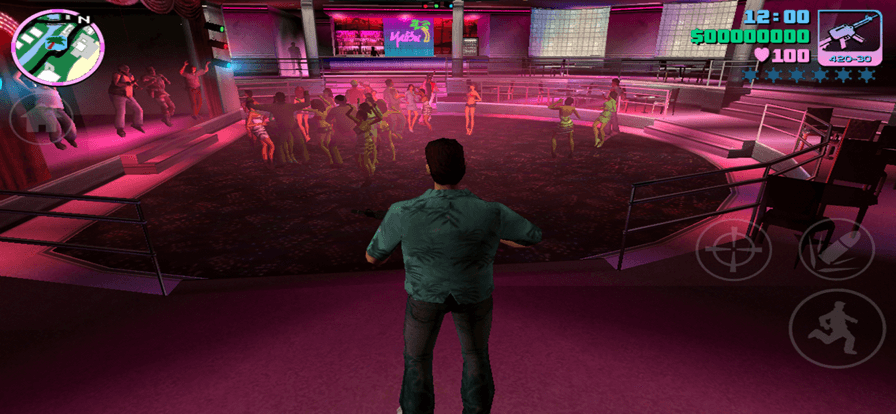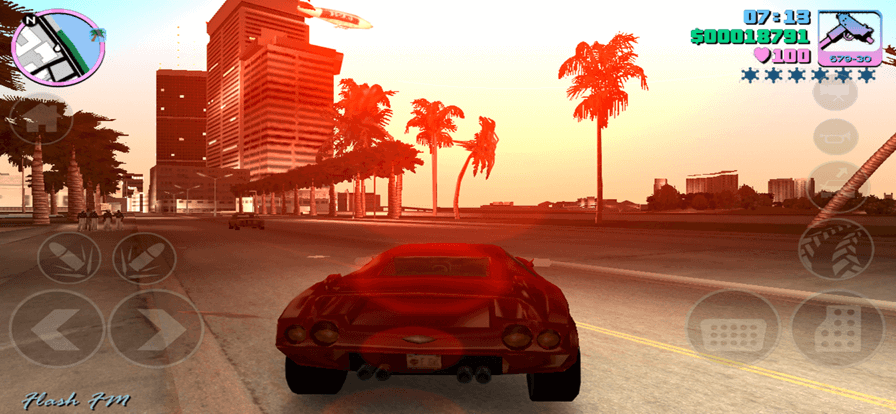 Get The Game
This game's download link redirects to App Store and Google Play, while the purchase link redirects to Amazon. Neither of the links contain malware nor viruses, please feel free to try it out!
Editors' Review
Grand Theft Auto: Vice City ©Copyright by FunGameShare, Do not Reproduce.
Grand Theft Auto- Vice City is a crime simulation game published by Rockstar Games. It supports mobile devices of iOS and Android systems. In this game, the time is set in 1986. The location is set in a sunny Sin City based in Miami. It looks like a living, breathing city with plenty of life here. As a result, the game manages to create an 80s vibe and never miss the little details like weapon types, local slang, fashion styles, and more. This will allow players to experience a full sense of realism.
The plot of the game is that the protagonist of the game, Tommy Vercetti, is released after serving a 15-year sentence. His boss, Sonny Forelli, sent him to Sin City with attorney Ken Rosenberg to oversee the drug trade. However, during the transaction the protagonists will be ambushed, and their drugs and money stolen. After this, owner Sonny Forelli ordered Tommy to find the drugs and get the money back. The game starts here. The player begins his investigation as Tommy Vercetti, and with Ken's help, gradually re-establishes his power in the game.
Unlike its predecessor, Grand Theft Auto III, Grand Theft Auto- Vice City offers a wider variety of vehicles. Players can even choose to ride a motorcycle or fly a helicopter. These vehicles are not difficult to control but crashing at high speeds will cost the player some health. In addition to driving tools, players can now buy properties in cities. This will help players collect interest and earn more money. Grand Theft Auto - Vice City's mini-games and side quests have also become richer. Several new features have been added to the game content, such as the ability for players to buy pizza delivery and toys. The game also has many buildings that players can enter. This is something the previous games didn't have. The player's arsenal has also been fully expanded in the game. This means players will have more updated melee weapons and guns. Because the game is set in the 80's, players won't see any of the latest weapons like AKs in the game but will use Rugers or M4s. This will give players a first-hand experience of how people struggled in that era.
The sin city in the game is divided into two large islands and connected with several bridges, but players cannot access all the territories at the beginning of the game. The game sets up hurricane warnings and blocks parts of the city. As players progress through the game, more game content, regions will be unlocked in Vice City. Therefore, there will be a wide variety of side quests and activities waiting for players to break through. The little designs in the game are very interesting and free, such as players can rob shops, collect hidden packages, participate in various competitions, and more.
Grand Theft Auto - Vice City's graphics are well-crafted and relatively identical to its predecessor, Grand Theft Auto III, but the difference is that the city life in the game is more colorful and vibrant. Its background music is also very rich and outstanding. Because it consists of numerous hits from the era, including pop, rock, glam, electronica, and more, it has gained a high level of player acceptance. In addition, the game has a lot of talk show broadcast time, which provides players with a lot of humor.
Overall, Grand Theft Auto-Vice City brings better and richer changes than its predecessor, but the overall feel of the game remains familiar to veteran players. This is good news for fans of this type of game. In fact, Grand Theft Auto-Vice City has been a huge success since its launch and has received rave reviews from critics and players alike and has even won many awards. If players are looking for an excellent and unique action-adventure crime game, then Grand Theft Auto- Vice City is not to be missed.
Description
Welcome back to Vice City. Welcome back to the 1980s.
From the decade of big hair, excess and pastel suits comes a story of one man's rise to the top of the criminal pile. Vice City, a huge urban sprawl ranging from the beach to the swamps and the glitz to the ghetto, was one of the most varied, complete and alive digital cities ever created. Combining open-world gameplay with a character driven narrative, you arrive in a town brimming with delights and degradation and given the opportunity to take it over as you choose.
Rockstar Games brings Grand Theft Auto: Vice City to mobile devices with high-resolution graphics, updated controls and a host of new features including:
• Beautifully updated graphics, character models and lighting effects
• New, precisely tailored firing and targeting options
• Custom controls with a fully customizable layout
• iCloud save game support
• Massive campaign with countless hours of gameplay
• Support for Retina display devices
• Custom iTunes Playlist*
*To listen to your custom playlist, simply create a playlist titled "VICECITY", launch the game, and select the radio station "Tape Deck"
How To Play
In the mobile version of Vice City, you will also get a complete game experience. Rockstar has also made many enhancements for the mobile version, including character models, light and shadow effects and many other aspects. The control of the game is also optimized for the touch screen to ensure the smoothness of the phone. Players must control the protagonist of this game to survive the twists and turns, and finally become the new owner of Vice City.
Comment
You may like it.