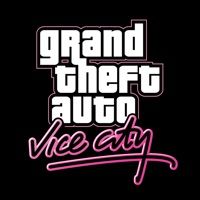 Grand Theft Auto: Vice City
Get The Game
This game's download link redirects to App Store and Google Play, while the purchase link redirects to Amazon. Neither of the links contain malware nor viruses, please feel free to try it out!
Editors' Review
The game experience is very good, and it is easy to get the gun and get the gold coins by doing the task seriously.
The gun can be aimed automatically. There are no cheats, so this time, I chose to be a good person.
The new ballistic design makes your shooting more precise.
Custom controls, your role, life is up to you.
Description
Welcome back to Vice City. Welcome back to the 1980s.
From the decade of big hair, excess and pastel suits comes a story of one man's rise to the top of the criminal pile. Vice City, a huge urban sprawl ranging from the beach to the swamps and the glitz to the ghetto, was one of the most varied, complete and alive digital cities ever created. Combining open-world gameplay with a character driven narrative, you arrive in a town brimming with delights and degradation and given the opportunity to take it over as you choose.
Rockstar Games brings Grand Theft Auto: Vice City to mobile devices with high-resolution graphics, updated controls and a host of new features including:
• Beautifully updated graphics, character models and lighting effects
• New, precisely tailored firing and targeting options
• Custom controls with a fully customizable layout
• iCloud save game support
• Massive campaign with countless hours of gameplay
• Support for Retina display devices
• Custom iTunes Playlist*
*To listen to your custom playlist, simply create a playlist titled "VICECITY", launch the game, and select the radio station "Tape Deck"
How To Play
In the mobile version of Vice City, you will also get a complete game experience. Rockstar has also made many enhancements for the mobile version, including character models, light and shadow effects and many other aspects. The control of the game is also optimized for the touch screen to ensure the smoothness of the phone. Players must control the protagonist of this game to survive the twists and turns, and finally become the new owner of Vice City.
Comment
You may like it.