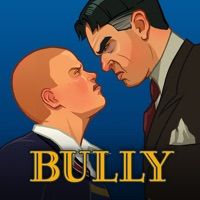 Bully: Anniversary Edition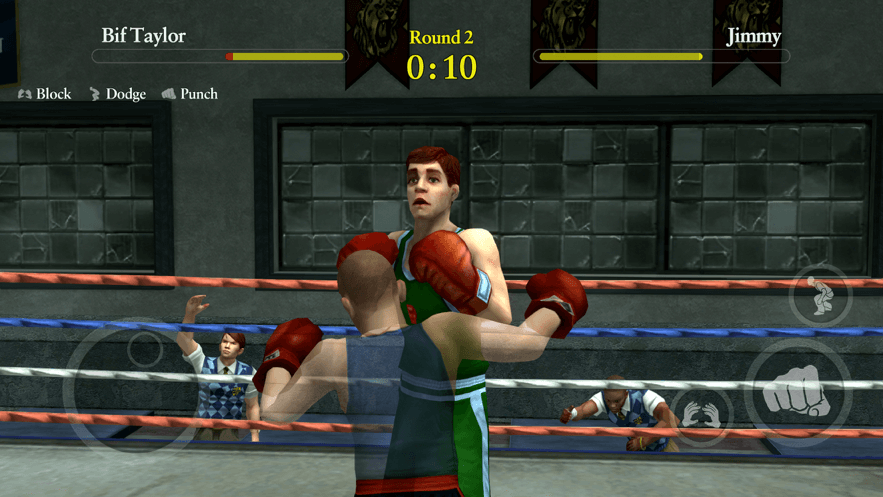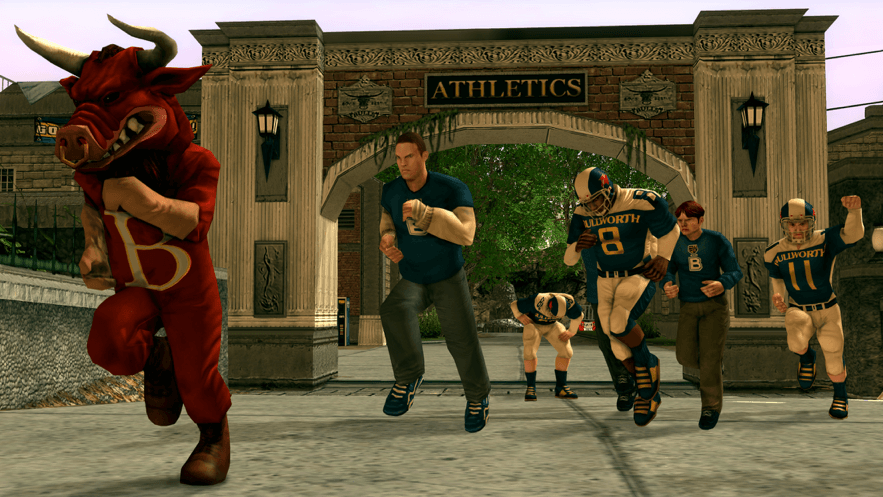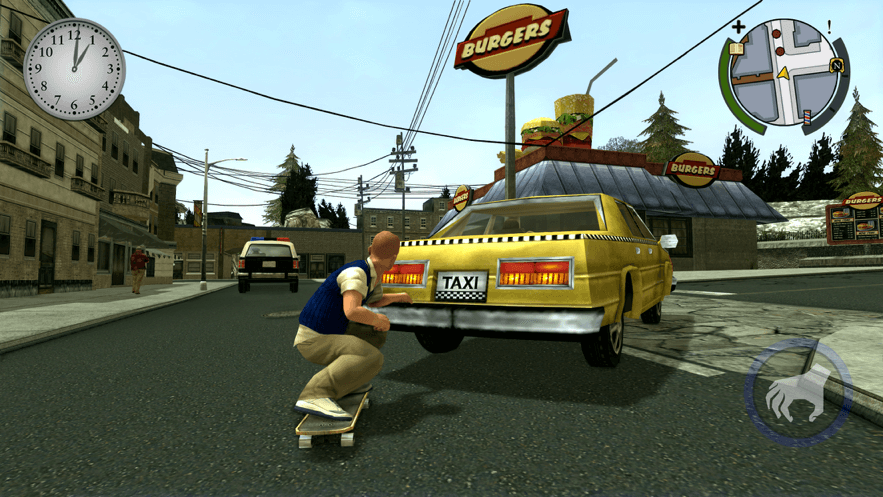 Get The Game
This game's download link redirects to App Store and Google Play, while the purchase link redirects to Amazon. Neither of the links contain malware nor viruses, please feel free to try it out!
Editors' Review
Bully: Anniversary Edition ©Copyright by FunGameShare, Do not Reproduce.
I read the newspaper recently and came across a very sad piece of news. In one middle school, a 15-year-old boy was bullied to death. They beat him, spit on him, and even hit him in the head with a club. The student jumped off the building because of the abuse. Every time I see these things happen to minors, I feel extremely sad. I could turn my anger into action as an action of my own, but I was forced to do a lot of thinking. I admit that I am a coward, their own ability is not enough to support all the behavior. I finally chose to endure, which is a history I regret.A teenager in his prime died for some unworthy reasons, which is not only a loss to him personally, but also to his family and the society. Of course, AS a former student, I am familiar with this kind of thing. But I dare not, because they are too strong, and I am afraid to become the target of their bullying in the future. So, I feel that I have a heart but powerless. I put my hopes in games, Bully: Anniversary Edition is a game about bullying on campus, but you are not a bully who attacks weak students in this game. You are a super hero on campus. You defeat those bullies and avenge the weak students. I think I need to talk about some of the features of Bully: Anniversary Edition.
Of course, Bully: Anniversary Edition isn't all about fighting school violence, but you'll see some injustice all over the game. Take a look at the backstory of Bully: Anniversary Edition. In Bully: Anniversary Edition, you are Jimmy Hopkins, a naughty 15-year-old. You are a teenager, but your energy is very strong. You spend a year at the corrupt, lame Bullworth Academy, which is really scary, where hierarchy is allowed and it's very rigid. You can't count on anyone else to help you in this game. You can't go against the hierarchy, but you can find ways to stand up to them. You have to stand up to the jerks and bullies at school. You can count on yourself and not the teachers, because the teachers are a bunch of shitty people. If you tell the teachers about the bad guys' behavior, chances are they won't do anything about it. They may even gang up on you. You can win or lose girls at Bullworth Academy, which is a really bad school.
Don't equate Bully: Anniversary Edition with real-world school life, though, because you're powerful in the game world.You have to do these quests, they are necessary to help you reach your goal, and of course if you need to unlock something, you have to do it by completing the quests.
I think the excellence of a game is reflected in the presentation of the game. Bully: Anniversary Edition has gorgeous graphics, compared to other games, Bully: The Anniversary Edition's graphics are much smoother thanks to its high-resolution textures, dynamic lighting, shadows and particle effects, and I don't know how much effort the game makers put into these forms of presentation, but if you really love Bully: Anniversary Edition, you can get this gift. I think games like this have to be played with friends, Bully: Anniversary Edition also provides turn-based multiplayer friend challenge mode. With the portable mobile function of the game, you can challenge your friends anywhere. You can constantly challenge your own limits. Believe Bully: Anniversary Edition please, and you can get your sourse.
Description
Bully Anniversary Edition is an action game developed by Rockstar Games, in which the player plays a student. You can manipulate the student to do anything. Here, you can do whatever you want. Do you stop or participate in bad things? When encountering good things, is it with kindness or disdain? Everything is done in Bully Rooney, teaching you how to be the master of life. In addition, as a rebellious teenager in the game, you will do all kinds of bad things. Of course, you can also become a good student. The development of the game depends on you.
How To Play
In the game, players will play as 15-year-old Jimmy in a new school to live his new life. Players need to help Jimmy solve various problems on campus, such as the school hierarchy, student bullying, corrupt distance, confusing girls, etc. There are a number of different tasks that the player has to solve.
1. Take up arms and challenge more people
2. Team up with friends
3. Upgrade your stats when you have the energy.
For the shop class, you can also follow the button action, which slightly more difficult than chemistry.
Generally speaking, the key is to be pressed continuously and repeatedly until there is no prompt on the screen before the next action can be performed. There are also requirements above. Rotate according to the direction. As soon as you see this icon, you must be fast. Of course, it is not too fast. Sometimes it will be counterclockwise, so be sure to see it clearly before doing it.
New bikes will be unlocked every class, they will be in their garage (that is, where the lock icon is on the map), your unlocked bikes will sometimes be parked in the town, and bikes can also be purchased in the store.
Comment
You may like it.