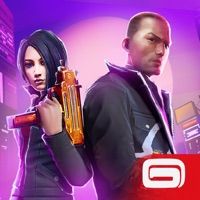 Gangstar Vegas - Mafia action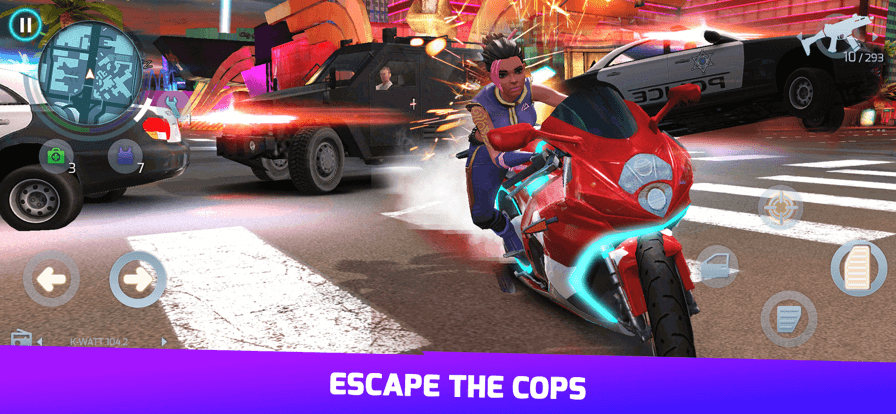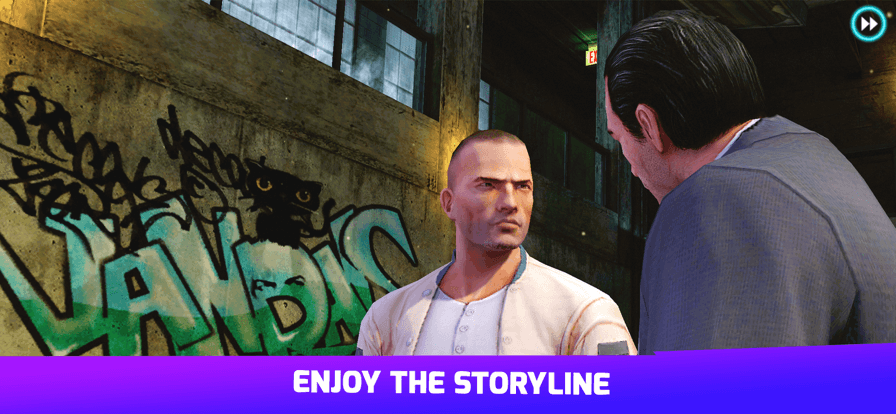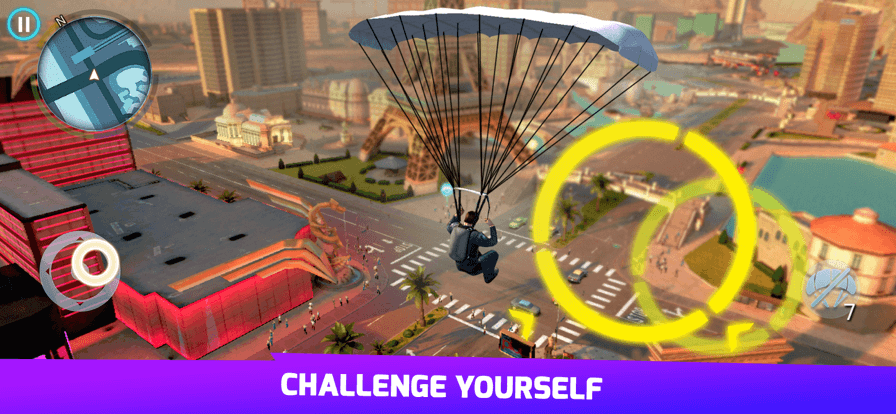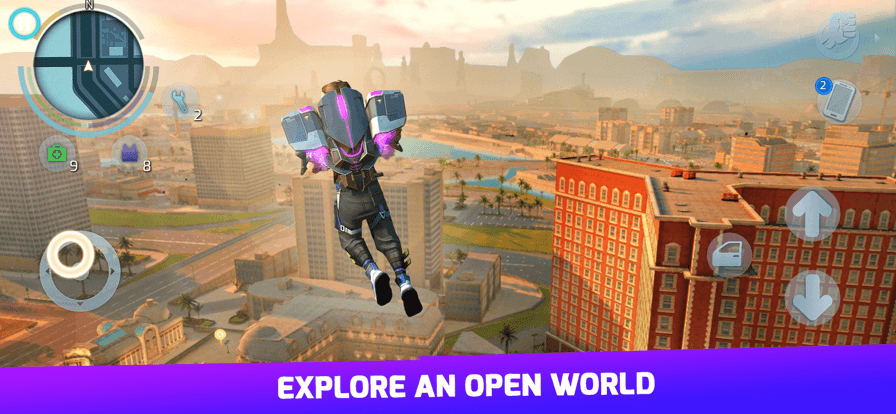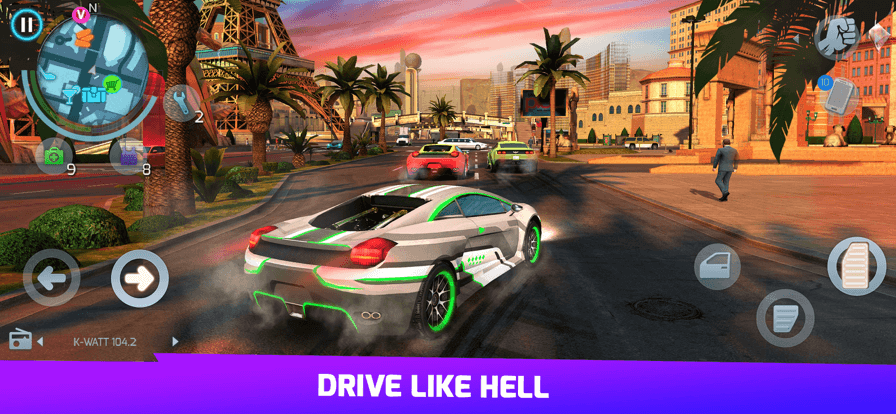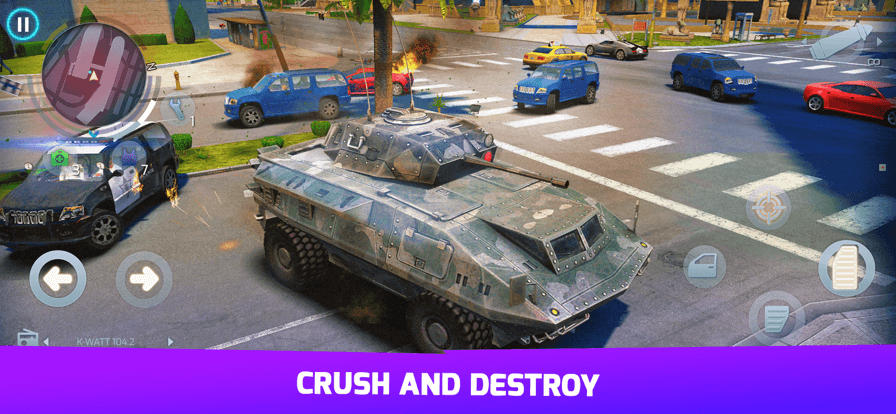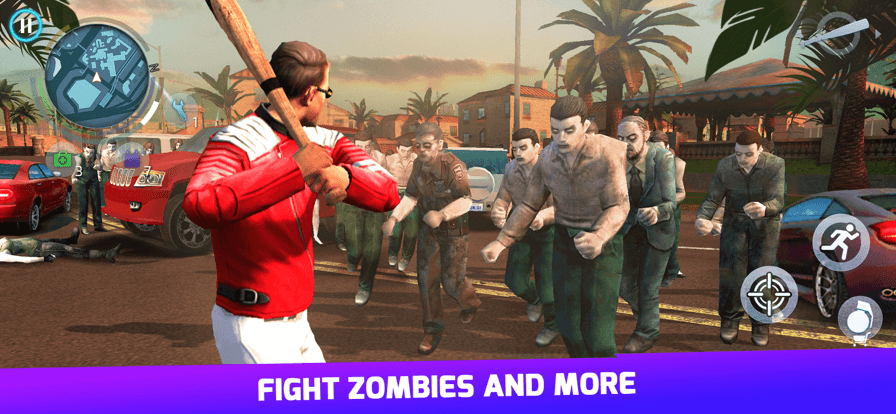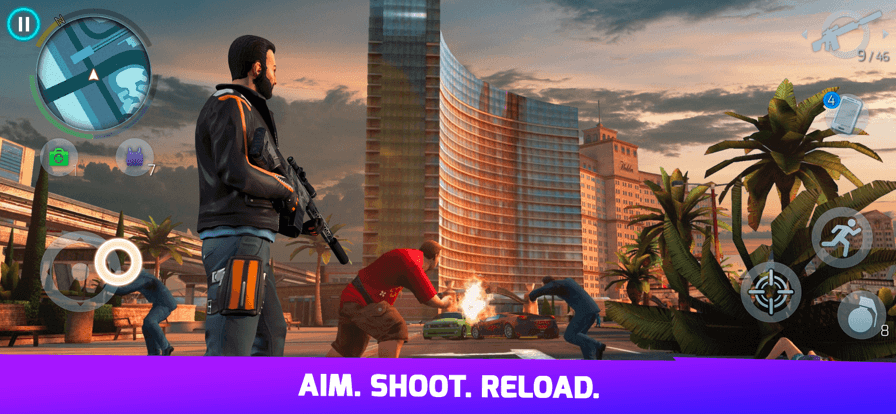 Get The Game
This game's download link redirects to App Store and Google Play, while the purchase link redirects to Amazon. Neither of the links contain malware nor viruses, please feel free to try it out!
Editors' Review
Gangstar Vegas - Mafia action ©Copyright by FunGameShare, Do not Reproduce.
I think there are many people like me who have always fantasized about what a world full of violence and crime would be like. In fact, this world has been made into movies by some Hollywood directors, which is not a difficult thing to imagine. You can check this out by looking up some movies. For example, you can refer to the movie The Purge, which depicts a lawless and violent world where the strong are king and the weak are just lambs to be slaughtered. I think you can have a lot of impressions after watching the movie I mentioned, but this article is not a perception, but an introduction to the game. For gamers who love all this violence, one game is definitely for them: Gangstar Vegas. It's an incredibly rich game that doesn't quite live up to its simple name, as you can see when you click into the game. It's a huge gangster paradise with tons of guns, ammo, and racing cars. How about that? Hearing about these scary elements, isn't it a little tantalizing?
I don't know what's wrong with me, but I'm a fan of Gangstar Vegas, a critically acclaimed game that some people steer clear of because its violent elements can destroy your outlook on life, the world, and your values in an instant. I like to call it Sin City. You're a vicious MMA fighter in this game, but of course, you're not free. You're in the hands of the Mafia, but you're about to be out of their hands. You can become richer, more powerful, and more experienced after completing 80 thrilling missions. You want to know what those 80 tasks are, right? First, you are assigned to steal something, depending on the mission objective. Or you'll get involved in assassinations, which are scary, and if you can't handle it mentally, you'll get crushed because Gangstar Vegas is so realistic. Gang warfare is a perennial activity in Gangstar Vegas, where you are constantly trying to free yourself from the Mafia's grip, provided you choose to fight them as a rebel fighter rather than a pusillanimous weakling.
Knowing that, you should know more about Gangstar Vegas. You should see something familiar in this game. Vegas is a virtual city based on Las Vegas. The city of Sin is huge. I don't know how big the city map of Gangstar Vegas is, but you can trust me that if you drive in the game, it will also take you a long time to get around the city. I'm not exaggerating, it's true. What I like about Gangstar Vegas is that it offers casinos, and you may get tired of the killing after a few months of playing the game. Violent activities such as running races, gang fighting, shooting enemies, car theft and drag racing don't make you happy either. So what? I recommend testing your luck at the casino in Gangstar Vegas, which is addictive and impossible to stop. I'm sure that even if you amass amazing wealth in your previous missions, you could lose your shirt in a casino in Gangstar Vegas. Gangstar Vegas offers a huge number of cars and costumes, and you won't get absolutely bored if you keep pushing yourself to get new cars. That's what really blows me away about this game, the sheer volume of it is always the reason you play it. I don't know about you guys, but I really like violent games, and I want to keep it a secret. Here, you'll find some sci-fi stuff in this game.
Description
Gangstar Vegas is a classic action shooting game developed by Gameloft. The game maintains a high degree of freedom. Like GTA, the most attractive part is to enjoy the free country while completing various tasks, killing people, grabbing cars, and trading money to become the master of the city.
How To Play
Gangstar Vegas is set in Las Vegas, a sin capital full of drugs, violence, and beauty. The protagonist of the game, Jason, is involved in a gang conflict and becomes a pawn in the game of power. In order to protect himself and help his friends, he must take up arms and use force to solve the problem. The game is divided into main line tasks and side tasks. The main line tasks are divided into five chapters according to chapters. The main line tasks are to promote the development of the plot and the progress of the game.
1. Black box work. Jason completes the task if he is not knocked down by the opponent in the fighting game. This task is the easiest. The left hand controls the direction, gets close to the enemy, and presses the punch button with the right hand to knock down the opponent. The last part of this mission is to be chased by police cars and planes on the road. Click on the target to automatically aim, and then fire to destroy the opponent.
2. Forcibly pass. This task is to drive and lead friends Karen and Bella to break through the encirclement, and the main test is driving skills. The operation method is to reverse the car on the left, use the accelerator on the right, and follow the yellow instructions. If you leave the designated area, you must return within 15 seconds, otherwise it will be regarded as a mission failure. Among them, the police will want you, you can hide as much as you can, and otherwise the mission will fail if you are caught.
3. To retrieve the important package for Bella, follow the yellow cursor. There are a few hooligans, and as long as you defeat them, you can get the package smoothly. Jason is a professional boxer, and it is easy to defeat them.
4. The mission is to compete with Iman in an illegal street race to finish first among four contestants. To test the driving skills, the operation method is still the same, but the difficulty is slightly higher than the previous one. The other opponents' driving skills are average, and the speed is not too fast. Don't cross the competition area or hit the wall.
5. Help Karen complete the business deal. Follow the yellow line in the upper left corner to drive to the trading location. After meeting, there will be a shootout. When approaching an obstacle, you can choose to crouch to avoid it. However, because of the automatic aiming, you can just chug directly when the ammunition is sufficient.
Comment
You may like it.