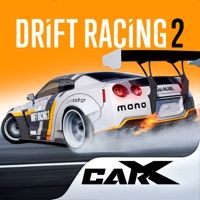 CarX Drift Racing 2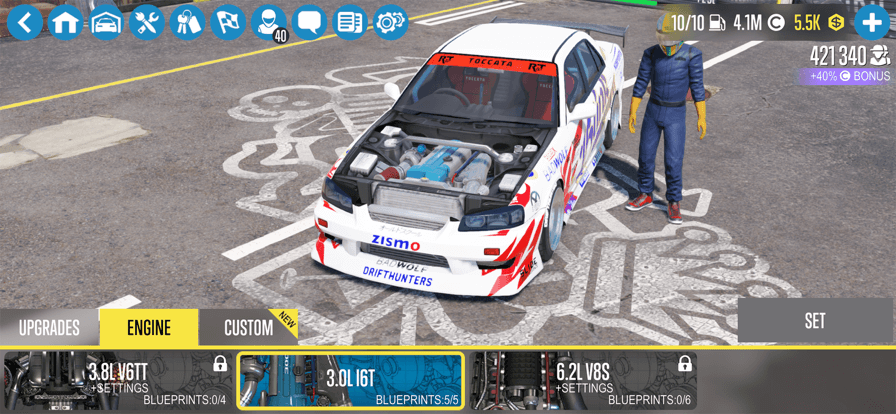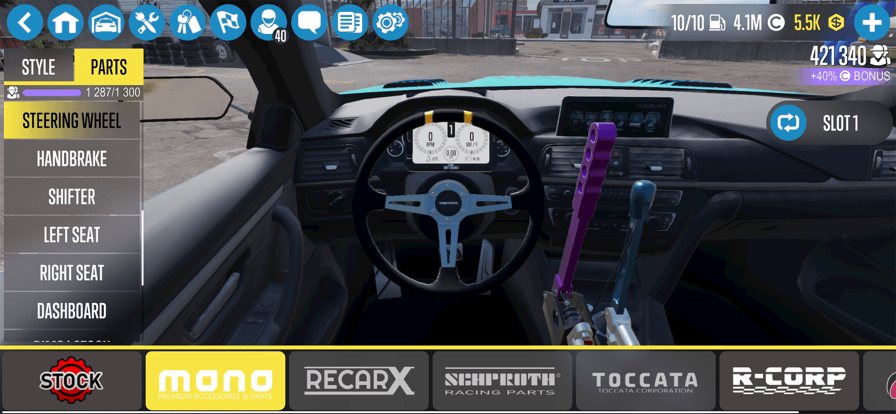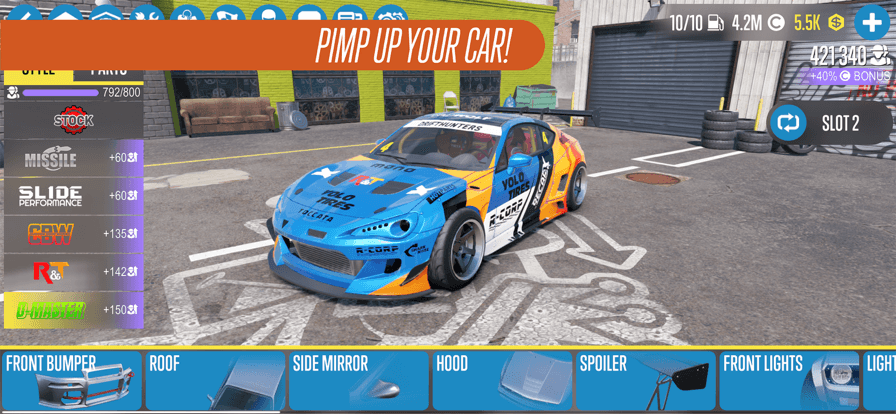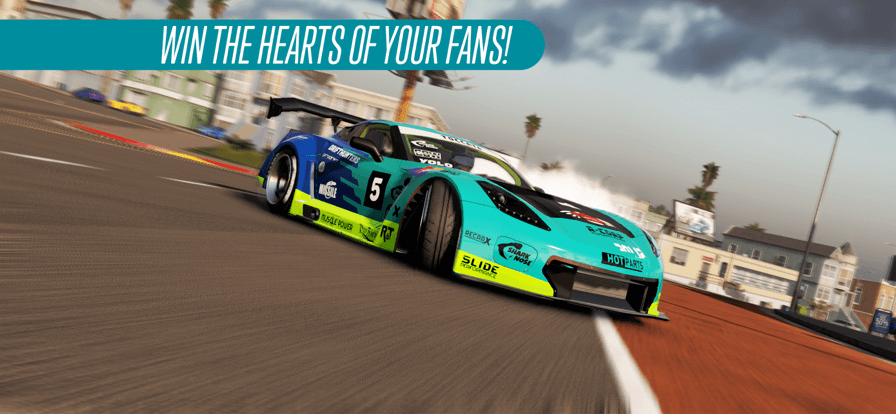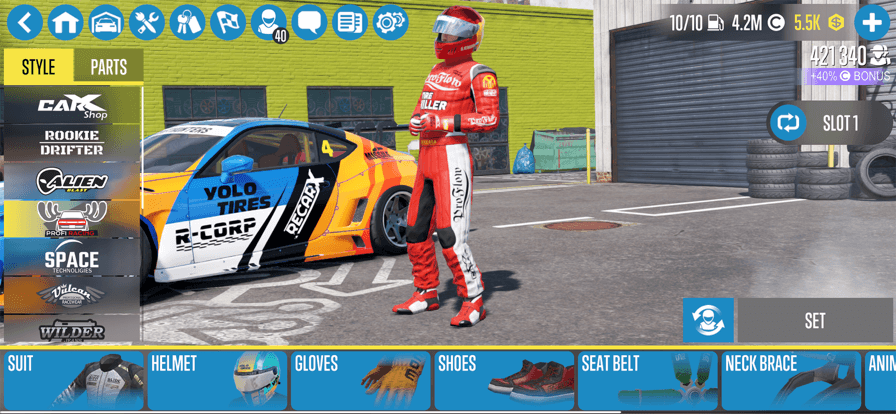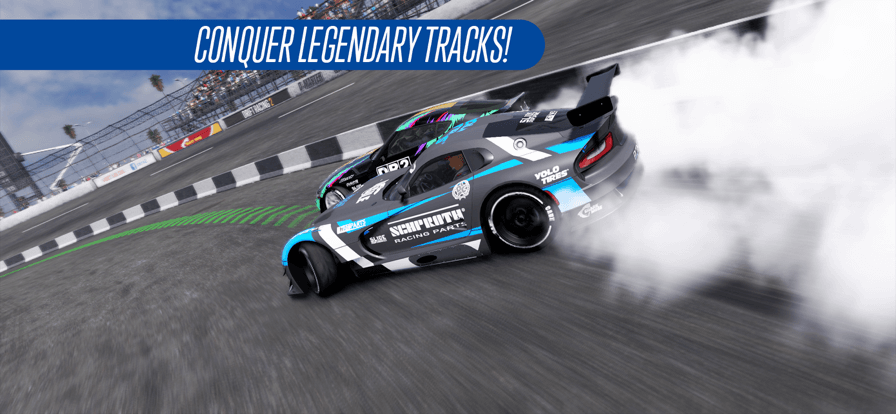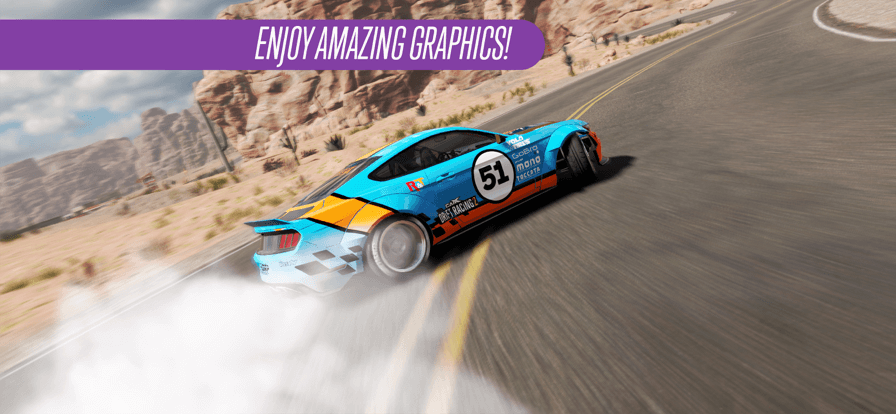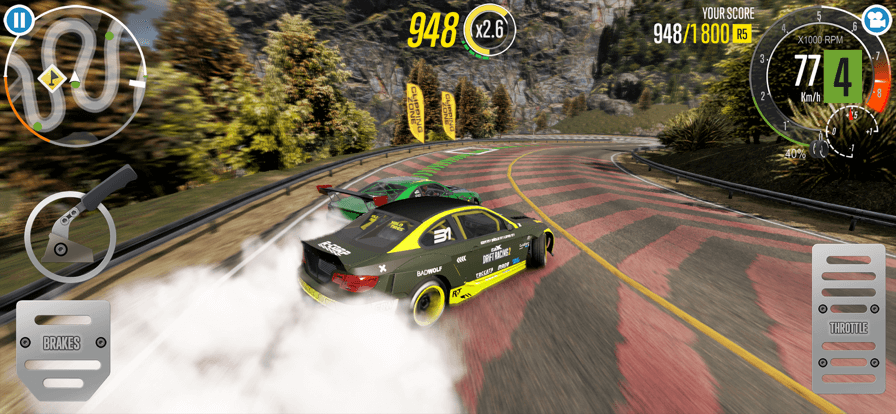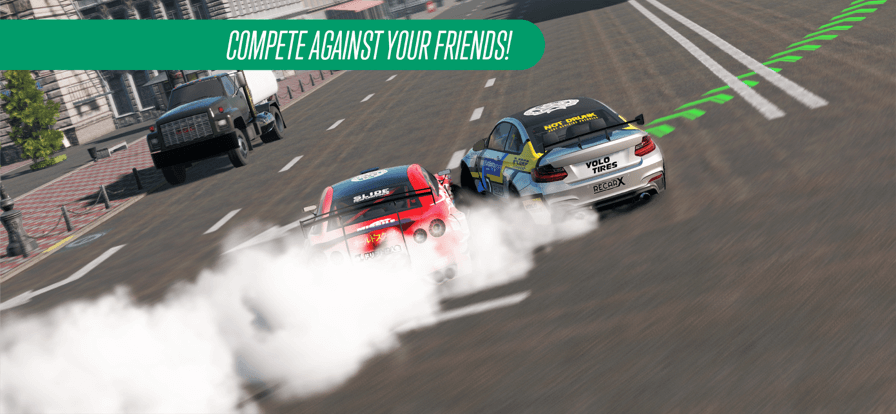 Get The Game
This game's download link redirects to App Store and Google Play, while the purchase link redirects to Amazon. Neither of the links contain malware nor viruses, please feel free to try it out!
Editors' Review
CarX Drift Racing 2 ©Copyright by FunGameShare, Do not Reproduce.
CarX Drift Racing 2 is the best drift racing game carefully produced and released by CarX Technologies. It offers players an unprecedented and realistic experience of driving various sports cars on all kinds of real tracks. Since its release it has been loved by over 100,000,000 fans around the world and is considered a masterpiece in drifting racing simulators. You can get this game for free on both iOS AppStore and Google Play.
Compared to its equally good predecessor, this sequel has improved physics. This is also one of the reasons why this game is far superior to other similar games. The developers of the game have put in over 1000 working hours, conducting extensive field tests with real drift cars, collecting and analyzing telemetric data to provide a more realistic drifting experience. You can show off some quality drift by adjusting your suspension, engine, turbine pressure, and choosing the right tyre air pressure, wheel angle, and more. All this makes this game the most true-to-life racing on the mobile platform.
On top of that, a variety of game modes will also keep you coming back for more. You can drift in real time with your friends in online rooms, practice tandem drifting in the XDS mode with the professional CarX XDS evaluation system, compete against real opponents in online championships, show off your superior drifting skills in club competitions, and more!
What's more, with the new content that is always being added to the game, the fun will never end. Download or update the game to the latest version 1.19.1, an you will be able to enjoy a lot of new and exciting content, including new car-Royal, new body kit for EVA MR, a DP set for solo drifting in online rooms, more livery and tuning slots, new vinyl categories, and many more.
Subscribe and get the premium version of this game, and you will have access to daily rewards (coins), increased fuel tank (by 5 points), increased experience after each race, ad-free gaming experience, and more.
Pros and Cons
Pros
The game's physics are well designed, for example, if you can find the right sensitivity, drifting becomes easy.
With remarkable graphics and great maps, the game has very stunning visual effects.
The game is able to run smoothly on mobile devices at an average of 60fps with no lag.
The game is not as expensive as other games, and the price of the items makes it all seem worthwhile.
The controls of game are smooth and it is easy to access all features.
The cars and upgrades are well designed, as each car has its own driving style. And the feature of tweaking and customizing the cars is also a pleasant surprise.
The drifting experience in this game is quite realistic, unlike some games where you just press the throttle and let go, in this game you have to have some real skills to drift smoothly.
Cons
The game still has some bugs, for example, sometimes the game doesn't respond, or gets stuck on the loading page.
Game Review
Unlike other racing games, this game is dedicated to really letting players experience the realistic feeling of driving a sports car and drifting like never before. With a variety of tracks with different conditions, features that allow various fine-tuning of the car's performance, and a professional evaluation system from real-life drifting competitions, players will be able to experience the real thrill of drifting in this game.
Description
Enjoy tandem drifting, customization options together with club races and all improved physics. Welcome another fantastic sequel to the best drift racing game.
Over 100 000 000 fans around the world have already downloaded CarX series games. It's your time to join!
BEWARE the danger of addiction! You may not want to quit & play for hours. Taking a quick break every 40 minutes is strongly advised.
How To Play
VISUAL AUTO TUNING
- Replace mirrors, lights, running boards, bumpers and many other parts;
- Create a unique image of your car with body kits, rims, etc.;
- Use vinyls to stick out with your final result limited only by your imagination.
IMPROVED PERFORMANCE TUNING
- Adjust your suspension, springs, choose the right tyre air pressure, wheel angle and more;
- Tune the engine, turbine pressure, gear box, brakes, locking differential. You can show some quality drift only if you have your car fine tuned to your needs.
THE MOST TRUE TO LIFE RACING ON A MOBILE PLATFORM
- Check out the all improved steering control perfect for quick side changing, backwards and drift donuts. We have put in over 1000 work hours to bring in the improvements;
- See how tyre pressure affects driving physics. We ran a number of field tests with real drift cars to collect and analyze telemetric data to offer improved gaming;
- Obtain muscle car driving experience prepared for drift tasks;
- Check out how realistic the steering and the car control are on different surfaces: asphalt, sand, grass, snow;
- Enjoy true to life driving on detailed tracks
MULTIPLAYER
Compete against real people in online championships;
Take the first place in available league;
Race in tandems and get access to premium vehicles.
CLUB RACING
Create your own club or join available clubs;
Communicate with other players and club members & share game news.
SINGLEPLAYER
- Win race cups and earn play-cash;
- Get access to over 65 sports cars and new tracks;
- Run the "Ghost" mode to polish your skills.
Comment
You may like it.