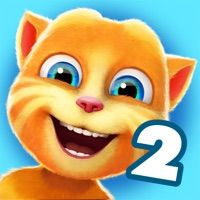 Talking Ginger 2
Platform :
Size : 45M
Date : September 10, 2020
Version : 2.9.0.289
Devoloper : Outfit7 Limited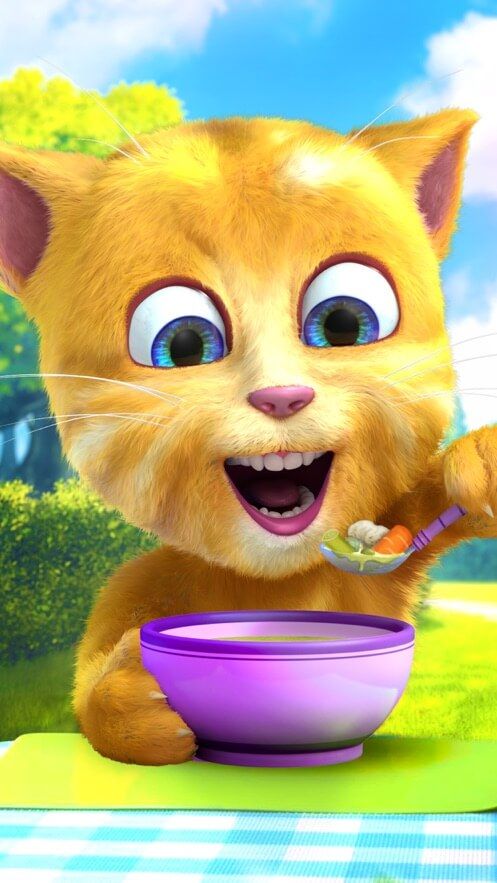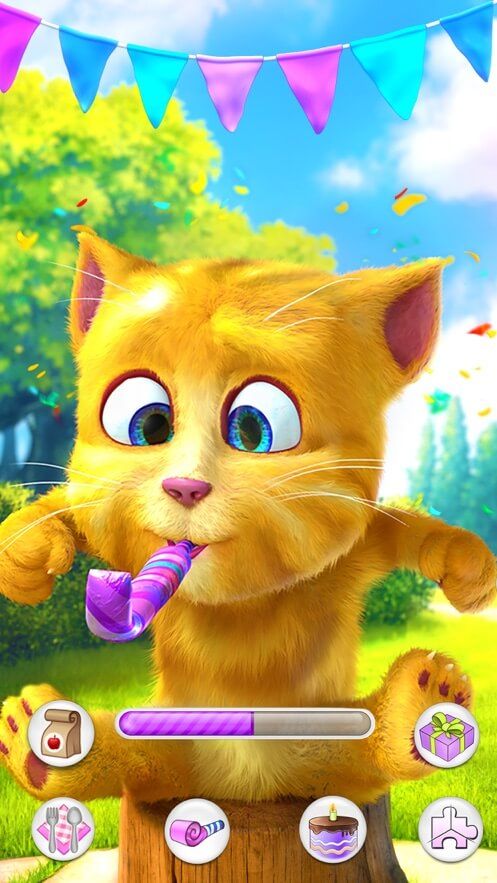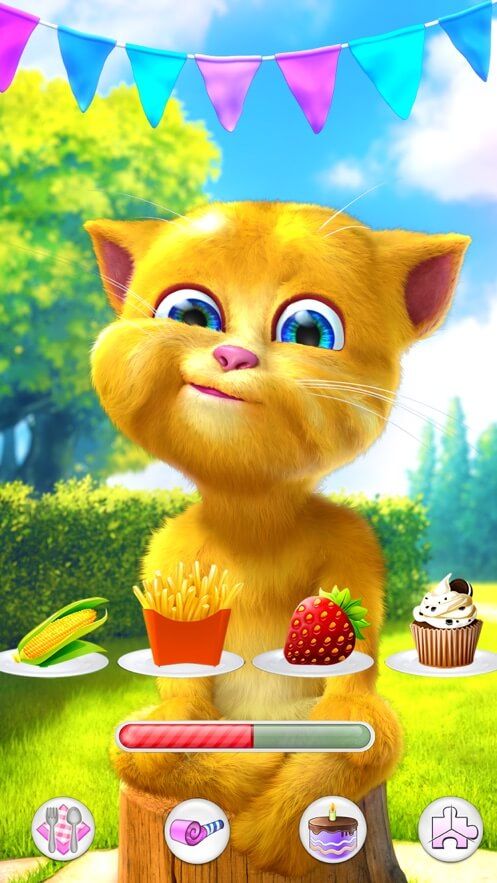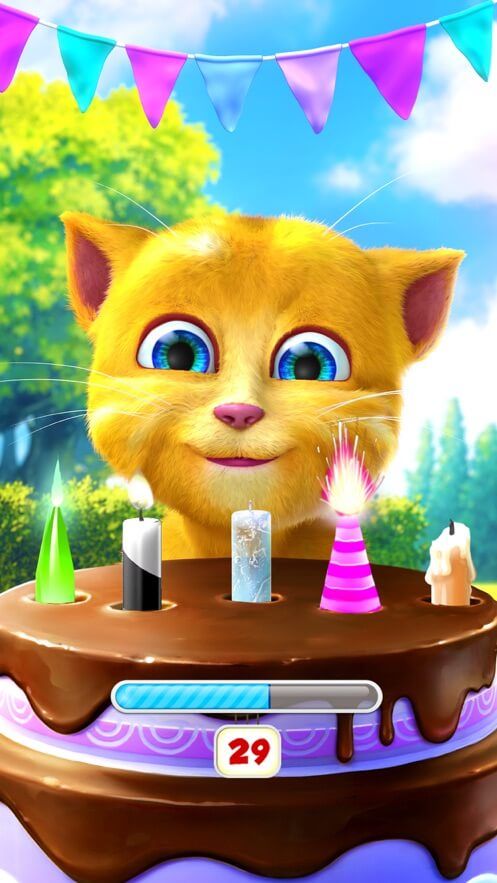 Get The Game
This game's download link redirects to App Store and Google Play, while the purchase link redirects to Amazon. Neither of the links contain malware nor viruses, please feel free to try it out!
Editors' Review
Talking Ginger 2 ©Copyright by FunGameShare, Do not Reproduce.

Imagine you have a cute pet, you can eat with it, feed it snacks, tickle it, hug it, or make it learn to talk like you... how interesting it all is! And all this does not exist only in your imagination — in Talking Ginger 2, you can actually interact with a virtual pet! The game is carefully designed and released by Outfit7, which creates a magnificent world for you to explore. Outfit7 has developed many popular games like My Talking Tom, My Talking Angela, Talking Tom Cat, Talking Ben the Dog, and more. These games have won the hearts of many people with their cute cartoon characters and interesting interactions. And now, Talking Ginger 2 gives you a chance to join the best party ever to celebrate the birthday of the cutest kitten ever, Ginger.
The gameplay is very simple. You just need to click the buttons on the screen to make Ginger do corresponding actions, such as eating snacks, blowing candles, eating cakes and so on. The puzzles are brightly colored, so even young children can put them together by themselves. In fact, the gameplay of Talking Ginger 2 is very similar to the classic Talking Tom Cat. You can also talk to Ginger and it will repeat what you say in a very cute voice.
You can interact with the cute Ginger in many ways. For example, you can talk with Ginger and let him repeat what you say in a cute voice; you can tickle and cuddle Ginger to see his funny reactions; by clicking the special "meal time" button, you are able to eat with him; you can also blow the party whistle as long as you can to celebrate with Ginger, and more.
The performance of this game is also better than the average of other similar apps, as we can see that it has a rating of 4.3 out of 5.0 on iOS AppStore, and 4.1 out of 5.0 on Google Play. What's more, it has already attracted over 100,000,000 to install and play with the cutest Ginger.
Get this game for free now on iOS AppStore, Google Play or Amazon!
Pros and Cons
Pros
The game has colorful and high-quality graphics, which gives players the best visual effect.
You can record videos of Ginger having fun and make them into Ginger's movie. You can also share your work with your friends and laugh together for the lovely Ginger.
The game has a relatively strong playability, as there are some mini-games to choose from, such as blowing out as many birthday candles as possible before the timer runs out, unlocking more than 50 kings of puzzles, etc.
The game includes a child mode, which is used to ensure that nothing unpleasant happens to your children.
The game is PRIVO certified, which means that your child's personal information will be strictly protected in the game.
Cons
It seems that the game play is somewhat single and players may feel bored soon. It could be better if the game is designed to include more mini games.
Game Review
With Talking Ginger 2, you or your children can have the cutest little kitten, grow up with him, play with him, and celebrate his birthday. The lovely Ginger will help you get rid of all the trouble in your life. For those who want a cute virtual pet and interact with it, this game gives them the best option.
Description
Talking Ginger 2 is a simple children's game, Talking Ginger 2 is somewhat similar to Talking Tom Cat, and a new member has been added to the talking series. In Talking Ginger 2, players can use various spoof props to spoof the golden kitten Ginger, and you can also trigger various actions by clicking on him.
How To Play
1. Whistle is also one of the most important ways to play in Talking Ginger 2, after all, the whistle can help Ginger unlock a series of important things. The whistle has an energy slot, so if the player comes to this energy slot, they are to fill the energy slot, and then they can enter the next link. These foreshadowing are for the future unlocked puzzles as preparations.
2. In the game, you can compete with Ginger to blow out candles, and see who blows out more candles.
3. You can press the bath button to bathe Ginger, and find the hair dryer button to dry the cat hair on Ginger's body in the game.
4. You can also say long words to Ginger in the game, it will repeat what you said.
Comment
You may like it.