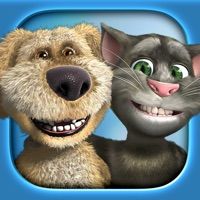 Talking Tom & Ben News
Platform :
Size : 145.4 M
Date : Mar 20, 2021
Version : 2.6.1
Devoloper : Outfit7 Limited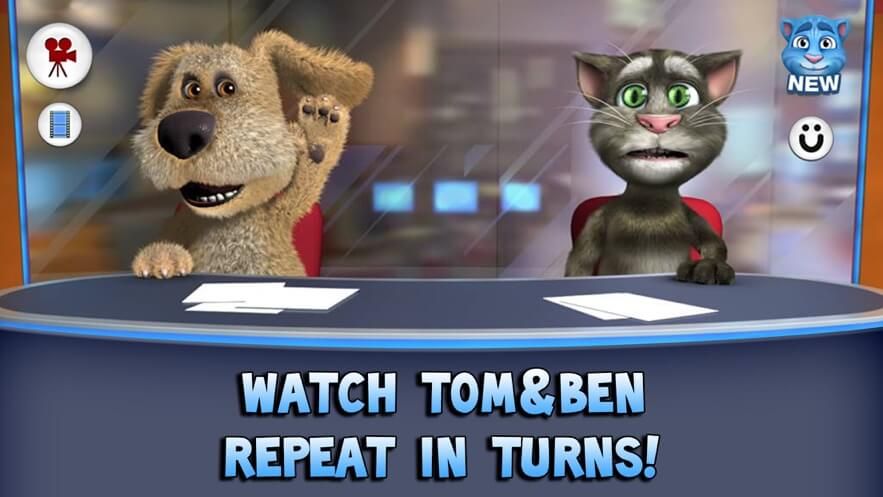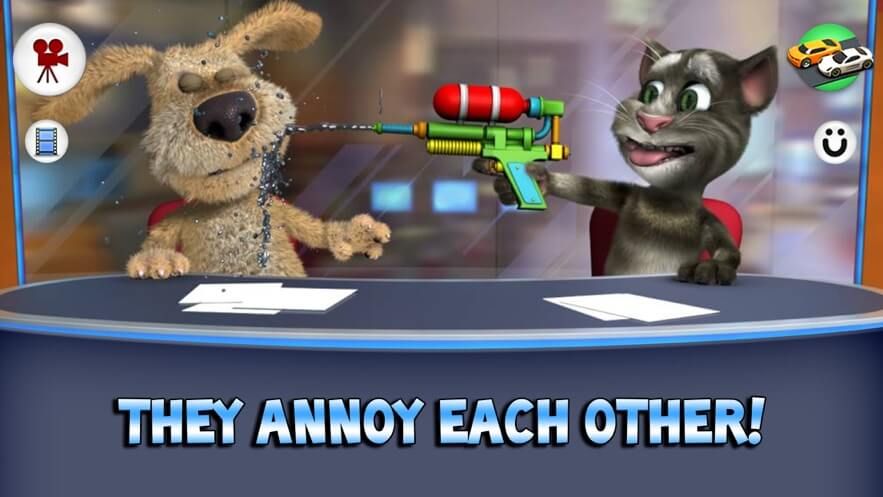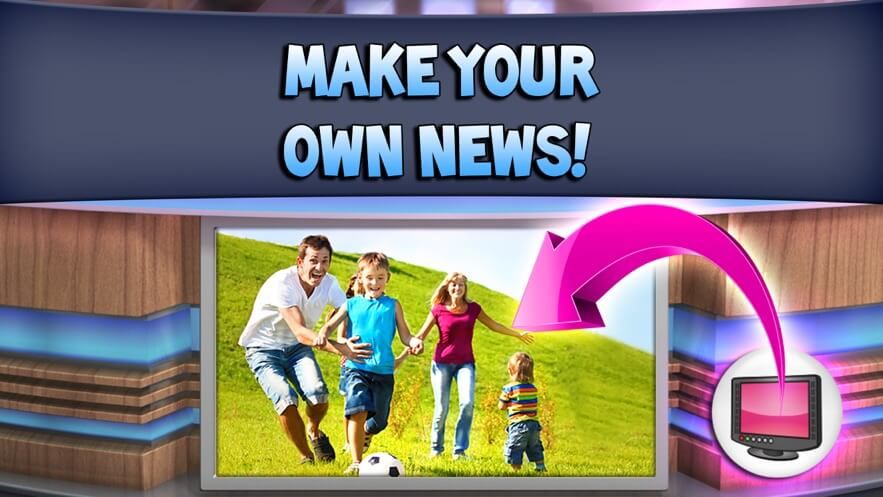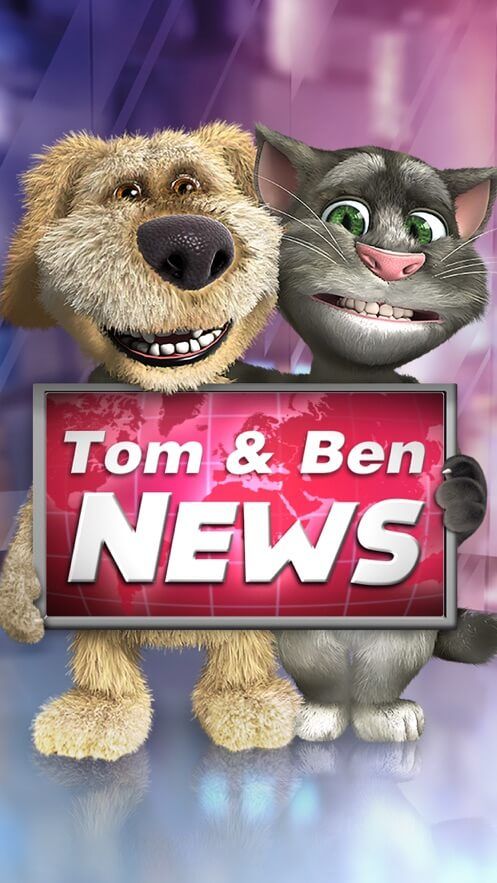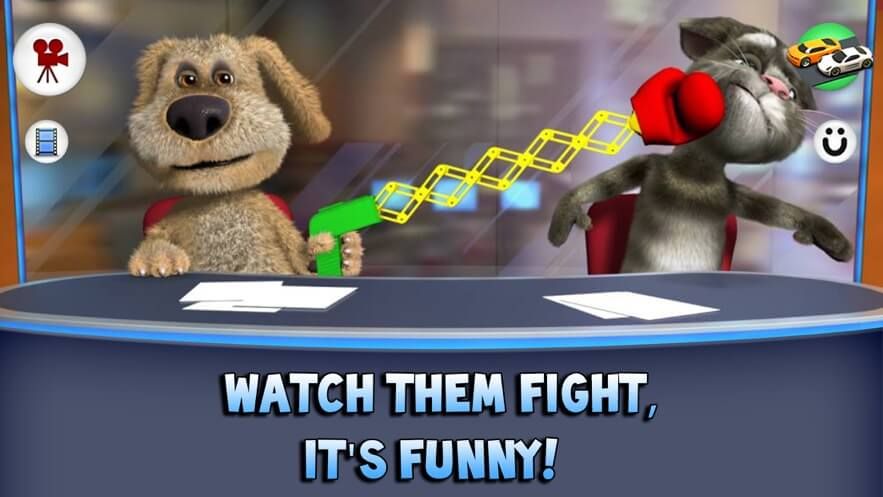 Get The Game
This game's download link redirects to App Store and Google Play, while the purchase link redirects to Amazon. Neither of the links contain malware nor viruses, please feel free to try it out!
Editors' Review
Talking Tom & Ben News ©Copyright by FunGameShare, Do not Reproduce.
Talking Tom & Ben News is one of the Talking Tom & Friends game series produced by Outfit7, who is known as the creator of the Talking Tom & Friends franchise. Unlike other games in the series, where there may be only one main animated character, in this game you will be working with two superstar-like animated characters, Talking Tom and Talking Ben, for news broadcasts. Currently, the game is available on iOS AppStore, Google Play and Amazon.
Similar to its predecessors in this series, in this game you can interact and communicate with Tom and Ben. Now when you say a sentence, Tom and Ben will take turns to repeat your words in their hilarious voices. In addition, the game also adds more interactive ways. For example, you can join them in their TV studio, use your creativity to create news, poke or swipe the screen to make them fall off their chairs, enjoy watching the two tease each other, and much more.
In the relatively serious background of the studio, Tom and Ben will do some very childish things, such as attacking each other with water guns or boxing gloves, which makes the game even more entertaining and relaxing. You can even co-create the news with them by uploading your own video or photo.
In terms of its performance, we can get a general impression from its ratings in some major app stores. It has a rating of 4.5 out of 5.0 on both iOS AppStore and Google Play. And its rating on Amazon is 3.7 out of 5.0, which is above the average level of apps on Amazon. What's more, it has attracted more than 100,000,000 installs, which shows its popularity around the world.
Please be aware that the game includes some promotion of Outfit7's products and contextual advertising, links that direct to other apps, and the option to make in-app purchases. On top of that, the game is PRIVO certified, which means that its privacy practices are COPPA compliant. Therefore, you can rest assured that your children can safely play this game, and their personal information will not be compromised.
Pros and Cons
Pros
If players get a little tired of playing games, they can watch some interesting videos of Outfit7's original animated characters via YouTube integration.
You can record your own news story and make some fun videos and share them with your friends by email. In this way you are able to enjoy the pleasure of teasing Tome and Ben with your friends.
Talking Tom, Talking Ben, and the interaction between the two make this game more playable, and allow players to have more options according to their preferences.
Tom and Ben's identities as TV news anchors, paired with their very comical interactions, make the game even more funny. What's more, their identities mean they've become more talkative, so you can expect more wisecracks from them!
You can remove all ads within the game by making an in-app purchase.
Cons
Some people feel that some of Tom and Ben's behavior in the game is a little off, and that the game may be suitable for more children if their actions are more moderate.
Game Review
In Talking Tom & Ben News, which is very different from the previous series, you will have a news broadcast with the Talking Tom and the Talking Ben. They are even chattier and more entertaining as TV news anchors. Whether it's interacting with them, creating news together, or just watching these two tease each other, you'll have a lot of fun!
Description
Talking Tom & Ben News is a puzzle casual Android game. In the game, the player only needs to speak to the mobile phone, then one of the Tom Cat or the dog Ben will repeat what you just said, and the other will either yawn to express disapproval, or make a joke. In addition, this game changes the scene to the live news room we see when we watch TV every day. The serious news live room is really incongruous compared to Tom Cat and the dog Ben with their faces full of seriousness.
How To Play
1. You can say any phrase into the device's microphone and Tom and Ben will start repeating it, alternating their voices and interacting in many different ways.
2. Poke or swipe the screen to make them fall off their chairs.
3. You can also show creativity by creating news, or just watch them make fun of each other.
4. You can make your own news video and have Tom and Ben comment on it.
Comment
You may like it.