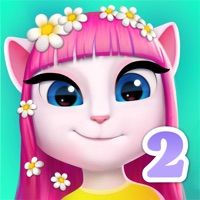 My Talking Angela 2
Platform :
Size : 206.3 M
Date : May 5, 2022
Version : 1.5.2
Devoloper : Outfit7 Limited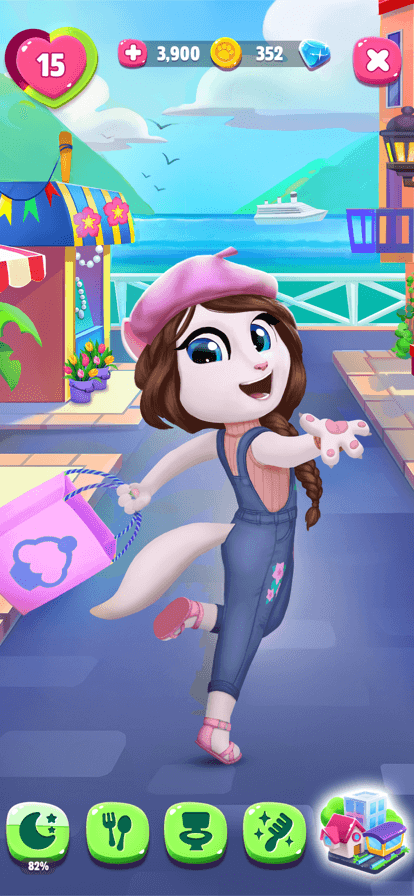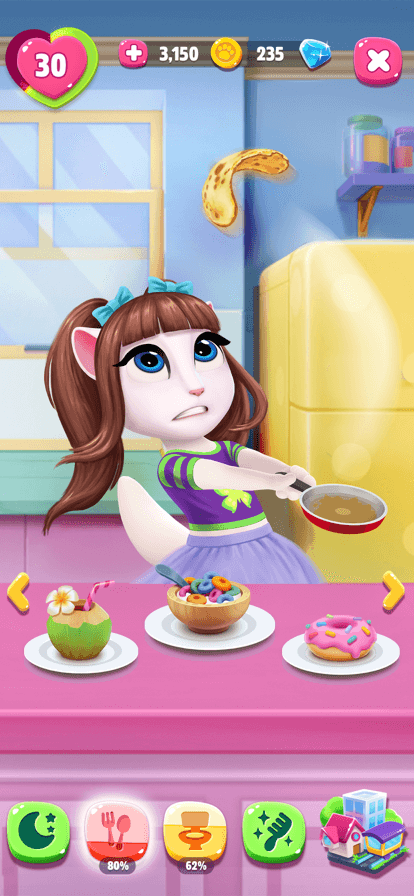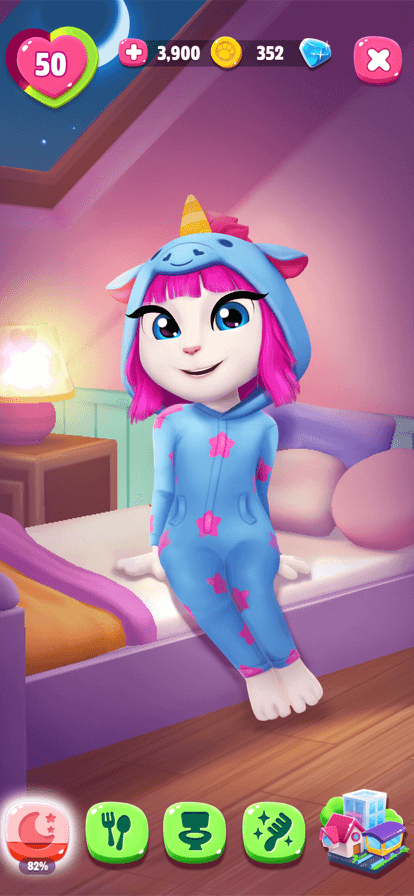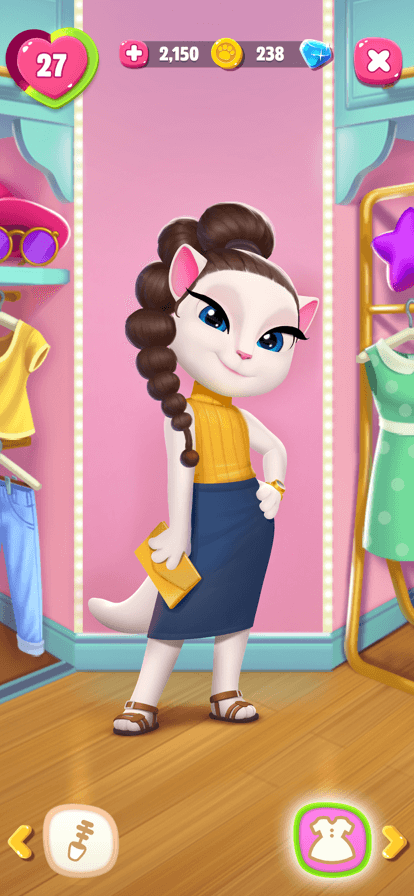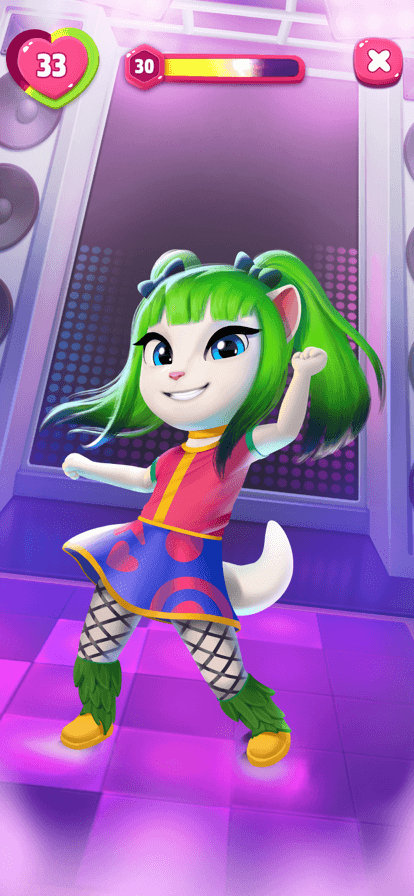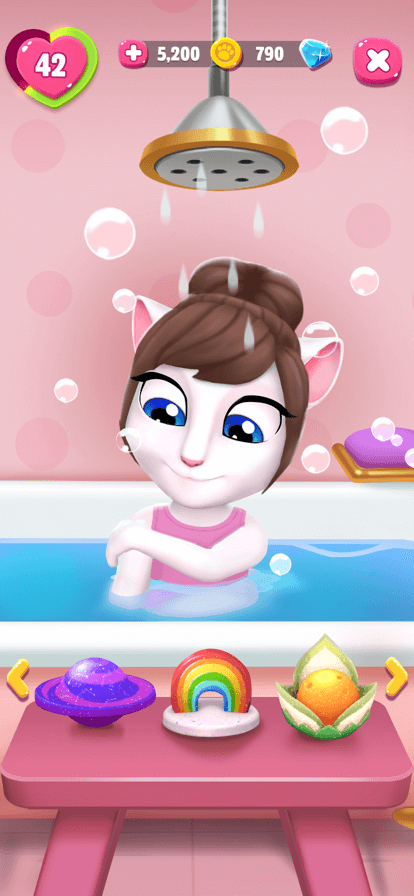 Get The Game
This game's download link redirects to App Store and Google Play, while the purchase link redirects to Amazon. Neither of the links contain malware nor viruses, please feel free to try it out!
Editors' Review
My Talking Angela 2 ©Copyright by FunGameShare, Do not Reproduce.
Since a person came into this world, he will certainly experience a lot of pain and misunderstanding, but if he can't deal with this emotion well, then he will definitely be hurt by the pain, so that he will suffer some indelible psychological trauma. Therefore, there must be a reasonable outlet when a person is criticized and misunderstood. Surely the most common thing many people do when they are criticized or reviled is to talk to their friends, so you can see many young men and women talking in bars who feel very hopeless. Of course, you can also see people who don't go to the pub to vent their emotions. Instead, they go to the Internet to confide in their friends, or over the phone to confide their latest woes to someone they trust. But people are so distant these days, I mean, it's really hard to find someone we can trust to be our tree hole and tell him or her our secrets. I'm sure you may have such friends, but everyone's life experience is different, so I don't actually have such friends. I'm not Talking to a human. I'm talking to a game. It's My Talking Angela 2.Yes, there are a lot of series, but my favorite game is My Talking Angela 2. She is a cute white cat, as you can see, she is not a real cat, she is also an anthropomorphic character, so I can trust her with all my heart or treat her as my best friend. A lot of people think that My Talking Angela 2 is a virtual pet game, and they think that the whole point of these games is to treat these cute characters like pets, but that's not the case for me, I actually think of the cat as a human. Angela 2 is a great way to help me out. I want to explain how I interact with the game before I introduce it. First of all, every time I have a problem at work, I turn on My Talking Angela 2 and talk about all the things I want to make fun of. Yes, you didn't misread all the words. I wrote them all down. I've covered some very unfair things in detail in this game, so you can get a sense of how this game has helped me. Every time I feel like I'm in a slump, My Talking Angela 2 always helps me. This is not just a game for me, but also an attitude towards life. This is the reason WHY I like My Talking Angela 2.But there's always a place in my phone's memory for My Talking Angela 2.Of course, My Talking Angela 2 not only gives me happiness through its chat function, but also gives me healing power in some activities. You can change My Talking Angela's amazing hair, makeup and fashion look with a tap and swipe of your finger on the screen. It's not a complicated thing to think about. I know people don't like to think about games these days, but it still fascinate you. Because you can use My Talking Angela 2 as your wardrobe inspiration. Trust me, this is also a great way to finish your mental burnout with My Talking Angela 2. You can also enjoy mini-games and puzzle tests. They are fun activities, and if you don't like them, you don't have to play them. My Talking Angela 2 will soon become something more than just a virtual pet game. This is absolutely a very good choice if you do not miss the game.
Description
The long-awaited "My Angela 2" is here! Now the more you interact with her the closer you become. In addition to all the new things in the apartment, Angela can now explore the outdoors! She wants your help in meeting her daily needs, freshening up, choosing the perfect outfit, putting on makeup and choosing fun pastimes! What are you waiting for? Come and play with Angela, develop a relationship and become good friends to experience the new Angela.
My Angela 2 encourages players to experience the magic of friendship by participating in a series of fun activities that teach them the importance of self-care and self-expression. Using a variety of customization options, players can dress, do hair and makeup on Angela and decorate her apartment to their liking.
How To Play
Players need to meet the basic needs of Angela from the diet, hygiene and other aspects, but also through the completion of various tasks to collect a variety of colorful cosmetics and a variety of clothing, dress up their own Angela look. The game's food and hygiene operations, as if in the experience of a variety of different ways to play the simulation experience game in general. In addition, Angela will also take players to the dance floor, KTV and other places to experience the thrill of a variety of mini-games.
Comment
You may like it.