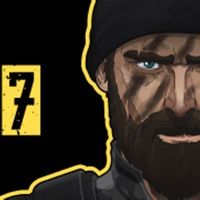 SIERRA 7 - Tactical Shooting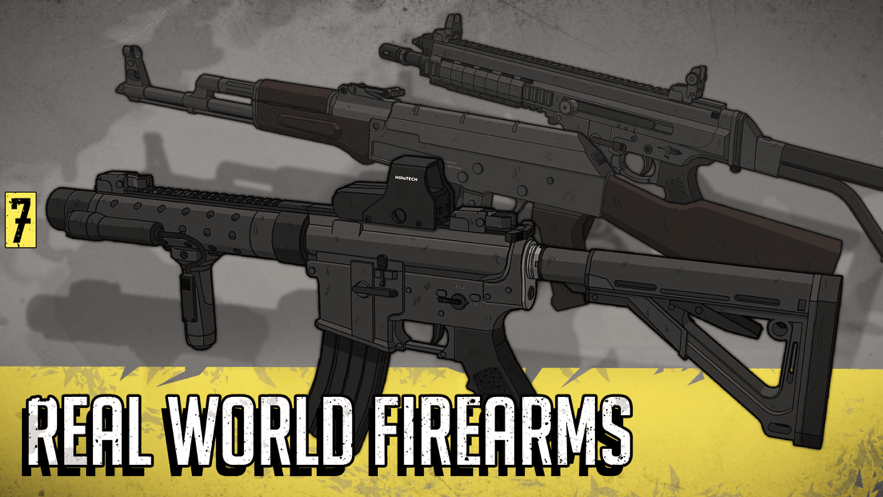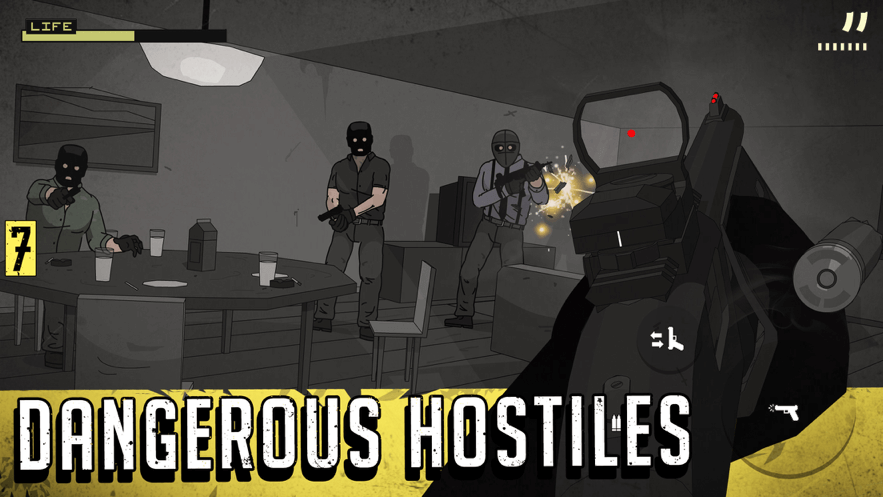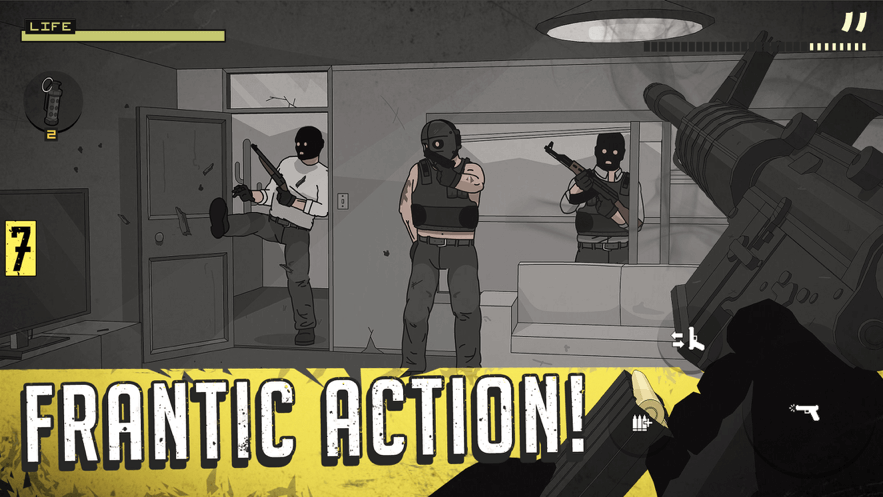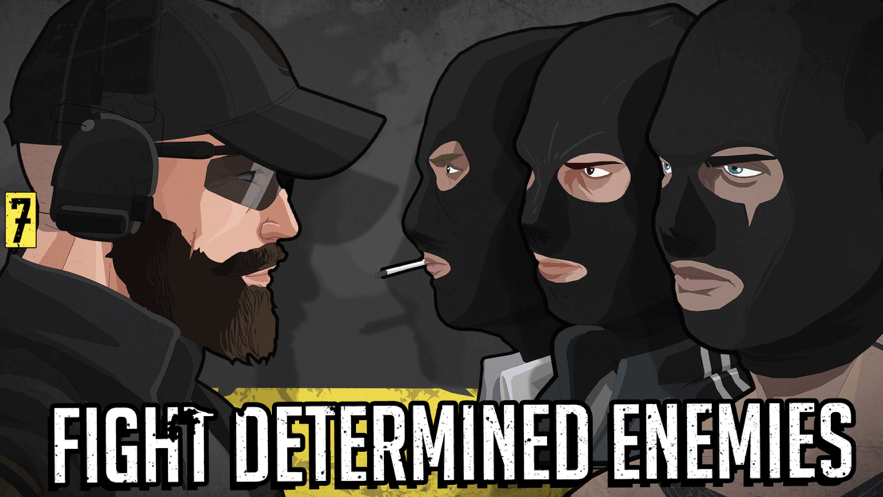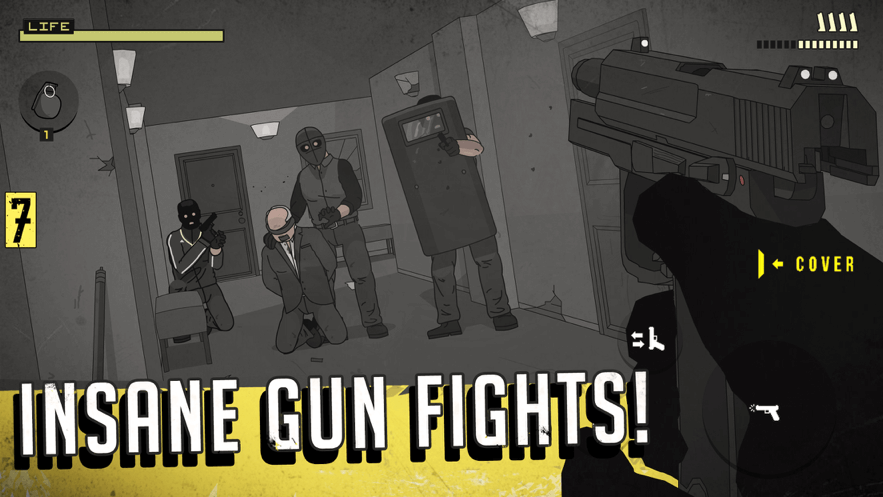 Get The Game
This game's download link redirects to App Store and Google Play, while the purchase link redirects to Amazon. Neither of the links contain malware nor viruses, please feel free to try it out!
Editors' Review
SIERRA 7 - Tactical Shooting is a Casual Shooting game, developed and produced by SHD Games Inc. and officially launched on Aug 27, 2019, for Android and Apple platforms.
SIERRA 7 - Tactical Shooting is a classic casual shooter set in the context of a super agent on a mission. Open the game and you will enter the game from a first-person perspective. Take on missions and go on fierce fights with your enemies. You will have access to a wide range of weapons, allowing you to enjoy the killing process and find your favorite weapon to defeat more and more powerful enemies. Complete each mission beautifully and you will become the most powerful agent ever!
The game is not too difficult to play, you just need to tap the virtual buttons on the screen to control your character and kill the enemies in front of you. However, your reflexes will be tested as enemies may appear from unexpected places and you will have to kill them at the first opportunity. But you don't have to feel pressured, as the game is very accommodating to newcomers in the early stages. But as the game progresses, the difficulty becomes more challenging.
SIERRA 7 - Tactical Shooting's scenery and character modeling are mainly animated, not too high-end, and even a little bit funny. The gameplay can be described as mindless, just kill from start to finish. However, the combat scenes are hardcore, with simulated realistic gunfire and screams when killing opponents, which gave me a sense of excitement and tension, and gave me a sense of excitement in the battle. Overall the game is an average experience, suitable for casual players to pass the time. Not for heavy shooters, as you probably won't find the feeling you're looking for in this game.
Description
SIERRA 7 is a Tactical On-Rail First Person Shooter.
The super-stylish minimal aesthetic allows you to focus on varied and randomized fire-fights, which perfectly blend realism and arcade gameplay together in a fast, exciting and intense experience.
Unlock a variety of realistic and lethal firearms, and travel across the globe to unique locations where you will engage in tactical First Person Shooter combat against the randomized and unpredictable enemy types.
FEATURING :
- Enjoy FREE Tactical and Exciting Gameplay
- 12+ Hours Campaign
- Fast Paced Realism meets Arcade Gameplay
- Customizable Character with Gear & Weapons
- Awesome Real World Firearms
- Unique and Varied Missions
- Impactful Gun Sounds and Animations
- Beautifully Animated Enemies
- Sniper Missions and Mini-Games
- Major Overhaul of the original Sierra 7 (40,000,000+ plays!)
How To Play
SIERRA 7 is a first-person tactical stand-up shooting game. There are a lot of random encounters and fewer sniper battles in the game. As a member of SIERRA 7, this is not the mission of the weak. You will face tough and cunning enemies-militia leaders and lunatics willing to die for their cause!
There are a large number of weapons in the game, including helmets, masks, headsets, waist packs, pistols, rifles, and grenades. There will always be only one big sniper. It is rich in evasion mechanisms, which can quickly avoid black hands from the enemy and control the timing to avoid being hit. Head, kill the enemy hidden in the medium.
The game contains multiple themes such as parking lots, warehouses, cities, hotels, etc. Each theme is its own.
At the same time, the game is also rich in plot fragments, there are character monologues, various easter eggs, hidden events can be found here, and there are also very good soundtracks. You can choose music or environment before the mission starts.
Comment
You may like it.